Henri Julien was born in 1927 in France. After watching the Nice Grand Prix as a young man, he caught the motorsport bug and set out on a mission to build his own race car. That car was the Simca Julien JH1. Now with the help of the Fondation du Patrimoine and Motul, racing driver, engineer and lifelong Simca fan Jean René Popot has set out on a mission to restore a Simca Julien JH1 to its former glory.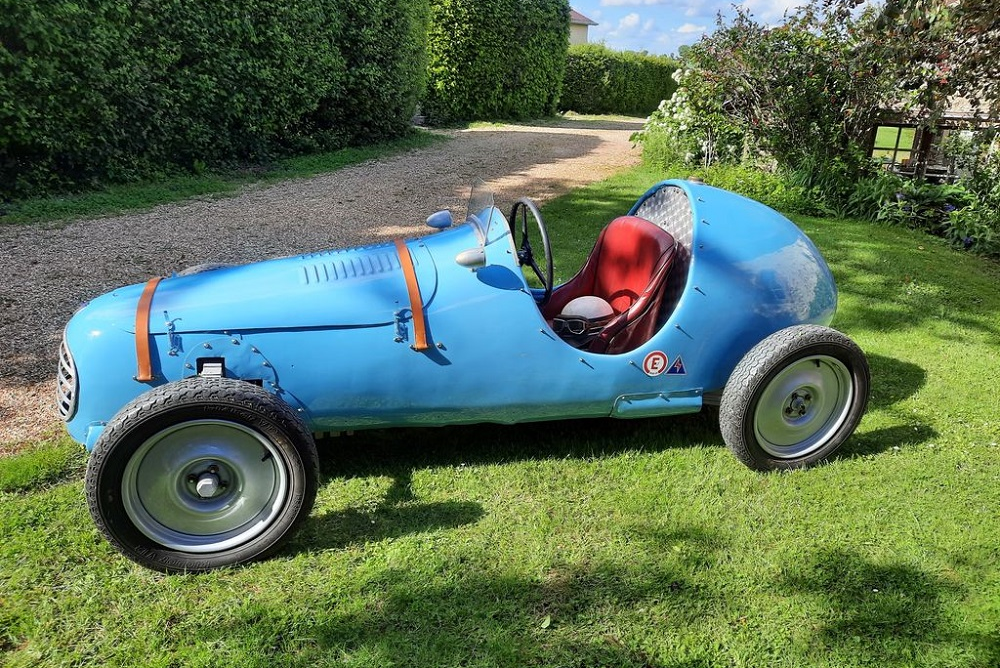 Jean René, what is the Simca Julien?
Charles Cooper, father of John Cooper, started building Racers 500 (Formula 3). At the beginning they were using Simca 5 (the French Fiat Topolino frame). The engine was behind the driver to save weight. They became successful, and Stirling Moss started racing in such cars. Henri Julien was working in the family garage, and he decided to use a Simca 5 as the basis for a new car. He used the frame, front and rear suspension, the engine, gearbox and rear axle. He built his own water radiator and gas tank. He lowered the engine, too, and built an aluminum body fixed on a small tubular frame.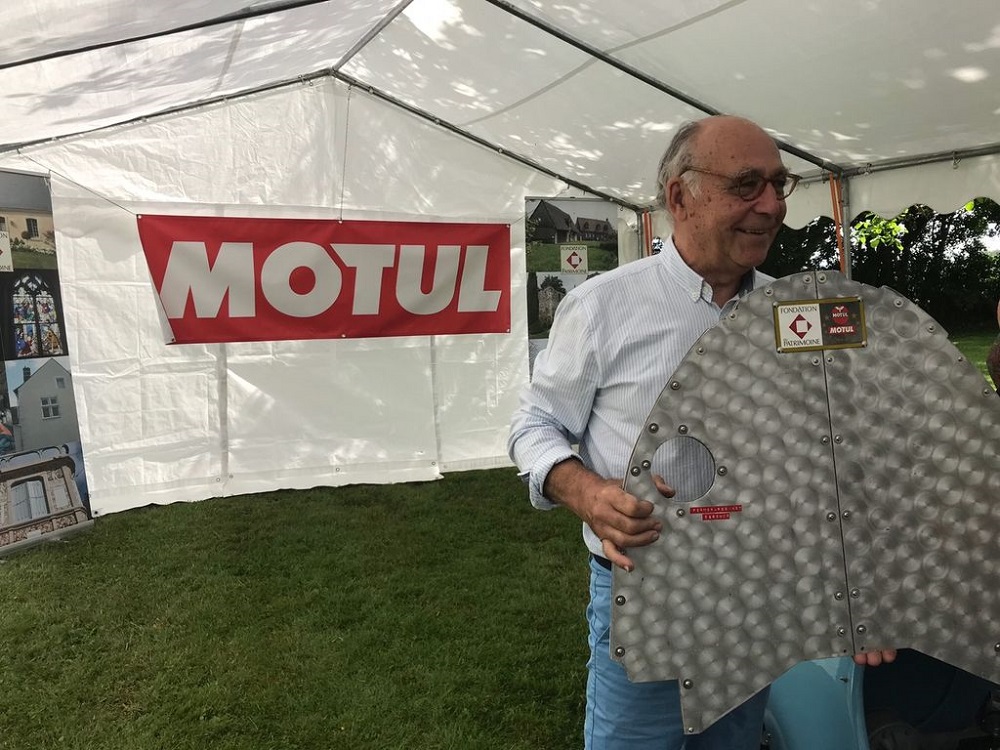 How did you come to restore the car?
I was born in Orléans in 1943, during the war, 16 years after Henri Julien. But several things were similar. My father owned a bodywork shop, our neighbor was selling car accessories, and he took me to see the Grand Prix d'Orléans in 1951. I still remember, 70 years after that, a Racers 500 stopped in front of us with mechanical problems. It fascinated me and I went to a school for engineers and, as part of my studies, I actually designed a Formula One engine. Over the years I've built several cars including a Formula France and I've raced on circuits, rally and even Dakar. One day, a friend wanted to visit the Manoir de L'Automobile in Lohéac, where many AGS are on display. Coming back, I managed to pay a stop to visit my friend and fellow racing driver Alain Dufresne. That day, he had a Formula Ford for sale, and the Simca Julien was in parts. I couldn't resist it and bought it there and then.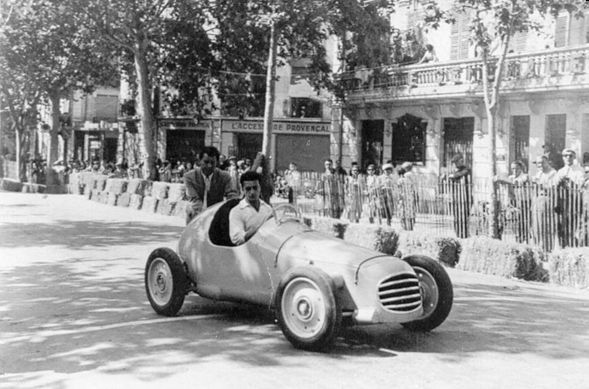 What happened next? How long did the build take?
It took several months to finalise the deal, and when the Simca Julien arrived at home, I showed it to friends and we discovered a long and strong story history between AGS and Motul. Then came the idea to propose the project to Fondation du Patrimoine and Motul. Surprisingly, my project became selected. The project took 18 months, slowed down slightly by Covid. Almost all the parts were there, and Club Simca de France had spare parts. Alain Dufresne was also very cooperative. Finding the right colour was a must. It appeared that a dark blue painting had been applied on the original light blue. Then came the process of dismantling and rebuilding. One of the difficult things was adapting the pedals to myself. Both Henri Julien and Alain Dufresne were not very tall.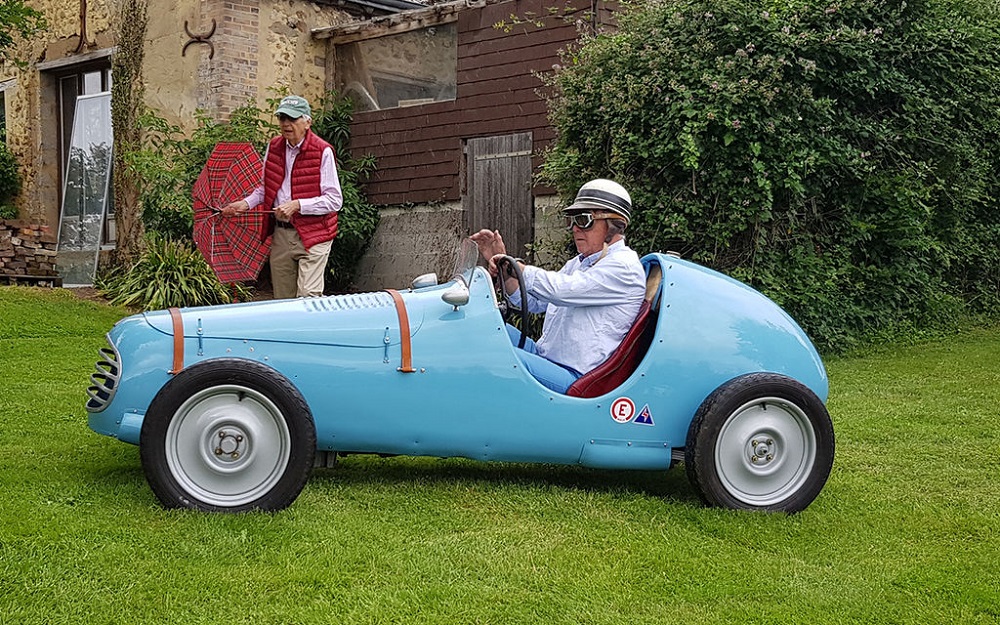 Your car will be shown at historic events in France. But what was the car being used for originally?
Henri Julien was getting the car ready for the Grand Prix de Draguignan in 1951. For him it was a first win. He had never driven on a racing track before. One of the few photos show him at the trials being pushed by friends to get the car started as the battery was too weak. He couldn't get classified for the final race, and realised the gap between the Cooper cars and drivers and him. Some of the Norton engines could reach more than 40hp versus the 15hp he had. He decided to start building another car, the JH2, and sold the JH1.
If you are interested in more news click here.
---