The Domaine de Murtoli is going beyond the simple idea of agritourism associated with a hotel, it can only define itself as unique concept. Still, Murtoli is one of the rare 5-star hotels open most of the year, from April to early January in southern Corsica.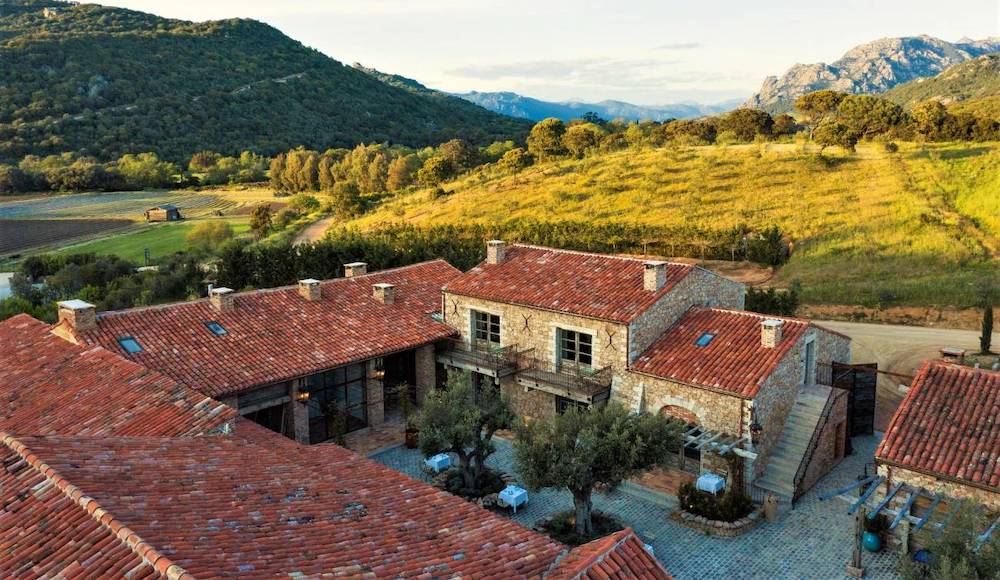 The soul of Murtoli in the heart of luxury suites, combining modernity, new technologies and charm of the old. Feel the intimate atmosphere of a village square and its traditional Corsican architecture.
An ultimate destination in southernmost Corsica, a domain like nowhere else in the world. Murtoli is unique and exceptional!
It took a man with will and passion to bring the Murtoli dream to life. Murtoli owes it to a local boy, who brought this natural heritage site back to life while perpetuating the memory of the domain and of his ancestors.
Authentic shepherds' houses & dwellings
Nothing, there is nothing in France, in Europe, and probably even in the world comparable to the Domaine de Murtoli.
Unique concept of a 'spread out hotel', gathering about 20 shepherds' houses and landlord mansions from the 17th century, sometimes located several kilometers away from each other but offering tailor-made hotel services daily and extraordinary escapes.
Almost all have their own private heated pool, all open their wrought iron gates, offer modern comfort and the flamboyant fireplace just once past the door.
Click here for further information
more information: murtoli.com
---