Tony Brooks raced as he lived. Quietly, intelligently and modestly. Blessed with exceptional ability in a racing car, he was happy to let his achievements speak for themselves, never seeking the limelight. It´s hard to believe that such a gentle, charming man could have raced so successfully and bravely at a time when motor racing was horribly dangerous.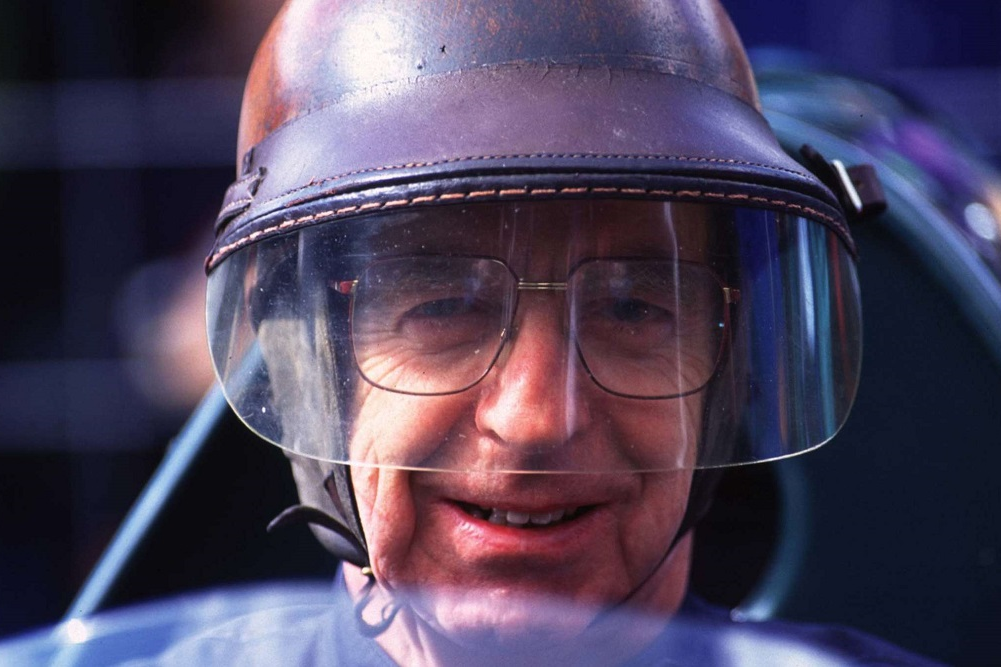 "I knew my limits," he told, "and more importantly I knew the limits of the cars I raced, so I would never go right to the edge, beyond what I knew was possible." A devout Catholic, he didn't take unnecessary risks. "Life is a gift," he would say, "and risking that life, in a racing car, is morally irresponsible." This partly explains why, when he died at the age of 90 this week, he was the last surviving Grand Prix driver of the 1950s.
Racing was never what Brooks' whole life was about. In 1955, having demonstrated his talent at national level, he was training to be a dentist. In October, he took time off from his studies to win the Syracuse Grand Prix in a Connaught, the first international race victory for a British car since 1924. Six years later he retired. He'd won six Grands Prix and driven for BRM, Vanwall and Ferrari, for whom he so nearly won the World Championship in 1959.
In retirement, he ran a highly successful motor dealership, and more recently all that mattered to Tony was his lovely Italian wife Pina (she makes excellent coffee as you might expect), his children and his privacy. Tony met Pina at a race in Italy, they married in 1958, and their everlasting bond was the bedrock of his life.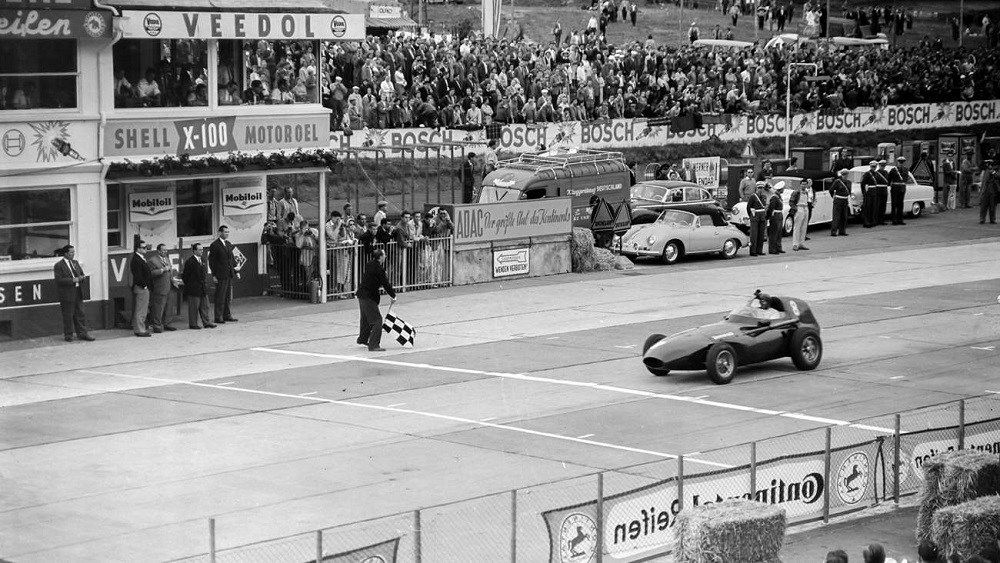 The facts and figures, the nuts and bolts of his career, have been covered in countless tributes and obituaries, all of these reflecting a heartfelt respect for the man. His affection for Goodwood gave me a privileged opportunity to get to know Tony Brooks. As a boy, I'd seen him race at the circuit many times, most memorably in 1958 when he and Stirling Moss shared an Aston Martin DBR1 to win the RAC Tourist Trophy. His first circuit race had been at Goodwood, in his Mother's Austin Healey in 1952, the circuit perfectly suited to his smooth and fluent style.
Rightly or wrongly, Brooks is best remembered for the British Grand Prix victory he shared with Stirling Moss at Aintree in 1957. The story of that weekend is part of motor racing history and encapsulates the character of the man. Still suffering from injuries sustained in a crash at Le Mans three weeks earlier, Brooks handed over his Vanwall to Moss, whose own Vanwall had failed, Moss then storming through the field to win. Their shared victory was the first time a British car had won a world championship Formula 1 race.
"Tony was a far better driver than many who won a world championship," said Stirling Moss, "he was the greatest unknown racing driver there's ever been, he should have won the title in 1959 with Ferrari." Praise and respect from a fellow driver comes no higher than that, Moss and Brooks remained friends until the end of their lives.
Goodwood has celebrated Tony Brooks' career many times, most notably in 1994 when he and Moss drove up the Festival of Speed hill together in an Aston Martin DBR1, and when we paid tribute to him at the Revival. To see him back in the cockpit of a Vanwall was an emotional moment for him and for all fans.
Every time went to see Tony and Pina at their beautiful apartment in a Grade 2 listed mansion at Ottershaw it was amazing to see his memory, his almost pedantic attention to detail, his insistence on understanding precisely what was needed from an interview. "It's all in my autobiography," he would say, asking Pina to bring him a copy so he could make sure every story, every fact, was absolutely correct. (The book is aptly titled "Poetry in Motion").
Other drivers have told about his forensic focus on accuracy should not have been a surprise. "He was a technician," they say, "so naturally smooth and precise in the car, with a sublime touch and judgement, that made him so fast at proper circuits like Spa and the Nurburgring."
This week it has been gratifying, and reassuring, to see Tony Brooks remembered and celebrated with so much warmth and respect. Such a self-effacing man might, I think, be surprised by the admiration shown by not only those who saw him race but also those who met him in later years.
If you are interested in more news click here.
---