Reconnection takes on a new meaning in a place where nature, art, and ancestral wisdom coexist. This sanctuary welcomes all who wish to find peace in a space blessed with magical surroundings.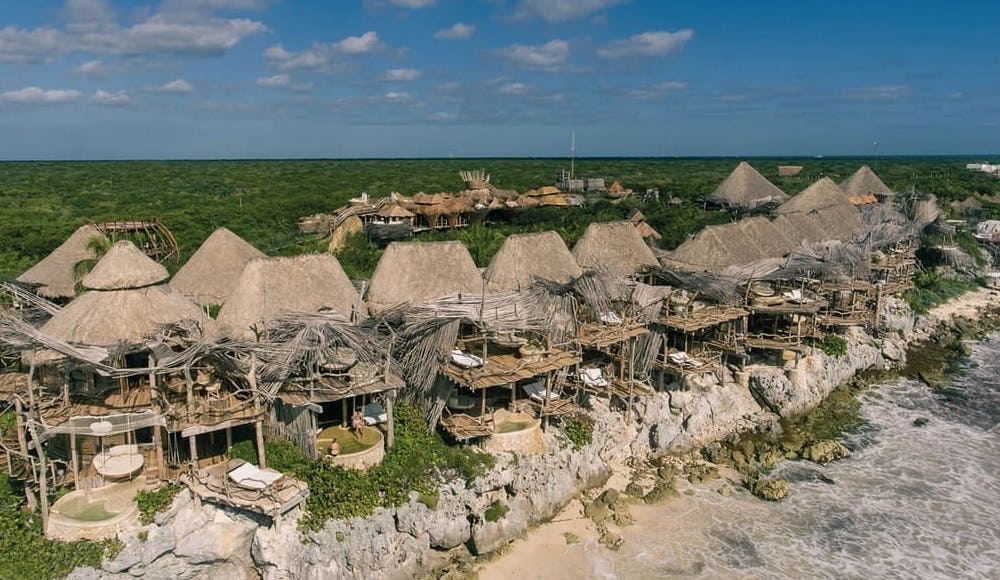 In the heart of the Mayan jungle, a revolutionary project is about to redefine human evolution. A new vision of the future that is guided by ancestral knowledge and creates community is beginning to shape up.
Each of the 48 villas is built in harmony with the Mayan jungle and the Caribbean Sea. With no electric light, A/C, or television, AZULIK presents nature as the main amenity, setting the perfect mood for a romantic getaway.
In a space for innovation and community, the world's finest visual artists come together through workshops and innovative residencies to focus on projects that culminate in new ways of experiencing and creating art.
AZULIK's philosophy comes to life in a shop where unique pieces embody the values and dreams. This worldview is materialized by the macramé, pottery, glass and fashion workshops, all inspired by the mission to bring us closer to nature, art, and ancestry.
Click here for further information
more information: azulik.com
---