Golf is an excellent testing ground for Mille's watches because it is a sport that requires physical strength. On the wrist of a very great hitter like Bubba Watson, a watch must be able to withstand the stresses of hard stops and drastic accelerations… These were all part of the considerations when designing the RM 38-02 — but not only!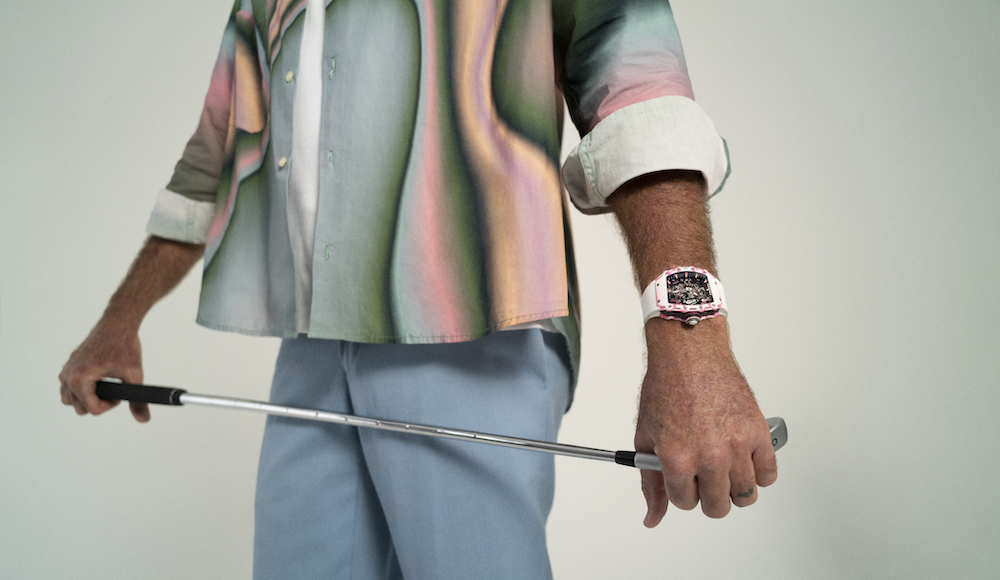 'I have been pushing Richard for a pink watch for ten years and here it is!' said Bubba Watson on seeing the RM 38-02 Tourbillon for the first time. Inspired by the audacity of the previous calibres signed Bubba Watson and by his 'lucky' colour, the RM 38-02 is built around a baseplate in Carbon TPT®, which comprises many layers of parallel carbon filaments.
This material, omnipresent in the RM 38-02, is very demanding in terms of machining, both because of its hardness and because of the skeletonisation it is subjected to. As for the entire watch, many extensive tests were carried out on the baseplate to ensure that its skeletonisation in no way affected its mechanical properties.
The RM 38-02 Tourbillon Bubba Watson is the fourth watch of the collection bearing Bubba's name over the sportsman's 10 years with the Richard Mille family. Produced in a numbered limited edition of 50 pieces, it is pretty much the watchmaking equivalent of a hole in one.
Click here for further information
more information: richardmille.com
---