Gallery Aaldering is offering this Ferrari 512 BB for sale.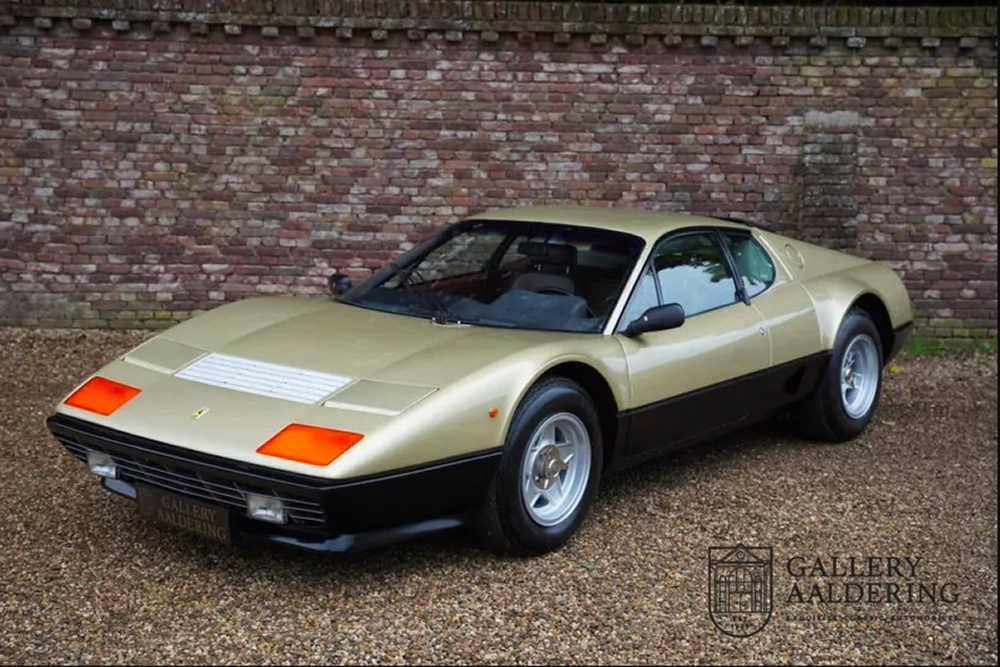 Ferrari became known in the early '70s for its twelve-cylinder engines and positioning engines directly behind the driver. But a combination of these two factors? That only became available in 1973 when Ferrari presented the 365 GT4 BB, featuring a powerful twelve-cylinder engine positioned behind the two seats. In 1976, the 365 GT4 BB was succeeded by the 512 BB, which is highly cherished today and stands as the last twelve-cylinder Ferrari with carburettors.
Under the enormous hood, which is essentially a fully open hinged rear, the 512 introduced an even larger boxer engine (BB stands for Berlinetta Boxer) with a capacity of 4,943 cc. For Ferrari, it was large enough to justify the name 512 (5 litres, 12 cylinders). However, the engine is technically not a boxer, as the two opposing pistons in the engine move in the same direction. The designer of the engine, Mauro Forghieri, once said: "Don't call it a boxer. It is correct to say that it is a 'flat-12,' or a V12 at a180° angle."
Regardless, the engine is one heck of a powerhouse, incredibly powerful with 360 horsepower. The 512 BB reaches a top speed of over 280 km/h, which was extraordinary at that time.
Meanwhile, the 512BB also exudes an immense sense of luxury. Nowadays, luxury and wealth might be associated with large screens, assistive systems, and interior lighting with eighty adjustable colours, but back then, luxury was characterized by exquisite materials, craftsmanship, and overall experience. Behind the wheel of a 512BB, you immediately grasp what the pinnacle of the automotive world must have looked like: This! Moreover, in terms of driving, there was hardly anything better. Road&Track magazine wrote, following the first test drives, that the 512BB was the best all-round sports car of its time.
This particular 512BB stands out from most others just by its colour combination. Oro Chiaro Metalizzato, a beautiful light gold metallic, combined with a chestnut brown interior, or as it sounds in Italian, Marrone Castagna. The car is in excellent condition, which is no surprise given its authentic mileage of 57,362 kilometres.
The golden-coloured body is in absolute pristine condition. Beautiful paintwork, neat rubber trim, and flawless glass without any damage. The original wheels with correctly sized tyres complete the picture on the exterior.
The interior is simply stunning. The dark brown leather upholstery complements the exterior colour beautifully and is in excellent condition. Not too new but completely devoid of signs of wear or damage. It exudes a fantastic ambiance, beautiful design, and the typical style of the late '70s: what character!
As mentioned before, the odometer reads 57,362 kilometres. The original car's booklet, delivered on March 21, 1980, by Autodiffusion S.A. in Geneva, confirms that this is the genuine mileage, and there are several stamps indicating this low mileage. An official Ferrari certificate is also present, and numerous invoices attest to careful maintenance of the car. In addition to the maintenance booklet, the original instruction booklet, service booklet, and an original Swiss map from Ferrari are also present.
The features and condition of this 512BB all make for a unique specimen, and therefore, it is safe to say that the opportunity to acquire a 512 like this does not come along often.
Click here for further information  
---
collectorscarworld is partnering with the most renowned classic car specialists and dealer-ships in the world. We always offer selected rare and sought-after collectors cars and supercars for sale and every day a special car is featured for one of our partners. The passion for classic cars is diverse, sometimes it concerns the beauty of forms that can be admired at a concours, sometimes it is the smell of rubber , old leather and gasoline at a racing event or trip in the sunset.
Or its a classic car you have great memories with or which your parents owned a longtime ago. Classic cars and supercars are an expression of the lifestyle that someone shares with other petrolheads, and which is immortal, enduring and always a lot of fun. If you are looking for a special car or need support in the evaluation and history of cars, please contact us at info@collectorscarworld.com
---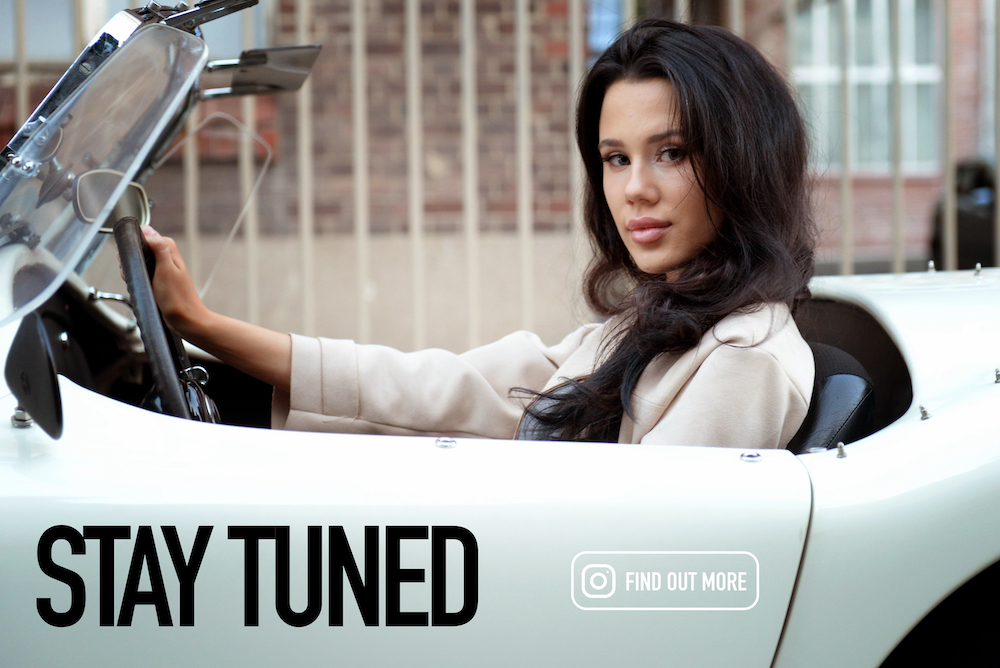 Interested in further "Cars For Sale"? Click here.