Absolute perfection combined with traditional craftmanship: HK-Engineering is the only company worldwide that is dedicated to the restoration and maintenance of Mercedes-Benz 300 SL cars. That is why the company is now regarded, not only, as a forerunner and pioneer in the industry worldwide but also as the embodiment of exceptional expertise in the 300 SL. During the last years HK-ENGINEERING has extended its sales offering to include classic cars of other makes.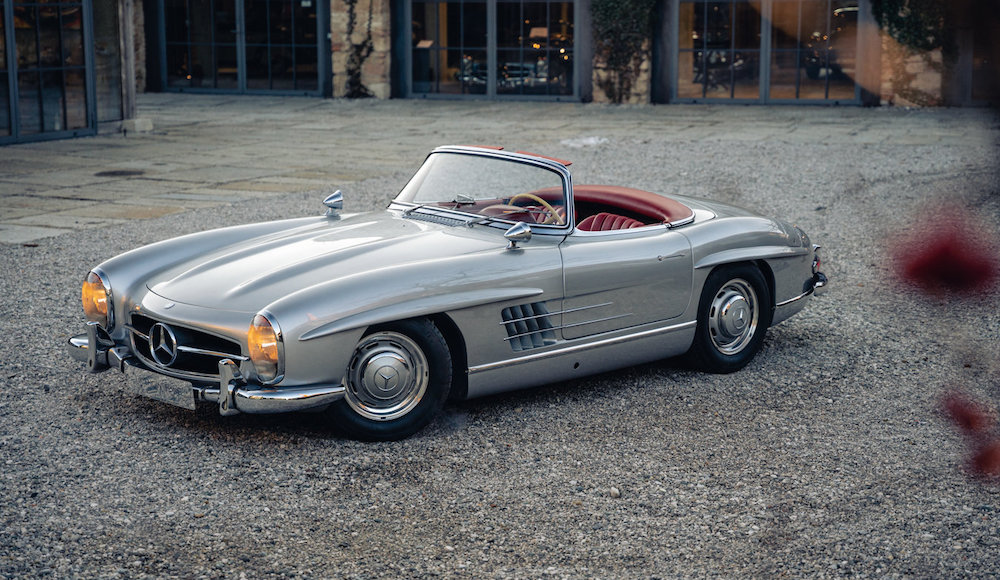 PASSION | PERFECTION | TRADITION
Since 1984 HK-ENGINEERING has specialized in the restoration of and trade with 300 SL vehicles. To this day, the promise of passion, perfection and tradition in all our work is the essence of our expertise around the Mercedes-Benz 300 SL and the vehicle trade with other premium classics.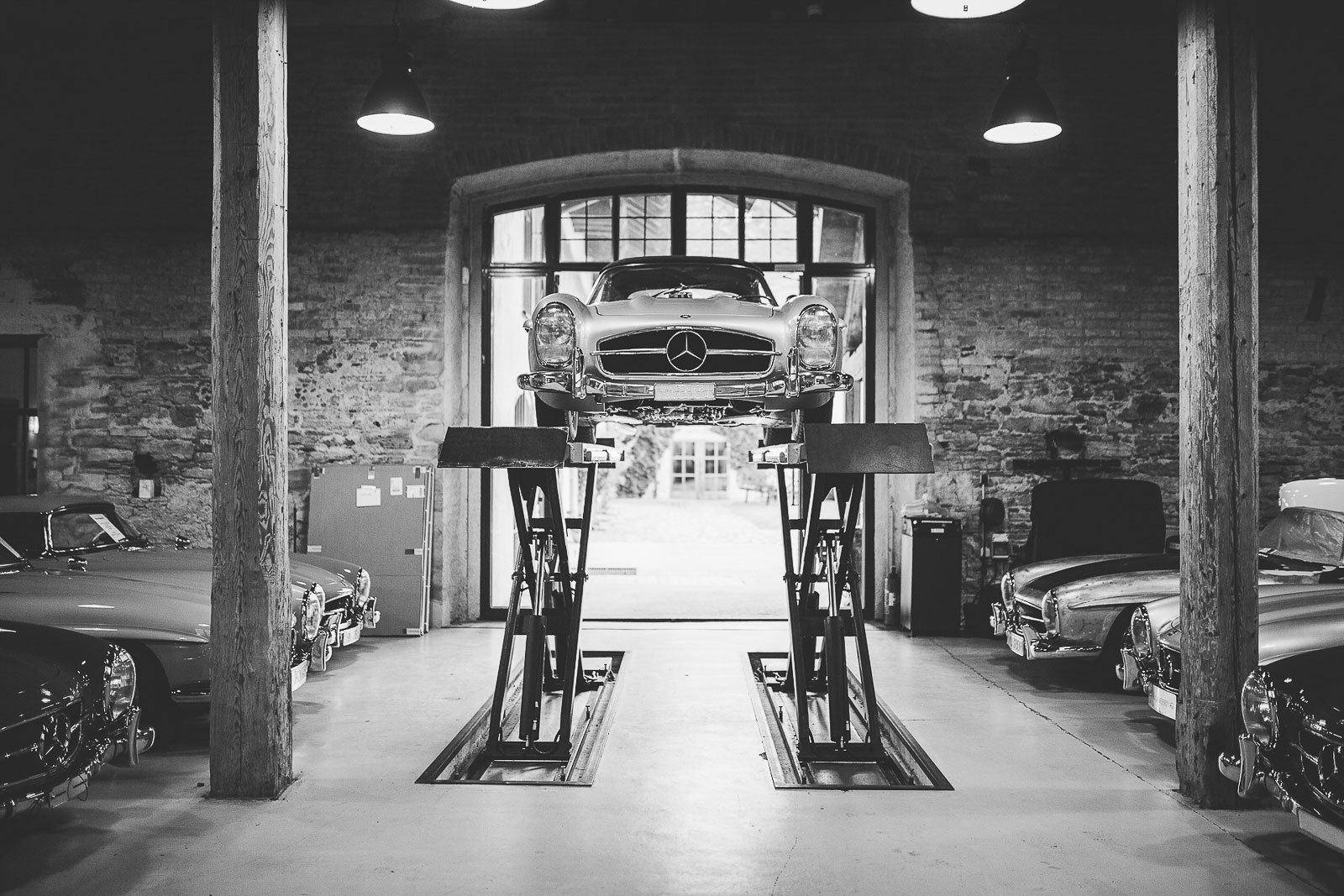 HK-Engineering = Hans Kleissl
A restorer as well as a connoisseur and expert in the iconic "car with a star". Hans Kleissl is internationally regarded as the visionary of the Gullwing from the very beginning. Find out more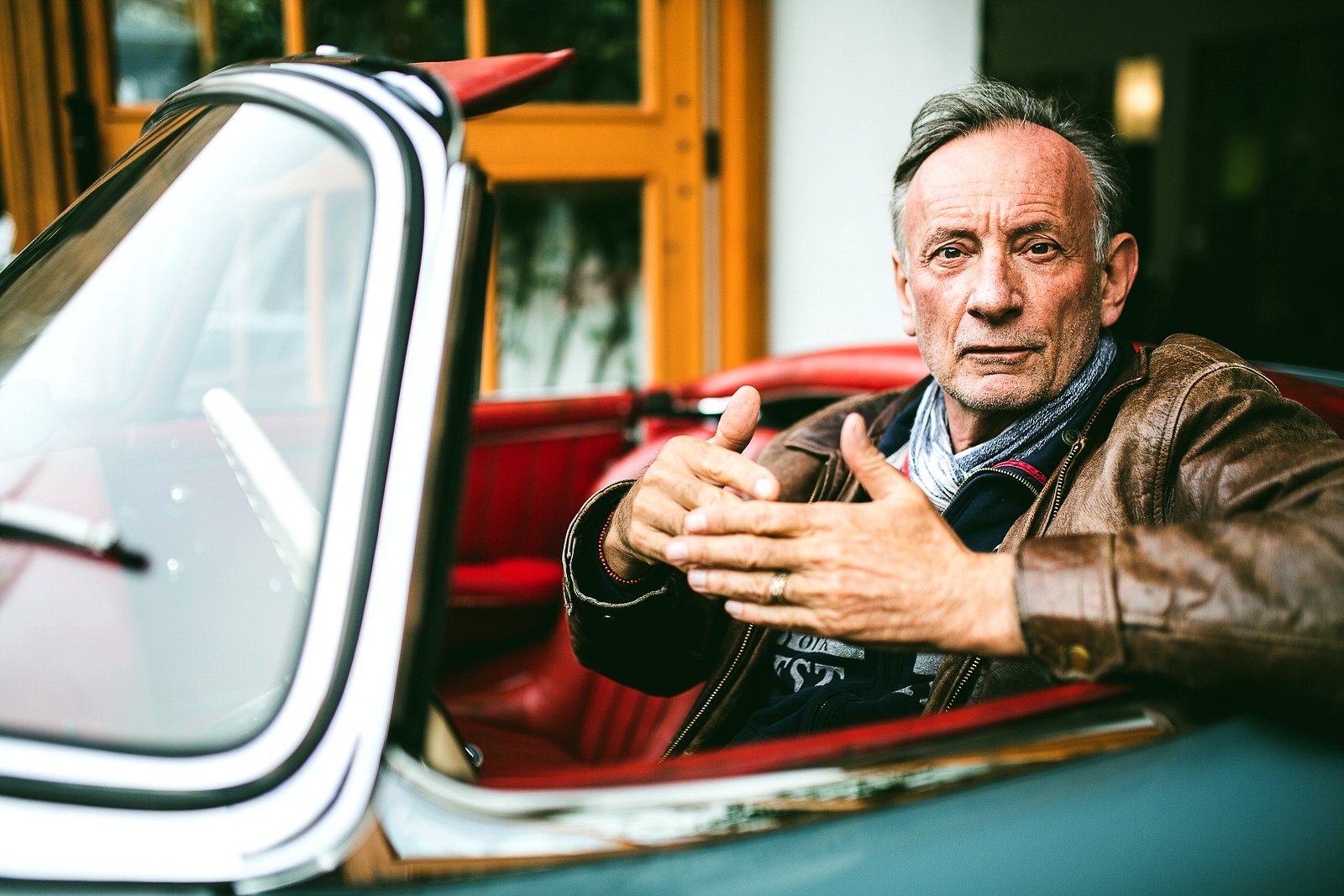 UNIQUE FOR OVER 35 YEARS
The finest craftsmanship brought together under one roof in the manufacturing department at HK-ENGINEERING: Exact detailed sheet metal work using original tools, high-precision engine building, traditional craftsmanship in the saddlery, perfect paint restoration in the company's own paint shop, professional preparation of all technical components including a general overhaul of fuel injection systems. Find out more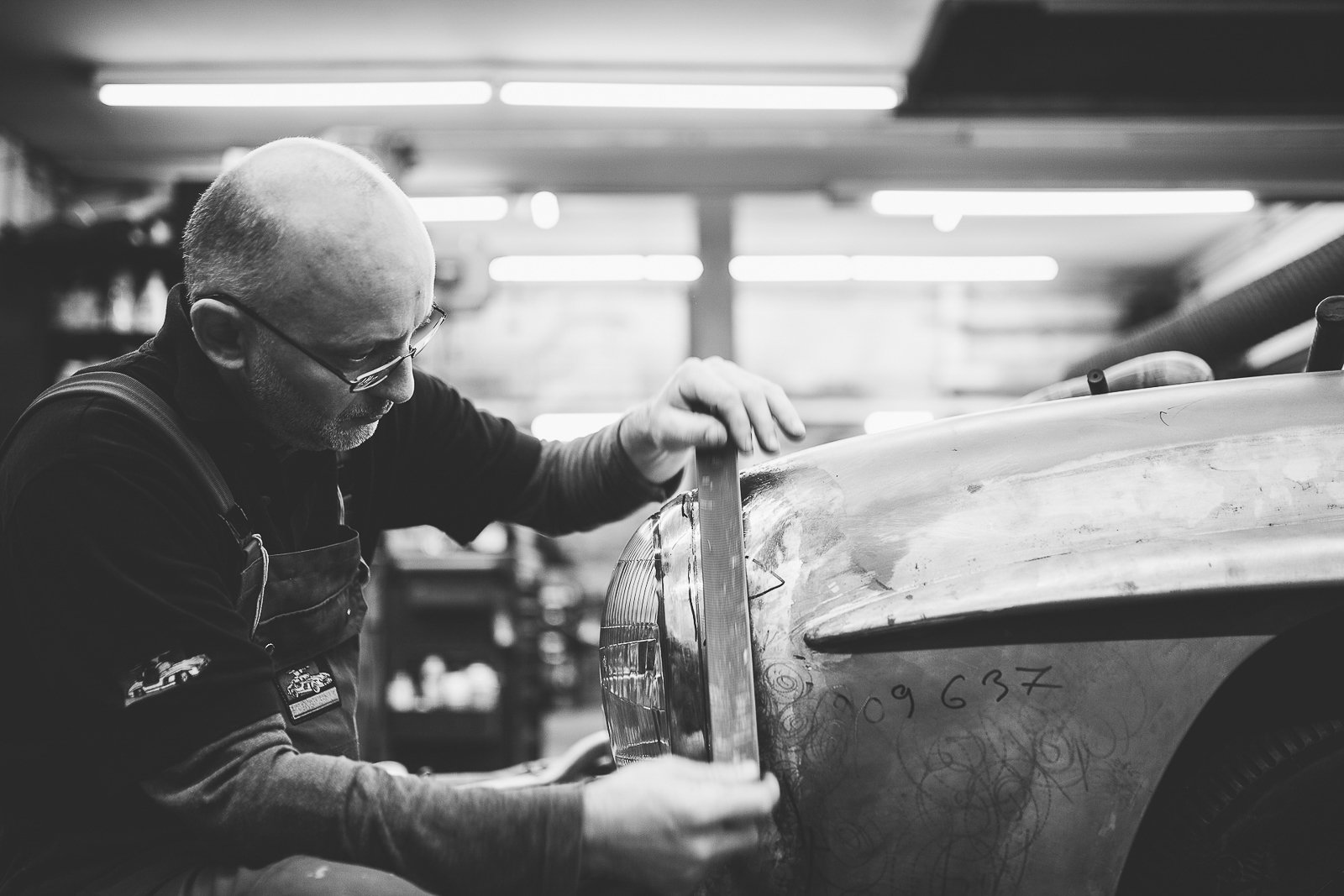 PERFECT PART PROCURMENT AND ACCESSORIES FOR THE MERCEDES 300 SL
HK-ENGINEERING has the world's largest existing spare parts warehouse for Mercedes 300 SL. The used parts warehouse includes rare original parts that have not been available for some considerable time, independently reproduced spare parts or optimized technical solutions for "old problems". Find out more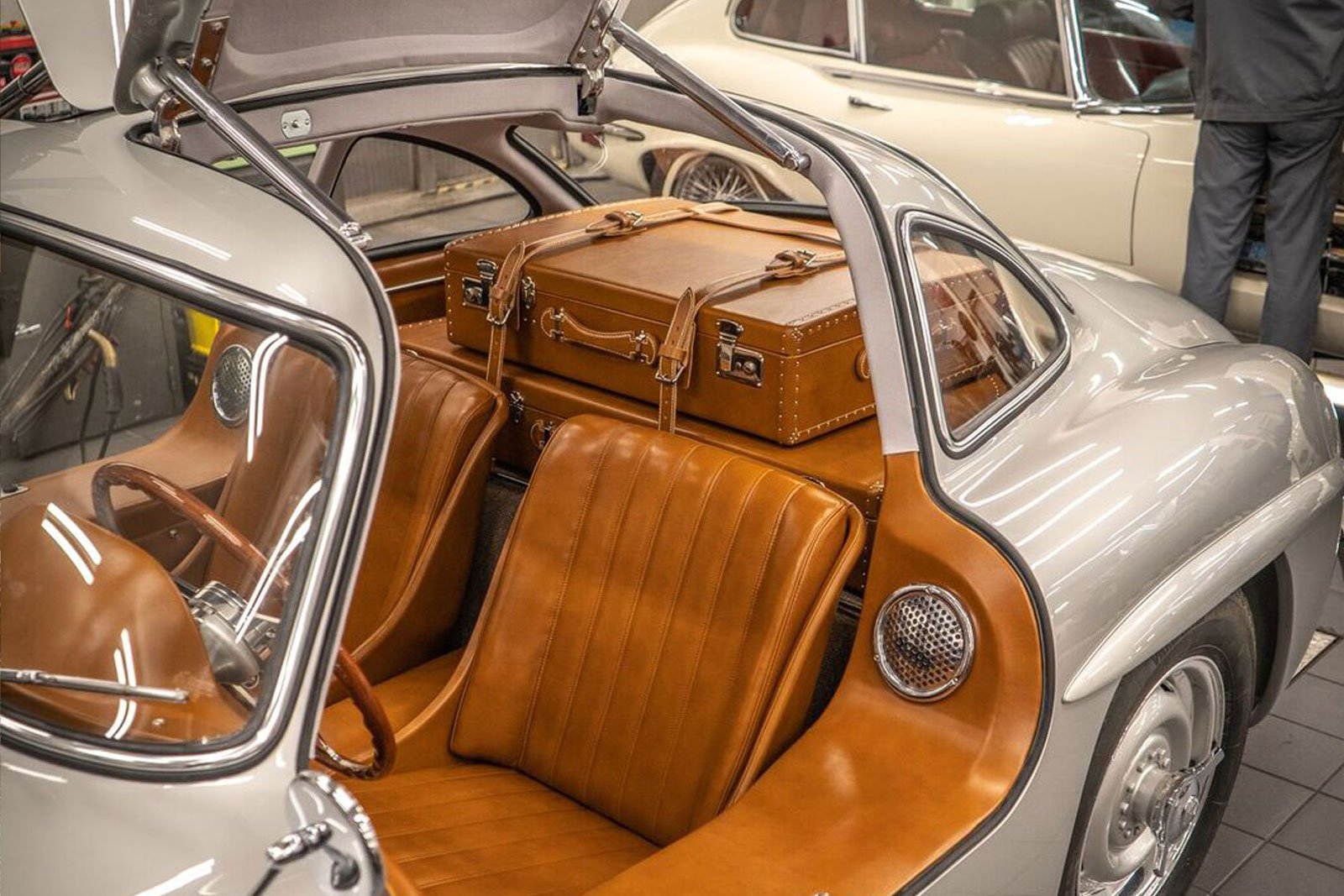 LIVE YOUR DREAM AT HISTORISCAL RACES, RALLIES OR TRACKDAYS
On request, HK-Engineering can support you in all top-class classic events with your own 300 SL or a 300 SL provided by them. The HK-ENGINEERING service team is always with you, making an unforgettable experience possible. Find out more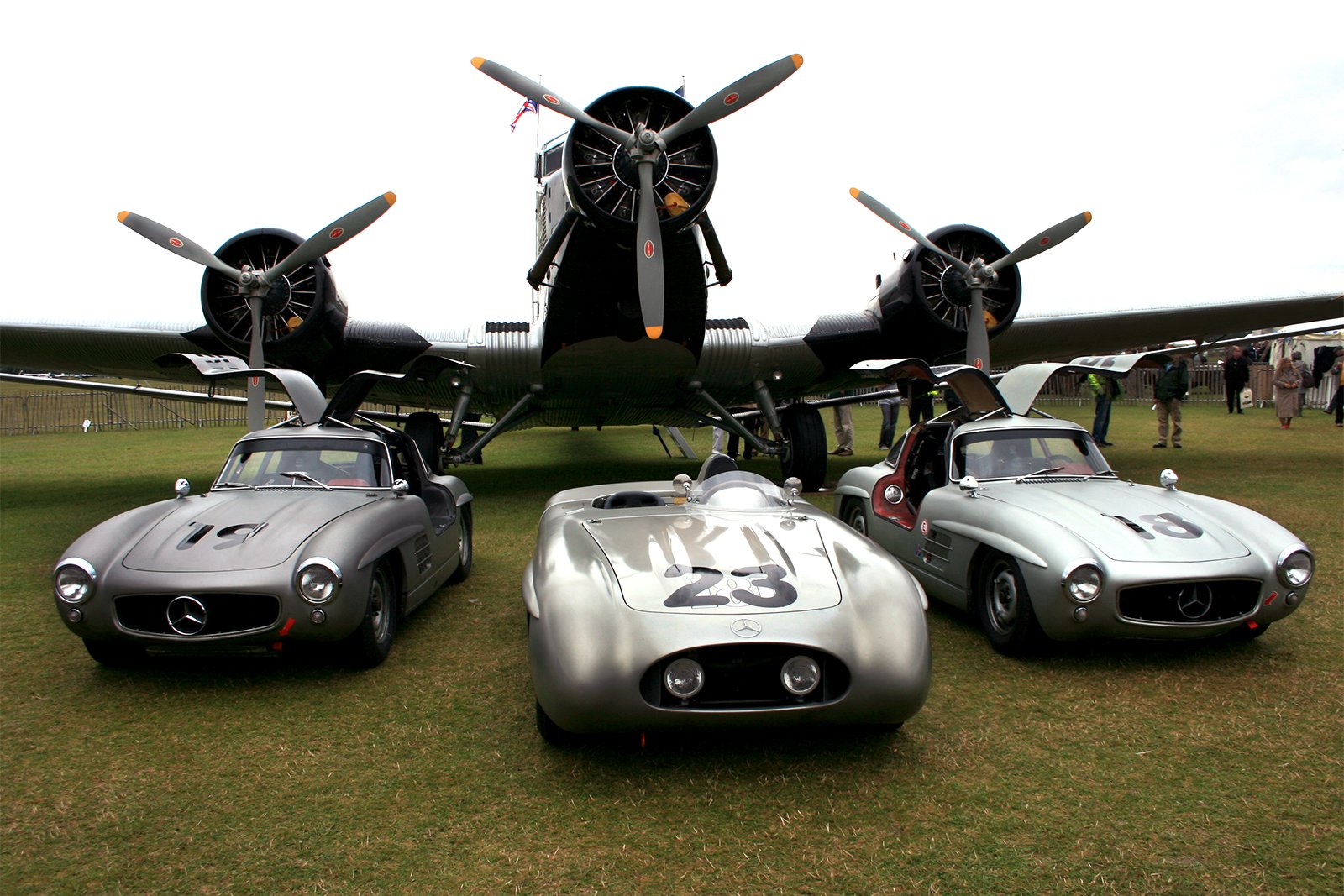 ---
Sales
---
Below you can see the current sales stock of their 300 SL Coupés & Roadsters.
Classics
---
HK-ENGINEERING CLASSICS
With the foundation of HK-ENGINEERING CLASSICS, HK-ENGINEERING successfully established a vehicle dealership for premium classic vehicles. In addition to the MB 300 SL segment a new trade and service platform for selected premium vehicles was formed. Here, the HK-ENGINEERING focus is on exclusive vintage Mercedes-Benz, Porsche, Ferrari, Maserati and BMW cars.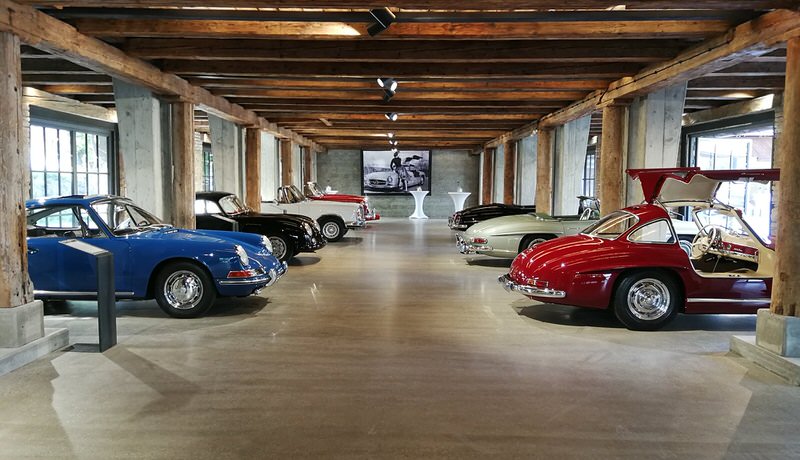 The buying and selling of these vehicles will be carried out with the same quality standards that the HK-ENGINEERING Mercedes-Benz 300 SL customers have experienced up to now and expect in the future. Over and above the buying and selling of premium cars HK-ENGINEERING is ready to help its customers with both advice as well as action. From purchase support and brokerage to repairs, maintenance and the care of vehicles HK-ENGINEERING customers are supported by and seen as a trustworthy partner in all matters.
Perfection, precision and craftsmanship are the company philosophy guidelines and standards that drive and govern the work and the workmanship at HK-ENGINEERING.
The process of buying and selling premium cars can only be successful with the required level of expertise. In-house technical and mechanical competence as well as a profound industry knowledge have been the hallmarks of the HK-ENGINEERING achievements and are also a guarantee for continuing customer satisfaction.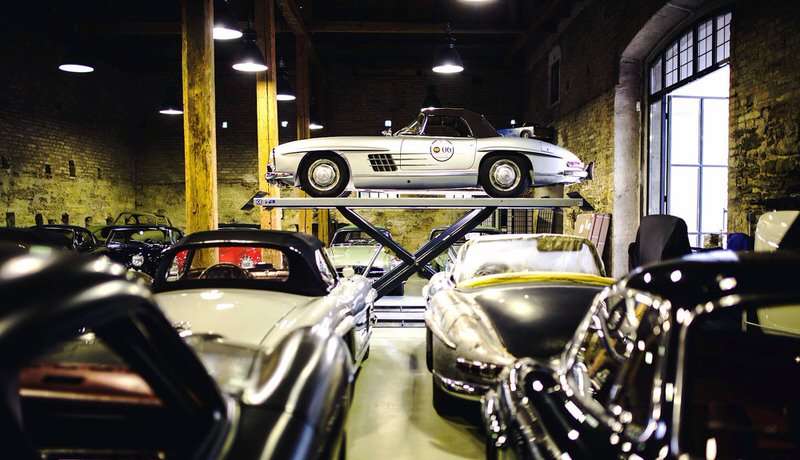 The HK-ENGINEERING specific know-how is not limited to Mercedes-Benz 300 SL classic cars. The specially built department for non-300SL vehicles is run by in-house experts who are guided by a wealth of experience with various premium car makes. In addition, HK-ENGINEERING also has access to and makes use of extensive, and established, national and international networks.
HK-ENGINEERING CLASSICS Services:
– Buying and selling of vehicles
– Comprehensive consulting
– Vehicle mediation
– Sale accompaniment
– Professional service and repairs
– Vehicle preparation and maintenance and
– Location for events, seminars and celebrations
Passion and dedication
In addition to the expertise and experience HK-ENGINEERING is characterized by its passion for historical and classic vintage cars with character. HK-ENGINEERING has set itself the goal of providing an excellent and professional support. The wishes of its customers are the HK-ENGINEERING driving force.
Events and their location
HK-ENGINEERING also offers the possibility to have meetings or celebrations amongst historic vehicles in the beautiful buildings and showrooms of the Alten Ziegelei (Old Brick Factory). Various rooms in the building complex are ideal for unique events and seminars.