The Jaguar MKII Factory Built Competition Car – an unrestored, factory built competition car! One of around only six built and exceptionally original!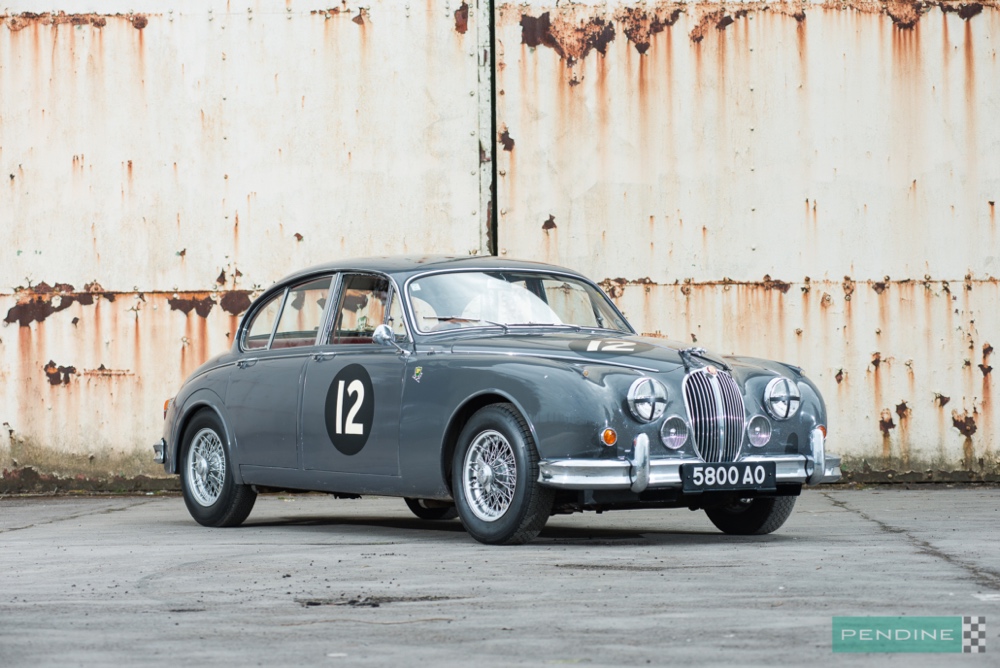 It is a common motor racing story; the young wartime hero, returning home, looking to recreate the adrenaline of battle by risking their life on the tarmac circuits of the world. It would be so easy to pigeonhole Ray Archibold as such, but that would be disingenuous. Whilst Archibald was indeed a wartime hero, he tempered his potential as a racing driver by prioritising his family and his business. But this didn't mean he wasn't right at the sharp end during his racing years…..
Archibalds was founded in 1918, initially selling used cars. In 1950 they secured the Jaguar franchise, and it was when Ray returned home from war – he was a decorated fighter pilot – that he got involved in the family business. Legend has it that he took his wife, Kate, on honeymoon to the UK where he was loaned an XK140 Drop Head Coupe by the Coventry hierarchy, and there was talk of him driving for the factory.
Dedication to family and business persuaded him to return home, and in 1953 Ray bought a used XK120 Roadster that he started racing with great success. He prepared it for the New Zealand Grand Prix in 1954, before a whole raft of other races through to 1956, by which point the XK had numerous C-Type modifications and was beating Aston DB3S's.
By 1962, Archibald clearly had a special relationship with Jaguar, and was able to place an order for a Competition MKII. The special order car, built at the Coventry factory, has a four-page list of specifications that make most Coombes cars look like an aftermarket trip to Halfords. Everything from 9-1 pistons and big carbs through to a quick-rack steering box, close ratio gearbox and strengthened suspension points.
It was a phenomenally competitive car, his only real competitor being Ernie Sprague in a heavily modified Ford Zephyr, the two performing on-track battles race after race. Archibald competed in the 1962 and 1963 New Zealand Saloon Car Championship in the MK2, winning both years. In the same two seasons he won the 6-hour race a Pukekohe as well, and then again in 1964. He competed until 1966, before retiring this particular car. During this period, Archibald had employed the services of Cyril Bunn to run the race cars, who at one time had been a senior mechanic at the Jaguar factory.
From this point on it was used as a road car, before it was sold to M.J. Allen of Waimarama, with Archibald buying it back in 1974. He obviously missed racing the car as he then enjoyed competing in historic races! In 1981, during an air show, he was challenged by the pilot of an airforce Harvard plane to see who could lap the Wigram airfield quickest. The MK2 beat the plane, much to the delight of the crowds.
This is an important motorcar in the history of the Jaguar marque. Not only is it one of around only six built, it is exceptionally original. Completely original trim, all originals panels and mostly original paint. It is delicious, and is quick not just in a straight line but, unlike its standard brethren, is quick round the corners too. Pendine will go so far as to say it's unrepeatable. What other factory built competition Jaguar can you buy for under a million pounds?
Click here for further information 
---
Report by pendine.com
---