Pendine is offering this Aston Martin DB4 for sale.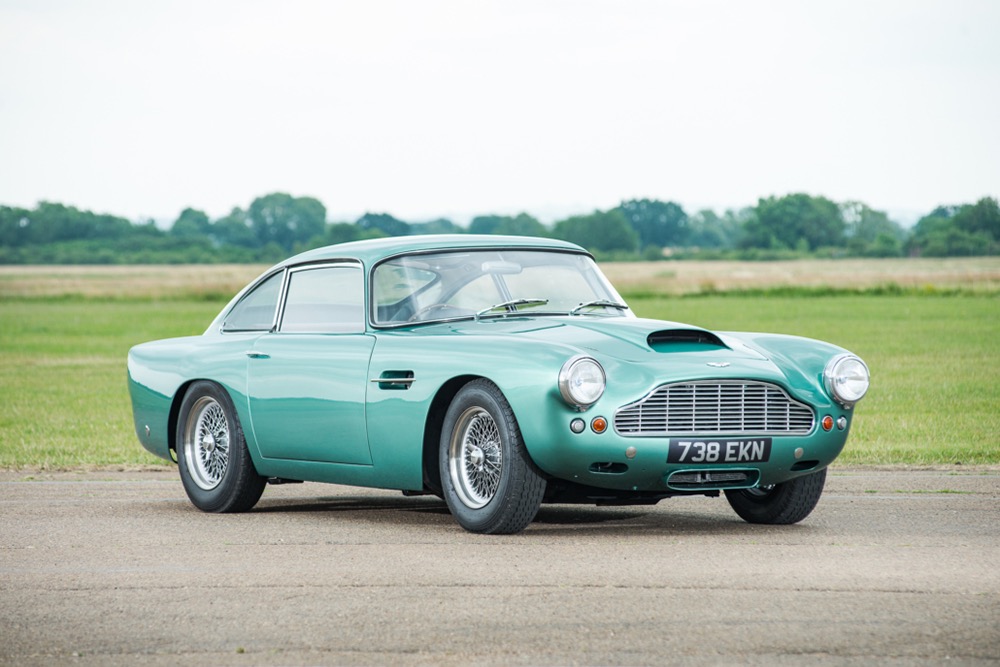 This Series 3 DB4 was supplied new to Peter Butler of Kirkstall Forge Engineering in March 1961, registered PB 3681. Finished in Green over Red Connolly leather, it's clear Mr Butler was an enthusiastic driver of his new Aston, covering 1,156 miles in the first 9 days! The mileage clocked up quickly during the following few months, along with visits from the Aston Martin factory to cover warranty issues. By September that year, he'd already covered over 17,000 miles. And by May 1963, he'd broken through the 50,000 mile barrier.
The current owner spoke to Butler in 2003, who remembers the car very fondly. He confirmed he used it as his every day car, and this was one of around six Astons he owned, and sold it only to buy a DB5. Always serviced by the factory, they drove up (once, in a Stirling Moss DB3S!) to service it for him.
He sold it to a gentleman called Mr Swire who personalised it with the number plate SWU 1, who sold it to Donald Law in around 1974. Melvin Golden bought it from Don Law in October 1984, doing very little with it other than occasional road use. Owned briefly in 2001 by Alan Launden, the current owner, Mr Robert Rawe, bought it from the Bonhams Olympia auction in December 2001.
Mr Rawe is what can be described a true 'Gentleman Driver', in the traditional sense of the term. A keen enthusiast of historic racing, he set about converting his DB4 into a fast road race car, a car that he could drive to the circuit in, qualify, pop to the pub for lunch, return for the race and then drive home afterwards. He has been doing this with great style for over two decades, and I remember it very clearly when it would sit on the street in Kensington, London on a Sunday evening, brake dust darkening the doors and tyre rubber spattered wings.
During his 22 years of ownership, many of the great names have been involved with the car with invoices from Aston Motorsport Ltd, Aston Service London, Rex Woodgate, Nicolas Mee and Aston Service Dorset. After some initial racing in the early days of ownership, Rawe decided on a full restoration in 2012, which was completed by Alan Smith.
At the same time, the (original) engine was bored out to 4.2 Litres, as a fast road/race engine, fitted with RS Williams steel crank and Motorman cams. The original gearbox is an overdrive example, so perfect for long distance touring. Twin circuit brakes, twin fuel pumps, full flow oil cooler, aluminium radiator and oil breather catch tank are there for reliability and safety, and the rear has been converted to telescopic shock absorbers. The rear wheel arches are ever so slightly flared to accommodate larger wheels and tyres. Rawe competed all over Europe in his Aston, including the Modena Cento Ore and the Rally of Spain. It was no slouch, regularly keeping up with Ferrari 250 SWBs.
In recent months the original leather seats have been refitted, and the interior of the car, including the leather, dash tops and aluminium fittings are all original factory. It was repainted in the traditional Aston Martin racing green earlier in the year.
This is a really super 'event spec' Aston Martin DB4 with a huge weight of invoices on file, totalling around £350,000. Rawe has not spared a penny in maintaining the Aston to the very highest standards. Complete with current HTP papers, any inspection is welcome and a test drive is available on the private circuit here at Bicester Heritage.
Click here for further information
---
collectorscarworld is partnering with the most renowned classic car specialists and dealer-ships in the world. We always offer selected rare and sought-after collectors cars and supercars for sale and every day a special car is featured for one of our partners. The passion for classic cars is diverse, sometimes it concerns the beauty of forms that can be admired at a concours, sometimes it is the smell of rubber , old leather and gasoline at a racing event or trip in the sunset.
Or its a classic car you have great memories with or which your parents owned a longtime ago. Classic cars and supercars are an expression of the lifestyle that someone shares with other petrolheads, and which is immortal, enduring and always a lot of fun. If you are looking for a special car or need support in the evaluation and history of cars, please contact us at info@collectorscarworld.com
---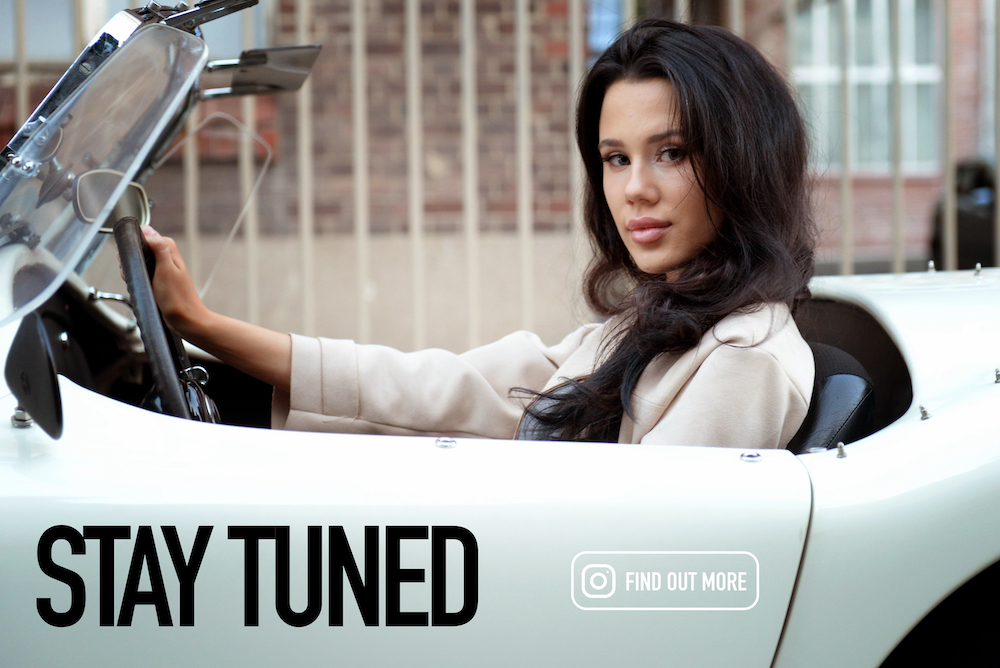 Interested in further "Cars For Sale"? Click here.