Designed by the innovative German designer Carl Hauser, renowned for his experimental and groundbreaking design concepts, the CS-500 is a captivating fusion of technology-inspired aesthetics. Hauser's personal encounters with conventional timepieces, such as the Casio, served as a significant influence in conceptualizing a watch that seamlessly integrates digital and physical elements.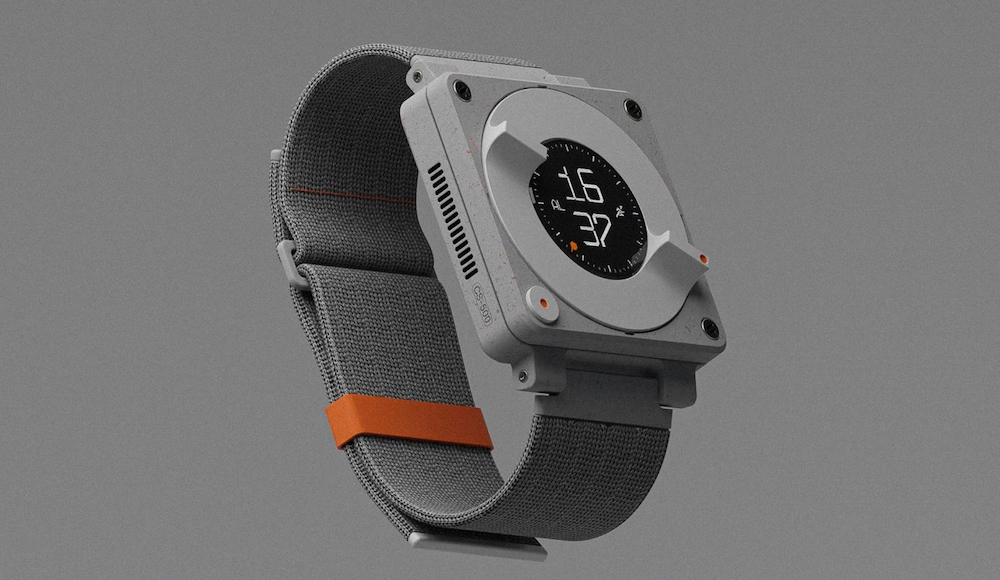 At the heart of the CS-500 is a generously sized dial that serves multiple functions, offering swift timer adjustments, effortless menu navigation, and even doubling as a functional hand. Despite its compact dimensions of 42x42x10.5mm, this timepiece is engineered to meet the rigorous demands of athletes without compromising its sleek and minimalist design.
The CS-500 showcases a square case adorned with industrial accents, featuring exposed screws and side vents that hint at the presence of an integrated speaker and/or microphone. Complemented by a strap color-coordinated with the watch, this smartwatch emanates a chic and contemporary allure.
Click here for further information
more information: carlhauser.com
---