The Vocabolo Moscatelli Hotel offers an enchanting blend of relaxed luxury in a setting that was once a restored monastery nestled in the heart of Umbria, Italy's green heart. Spread across a 2.5-acre estate adorned with a thriving vegetable garden and meticulously maintained lawns, the hotel provides a serene space for dogs to frolic while welcoming both locals and expatriates from neighboring towns.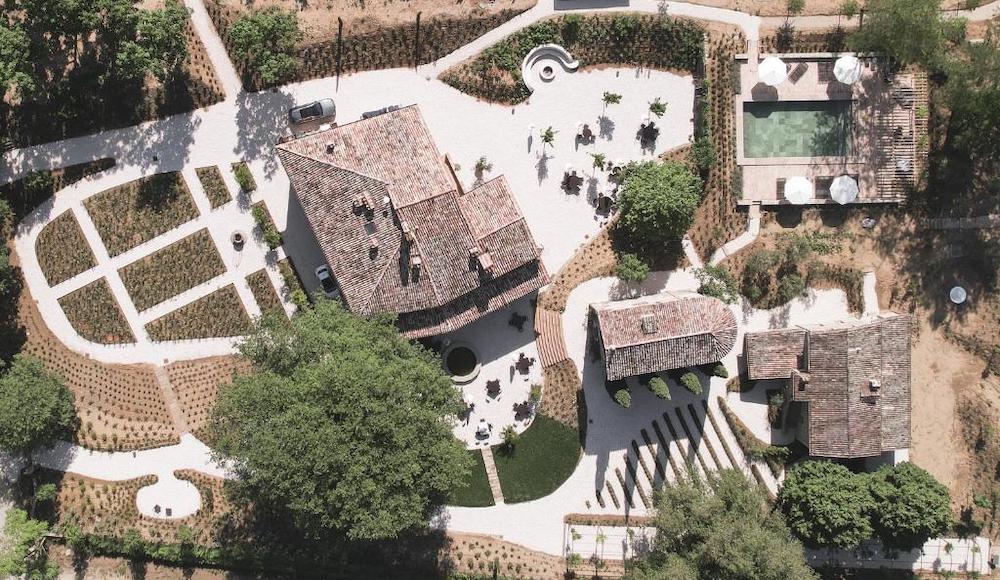 As a distinguished member of the Design Hotels collection, this intimate establishment serves as a vibrant hub for the local community. Visitors are drawn to the allure of creative cocktails at the bar, leisurely Sunday lunches at the restaurant, and engaging events hosted by the owners.
The hotel features just 12 thoughtfully designed rooms, where ancient monastery stone walls harmoniously coexist with contemporary art and design elements. Notably, bespoke beds take center stage, each a minimalist masterpiece infused with vibrant colors, handcrafted by the skilled fourth-generation ironsmith, Emanuele Lispi.
As the day transitions into evening, the on-site restaurant undergoes a captivating transformation. The talented chef artfully introduces Middle Eastern and Asian flavors to this traditionally Italian region. Guests can begin their epicurean journey with inventive cocktails or a glass of wine in the lounge—a space that exudes the warmth of a private living room, setting the stage for a delightful culinary adventure. From ramen infused with rich Umbrian beef broth and smoked duck breast to a delectable bread pudding adorned with ricotta, pistachios, and vanilla cream perfumed with rose water, the restaurant promises a memorable dining experience.
The Vocabolo Moscatelli Hotel invites guests to immerse themselves in a world of charm and elegance, where the essence of Umbria and the allure of relaxed luxury create lasting memories.
Click here for further information
more information: vocabolomoscatelli.com
---