Owning a collector's car is already a joy in itself. All the more when you can actually use it. Especially when it was born to race and can be put back to "work" in its natural habitat: tracks and roads closed to regular traffic, ready to face uphill challenges.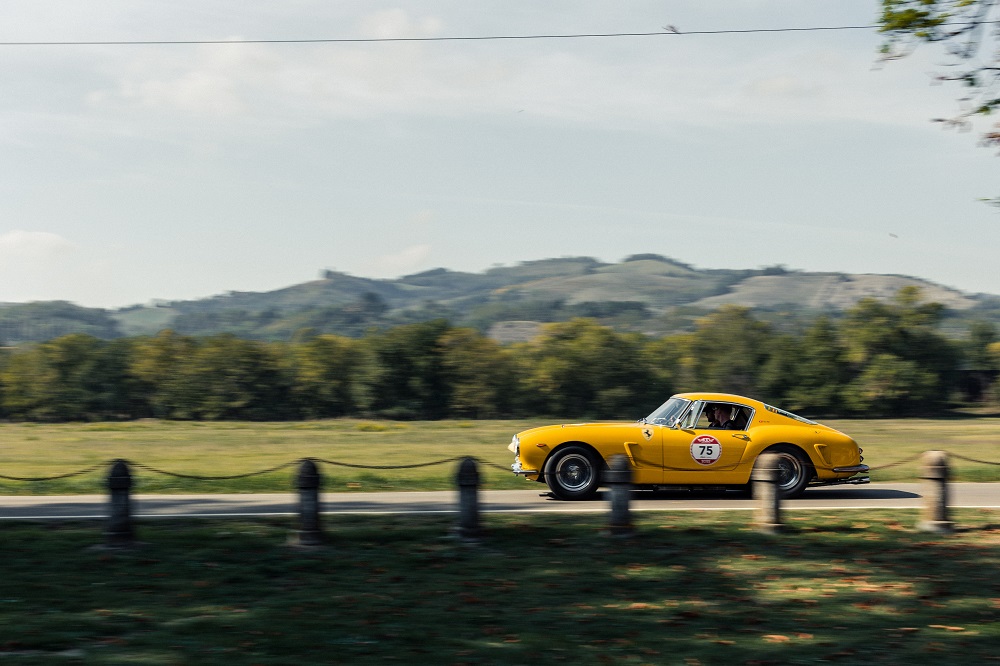 The Modena Cento Ore is the perfect event for this: those who truly want to push their limits opt for the "Competition" category, while those seeking speed and a personal challenge choose the "Regularity" category, which also comes with rankings and awards.
Among the most anticipated cars in the 2023 edition, alongside numerous Ferraris, are the diverse Porsches, the ever-formidable Jaguars and Aston Martins, the Cobras, and also other models like the fiercely competitive ALFA GTAm, all meeting the requirements of genuine sportiness. The competitions, as always, will be intense.
Yet the Modena Cento Ore encompasses more than just races: moments of delightful relaxation in memorable settings characterize each evening of the event, starting from the aperitivo and dinner by the sea at the Argentario Golf & Wellness Resort, and the evening in Porto Santo Stefano on Tuesday, October 10, after the first day of racing.
There are also high expectations for the second day's evening event on Wednesday, set in the heart of the noble city of Perugia, in an atmosphere reminiscent of the Middle Ages. From the enchantment of the Middle Ages to the grandeur of the Renaissance, Thursday evening, October 12, brings us to Florence, where even the dress code radiates elegance. Where? How? The surprises themselves contribute to creating emotions. The outcome is not in question.
Finally, the festivities in Modena draw to a close with post-race celebrations and award ceremonies held in the opulent Piazza del Palazzo Ducale, its grandeur complemented by the spirited audience. It goes without saying: while water will accompany lunch breaks during the day, meticulously chosen wines and dishes during the evenings will underscore the fact that Italy's beauty is not only what you see, but also what you taste.
find more events here…
---