GTO Engineering has released more details on their lusty 4.0-litre V12, due to be used in its upcoming Squalo sportscar. Some of the numbers are tantalising, to say the least…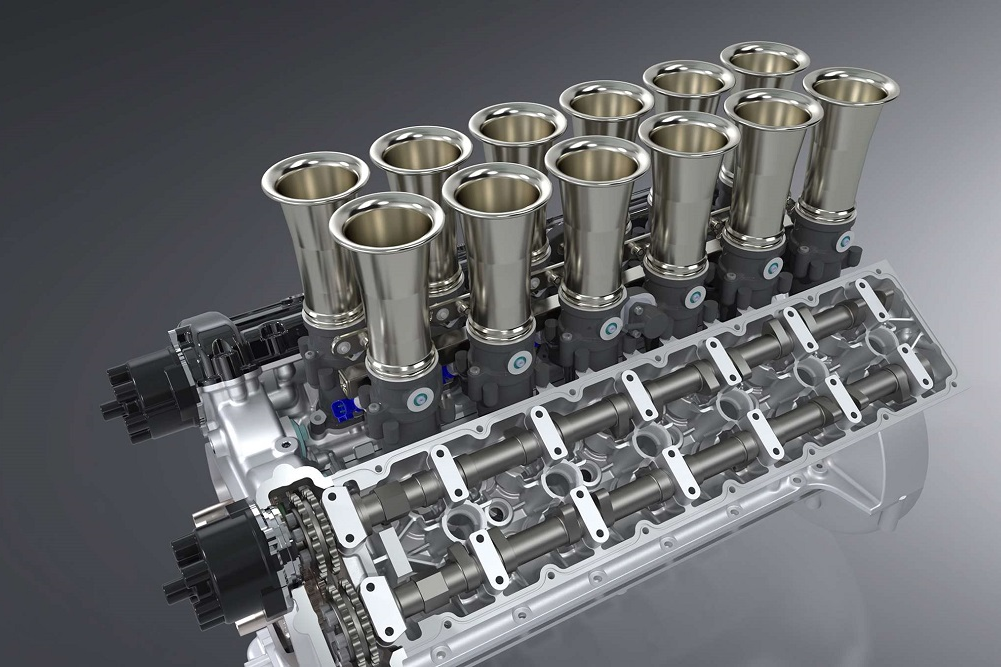 From the top, it'll boot out over 460PS (338kW), rev to 10,000rpm and weigh under 165kg. For context, the GMA T.50's Cosworth-developed 3.9-litre V12 weighs 178kg. The goal of the engine isn't just to be a screaming racer, either. It has to be "as at home on a grand tour as it is on track". So don't be expecting some temperamental F1-esque unit that you need to fill with warm fluids before firing it.
For the absolute avoidance of doubt, GTO Engineering has also clarified the Squalo's relationship with the Ferrari 250 GT SWB that it visually apes. Namely, that there isn't one.
"People often ask us what the similarities are between Squalo and any 250-series car, and it's easier to say this: there are none," said GTO Engineering Managing Director and Founder Mark Lyon.
"There aren't any parts that are shared between the two [Squalo and any 250-series model], and one key case study for that is the engine. We know most V12 Ferraris inside out, and recently weighed a 1960 4.0-litre V12 engine; it was 176kg as a complete unit with the starter motor, oil and oil filler tubes too. That's so much lighter than a modern V12, and we know we can do even better with our knowledge as well as modern advancements and techniques. Every part and configuration on our quad-cam V12 has had a complete engineering re-focus to ensure our engine for Squalo is the very best it can be."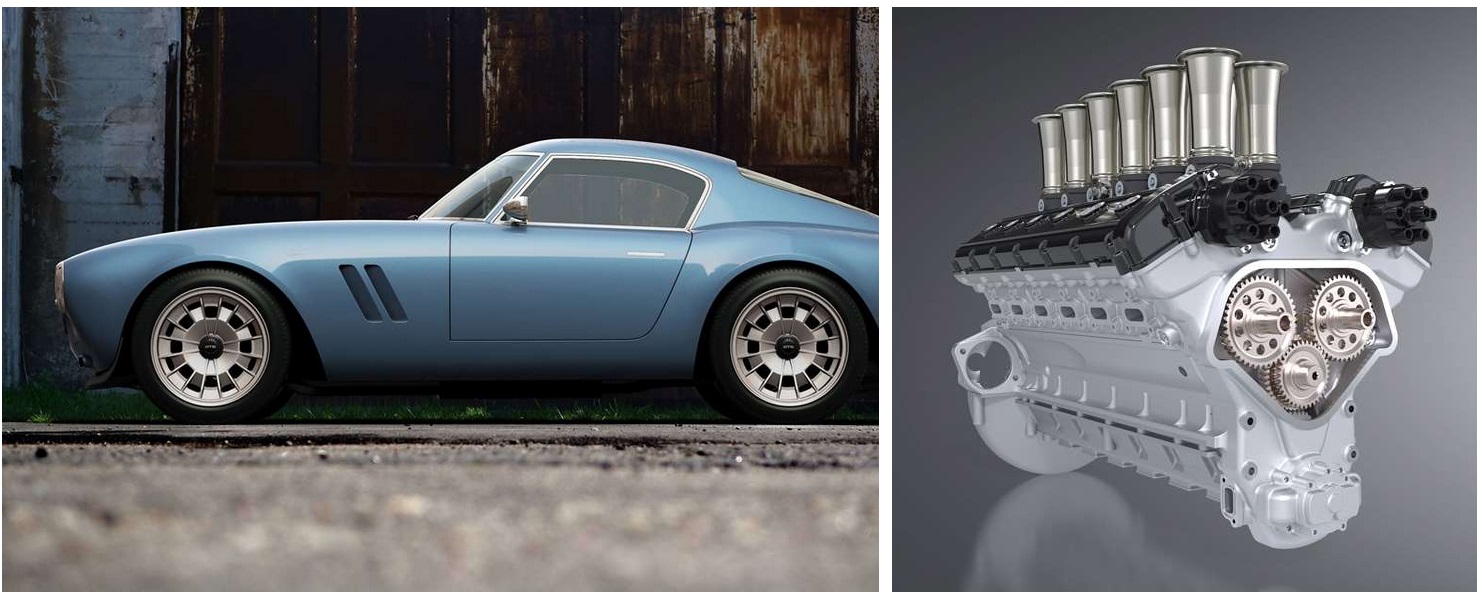 They also want it to be a beautiful engine. Many of the visible parts that owners will see when the bonnet is open have been refined and redesigned. As previously mentioned, 12 gleaming trumpets will be the stars of the show. The air cleaner will presumably lift away with the bonnet as it rises.
Refined as much as it will be, an engine is still an engine. It's a big centre for weight in a car, especially one weighing under a tonne. To that end, weight distribution is targeted at 55/45, with the engine being positioned as far down and back as possible. The manual gearbox will be a transaxle, joining the fuel tank and battery at the rear of the car.
Sounds like it's all coming together rather nicely. Bring on 2023…
Also interesting! The new Ferrari Limited-Edition V12. Click here.
---