Copley Motorcars was established by Stu Carpenter in 1995. Working for other luxury and sportscar dealers in Boston since 1986, Stu has gained a longterm-experience in offering exceptional products at a fair price making the acquisition of a classic and luxury car as easy and as enjoyable as possible.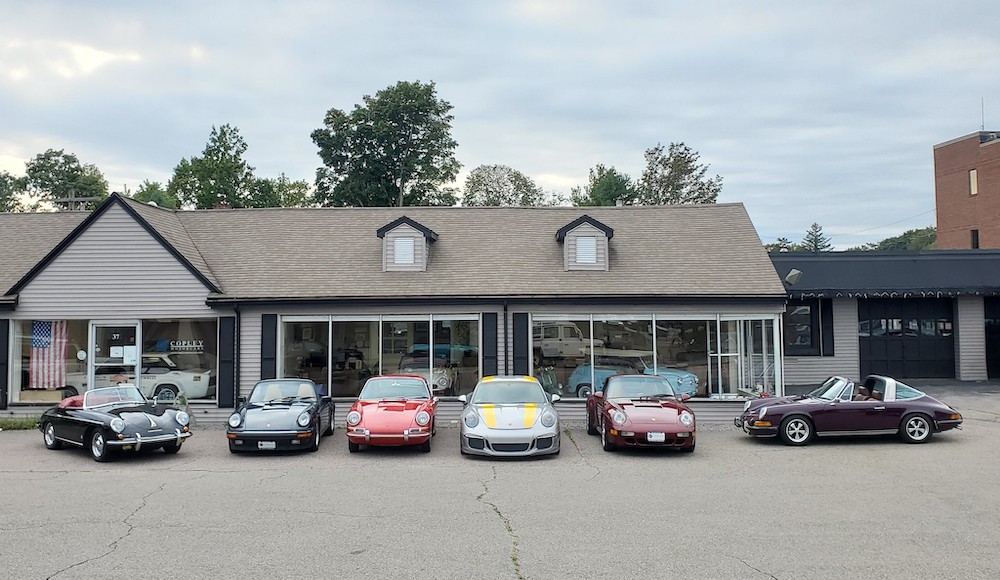 The team at Copley Motorcars has a particular affinity for vintage Mercedes Benz, Ferrari and Land Rover Defender but also other blue chips such as 289 Cobra, BMW Z8 and Porsche 959. Since the market for these cars is a worldwide one, Copley Motorcars ships worldwide and can easily assist with the logistical arrangements.
December 2019 marked Copley's 24th year of buying and selling sports and classics. Their showroom is located in the center of Needham, about 15 miles west of the City of Boston. Copley has an interesting, some would say eclectic, mix of classic cars always on offer and find something to love about each and every one. And because Copley Motorcars is a smallish "boutique" type dealer, their classic cars don't necessarily run out the door. A new arrival could be there for a day, a week or even six months. That said, all of their classics are different one to the next and are being looked at throughout the USA and the world. If you see a car you like and want to buy it, please contact copleycars@gmail.com. If you see a car and want to think about it, terrific too. But please, please, please assume that someone else is looking at the very same classic you are interested in so, if it gets sold, they do their very best to find another for you.
Meet Stu
"I'm Stu Carpenter and I established Copley Motorcars in 1995. I had been working for other luxury and sportscar dealers in Boston since 1986 and had become disenchanted with how these dealerships were being operated. The sales games were the rule of the day… back and forth to the manager to get a deal done, grind out the last penny from the customer, pressure-pressure-pressure and no goodwill after delivery. In short, every situation was a negotiation with the dealer. I couldn't and wouldn't do business in that manner.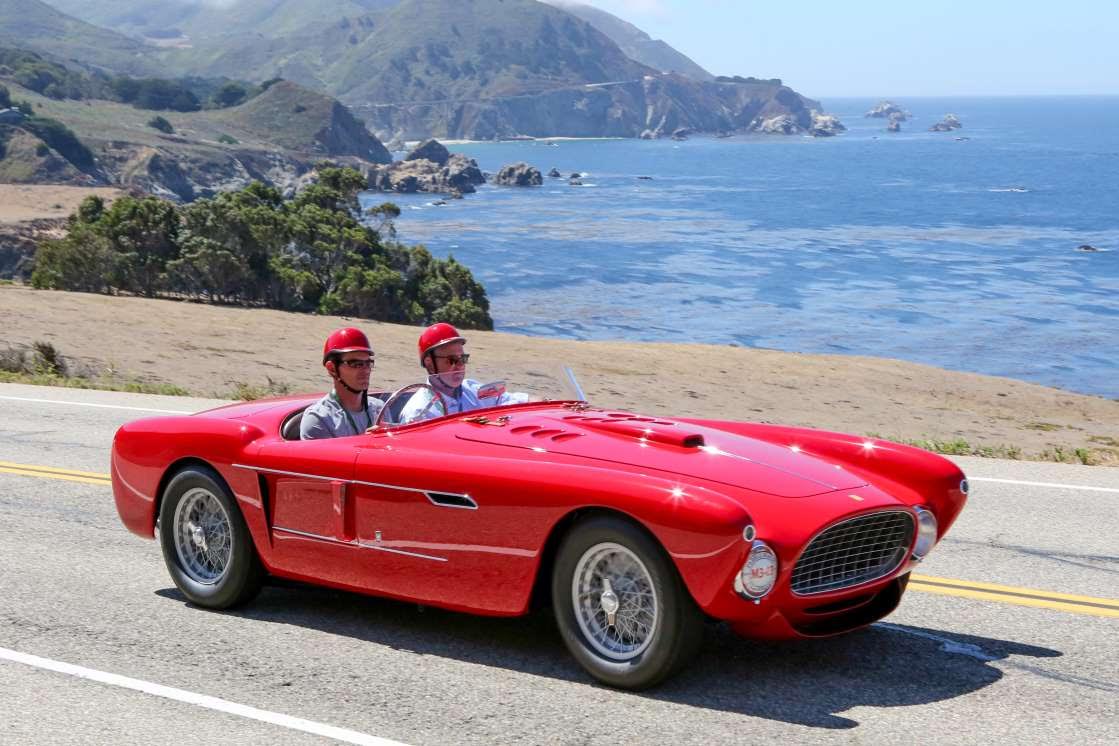 As the owner and operator of Copley Motorcars, my approach to what is usually a difficult process for both dealer and customer is simple: offer an exceptional product, price it correctly, and make the transaction as easy and enjoyable as possible. As I quite often say, "It's not hard to be nice to the customer." Since you are dealing with a small company whose principal – me – is involved day-to-day, if a deal can get done, it will get done… in just a few minutes time, in a peaceful and relaxed environment. As the owner, I am the sales department, the leasing department and, the complaint department. Because I wear all the hats, you are assured that things will get done to your satisfaction. In short, these are cool cars that no one needs so, let's have some fun too!"
Meet Adam
"I'm Adam Check and I have an unwavering passion for Land Rovers. This began during my childhood with a succession of Range Rovers and Discoverys in our family and grew as I was exposed to the different Series and Defender models via the regional Land Rover enthusiasts' club during the late 90's. My peers had posters of athletes on their bedroom walls; mine were adorned with NAS Defender 90s .
This passion developed into a career and I've enjoyed multiple positions with Land Rover dealerships, including as a professional mechanic and leading salesperson. Most recently, I've been with a series of successful software companies in the Boston area but have made a return to my roots, doing what I love.
My own Land Rover stable includes a '72 Series III and '94 Discovery 5-speed, both of which are daily-driven to Copley Motorcars from my home in rural Bolton that I share with my wife Rebecca, our daughter Morgan, and two dogs. You can find us at various Land Rover events and rallies across the northeast."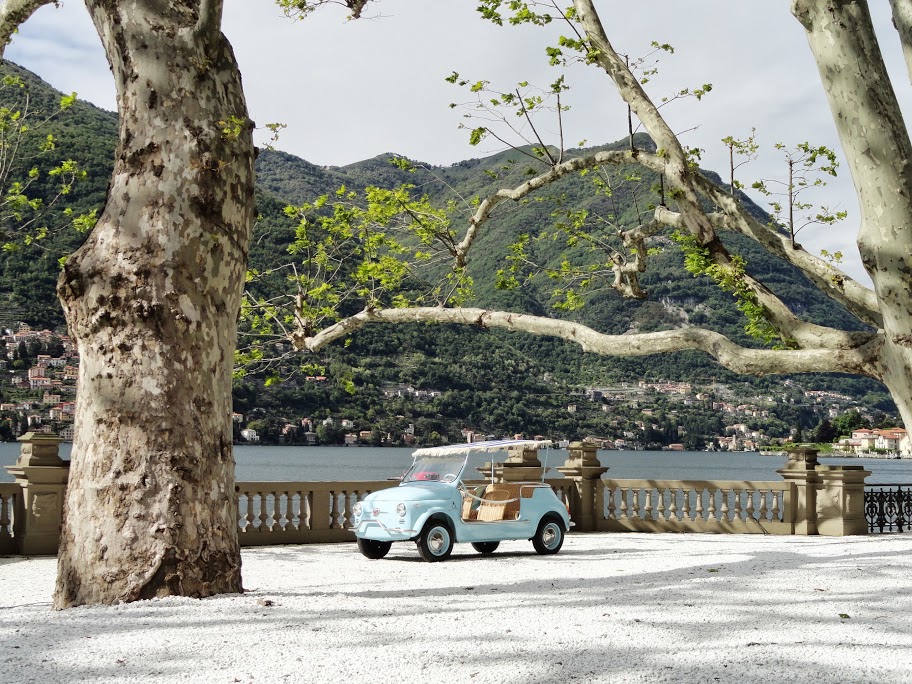 ---
Copley West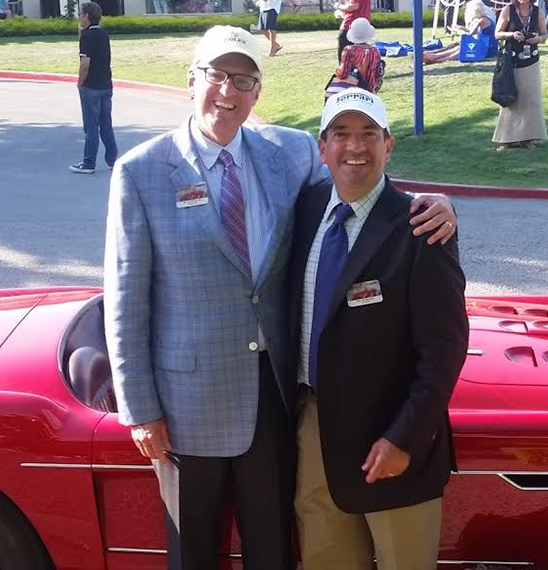 Classic, Vintage, & Sports Collector Car Dealership located in Newport Beach, CA
CopleyWest was born in 2019 when co-owners Stu and Pat had a great dinner with their wives. Friends for over 25 years, we share the same ethos in business and in life and strive for perfection and simplicity. We aim to have fun and make sure our customers have fun in the process. Repeat business is the foundation of our business.
Pat has been in the automobile business for over 35 years (most recently, two decades with Ferrari) and has far-ranging tastes in all things wheeled, from Buicks, Ferraris, Rovers, Bugattis, Fire-trucks, Mokes, Citroens, hotrods, muscle cars, anything pre-war and more, staying focused remains a challenge. We will build on what Stu has created with Copley Motorcars over the past 25 years in Boston and make sure the customer remains our #1 priority.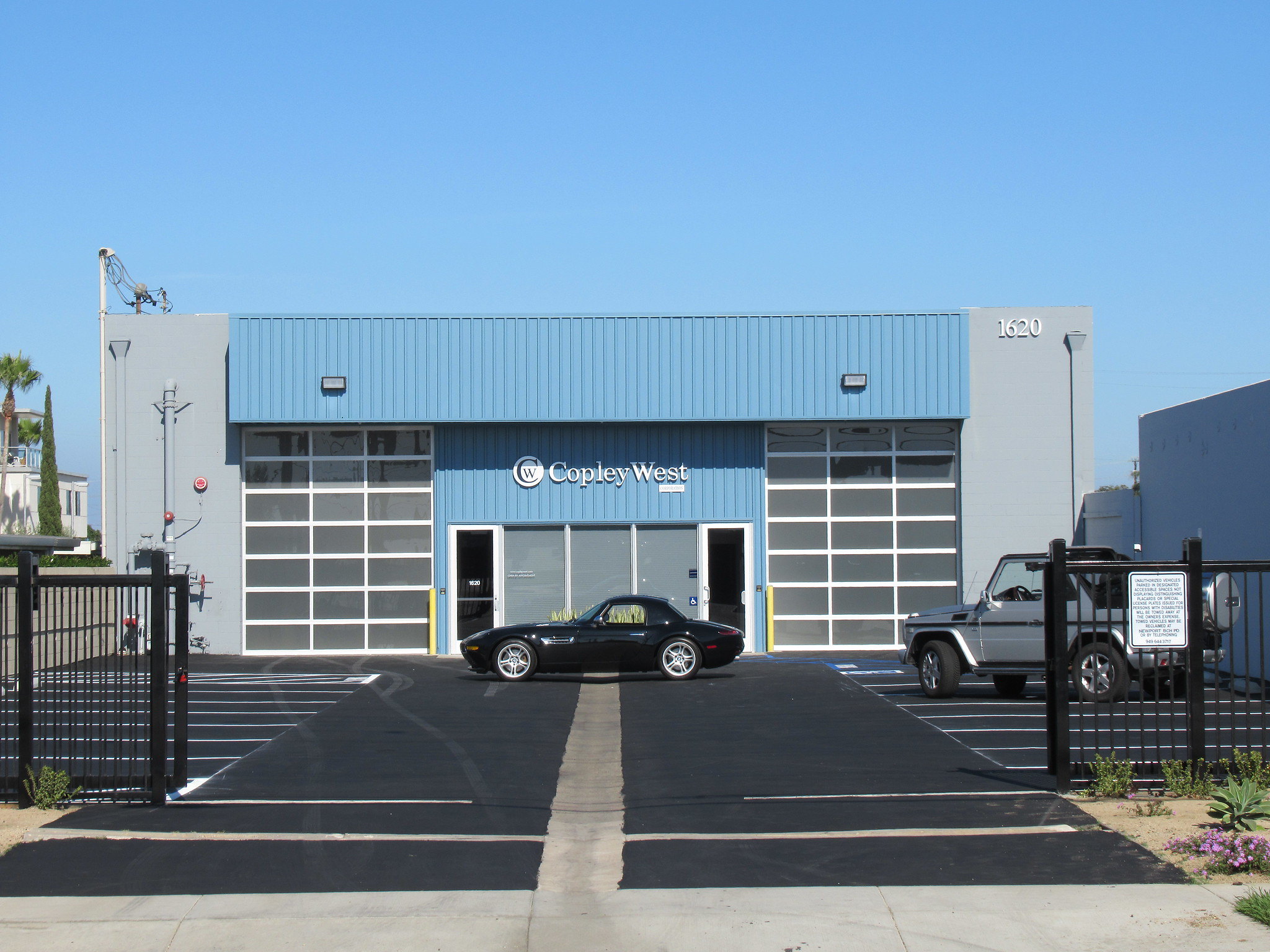 ---
Showroom Highlights
Find out more about Copley's showroom
---
1952 Porsche 356 / 1300 Cabriolet by Glaser
1952 Porsche 356 1300 Cabriolet by Glaser, S/N 12375, Erdbeerot (strawberry red) with tan leather interior, carpets and soft top.  Originally fitted with a 1,300cc flat 4 and a 4 speed gearbox.  One of the few remaining Cabriolets handbuilt by Glaser Karosserie and one of the final Glaser's produced.  Glaser built the "America Roadster" for Porsche and about 80 Cabriolets, this being #66 and one of their last cars as they filed for bankruptcy and Porsche and Reutter had to complete the remaining run, sources estimate less than 30 Glaser Cabriolets exist today.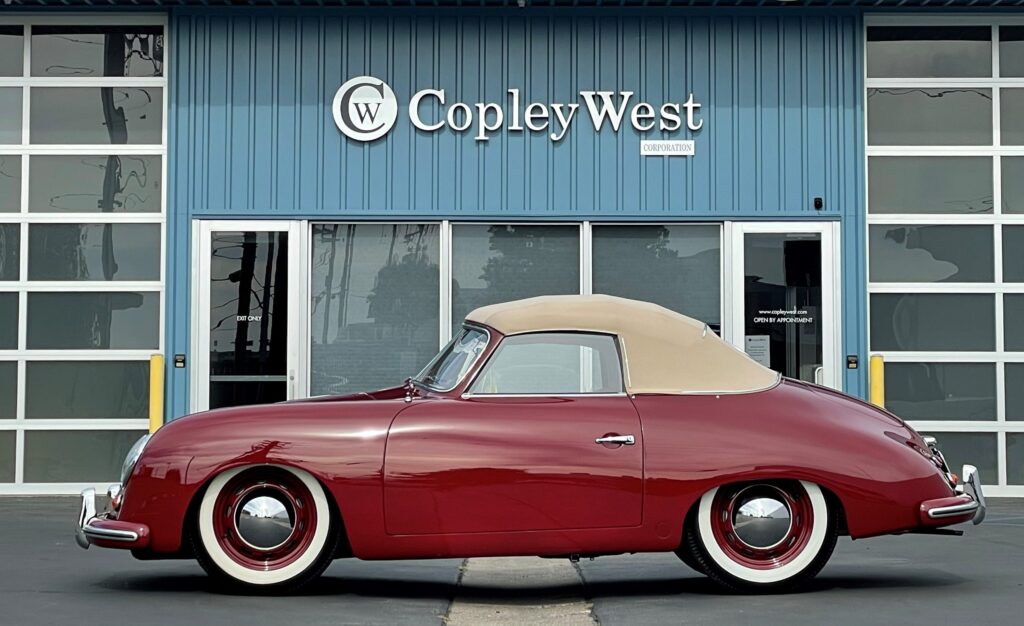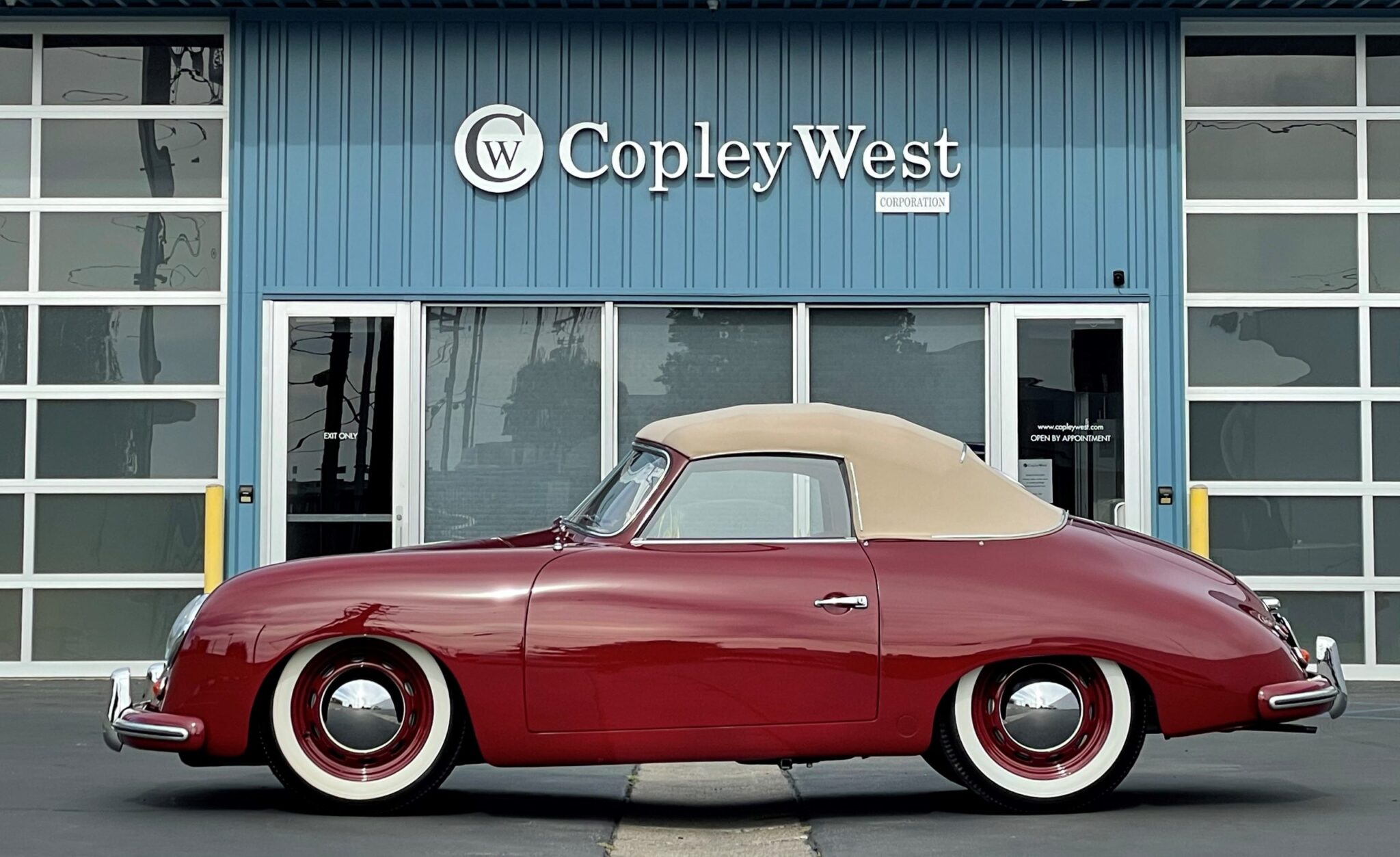 1950 Ferrari 125 C Formula Libre monoposto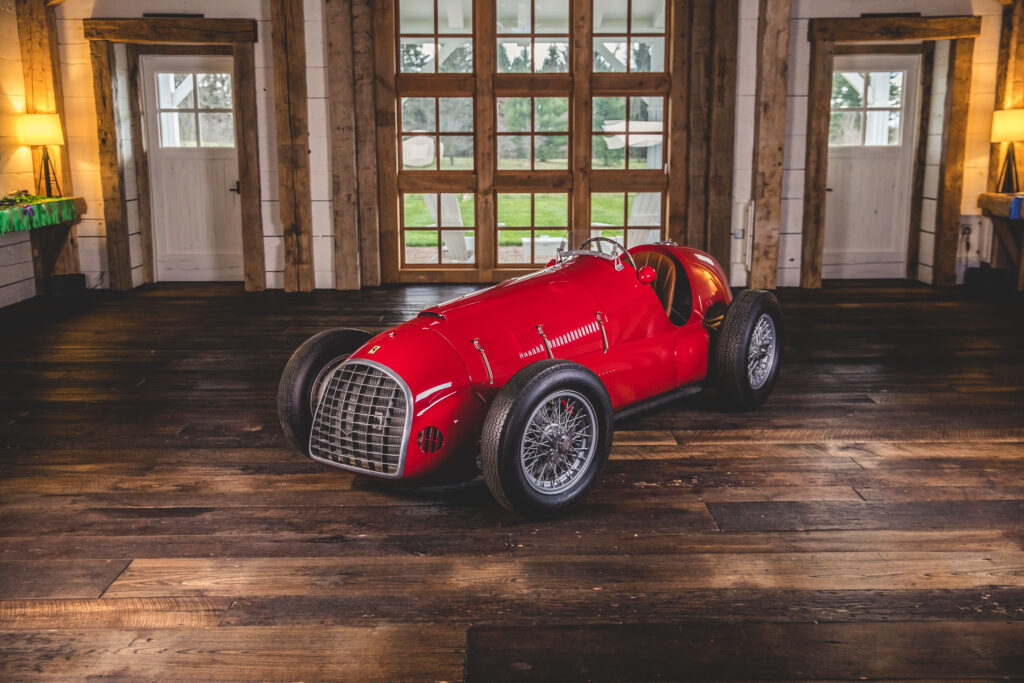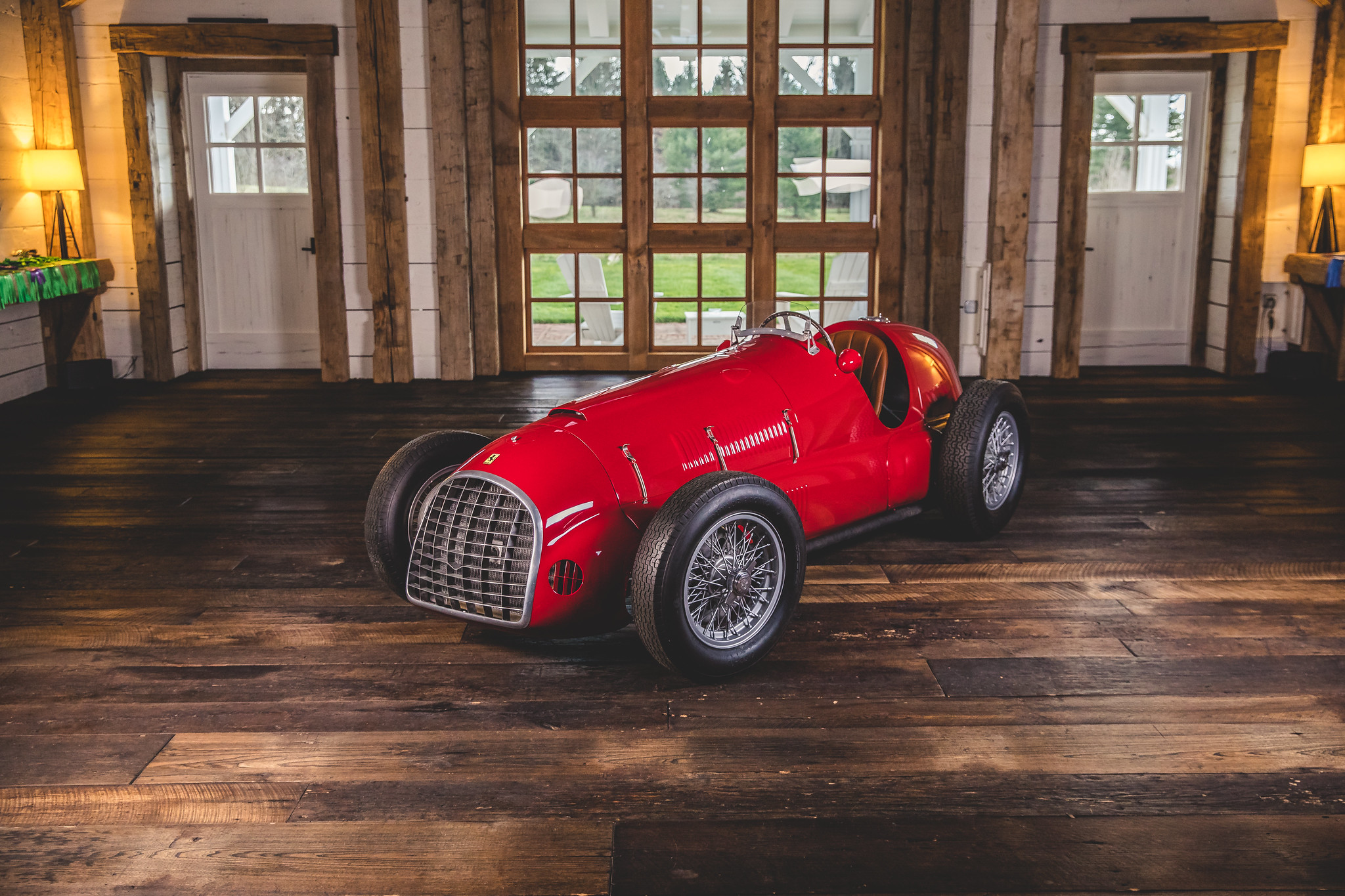 This single seat racing Ferrari was sold new in the summer of 1950 to Francisco "Chico" Landi, a native of Sao Paulo, and the very first Brazilian to compete in a Formula One Grand Prix race, the 1951 Italian Grand Prix. With the wonderful assistance of noted Swiss Ferrari historian, Marcel Massini, we learn that the 125 C was shipped out of Italy on the S.S. Sestriere arriving in Rio de Janiero in time for "Chico" to race Nr. 106 at the Quinta da Boa Vista Formula Libre and take 1st place in its inaugural outing.  Chico and Nr. 106 would go on to race throughout Brazil more than a dozen times over the next year and finish 1st no less than a remarkable seven times!  Chico would also compete as a privateer in Formula One in a Ferrari 375.  The very last race recorded for our Nr. 106 is in December 1952 in Rio where Henrique Cassisni would pilot the 125 C to yet another 1st place finish. Find out more
1952 Porsche 356 by Reutter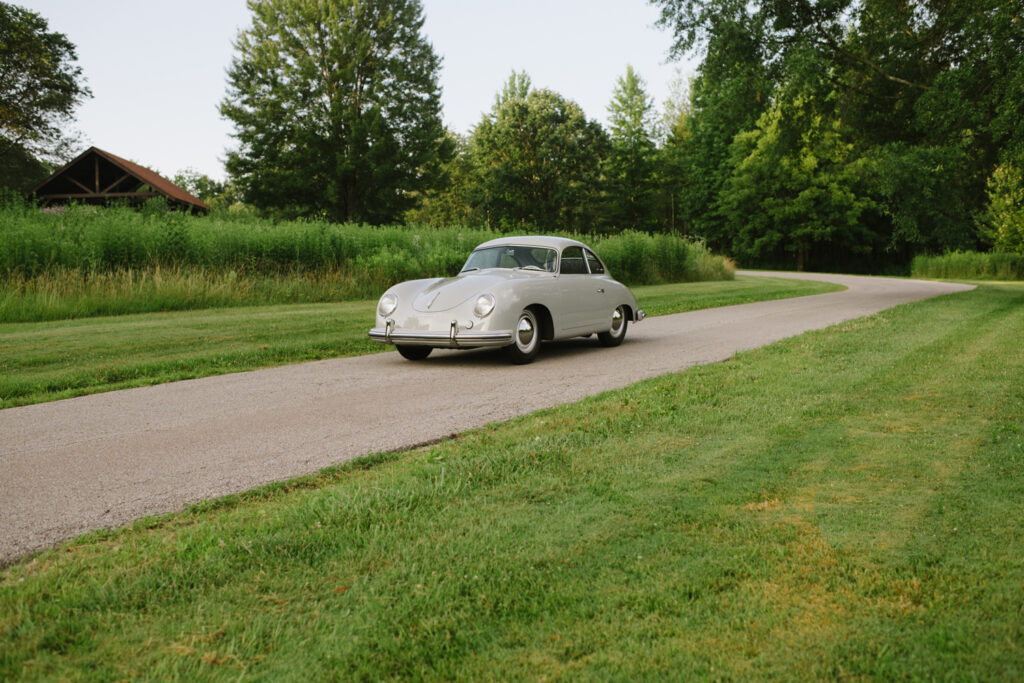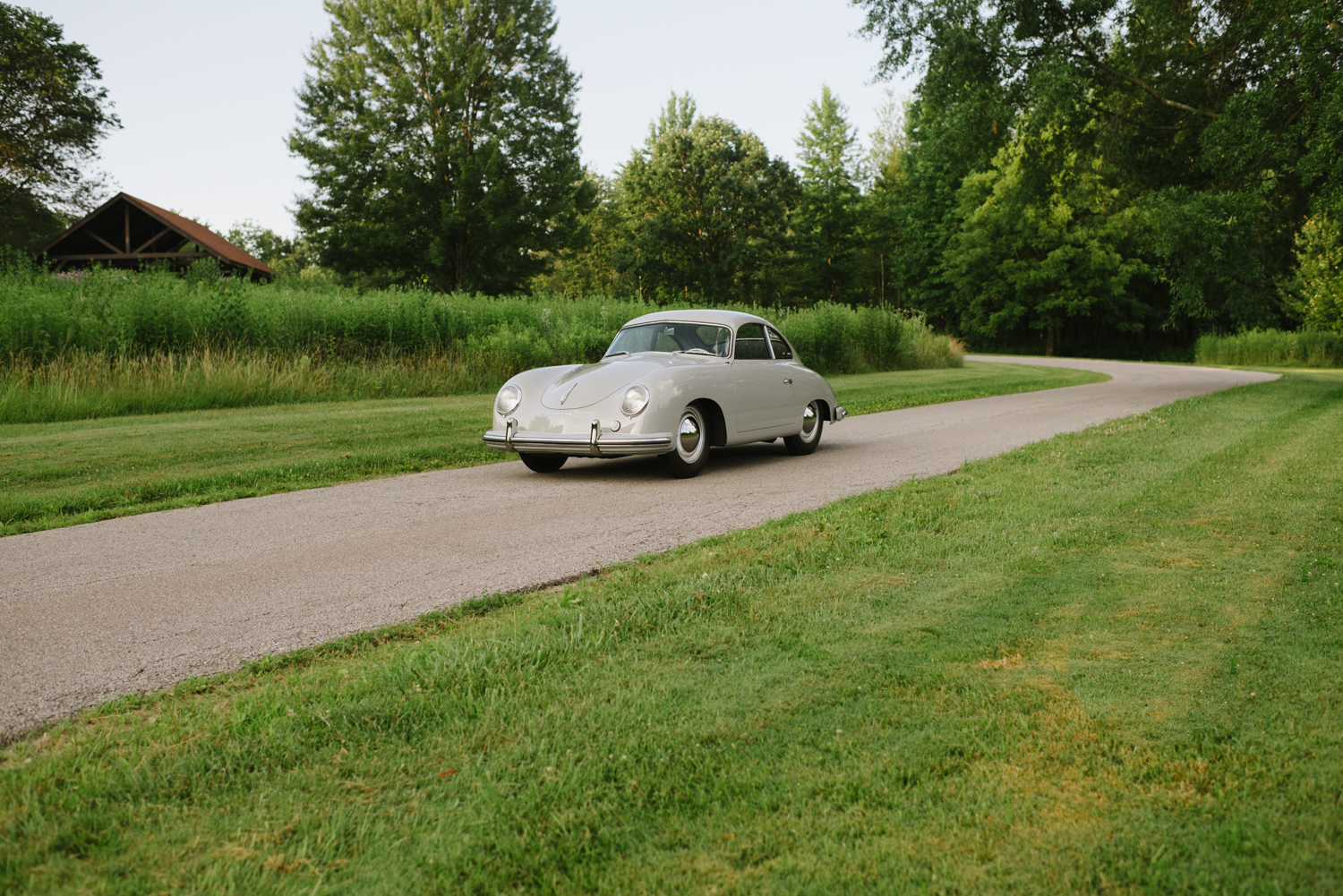 Fashion Gray with navy blue vinyl, Serial No. 11569 Engine No. 30453, all original body panels, Certificate of Authenticity, matching numbers original engine, concours restoration in original colors, early type 527 comp engine with Hirth crankshaft, Werks Reunion class winner Amelia Island 2019, Zuffenhausen award 2018 Porsche Parade 295/300 points
Find out more on copleymotorcars.com