Copley Motorcars was established by Stu Carpenter in 1995. Working for other luxury and sportscar dealers in Boston since 1986, Stu has gained a longterm-experience in offering exceptional products at a fair price making the acquisition of a classic and luxury car as easy and as enjoyable as possible.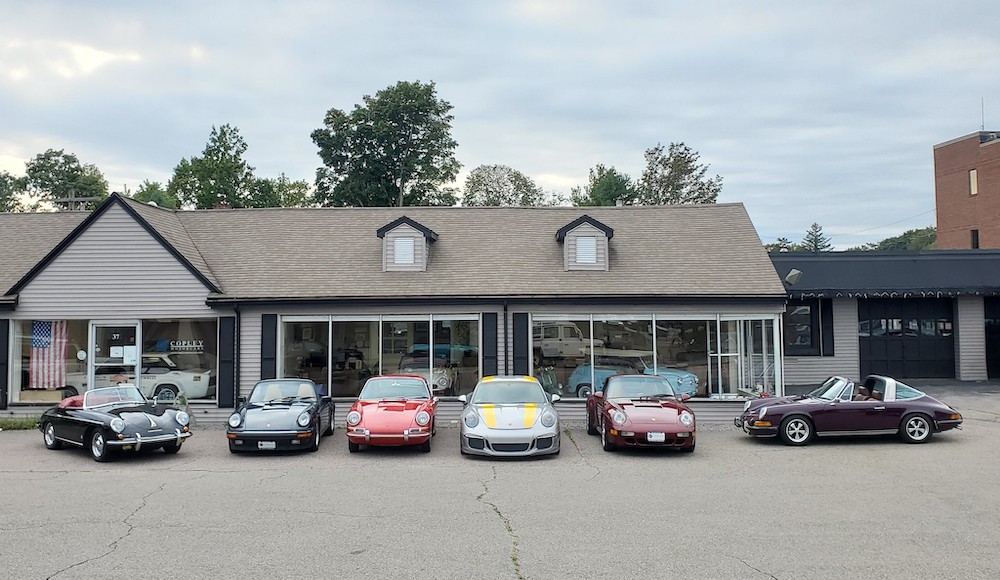 The team at Copley Motorcars has a particular affinity for vintage Mercedes Benz, Ferrari and Land Rover Defender but also other blue chips such as 289 Cobra, BMW Z8 and Porsche 959. Since the market for these cars is a worldwide one, Copley Motorcars ships worldwide and can easily assist with the logistical arrangements.
December 2019 marked Copley's 24th year of buying and selling sports and classics. Their showroom is located in the center of Needham, about 15 miles west of the City of Boston. Copley has an interesting, some would say eclectic, mix of classic cars always on offer and find something to love about each and every one. And because Copley Motorcars is a smallish "boutique" type dealer, their classic cars don't necessarily run out the door. A new arrival could be there for a day, a week or even six months. That said, all of their classics are different one to the next and are being looked at throughout the USA and the world. If you see a car you like and want to buy it, please contact copleycars@gmail.com. If you see a car and want to think about it, terrific too. But please, please, please assume that someone else is looking at the very same classic you are interested in so, if it gets sold, they do their very best to find another for you.
Meet Stu
"I'm Stu Carpenter and I established Copley Motorcars in 1995. I had been working for other luxury and sportscar dealers in Boston since 1986 and had become disenchanted with how these dealerships were being operated. The sales games were the rule of the day… back and forth to the manager to get a deal done, grind out the last penny from the customer, pressure-pressure-pressure and no goodwill after delivery. In short, every situation was a negotiation with the dealer. I couldn't and wouldn't do business in that manner.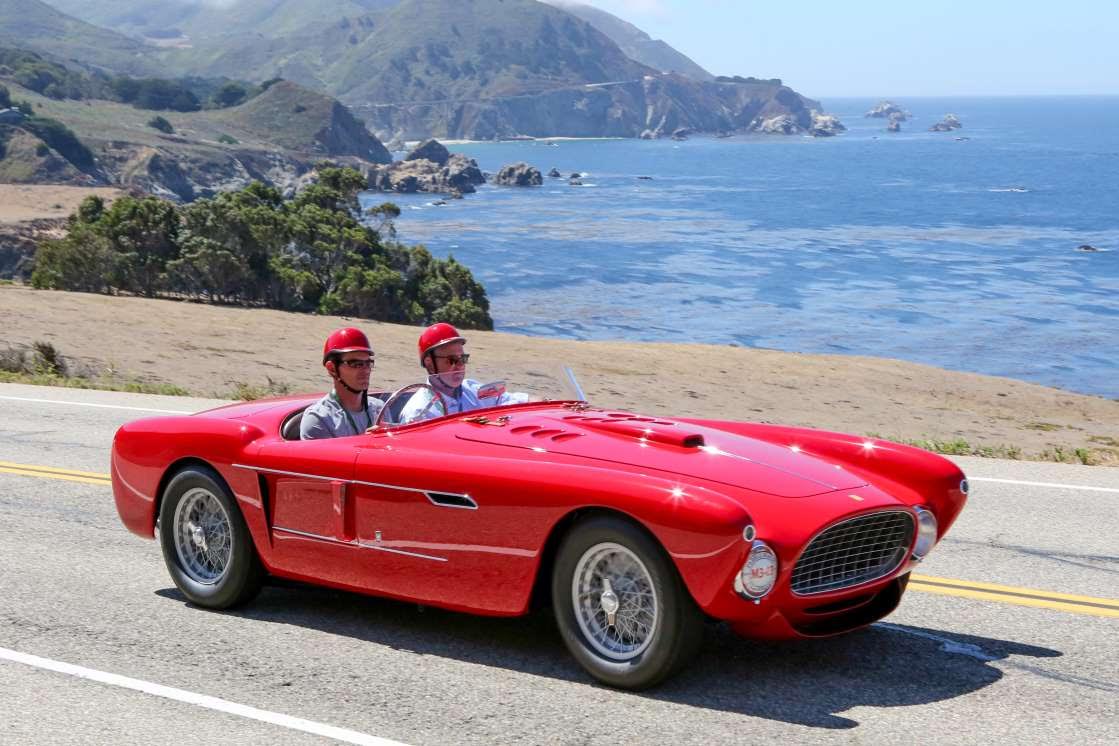 As the owner and operator of Copley Motorcars, my approach to what is usually a difficult process for both dealer and customer is simple: offer an exceptional product, price it correctly, and make the transaction as easy and enjoyable as possible. As I quite often say, "It's not hard to be nice to the customer." Since you are dealing with a small company whose principal – me – is involved day-to-day, if a deal can get done, it will get done… in just a few minutes time, in a peaceful and relaxed environment. As the owner, I am the sales department, the leasing department and, the complaint department. Because I wear all the hats, you are assured that things will get done to your satisfaction. In short, these are cool cars that no one needs so, let's have some fun too!"
Meet Adam
"I'm Adam Check and I have an unwavering passion for Land Rovers. This began during my childhood with a succession of Range Rovers and Discoverys in our family and grew as I was exposed to the different Series and Defender models via the regional Land Rover enthusiasts' club during the late 90's. My peers had posters of athletes on their bedroom walls; mine were adorned with NAS Defender 90s .
This passion developed into a career and I've enjoyed multiple positions with Land Rover dealerships, including as a professional mechanic and leading salesperson. Most recently, I've been with a series of successful software companies in the Boston area but have made a return to my roots, doing what I love.
My own Land Rover stable includes a '72 Series III and '94 Discovery 5-speed, both of which are daily-driven to Copley Motorcars from my home in rural Bolton that I share with my wife Rebecca, our daughter Morgan, and two dogs. You can find us at various Land Rover events and rallies across the northeast."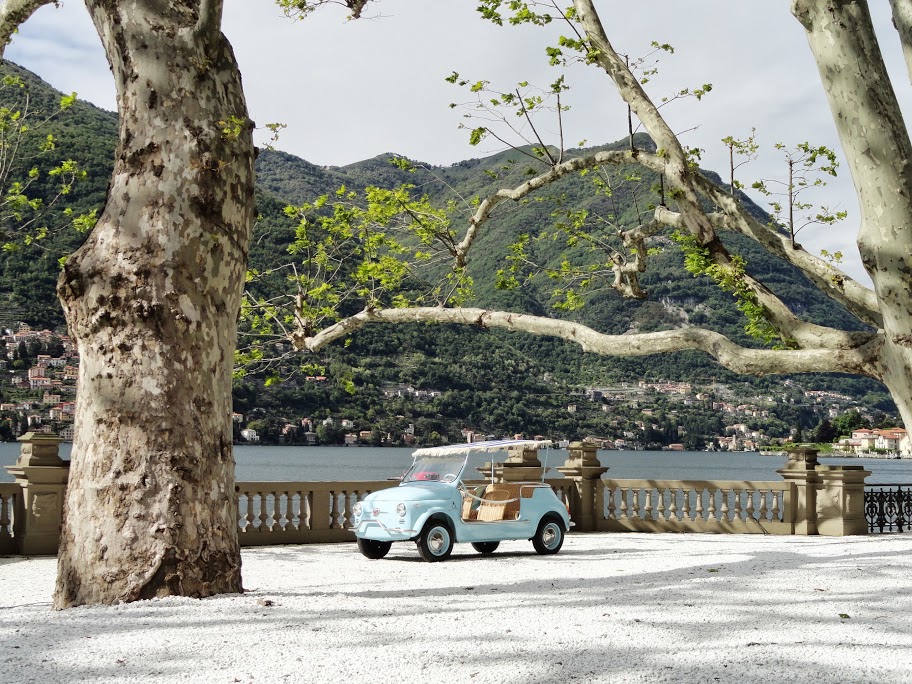 ---
Copley West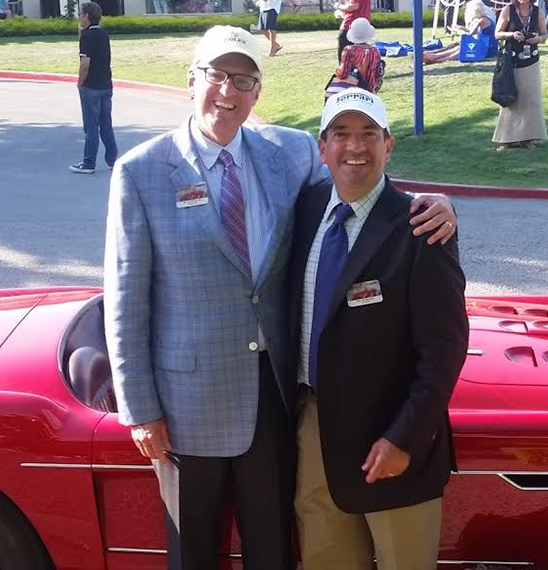 Classic, Vintage, & Sports Collector Car Dealership located in Newport Beach, CA
CopleyWest was born in 2019 when co-owners Stu and Pat had a great dinner with their wives. Friends for over 25 years, we share the same ethos in business and in life and strive for perfection and simplicity. We aim to have fun and make sure our customers have fun in the process. Repeat business is the foundation of our business.
Pat has been in the automobile business for over 35 years (most recently, two decades with Ferrari) and has far-ranging tastes in all things wheeled, from Buicks, Ferraris, Rovers, Bugattis, Fire-trucks, Mokes, Citroens, hotrods, muscle cars, anything pre-war and more, staying focused remains a challenge. We will build on what Stu has created with Copley Motorcars over the past 25 years in Boston and make sure the customer remains our #1 priority.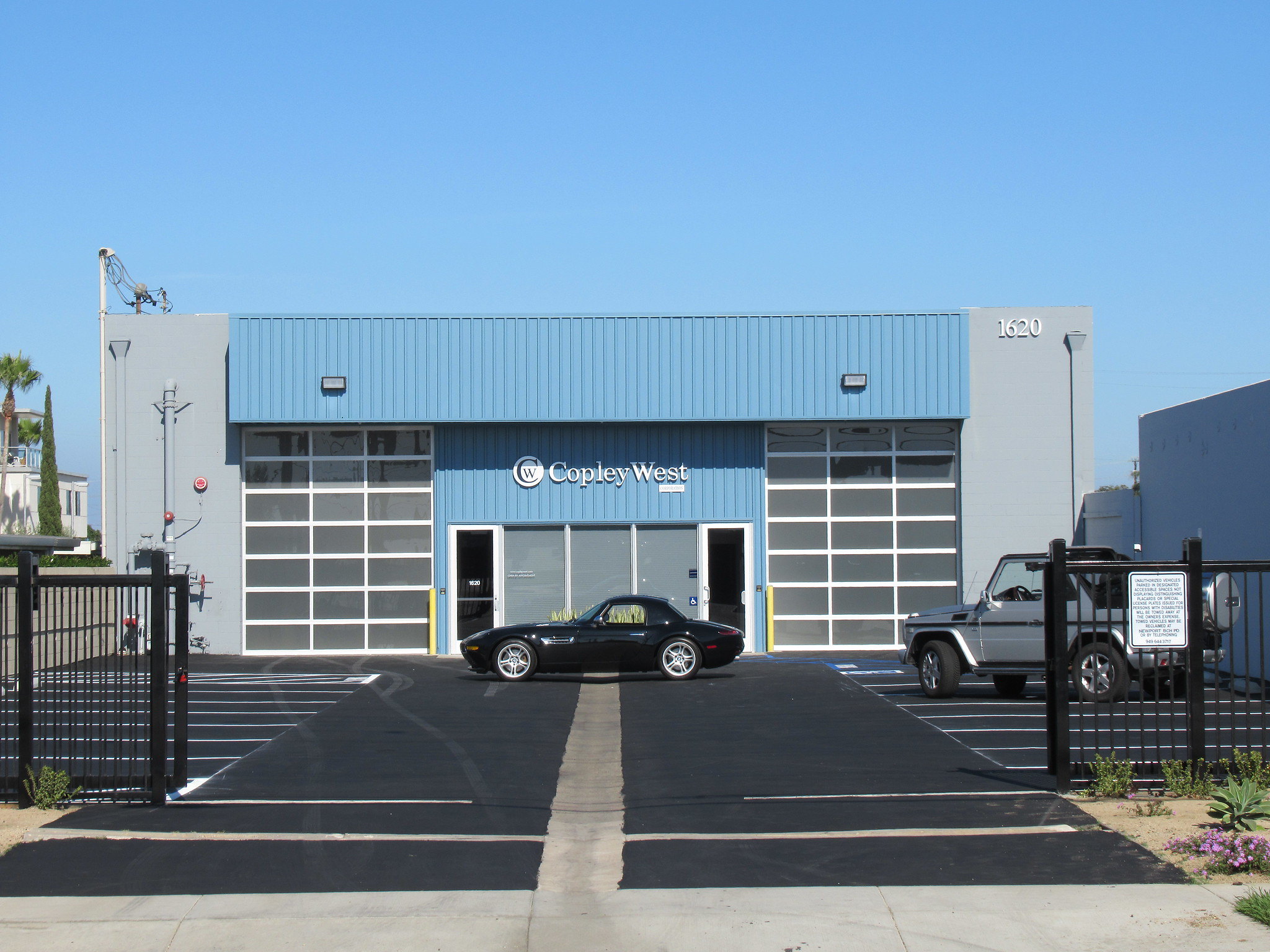 ---
Showroom Highlights
SHOWROOM HOURS BY APPOINTMENT MONDAY THRU FRIDAY 9 – 5
2023 is their 28th year of buying and selling sports and classics. And now they are on both coasts of the continental USA with the opening of their CopleyWest showroom in Newport Beach, California.
Find out more about Copley's showroom
---
1981 Audi Quattro rallye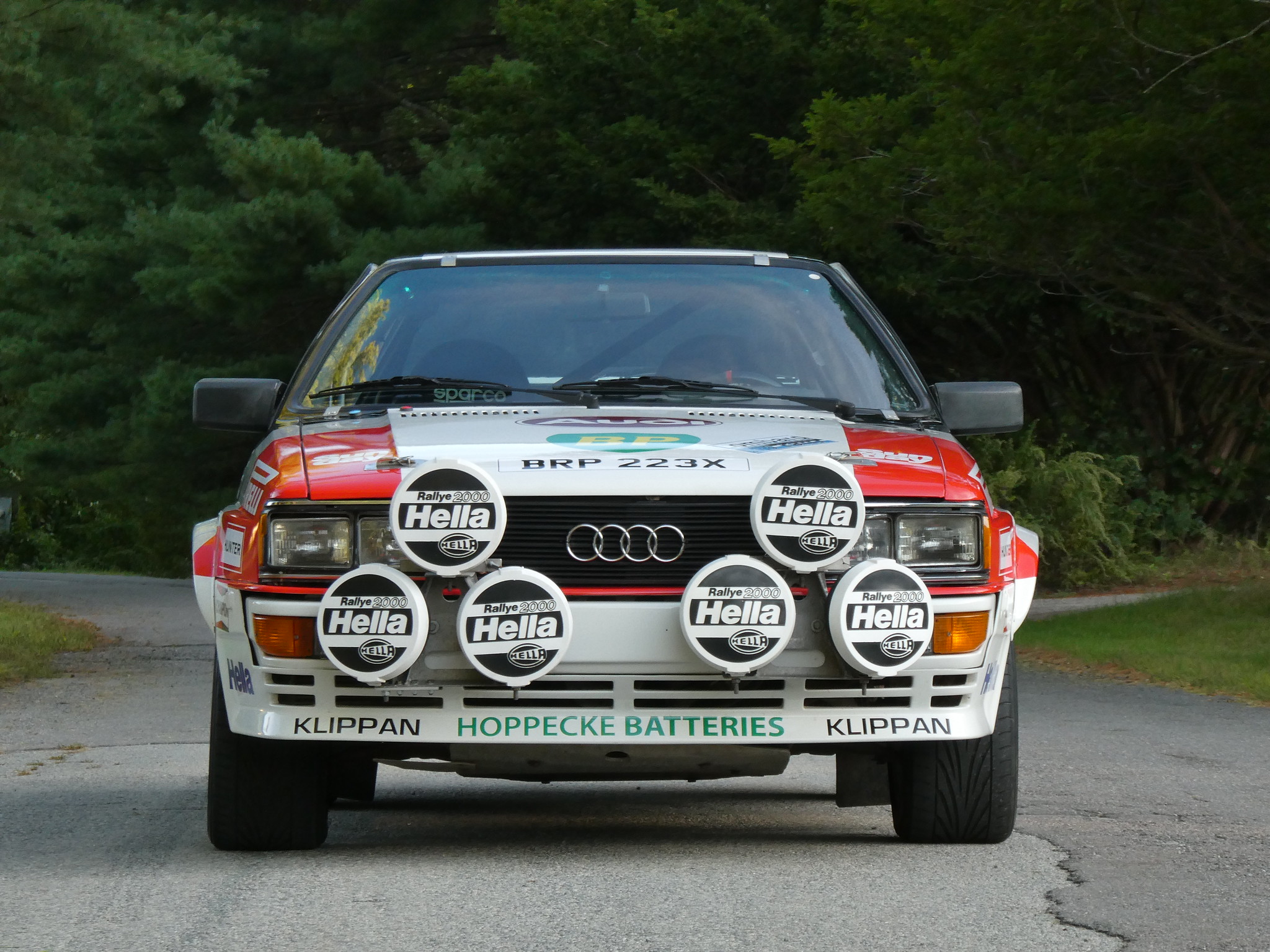 This Quattro, BRP 223X, was first UK registered in September 1981 and was used as an official press and demonstrator car by VAG before being assigned to David Sutton Motorsport's official Audi Rally Team in 1982.
During its life as a press car, 'BRP 223X' was featured in VAG publicity materials and other publications (on file), including an extensive article in the April 1982 edition of CAR magazine, where the car was used to follow the 1982 Monte Carlo Rally. A photograph album on file documents this trip showing the car in Alpes-Maritimes and Monte Carlo, including an action shot of Michèle Mouton in the Works Quattro overtaking 'BRP 223X' between Monte Carlo Rally stages… . Find out more
2002 BMW Z8 roadster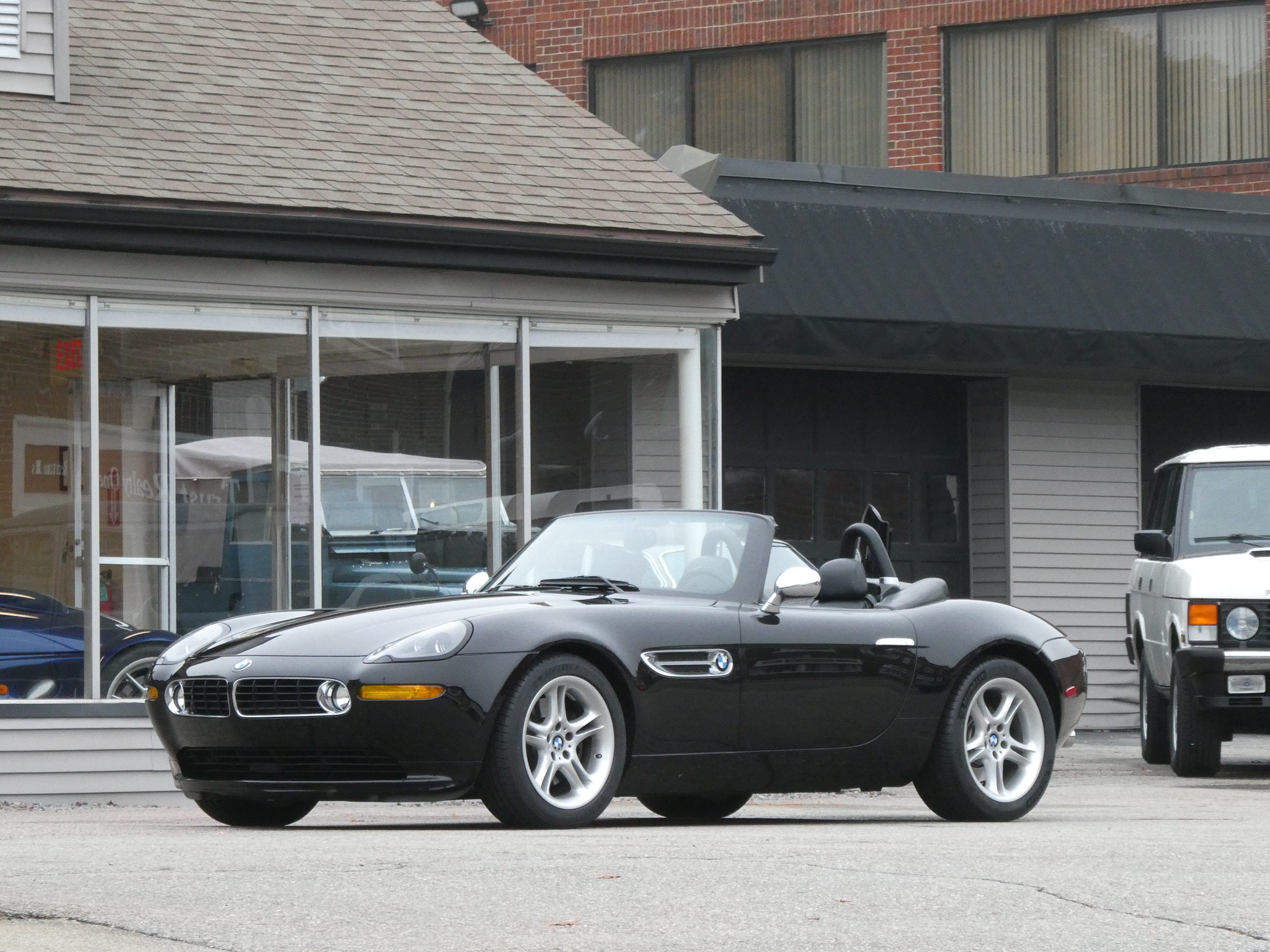 2002 BMW Z8 E52 roadster, Serial Number WBAEJ134X2AH61610, Schwarz Black with all black interior, black power convertible top, factory removable hard top, 400hp 5.0 litre normally aspirated V8 engine by BMW Motorsport derived from the M5 4 door sibling, 6 speed manual gearbox, lightweight aluminum chassis and body panels, penned as an homage to the BMW 507 by Chris Bangle and Henrik Fisker, Z8 signature center located instrument cluster, electric and heated seats, electric convertible top.
Outfitted with suspension performance package, original coffee table production book, original owner's manuals and leather wallet, original maintenance booklet, reproduction window sticker, spare keys, hard top stand, hard top cover, Z8 car cover, first aid kit, cup holder, and of course the original BMW Motorola StaTac phone, fully serviced including new Michelin Pilot Sports, impeccable condition throughout… . Find out more
1962 Jaguar Series I "flat floor" 3.8 E-type roadster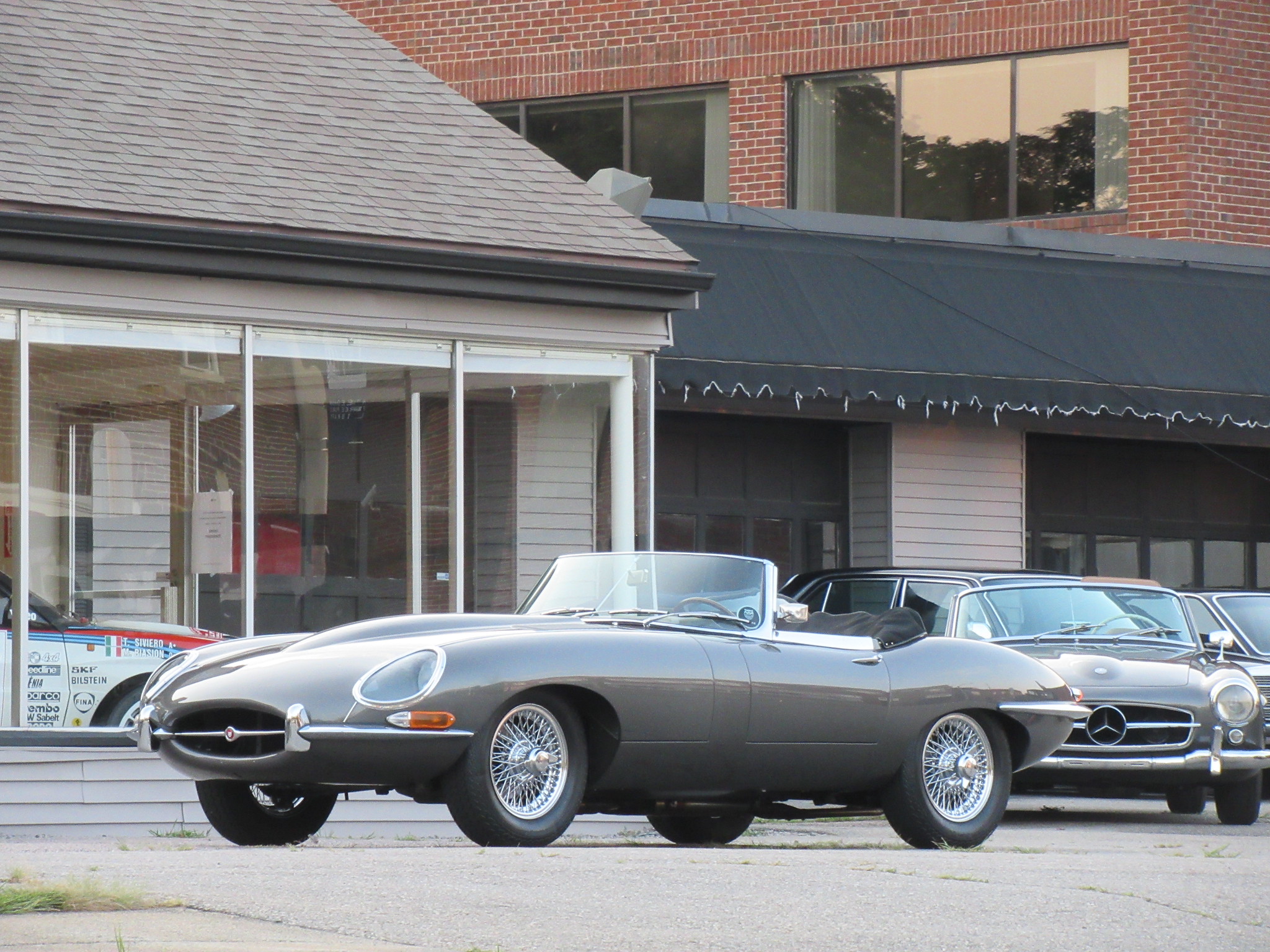 1962 Jaguar Series I "flat floor" 3.8 E-type open two seat roadster, S/N 876601, Opalescent Silver Grey with red leather, black convertible top, 3.8 litre in-line 6 cylinder engine with triple SU carburetors, 4 speed gearbox, disc brakes at all 4 corners, outfitted from new with the very cool factory early Series I specs of covered headlights, competition style seats and, aluminum dash and console with push button start and toggle switches, marque specialist restored, matching numbers and spectacular throughout. Find out more
1950 Ferrari 125 C Formula Libre monoposto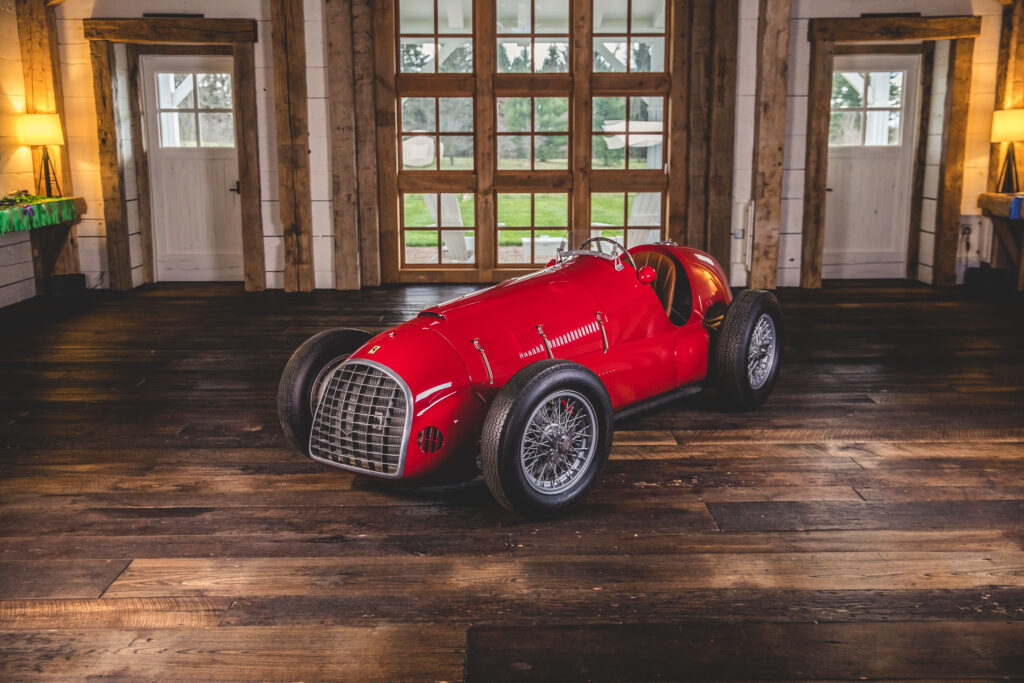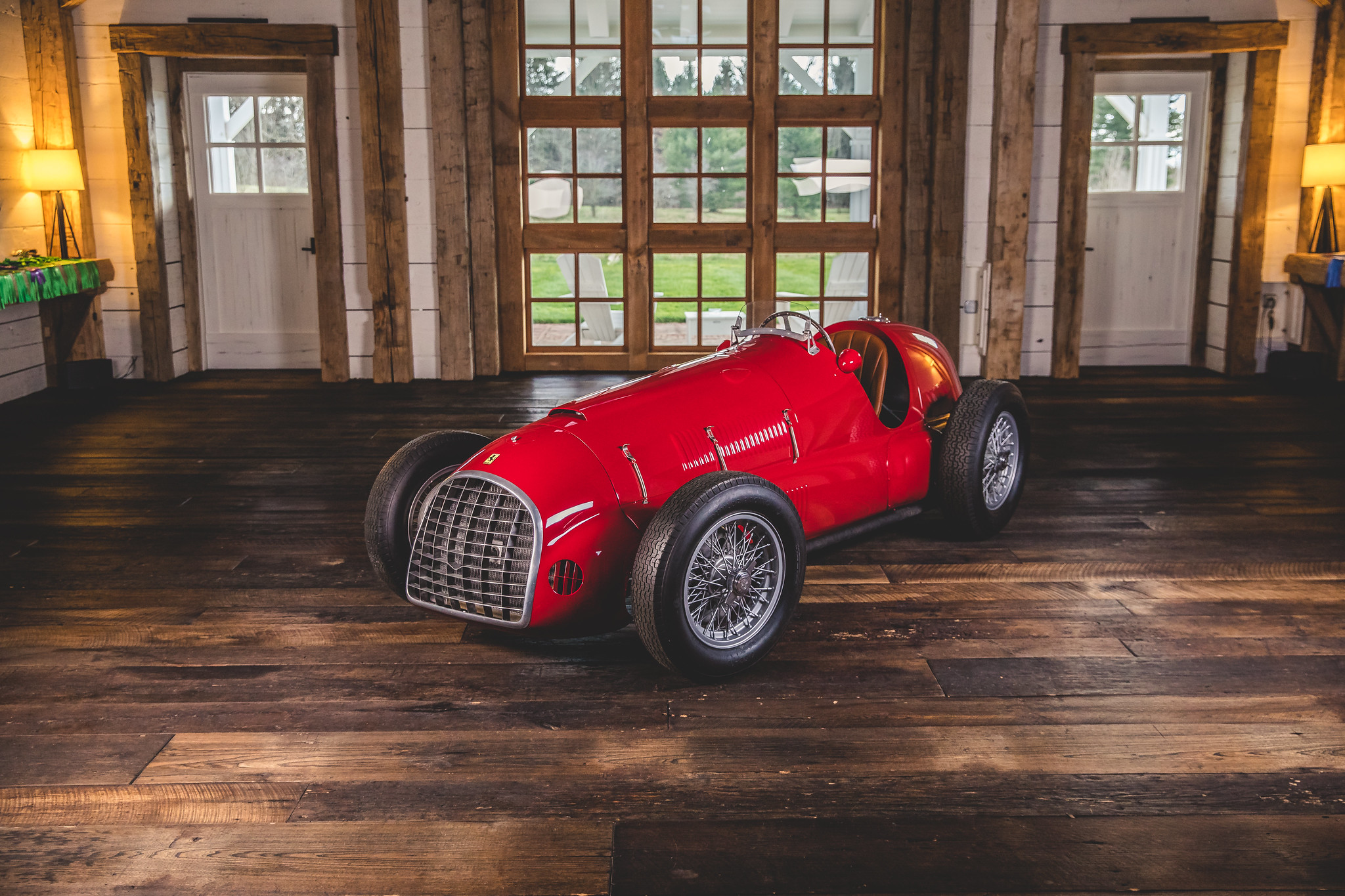 This single seat racing Ferrari was sold new in the summer of 1950 to Francisco "Chico" Landi, a native of Sao Paulo, and the very first Brazilian to compete in a Formula One Grand Prix race, the 1951 Italian Grand Prix. With the wonderful assistance of noted Swiss Ferrari historian, Marcel Massini, we learn that the 125 C was shipped out of Italy on the S.S. Sestriere arriving in Rio de Janiero in time for "Chico" to race Nr. 106 at the Quinta da Boa Vista Formula Libre and take 1st place in its inaugural outing.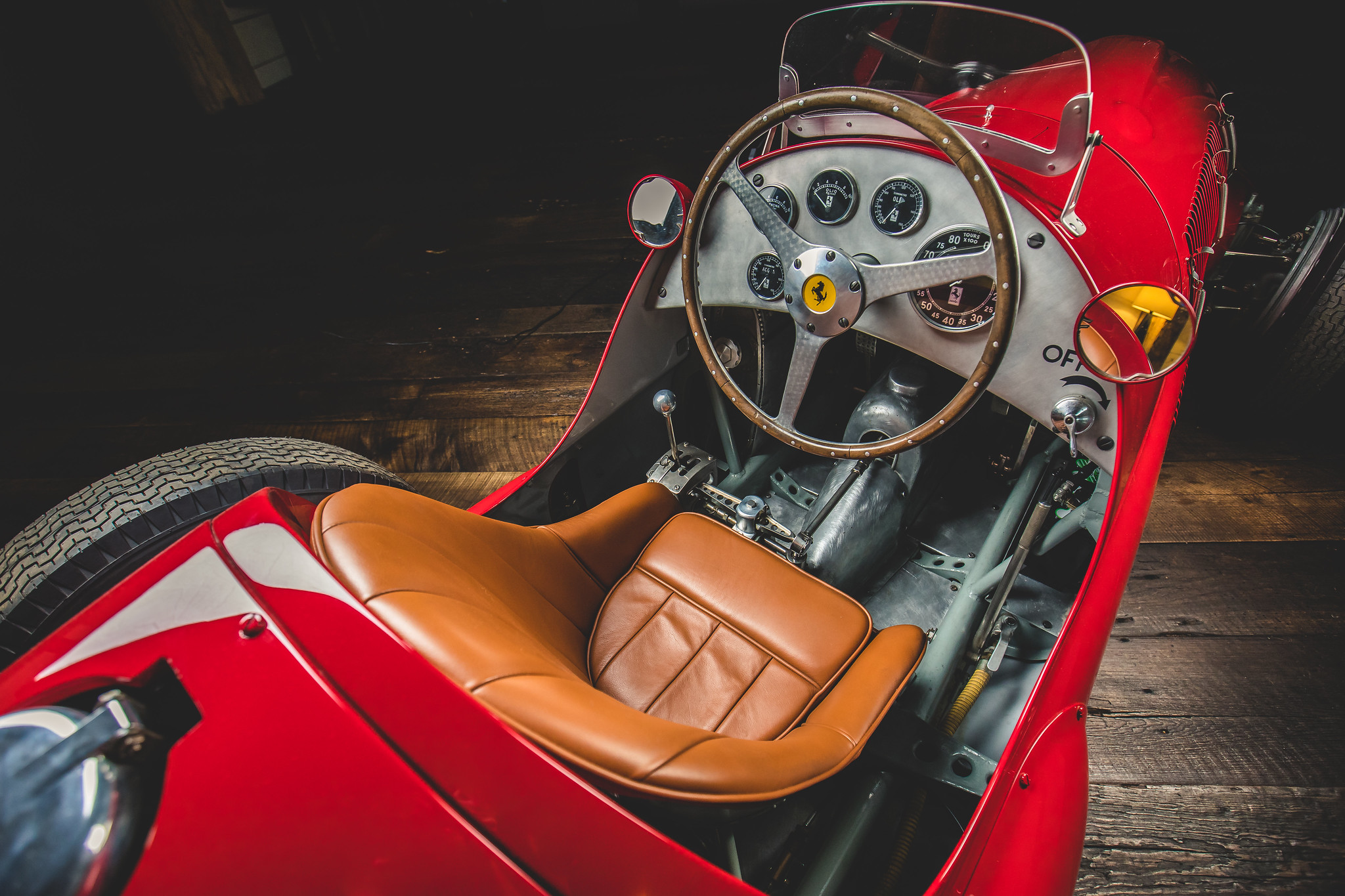 Chico and Nr. 106 would go on to race throughout Brazil more than a dozen times over the next year and finish 1st no less than a remarkable seven times!  Chico would also compete as a privateer in Formula One in a Ferrari 375.  The very last race recorded for our Nr. 106 is in December 1952 in Rio where Henrique Cassisni would pilot the 125 C to yet another 1st place finish. Find out more
1970 Mercedes Benz 280SE 3.5 coupe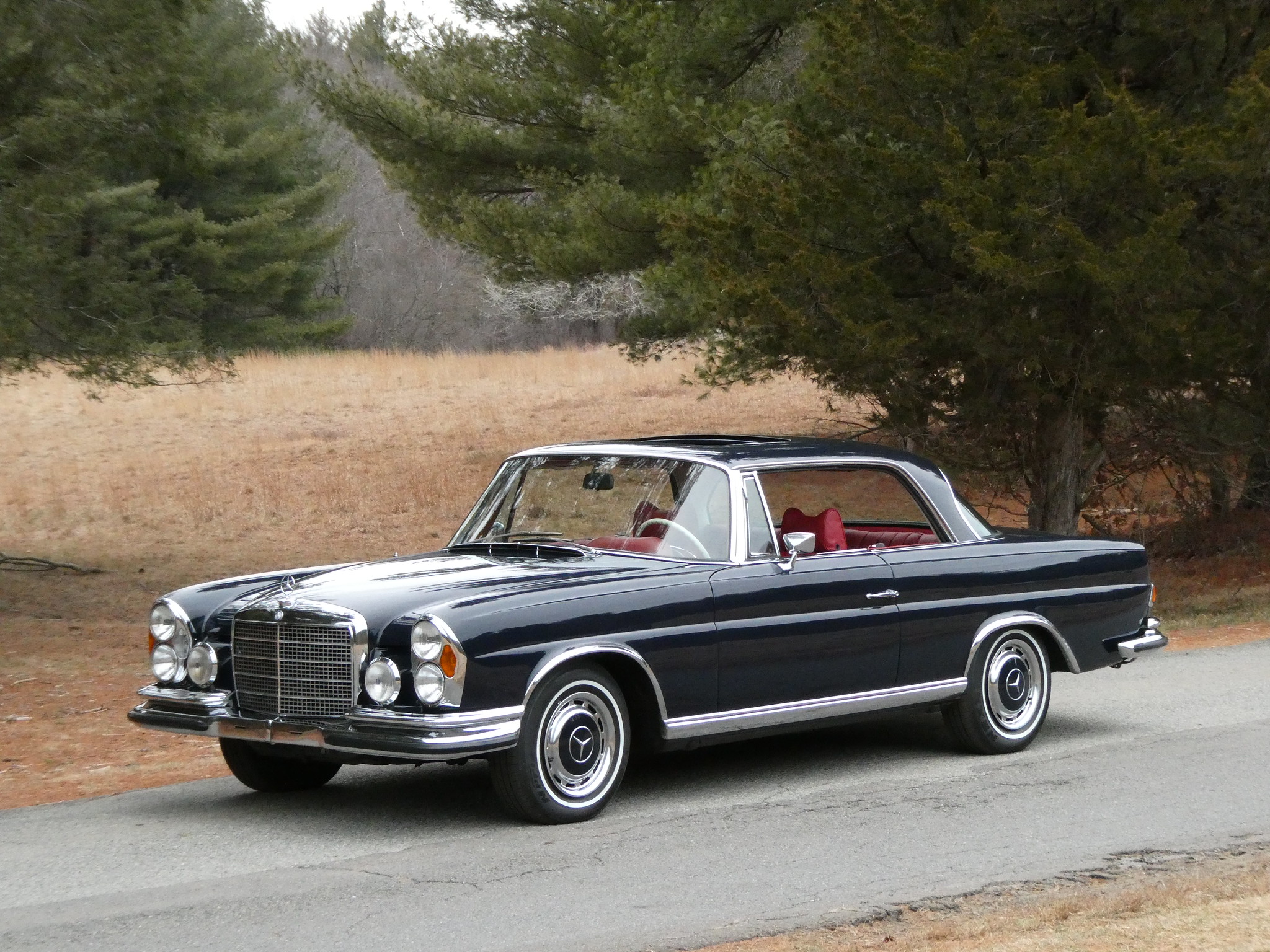 1970 Mercedes Benz 280SE 3.5 coupe, 904 Midnight Blue with red leather, red rugs, ivory steering wheel, 200hp 3.5 litre V8 engine, floor shift 4 speed automatic transmission, disc brakes, factory power sunroof, power windows, Becker Grand Prix stereo, 5 place seating, fitted with our beloved tri-color Coco Mats, specialist refurbished in original colors some years ago in Germany including new paint.
Interior and wood refinishment, fresh out of a major servicing at Mercedes specialist Ken and Darin McCay's Boston Sportscar, a beautifully presented W111 chassis coupe, and one of just 100 or so 280SE 3.5 coupes outfitted from new with both floor shift and power sunroof. Find out more
Find out more on copleymotorcars.com