During this year's Goodwood Members Meeting I had the chance for an interview with Charles, The Duke of Richmond and Gordon, who revived the Goodwood Motoring events and tradition in 1993 with the Festival of Speed and five years later reopened the circuit for the historic Revival Meeting. These events have proved an unreserved success.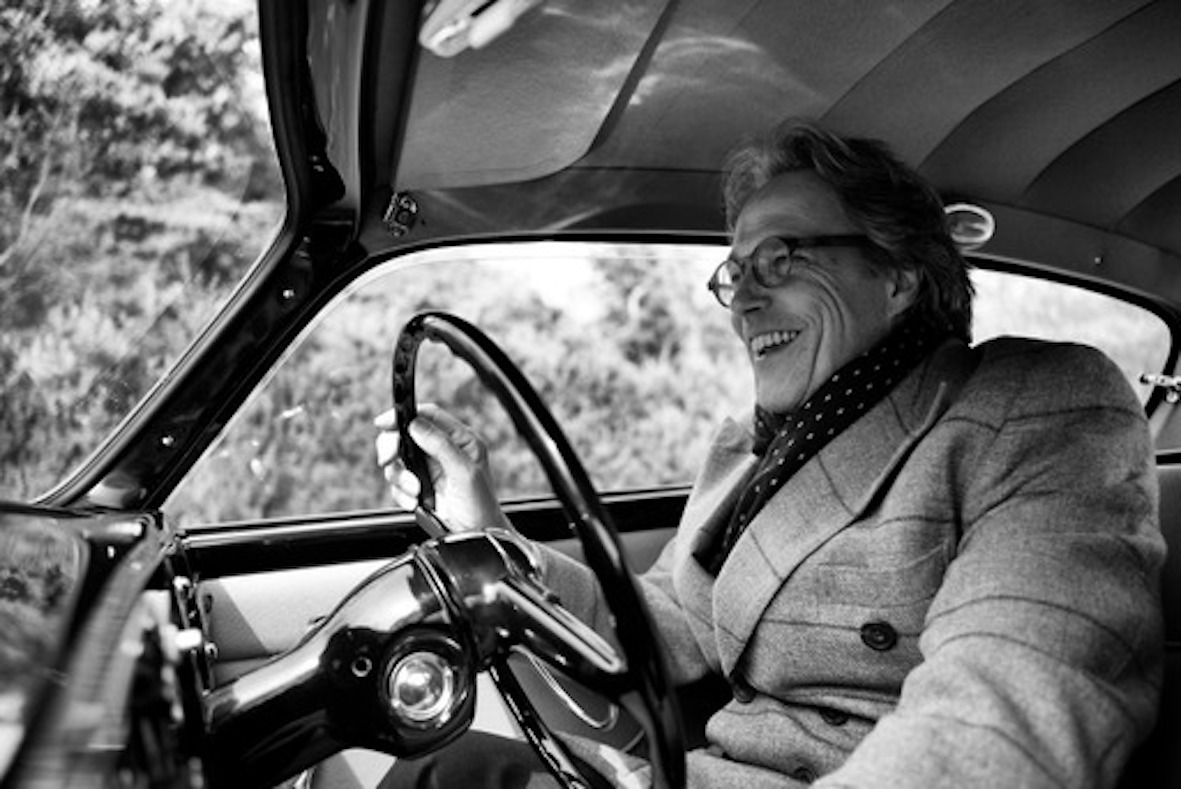 The Duke is regarded as one of the most influential people in classic cars and historic racing
KH: Your grandfather had been designing bodies for AC, Lancia and his own aeroplane. Your father has a theological background and revived Goodwood as a family home. So what were the main influences and experiences you had with regards to a modern way of preserving the Goodwood tradition?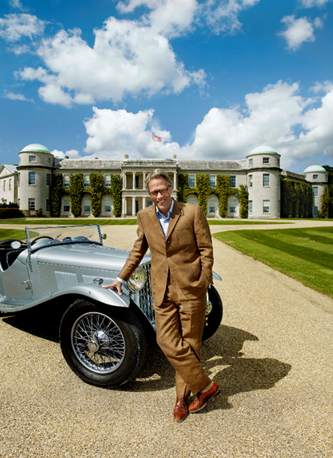 The Duke: The formative influences and experiences for sure would be my father. With the postwar generation very few families were living in houses like Goodwood, had parties on special occasions and otherwise were in London. The world has so dramatically changed since then, that this lifestyle seemed to be dead and was not considered as part of the modern world anymore. A lot of families, who were perfectly wealthy enough to run big houses, decided to sell these houses. A bigger number got knocked down in the 50's and 60's. I remember my father coming home one night after he saw The National Trust and considered giving them the house. In 1967 the whole place was just a cost centre and postwar there was no money either. My grandfather lived a quiet life and they and the generation before never really thought about preserving. My father then was a forerunner in how to lead this in an economic way. We had no outside resources, the Scottish estates were all gone. That was a disappointment that my grandfather let this go, but in former times when you needed money you sold something. We were lucky that Goodwood remained completely intact and my father was an accountant and well trained, so that was a good step into the future. In creating the organization and preparing things he already had a good focus. For me he started that process in a good way and that was a huge advantage for me. I was lucky to have not just buildings we had to preserve, but land and the family enthusiasm and compassion for sports.
So I was taking these passion points and made them relevant to a modern world. We wanted to be modern, exciting and different and giving people great experiences and enabling them. A big challenge was getting permissions for the racecourse and the fact authorities didn't let us, was preventing us from doing things. First we were focusing on the house and creating the Festival of Speed in 1993 and we learned so much for the next steps. Of course, the Members' Meeting is different, because we really want to give something back to more than 20,000 members.
KH: The Revival and Members' Meeting is an excellent case of sustainability – all cars have been recycled and reused over decades – they are more sustainable than modern cars. How can this message be reinforced on a larger, maybe worldwide scale?
The Duke: When we started the Revival it was all about a magical step back in time. So we were talking about having a wonderful time, relive what motorsport used to be. It was amazing an experience in the first years, that nobody wanted to leave to go back into the real world. Last year we started to shift that, towards 'Revive and Thrive'.  We saw that we can reflect more on that lifestyle. These cars don't owe us anything. They are reusable, they are always repaired and the fact that their values went up is irrelevant. When you put this into a message for vintage or living a vintage lifestyle, it becomes a much more powerful message. We are really focused on this 'Revive and Thrive' messaging. Built to last is the message on repairs, keep the best things and use them, second-hand. Everybody coming in old cars, old clothes, recycled and reused materials. We want nothing new. It has to be either second-hand or vintage, built to last.
There is a black American jazz musician called Dandy Wellington – who's motto is "Vintage Style NOT Vintage Values." It's so similar to what Revival is all about, that we got in touch and asked if we could use it. 'Revive and Thrive' is such a powerful message. And the whole vintage approach is so powerful. The cars are just half of that.
KH: You had been a photographer as Charles March before taking over the responsibility for the estate. Can you talk about special, unforgettable moments and pictures you remember in nearly 3 decades of historic motoring at Goodwood?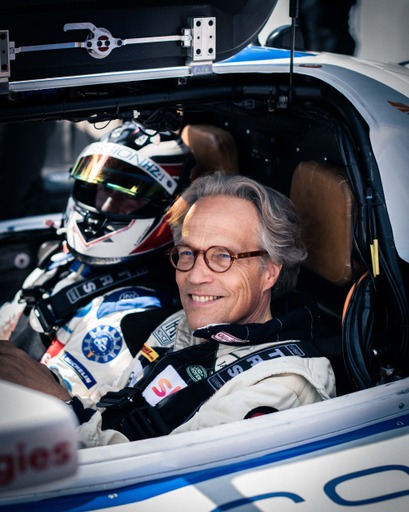 The Duke: Well, the first year was a big memory. The vintage racing motorcyclist Chas Guy died on the first morning of the first Goodwood Festival of Speed. Horrible. I said we have to be strong, we have to carry on, we should not give everything up, before it really starts. That weekend seemed to last like a year for me. We touched the hearts of the people. There was unbelievable passion.
And when I first heard the BRM engine screaming again after all these years.
The latest memory is that we had Mario (Andretti) here for the Festival of Speed last year. He fell in love with motor racing as a young Italian boy. When he saw a particular Ferrari running at Monza, he could not forget it. We had the car at the Festival of Speed last year. He had never been in the car and then it wouldn't work. They spent all night fixing it for him and the next day he was crying in the car when he drove it. That was such a great moment. We've had so many great years and memories.
KH: During the past two years of uncertainty Goodwood tried to maintain its spirit and uniqueness in a more digital approach – what was your personal experience during the pandemic?
The Duke: The digital approach was very positive for us. We invested a lot in it. So luckily we had built a strong digital platform. During the pandemic we had no income or revenue from our events. That was very worrying. The things that were really encouraging were that many sponsors and private friends were unbelievably generous. We felt an incredible dedication. Having that support was brilliant.
With digital we had something to focus on during the pandemic and we didn't loose money on it, so it was ok. All our partners were really supportive. Leave us in, spend the money on it. With turning points in life you learn a lot.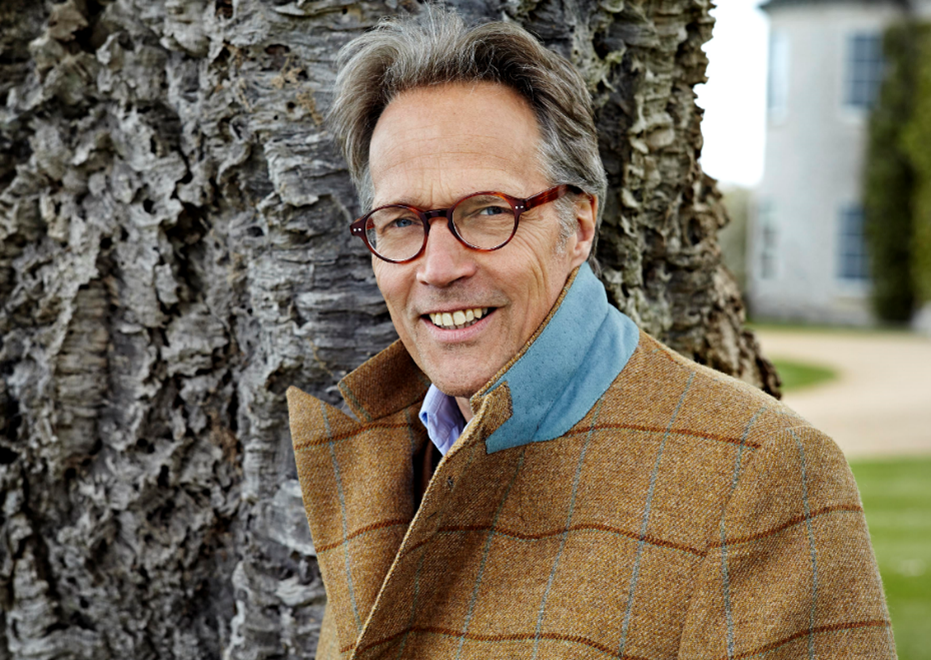 KH: How might Goodwood look like in 5-10 years with all the connectivity and mobility in the future? Are your sons Charles and William already contributing some ideas?
The Duke: Yes, my sons already have some good ideas. I hope we can do a few more events like the ones in Goodwood around the world, maybe taking the brand to other opportunities. We may become more of a media company in some future years, providing content, pictures or videos.
People will hopefully always have a smile on their face, when they see old cars. We might become more niche, but there will be always enough people to love old cars and motorcycles. Goodwood could be a capital for everyone, who loves cars, vintage style and things that are built to last. We could play a bigger role in this. It's an important time for everybody.
KH: Thank you very much for the great interview and spending your valuable time with us, Charles. All the best to you and your family and the whole team at Goodwood.