Teranka, on the magical island of Formentera, is an adults-only destination* that anchors you to the eternal rhythms of nature. Sitting between the canopy of green pines and the azure seas, it instils a feeling of calm wellbeing and belonging.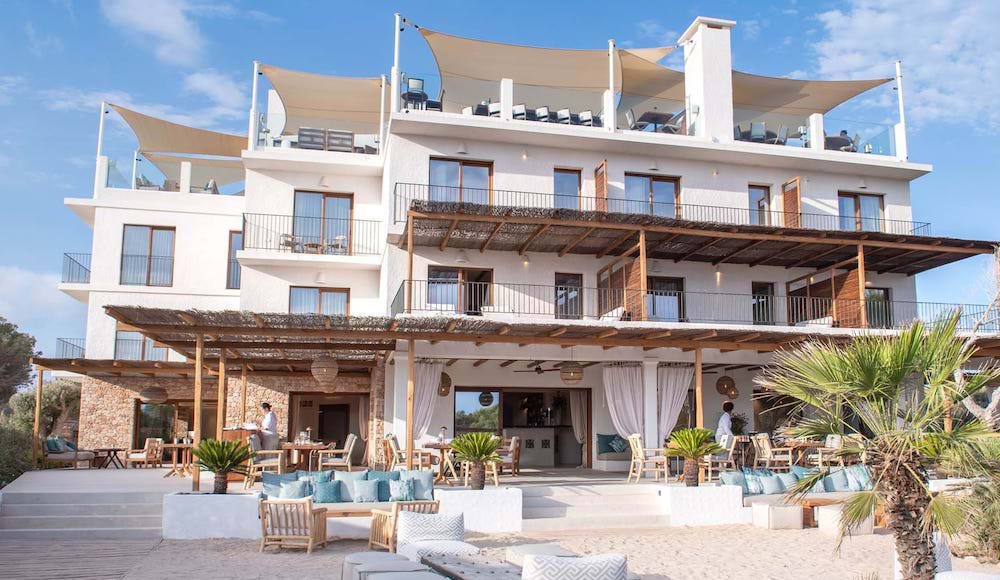 Teranka is a unique 35-room art hotel, set on a protected, beachside estate, with Nobu Formentera pop-up restaurant and bar, as well as Vert Mer restaurant, with menus created by Chef Emmanuel Renaut, who has 3 Michelin stars.
The Place To Be
Teranka, a name that blends French and Japanese to express the intense emotion of 'Terre d'Ancrage', a place to feel the pleasure of being in a safe harbour, where you can fully live and be enchanted by Formentera. At Teranka you have found your place.
From the moment you walk through the honey-coloured stone doorway, shaded by an ancient olive tree, and hear the splashing fountain, you are immersed in a richly authentic Formentera experience that embraces the island's laidback style and celebrates its protected, natural landscape.
With spectacular views of magical sunsets, the pine forests, the crystalline waters and inspirational art, every room is a light-flooded oasis of contemporary comfort, their restful hues capturing the essence of Formentera, embracing its emotions and its spirit.
Click here for further information
more information: teranka.com
---