Introducing the DBR22: Celebrating a decade of exclusivity and a lifetife of thrilling open-cockpit sportscars.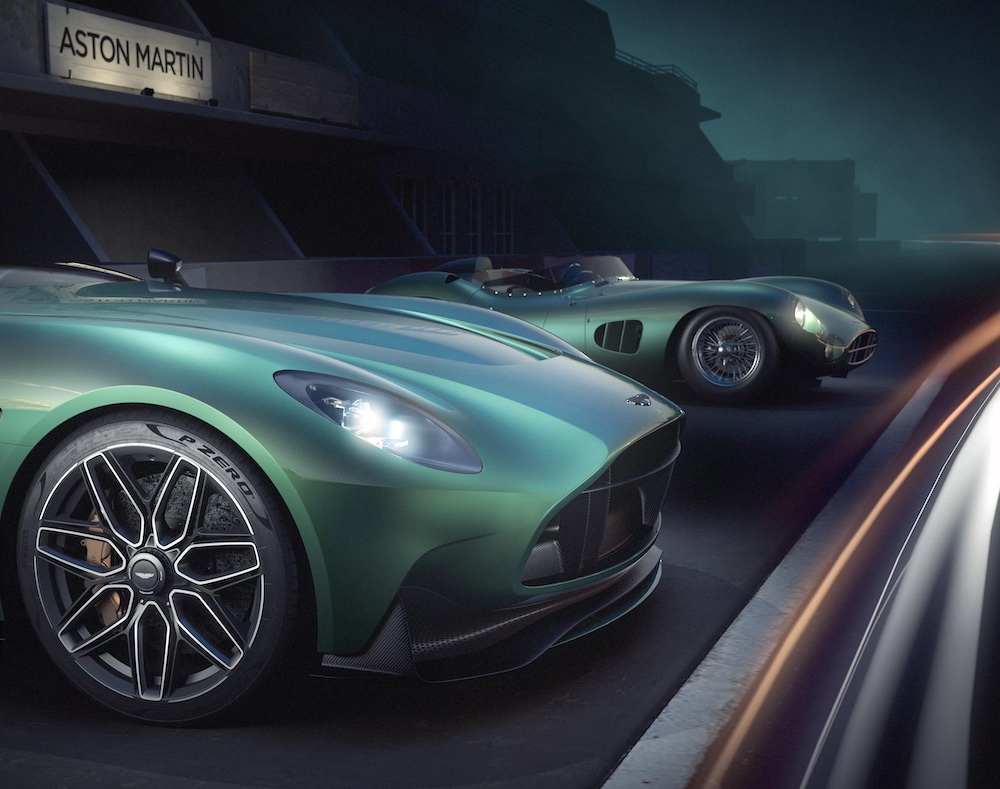 Aston Martin unveiled the spectacular DBR22: A V12-engined two-seater coach-built design concept, a true celebration of their extraordinary bloodline of open-cockpit sports racers.
The DBR22 design concept is the latest in a long line of exquisite projects, honed by the in-house bespoke division, Q by Aston Martin, which this year celebrates a decade of building the most exclusive cars for their most discerning customers. Iconic one-off commissions such as Aston Martin Victor, and low volume specials such as Vulcan – limited to 24 examples worldwide, and Vantage V600 – limited to just 14, are truly magnificent examples of these collaborations. It seemed only fitting, that the DBR22 design concept should also form the basis of a production reality example for an ultra-exclusive number of Q by Aston Martin customers.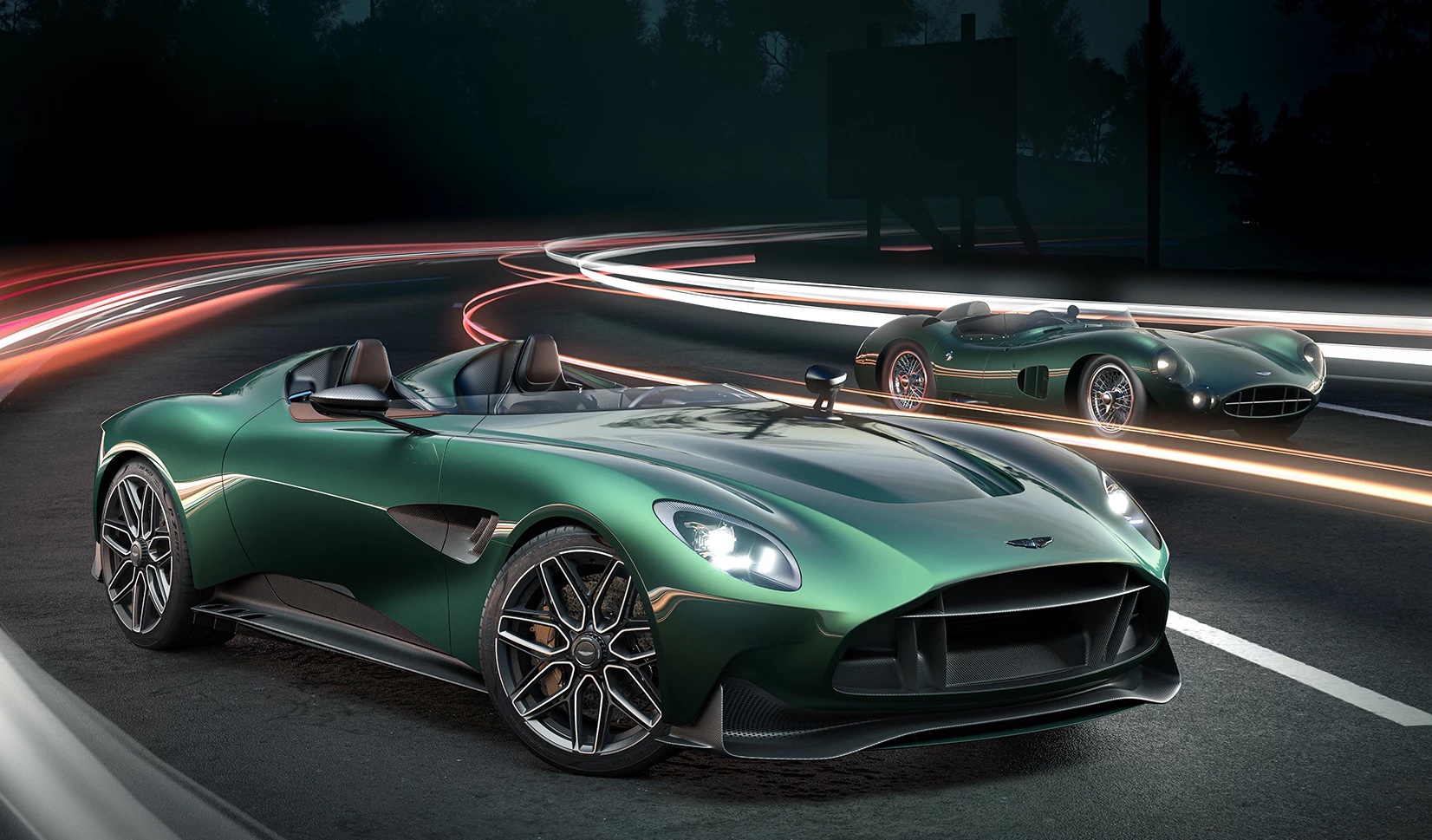 By combining the art of classic coachbuilding and merging it with incredibly advanced materials and cutting-edge manufacturing technologies, DBR22 is a work of art, the perfect blend of design purity, engineering adrenaline , heart-racing performance and true obsessive attention to detail. A perfect celebration of Q by Aston Martin and its limitless potential. If that isn't enough, DBR22 is underpinned by the fact that this is one of the rarest Aston Martins in their 109-year history.
The DBR22 design concept showcases a completely new body form. Its exceptional coach-built form is created from a limited number of body panels, to create scintillating sculpture and muscular presence. The result: an effortless blend of exceptional elegance and deliberate drama, with a selection of bespoke design features to compliment.
Bespoke at the extreme, the entirely new front grille incorporates a unique carbon fibre design in place of the usual veins seen on series production Aston Martins. This is a design inspiration taken directly from DBR1 and DB3S, giving a unique visual identity, bedded in our rich heritage but honed to create a truly contemporary design.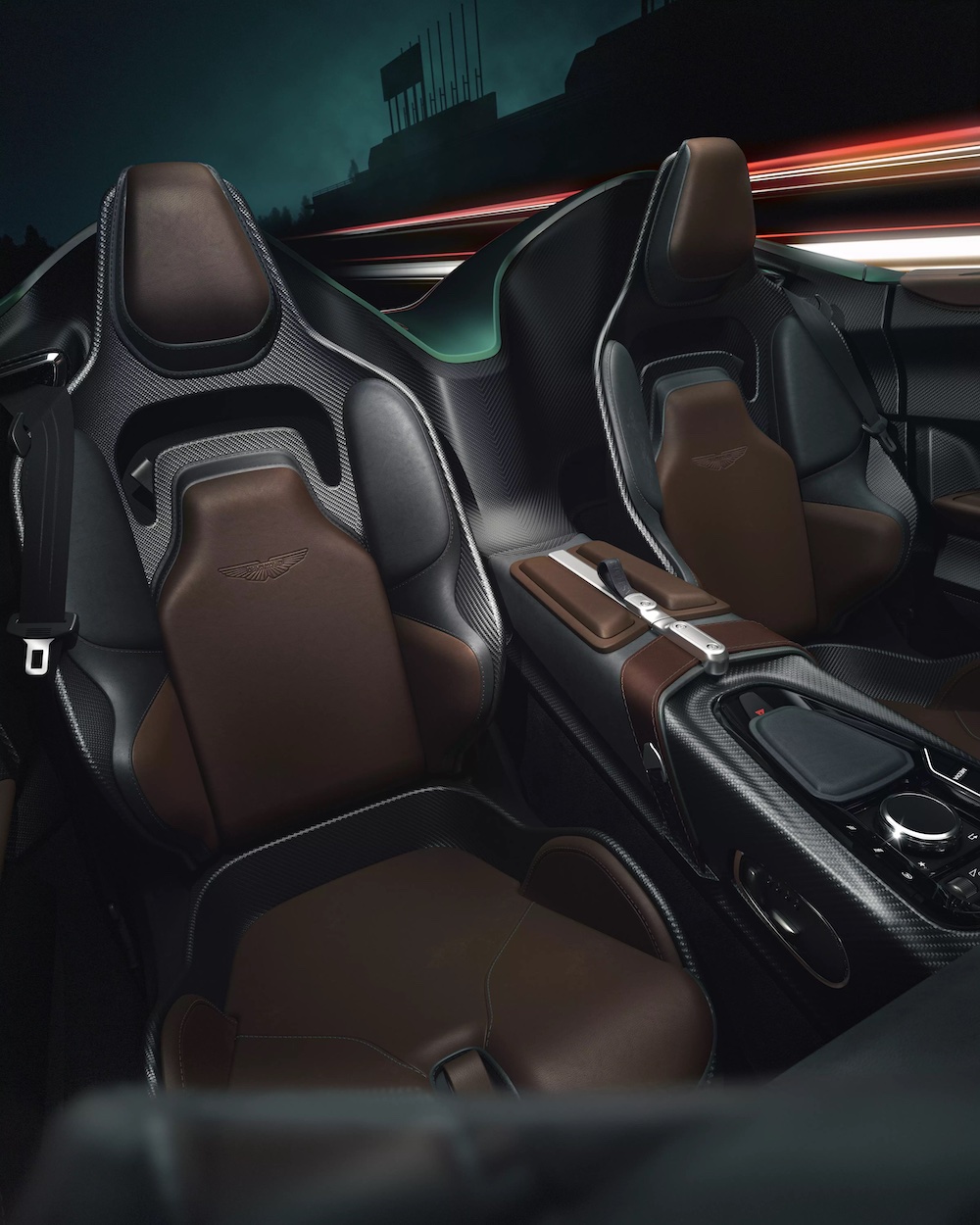 The cockpit continues the fusion of the classic and the contemporary, with unique components and an extensive use of both leather and exposed carbon fibre. An interior architecture defined by the all-new dashboard and sleek infotainment displays, delivers an exquisitely clean, driver focused environment, designed to maximise the visceral driver enjoyment of DBR22. Whilst it may take inspiration from their world-beating competition cars, DBR22 is anything but a bare-bones racer inside. Supple aromatic hides swathe the unique contemporary dashboard, the carbon fibre performance seats and extend over the tops of the doors to create an inviting hint of the interior.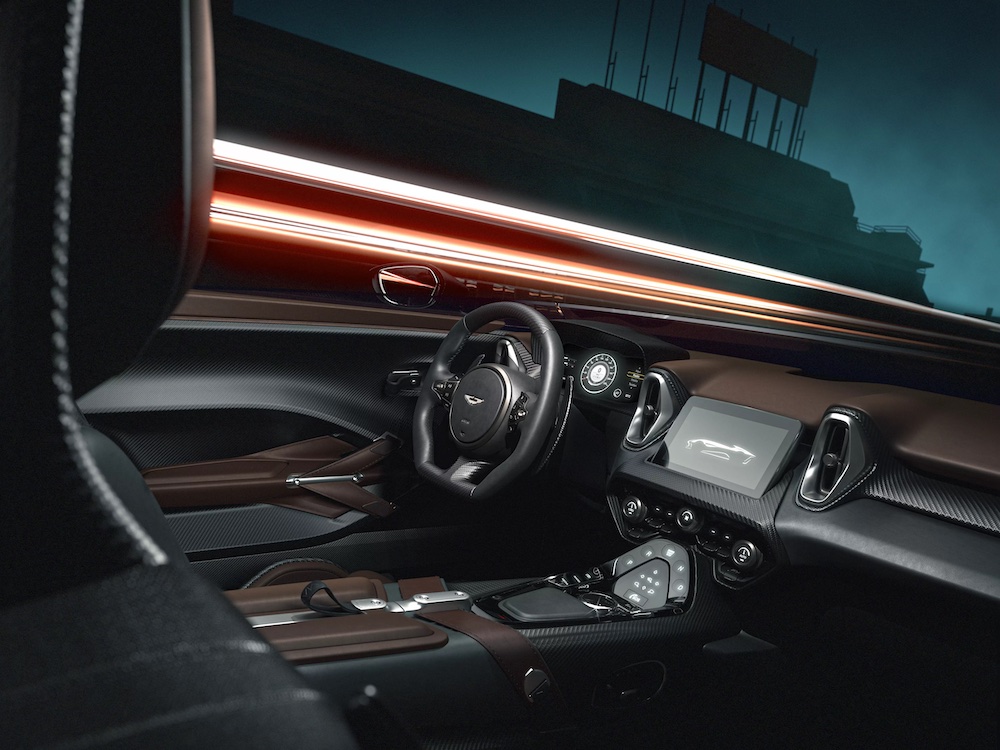 Rising from behind the seats are twin nacelles which sculpt the airflow behind the driver and passenger's heads. At the rear, DBR22 has an unmistakable horizontal light graphic courtesy of the slim, full-width light bar made specially for this concept. Beneath it sits a perforated panel designed to expertly exhale hot air from the tail. This strikingly sculptural piece is yet another in the line up of unique highlights of the DBR22 design. Together with the smoothly integrated diffuser and pair of vast exhaust tailpipes, DBR22 is unmissable in presence, perfectly capturing the raw emotion of the driving experience.
Dynamically DBR22 targets true driver connection, with a chassis honed to deliver precision, agility and tactility in equal measure. With an immensely potent 5.2-litre V12 Twin-Turbo powertrain the DBR22 matches its extraordinary looks with truly breath-taking performance; peak outputs of 715PS and 753Nm providing sufficient propulsion to accelerate the DBR22 from a standstill to 60mph in just 3.4sec and on to a top speed of 198mph/319kmh. With nothing but the slipstream between the driver and this epic engine's unforgettable twelve-cylinder howl, DBR22 promises to be an intense sensory symphony.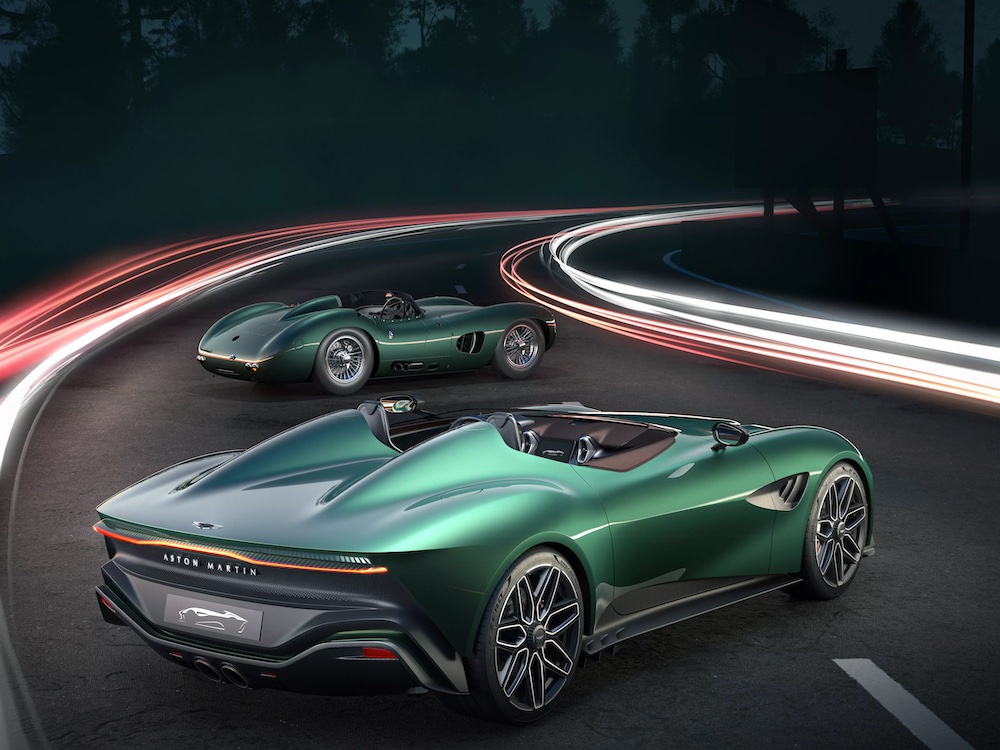 Marek Reichman, Aston Martin Chief Creative Officer, said: "We set our design systems to "hyper-drive", pushing the exploration of formalism further and endeavouring to express a future in the here today. Where could we go with the surfaces, proportion and form. Combining this approach with advanced process, technology, and materials, we've effectively modernised our racing bloodline and created a new pedigree. DBR22 is a hot-blooded, purebred Aston Martin sports car full of speed, agility and spirit, and a machine that we think will be the basis of many of tomorrow's icons".