Swiss luxury watchmaker TAG Heuer introduces the TAG Heuer Carrera Chronograph, drawing inspiration from the timeless link between cars, drivers, and motor racing.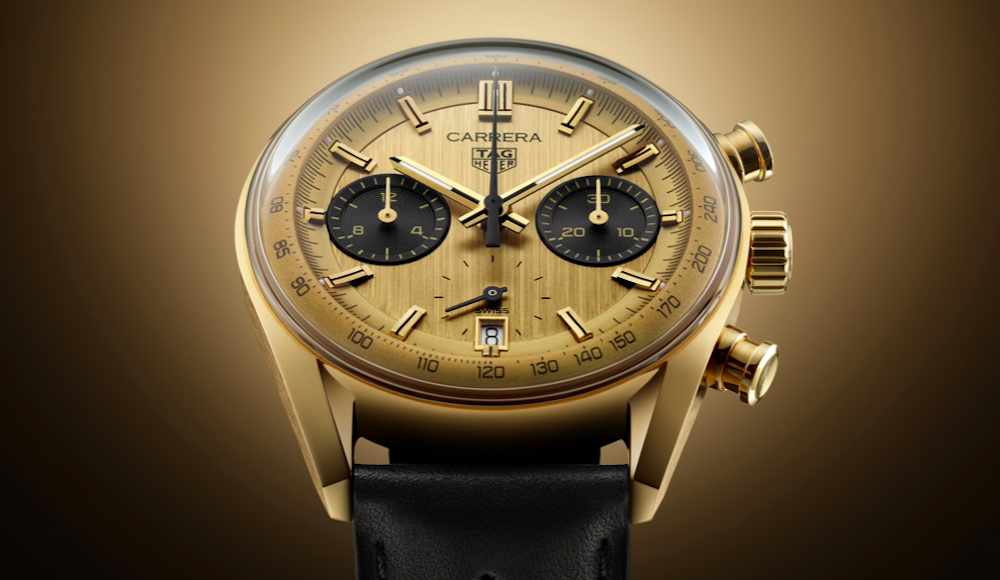 The 18K 3N yellow gold case of the TAG Heuer Carrera Chronograph marks the splendid conclusion to the 60th anniversary saga of the Carrera collection. The spirit of the original 1960s designs finds resonance in the luxuriously balanced 18K 3N yellow gold-plated dial of the new model.
The TAG Heuer Carrera Chronograph is a remarkable showcase of craftsmanship. It goes beyond being a watch; it's a testament to TAG Heuer's commitment to creating timepieces that resonate with those who reach for the extraordinary.
Click here for further information
more information: tagheuer.com
---