All have read stories of pioneers who faced the unknown, crossed deserts, mountains, and oceans at a time when resources, security, and communications were non-existent.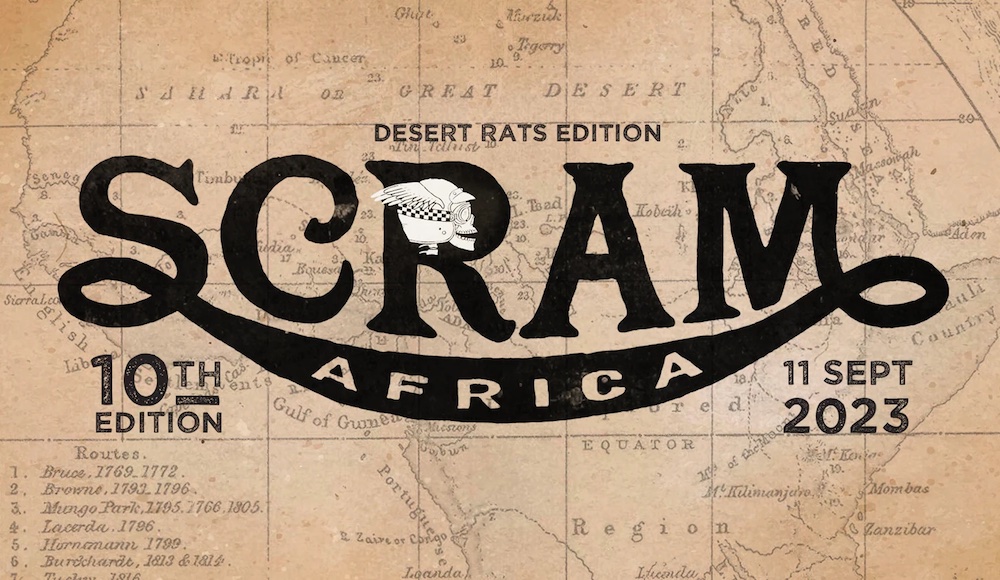 Today in an increasingly virtual and globalized world, it is difficult if not impossible to live an adventure as those adventurers did, but we can recreate that spirit. For 11 years, the Scram Africa has been a reference in the world of adventure for scramblers and custom bikes, in which the participants felt like real explorers. As the last edition, we want to share this experience with more petrol-head enthusiasts, opening the participation to 4×4 vehicles and sidecars.
Click here for further information
Key Information
SCRAM AFRICA 2023
Check the key points of this edition!
11th to 22nd September 2023
Barcelona – Nador
Limited places
Motorcycles, Sidecars, Old 4×4 Vehicles
Road type around 70% Off road
❗Medium Off-road experience required
Vehicles Categories
Three different categories are allowed to participate at the Desert Rats Edition.
1. SCRAMBLERS & CUSTOMIZED BIKES. Any customized bike will be allowed to participate (no matter which), and also any scrambler bike (old or new) as Triumph Scrambler, Ducati Scrambler, or BMW Nine T.
2. 4X4 VEHICLES OVER 30 YEARS OLD. The vehicle should be 4 wheel traction and has to have at least 30 years old.
3. SIDECARS. Any sidecar of any time or brand is allowed to participate.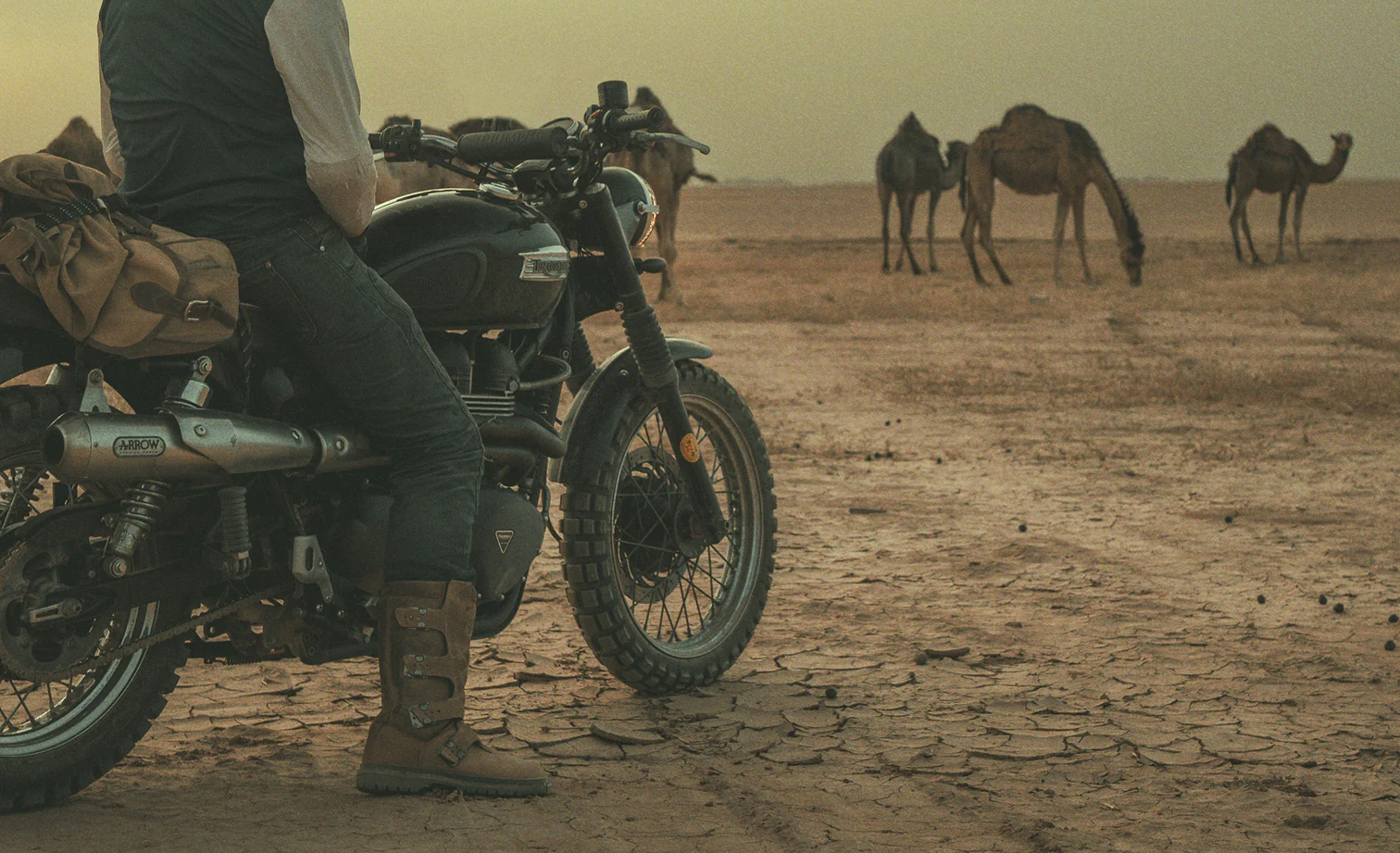 more information: fuelmotorcycles.eu
---