In June 1997 the Formula 1 teams assembled at the Silverstone circuit in Northamptonshire to take part in the annual Goodyear tyre test. Seen here is the Mild Seven Benetton B197 driven by Jean Alesi, photographed during a series of timed pit-stop rehersals where all four wheels were changed and the car refuelled.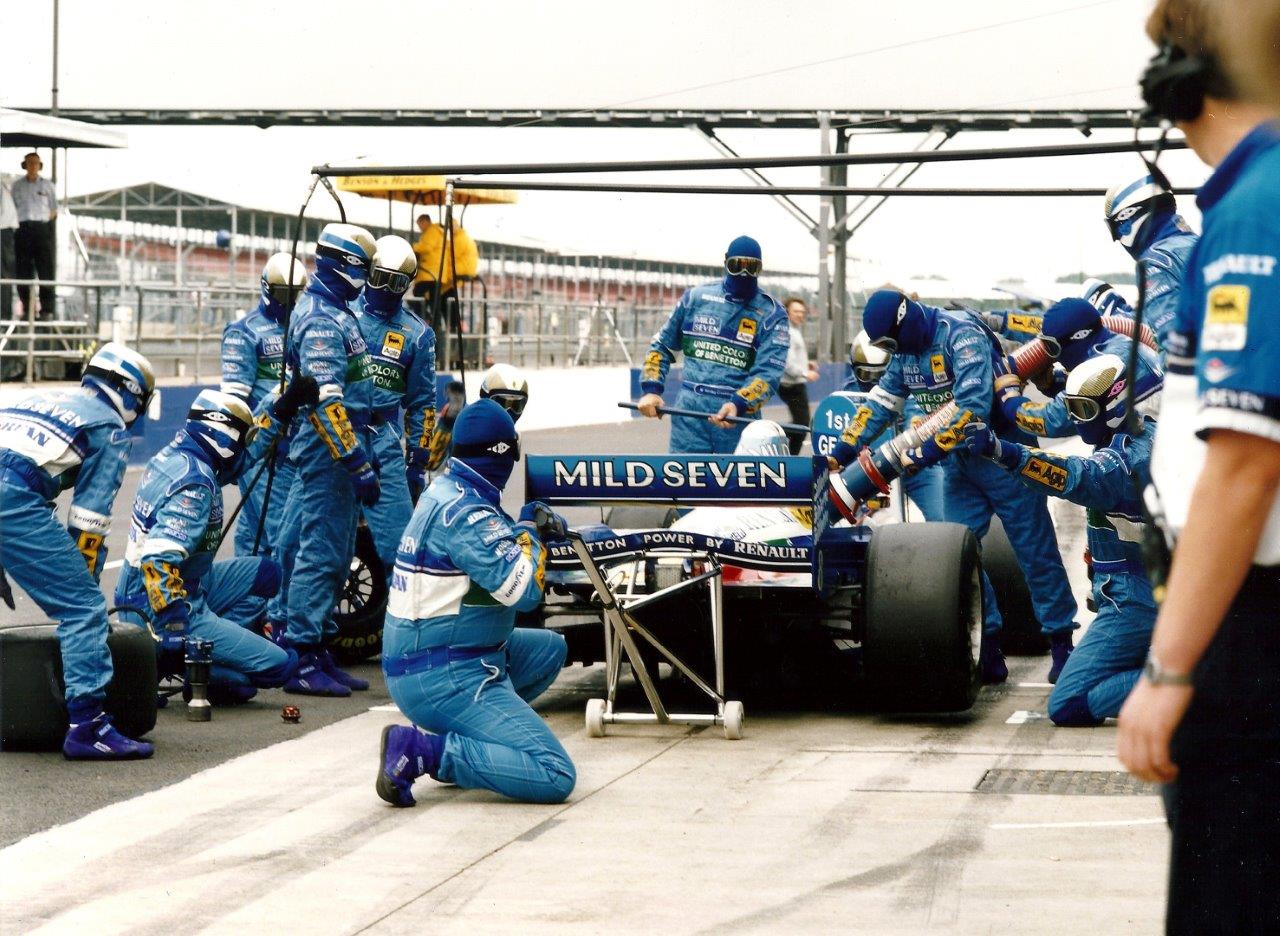 The team drivers, Alesi and Gerhard Berger, struggled to get the best out of the car during the season, with Berger scoring the only victory in Germany and Alesi achieving three second places, resulting in Benetton finishing in third place in the Constructors' Championship. The B197 was powered by a Renault V10 engine and standing this close to the back of the Benetton when it was dropped off its jacks was an unforgettable experience due to the violent blast of sound and fury as Alesi laid black lines along the unrestricted pit road.
From 'Moments in Motorsport' by Trevor Legate. To purchase a copy contact tlegate@btinternet.com for details.