Bonhams' Live Behind-Closed-Doors auction at Bicester Heritage on Saturday 25 July will offer the spectacular Aston Martin Zagato prototype, Chassis serial '20011'. Constructed in 1985-86, it is one of only three such prototypes, and one of only two right-hand drive examples.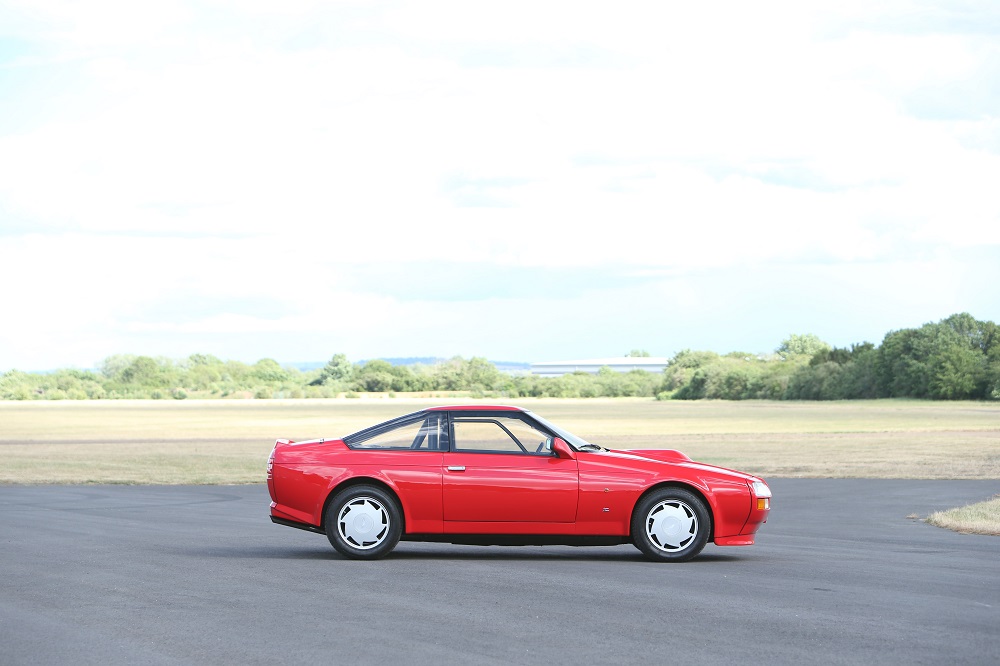 In a higher state of tune to the production cars, these prototypes were the precursors of the original limited edition run of Aston Martin Zagatos. In concours condition, a 2016 Concorso Eleganza Villa d'Este invitee and with provenance to match, this ultra-rare Aston Martin is estimated at £300,000-340,000.
In all, only 52 examples of the Coupe and 37 of the sister convertible Aston Martin V8 Zagatos were produced between 1986 and 1990; each one had been pre-sold to its initial customer before production had even begun. It was an instant and highly coveted collectors' motor car when new, trading far in excess of its original list price. And today, they are regarded as one of the most significant road-going Aston Martins ever produced.
Bonhams Group Motoring Chairman, James Knight said; "The mid-1980s was an extraordinary time in motor manufacturing and development and echoed the hedonistic socio-economic climate at the time. Ferrari, Lamborghini, Porsche and Aston Martin were competing furiously to create the most powerful and outrageous high-performance car. The V8 Zagato is right up there in collecting terms, but to own one of the prototypes takes it to a whole new level."
This first owner of this particularly rare and desirable car was Wensley Haydon-Baillie who was a discerning Aston Martin marque enthusiast, enjoying a close relationship with the Aston Martin company Chairman, Victor Gauntlett.
In common with all Haydon-Baillie commissioned cars – chassis '20011' was delivered to an extraordinarily high and bespoke specification. It is one of only four V8 Zagatos known to have been powered from new by the Tadek Marek-designed 5.3-litre 4-cam V8 engine in uprated 432bhp tune. One of only two which feature an integral roll-over bar, its specification also includes black leather seat upholstery, leather-covered facia/dashboard panel, leather-covered steering wheel, all as per the original build sheet, a copy of which is with the car, together with other extensive history and factory memos about this and the other early pre-production cars.
When new in 1986, the Aston Martin Zagato offered a factory-quoted 0-60mph acceleration time of under five seconds. Its 186mph maximum speed also made it, at that time, the fastest-ever street-legal Aston Martin, both records confirmed in a much-publicised road test on a French autoroute in 1986 and eclipsing the previous record held by Ferrari's 288 GTO.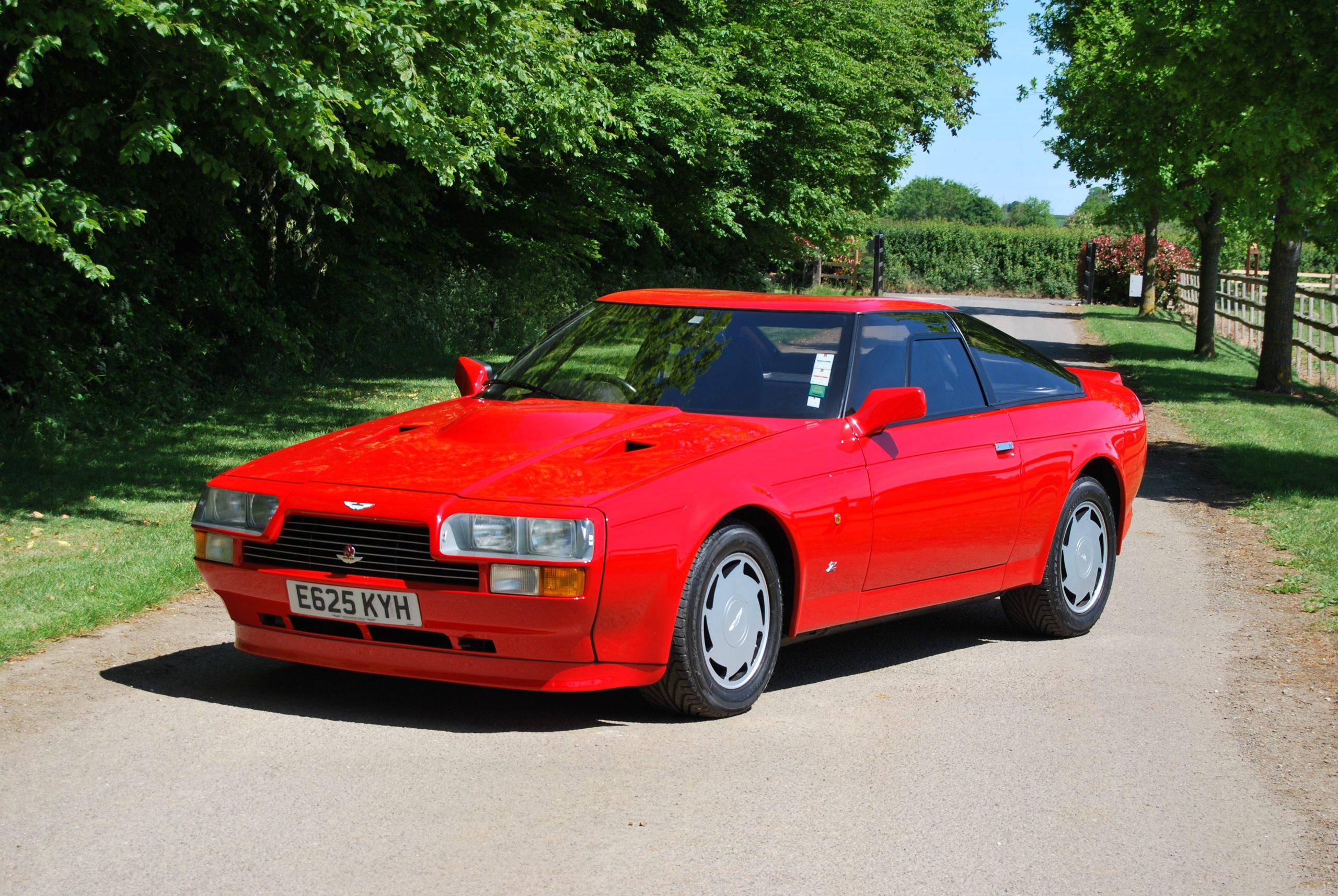 Kingsley Riding-Felce, who at the time was Aston Martin's UK Sales Manager, comments today, "Competition in the high-performance sector was fierce, especially with Ferrari and Porsche. The V8 Vantage was a tremendous platform upon which to create something very special and our friends at Zagato were an obvious choice with whom to partner again. It was not merely a change of clothes: the car was lighter, more powerful and with much improved handling. The result was one of the most coveted and significant motor cars to emerge from our factory at Newport Pagnell."
It is hardly surprising that today the car is listed by the Aston Martin Heritage Trust as being a particularly significant individual example of its type. As such it was one of the 52 cars invited worldwide, to the annual and highly prestigious Concorso Eleganza Villa d'Este at Lake Como in 2016, featuring at the time in a number of photo shoots with the newly released Vanquish Zagato. It was also an accepted entry to the 2017 Modena Cento Ore, but the current owner of some twenty two years, was unable to attend. It remains eligible for that increasingly popular and oversubscribed event, amongst others.
The sale will be a Live 'Behind-Closed-Doors' auction. The auctioneer will be present on the rostrum as usual, and bids will be accepted in the following formats: online, on the phone, or by leaving an absentee bid. All bidding will be conducted remotely via a live stream online and in accordance with the latest government guidelines.
---
Report by bonhams.com
---