Meet Koen Pochet, founder and owner of the used car dealership in Belgium named Albion Motorcars.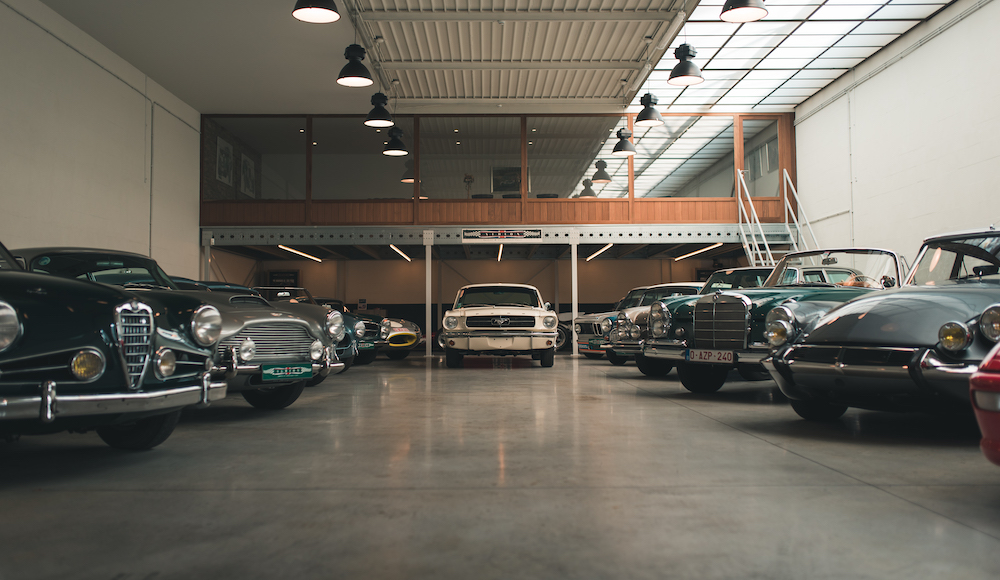 However, this isn't your average car dealership, offering high mileage, beaten up sh*tboxes with a bad service record and questionable stains in the seats. No, Albion Motorcars is quite the opposite in fact. They are offering some quite exquisite cars up for sale. Koen said: 'If a car doesn't get my blood flowing, I simply don't buy it. I only buy a car when it really sparks my interest and if I would want it for myself'. A mentality I can get behind!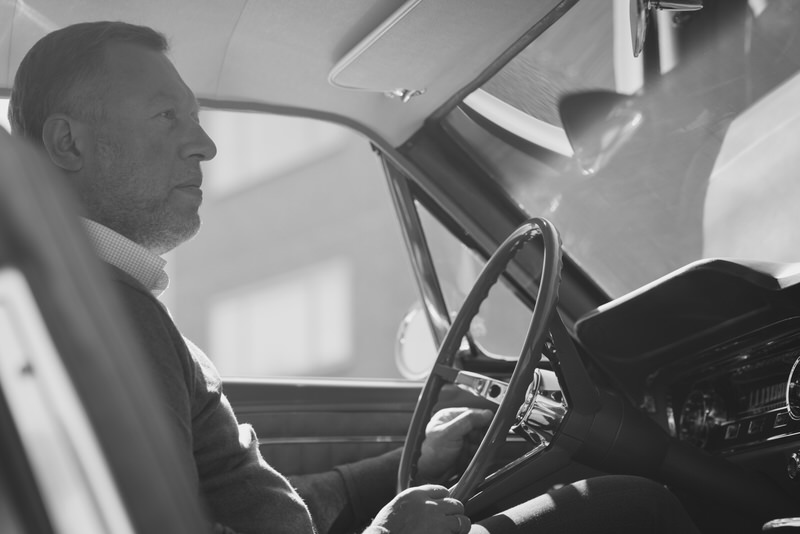 A woman's voice sounded through my car saying 'You have arrived upon your destination'. However, when I looked around, all I saw were some houses and a little industry park. I haven't passed a Albion Motorcar sign on any walls even though I was scouting the whole area upon arrival.
So I decided to turn around and enter the industry park.
All these business units were looking the same and because it was during the weekend, all of them seemed closed.
Then I looked over to my right side and saw a beautiful classic mini cooper parked in front of a unit. So I decided to investigate.
As I drove by the unit I noticed the gate was open so I peeked inside.
A classic Bentley, a Mustang GT350 (with a Hertz livery) , a Pantera, a classic Porsche and much more! Those were just a few of the things I saw at first glance. This was going to be a beautiful day!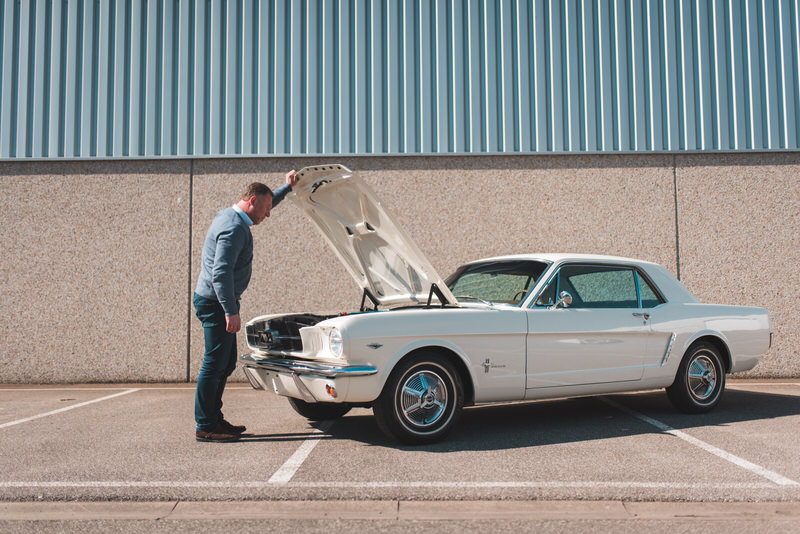 As I got out of my car a man approached me and friendly greeted me, asking if my name was Woody. When I confirmed, he told me his name was Koen, the owner of Albion and welcomed me. After a quick tour inside the unit he told me he still had some more work to do on a car but I was free to walk around everywhere.
Then he said the following words: 'This unit is the small workshop for final preparations before car deliveries. But there's another unit nextdoors, where all the good stuff is stored' – which sounded like music to my ears.
Albion = British Islands?
Fun fact: Did you know the term 'Albion' was actually the oldest known name to describe the British islands, what we now know as Great-Britain? If you know Koen's first love for cars started with older English automobiles, then Albion is the Perfect name for his business.
From buying a Lotus for himself, to selling it and buying a TVR. Then an Aston joined the stable and the ball started rolling from there.
As he opened up the door, the first car that greeted me was a beautiful white small body 911 with only 55k kilometers on the odometer, turbo wheels, original paint and a gorgeous blue (and rare) leather/cloth seats with 'Porsche' written all over the cloth. So cool!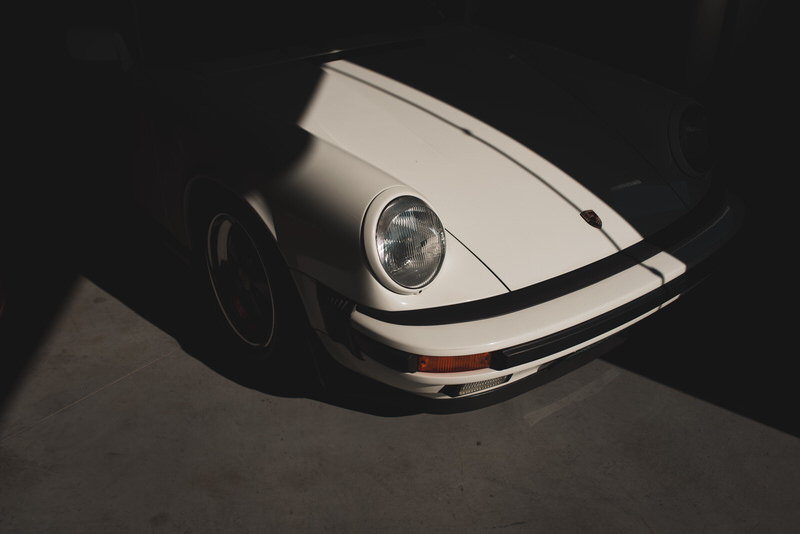 Right next to it was a rosso corsa F355 GTS with a manual gearbox. Nothing too special, just a beautiful, well maintained example. Then things got a bit crazy. Moving to the left of the F355 was a Citroen DS21 Pallas. Originally a french delivered car, but it underwent a complete nut-and-bolt restoration in 2018, which took almost one year.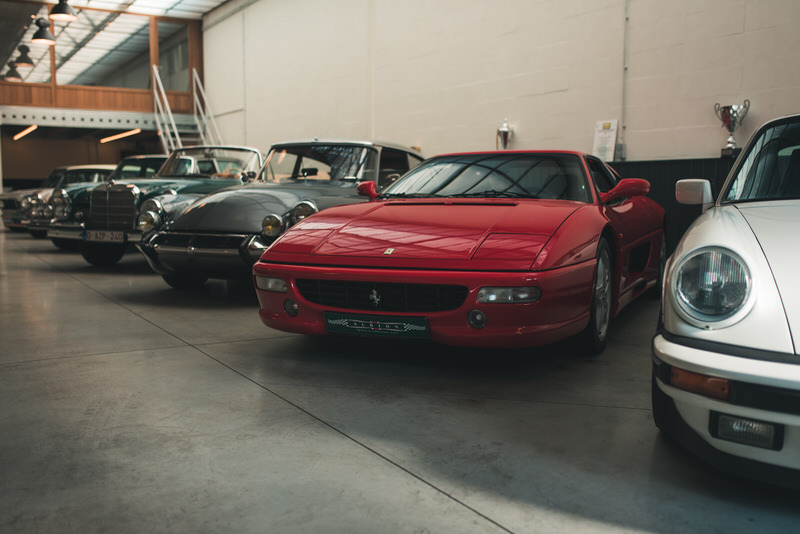 Matching numbers engine and gearbox, perfect paint, perfect brown leather interior. Simply put, the best DS I have ever seen! Definitely a french icon which soaks up every bump in the road with its LHM hydraulic system.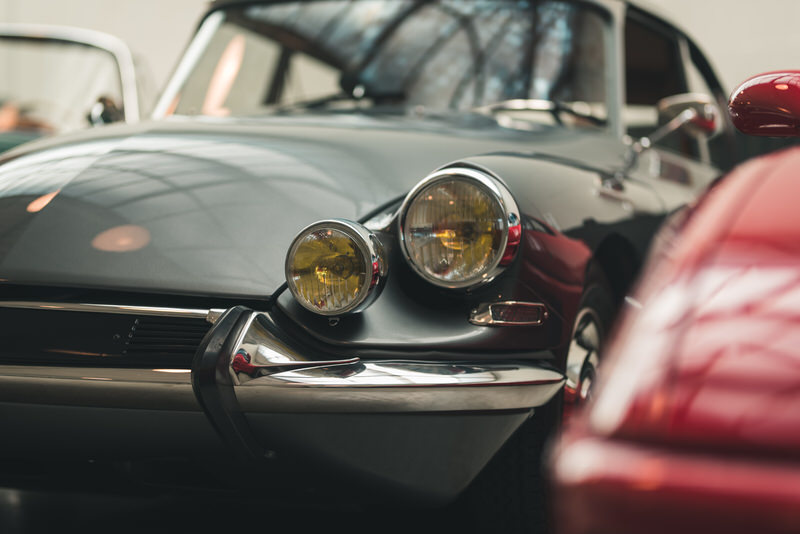 As I follow the row of cars I spot two more mini coopers, two old Mercedes Benzes – one with a very cool and interesting history. (more on that one in a later article) and even a BMW 2002 Turbo! This was just one side of the unit. Life was gooood at that point.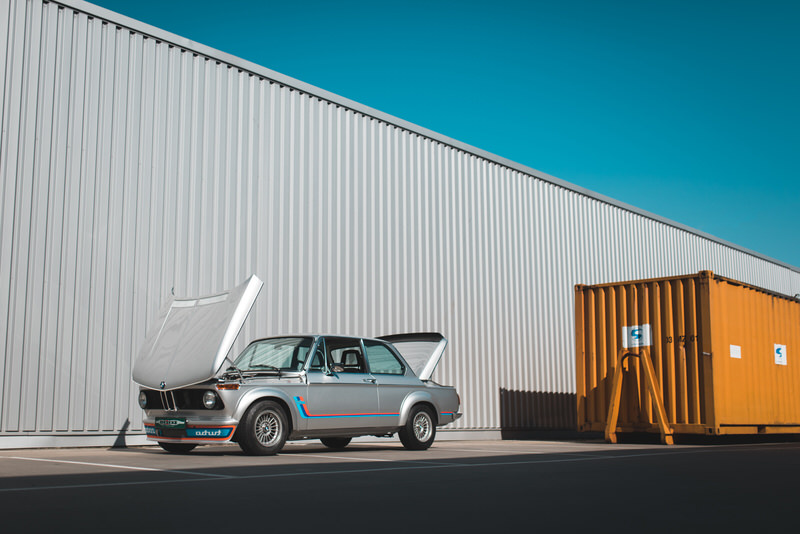 On the other side of the unit there was a super rare Alfa Romeo 1900CSS Touring in dark green, eligible for almost any historic event like the Mille Miglia. It underwent a 2 year restoration and looks stunning.
Followed by a special Aston Martin DB4 Series III, not one but two hardtop AC Shelby Cobra's built by the british Gelscoe Motorsport. No expenses were spared building these two beauties and that shows! Both have a 289 engine and are built according to the Targa Florio specification, which makes them also FIA approved. Can you imaging banging through the gears on your favorite racetrack, hearing that V8 road while racing against all these other classic cars? Goosebumps!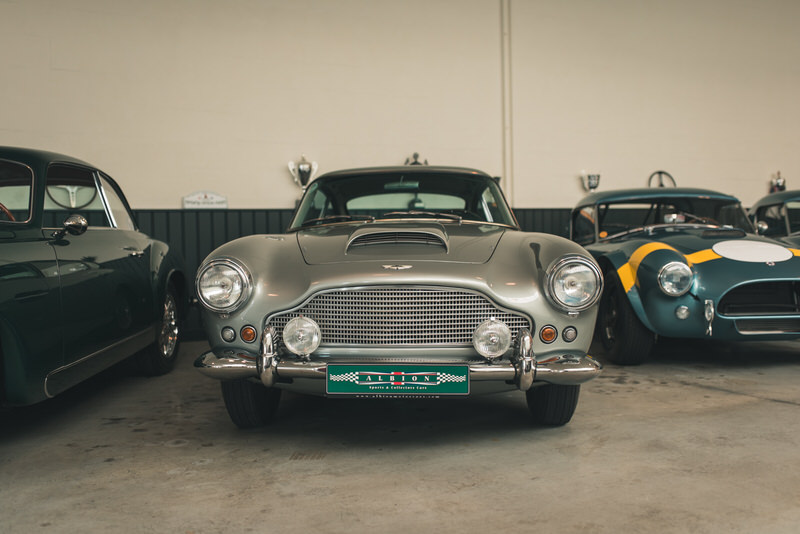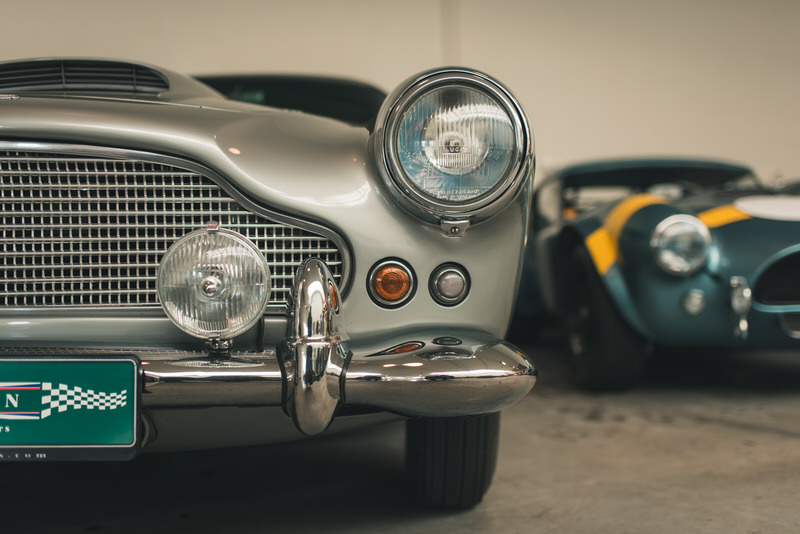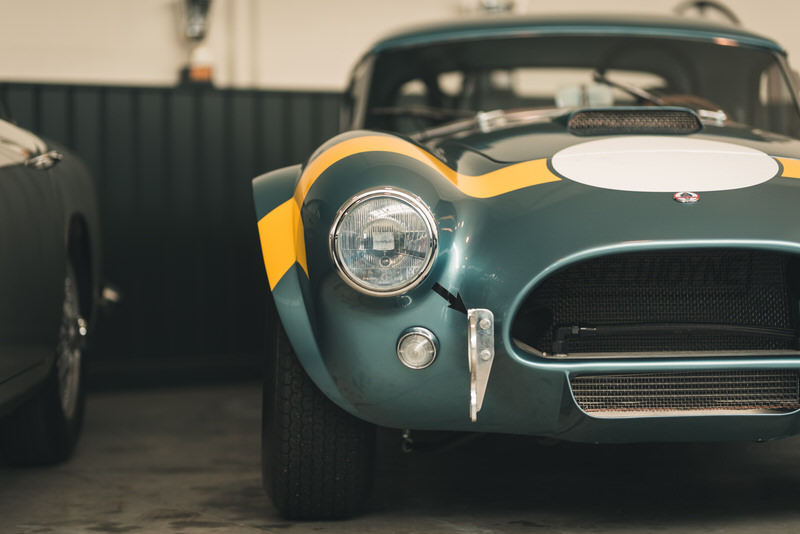 Then we had a nice 250 SL Pagoda, only one of 112 ever made and to finish off the row of cars we had a lovely silver Jaguar E type with yellow lipstick on. Right in the middle of the room sat a familiar face. A wimbledon white 1964 Ford Mustang coupe. This is one of the very early 'stangs ever made aka 1964 1⁄2 model. As I opened up the door, it was pretty clear this wasn't your average classic American oldtimer. Also, more on this car in a later article.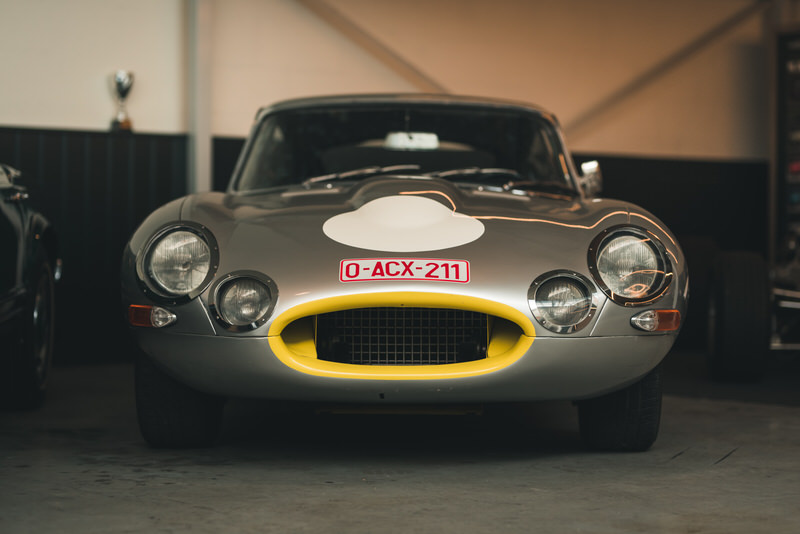 After Koen gave me a little tour around this unit and gave me some information about all of the cars he left to do some more work as I took out my camera gear and started shooting some pics. But, with all those awesome cars in one room, where does one even start?
Oh right, I almost forgot about the – not one but two – vintage McLaren formula race cars tucked away in the far backend of the unit. A white F3 and a gorgeous red '69 F5000 M10B. These were just being stored there for a client, so not for sale at the moment.
I simply couldn't resist taking some photos. That Kiwi named Bruce sure knew how to build stunning (and very successful) race cars! Until the Lola T332 came along, the M10B was the most successful F5000 car in history! About 21 cars were built, this being chassis 400-16A.
After a crash of 400-16, the original chassis was repaired, giving birth to this beauty, 400-16A. This rebuilt chassis originally was repaired and painted blue, but later was repainted in the original red/white/gold livery. 400-16A has 10 races under its belt.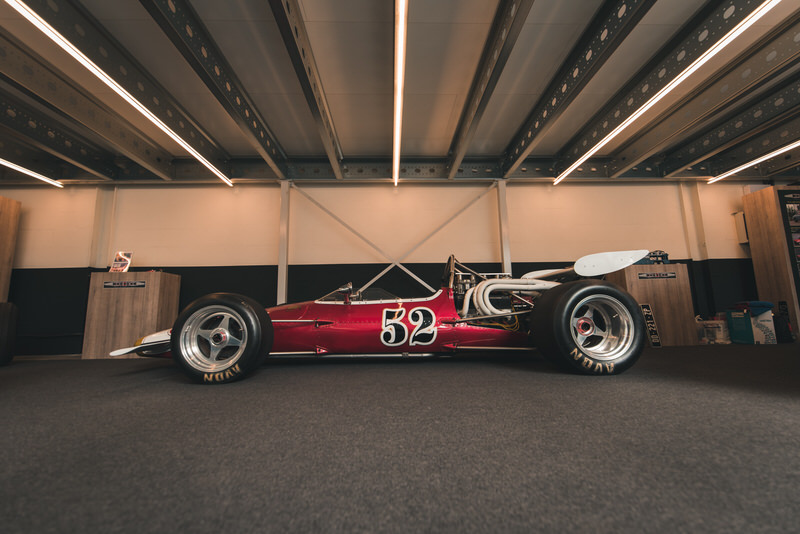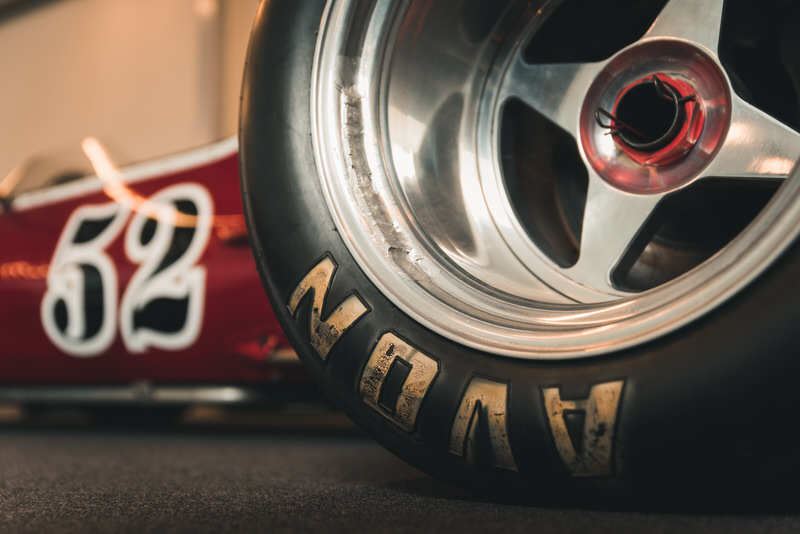 These old Formula cars look so crazy and sketchy to drive. Especially that F5000 car. Super lightweight, american chevy V8, When I was done shooting inside it was time to take out some of the cars into the warm spring sun.
We pulled out the '64 Mustang first, then the gangster Benz was up next and we both put them outside on the parking lot. A far from ideal shooting situation, especially given the harsh sun which made hard shadows. A photographer's worst nightmare. But have no fear, check out the other article for more and better photos.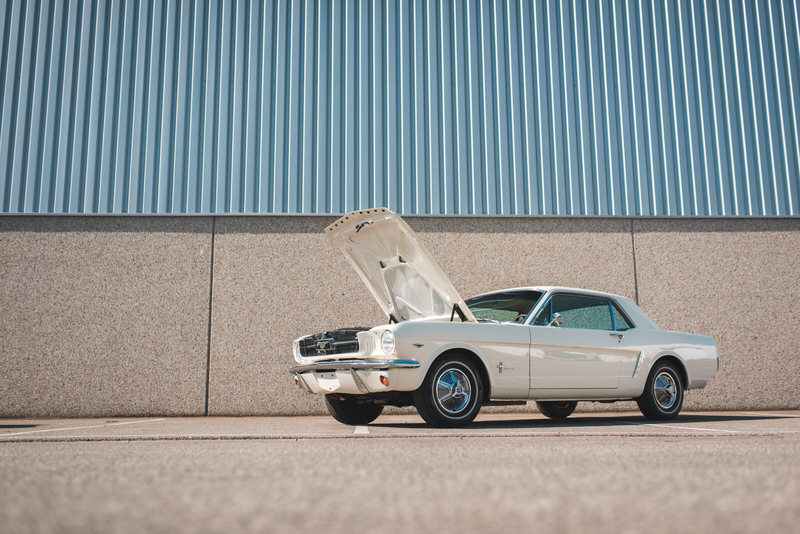 While I was in 'the zone' taking some shots of these cars, I heard another car start up. It didn't sound loud or aggressive or anything like that, it was actually quite the opposite, just a smoothly idling engine. Then I saw a big British landyacht pulling up. Koen took out his personal Bentley for me to take some extra photos of. What a beautiful machine! This Bentley was produced in the same year he was born and he always loved the luxury and ride comfort of these cars.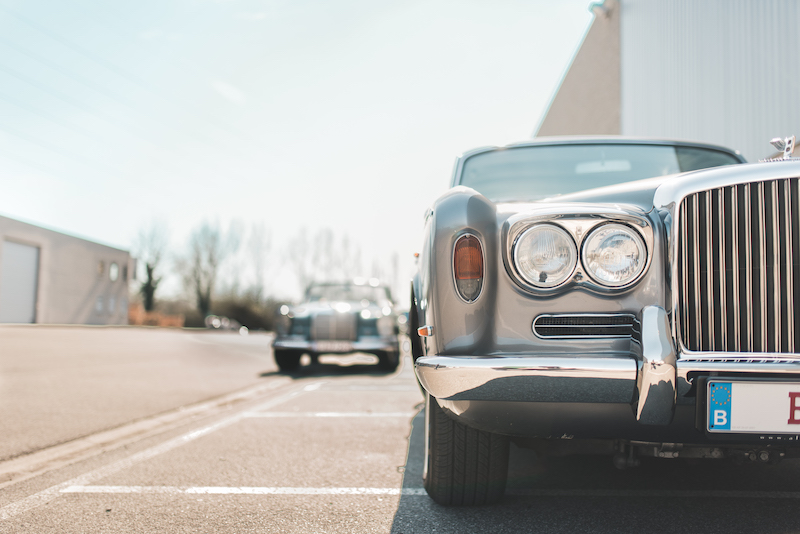 Given it was a very beautyful day, warm sunny weather with blue skies and not a single cloud to detect – combine that with unique cars – things were perfect and I was having a blast! Despite the harsh shadows, ofcourse. However, that's when things even got better….
Koen and I went back inside and he came back with the keys of one of my favorite cars he has in stock: the iconic BMW 2002 Turbo. He started it up, took it outside and just like that, I had another cool car to shoot! YAY!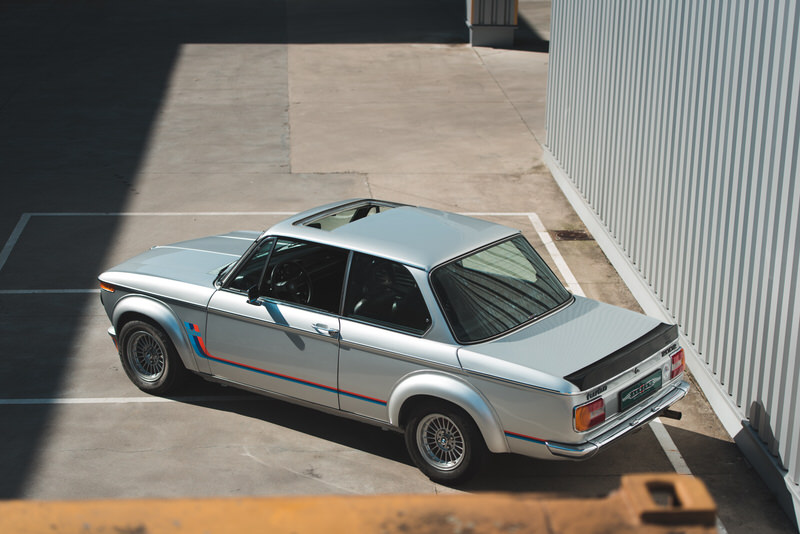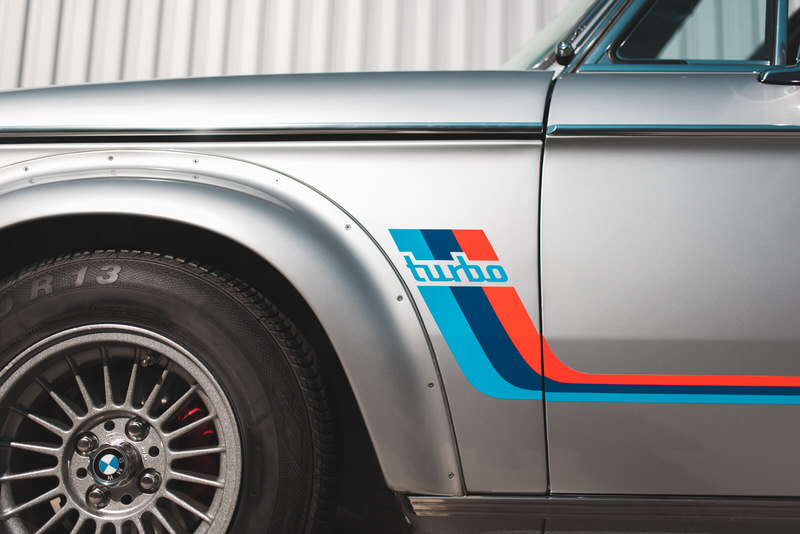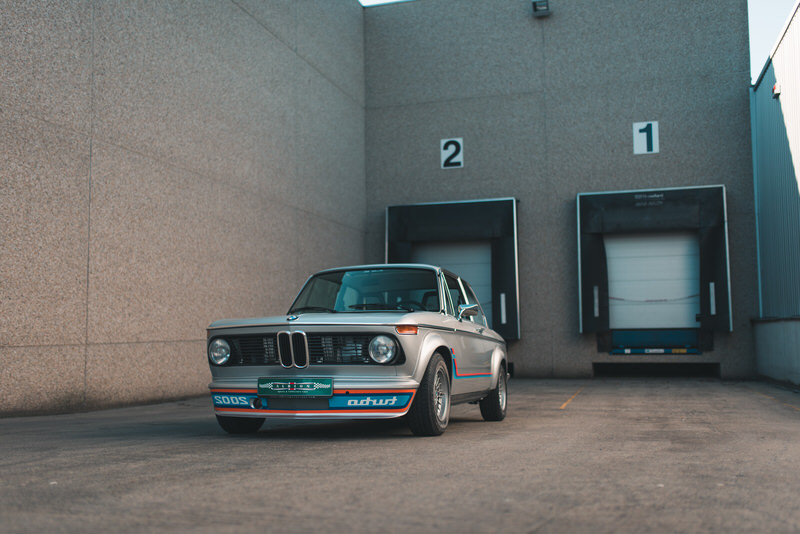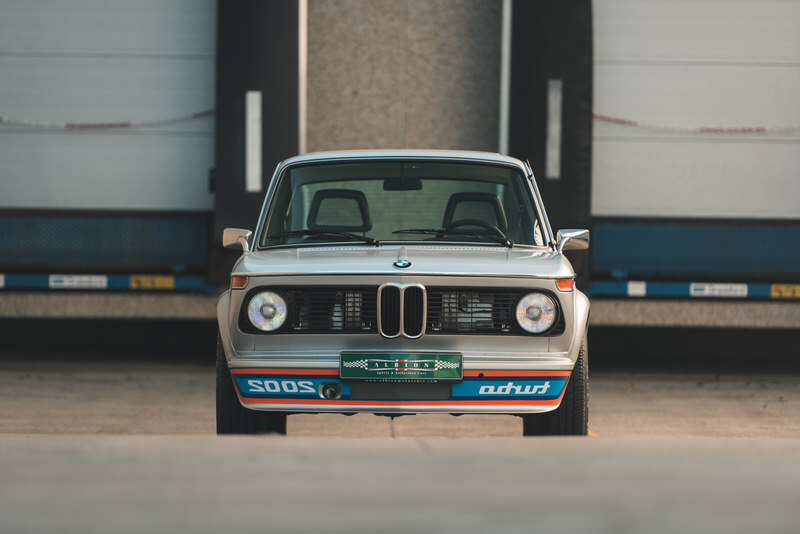 No doubt that the 2002 turbo is an amazing car. Small, lightweight sporty engine, which is basically an M3 predecessor. That's a winning combination if you ask me.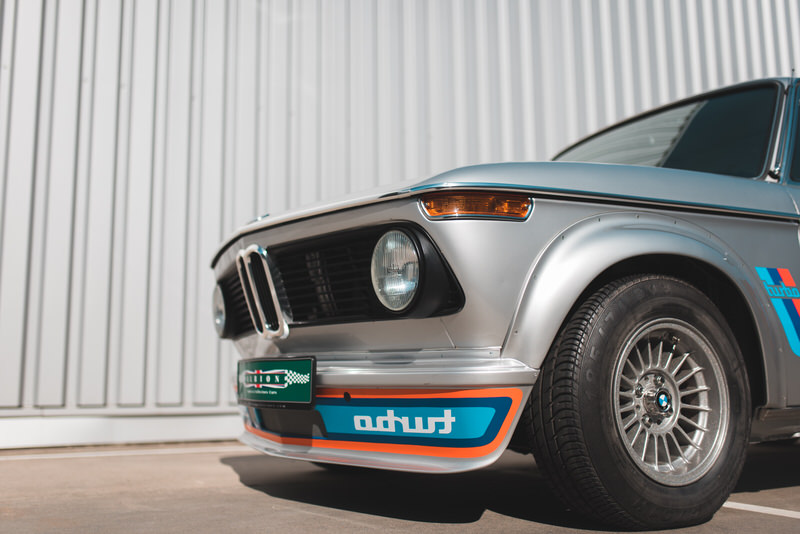 And especially this specific model which was originally delivered new to a german customer back in 1974. And has been restored 8 years ago It has some cool factory options like the metal sunroof and 13 inch alloy wheels. Also, notice the period correct leather Recaro sport seats with the super rare fishnet headrests. I am absolutely in love with them.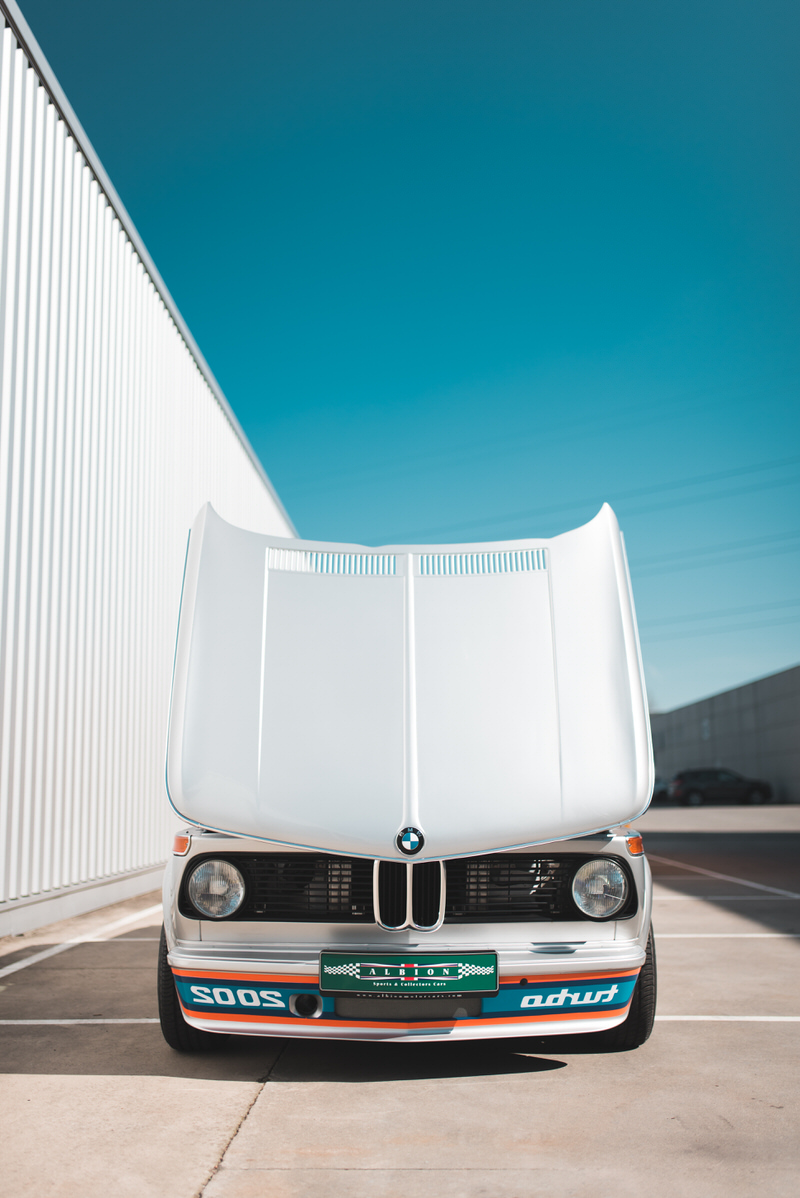 Now we're on the topic of rare: BMW only made 1672 examples of these beauties, but only a few are in this great condition, with matching engine/gearbox numbers. This car also comes with a BMW Classic Zertifikat, confirming it's a factory Turbo. Please, hand me the keys and take all my money Koen!