Very exclusive and rare Mercedes-Benz W111 250 SE Cabriolet!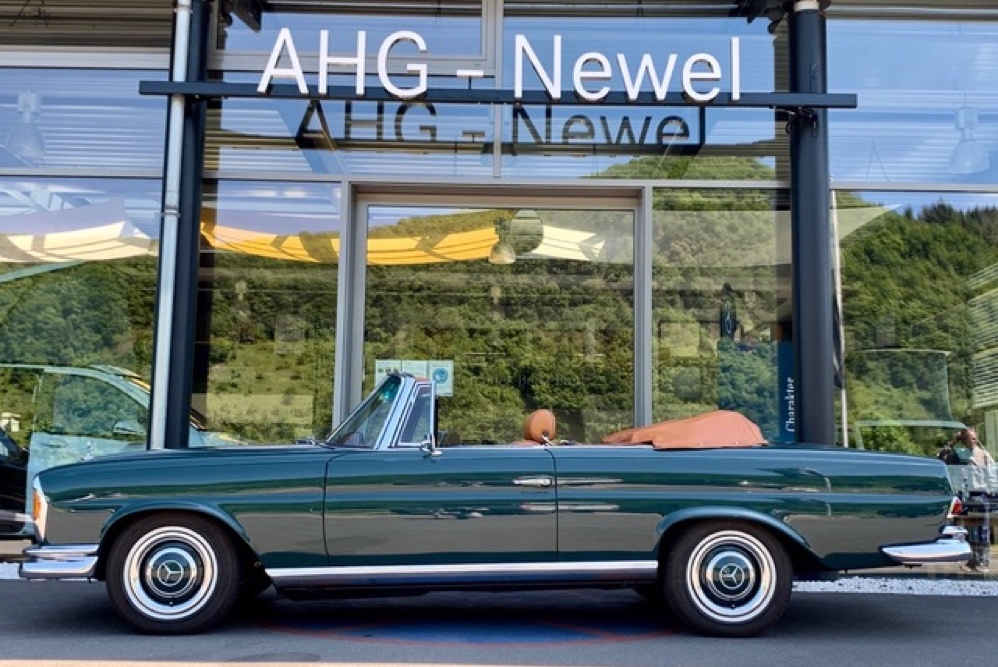 The Mercedes-Benz W111 250 SE Cabriolet offered here was completed in the factory in 1966 and delivered to the United States of America. On July 8th, 1966 the car was registered for the first time in New Jersey. This owner had sold the convertible to the second owner on November 9th, 1974 with a heavy heart.
In Gorgia the 111 was regularly moved, cherished and looked after until 1995. From 1995 to March 2005 this beautiful convertible was driven by a woman. From August 3, 2005 to 07.2005 the vehicle was registered in Boston. Then the Mercedes-Benz went to the US state of New York. The current owner bought the car from a car dealer in Southamton on October 24th, 2011.
The current owner had the elegant convertible brought to Germany and restored it here at great expense. There is extensive documentation of the work. The documents and invoices can be viewed after consultation with the owner. Since the car is being sold on behalf of the customer, we ask for your understanding.
We also have two reports (DEKRA) and a photo of the first owner's plate. The history is verifiable and complete. The restoration was mainly carried out by Mercedes-Benz partner Singhof in Nastätten.
The data card from the convertible can also be viewed. No expense or effort was spared in the restoration. A total of over 130,000 Euros was invested and the condition is remarkable.
Data and equipment:
Chassis number: 111023-12-085981
Engine number: 129980-12-004886
Gearbox: 12275
Code: 268 Special paint dark green
Code: 216 cognac leather
The hood has the original color (725 = cream) with horsehair filling
Automatic belts at the front and lap belts at the back, both in beige
Air conditioning "cooling master"
Power steering and automat. Transmission, middle shift
Rear and front disc brakes, split braking system with brake booster
Mileage on the speedometer, as only 5 digits 38,000
The mileage is read. The exact mileage cannot be determined.
4-way electric windows
Click here for further information 
---
---