An interesting list of pre-war sport cars in for entering in the most beautiful events dedicated to vehicles of this period. All the car listed are available in Cristiano Luzzago's showroom for inspection and test drive.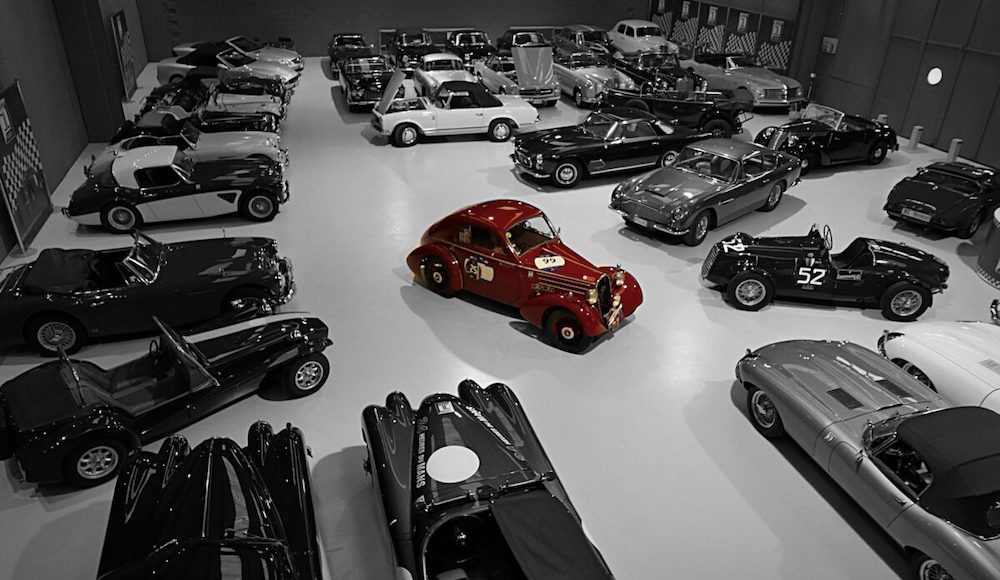 Feel free to contact for more information: +39-328-2454909 info@cristianoluzzago.it

A truly brilliant sport car to partecipate in the most exciting events

1936 TALBOT TEN HP SPORT TOURER 
A comfortable  Tourer for those who want to partecipate in events with the family

1934 MG PA RACING TOTALLY RESTORED
A very special MG PA coming from the collection of " QUATTRORUOTE MUSEUM"

1935 LANCIA AUGUSTA CABRIOLET PININ – FARINA 
Restored by the best  italian Lancia Specialist this rare and elegant creation by "Pinin"

1930 ROLLS ROYCE PHANTOM II SPORT TOURER 
A wonderful strong car for the most long run events like  "Peking to Paris"

1931 RILEY 9 SPECIAL "BROOKLANDS" STYLE 
50 years of racing history in the most famous British autodromes on the pedigree of this Riley

1930 MG M TYPE "DOUBLE TWELVE" 
A rare supercharged racing car built for the " Brooklands DOUBLE-12 Race"
Cristiano Luzzago's "The Blue Room"
A huge room painted in blue, reproducing the colors of the CL logotype. The first visitors took a moment to define the new Cristiano's showroom "The Blue Room". An unusual, surprising color that emphasizes the charm of historical and classic cars on display. Italian, English, German ones – and more – which Cristiano has sought with care and good taste, to offer them to the most demanding collector.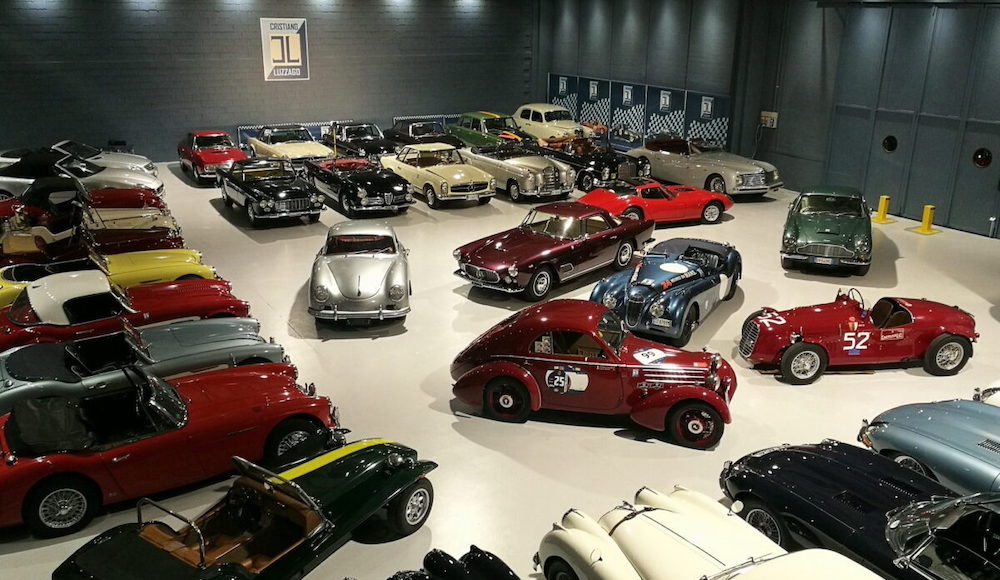 In this cozy and private place it is possible – by appointment only – to view the vast collection, always new thanks to the frequent arrivals. And then, in front of a coffee, exchange opinions on the wonderful world of historical four wheels with Cristiano, who has been living it every day for over 40 years and is, even before being a dealer, a passionate collector.