The renowned automobile collector and businessman Peter Mullin passed away on Monday, Sept. 18.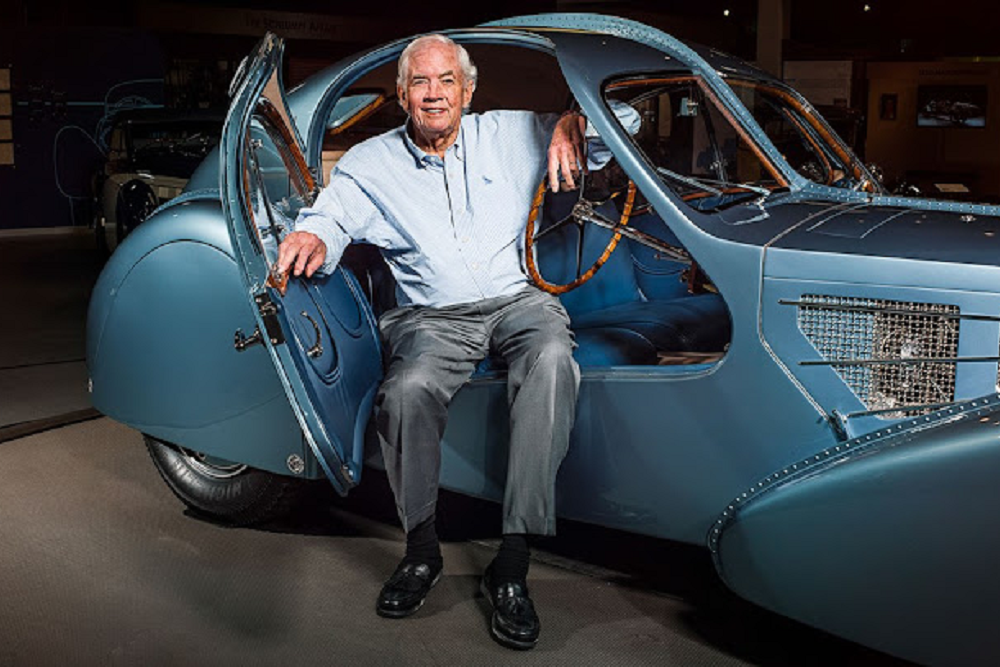 Peter W. Mullin has had a lifelong romance with automobiles. He was a devoted supporter of the Pebble Beach Concours d'Elegance and other concours events around the globe. He has entered and driven his cars in vintage races and rallies for the last 25 years, both in the United States and abroad.
Mullin was Chairman of Mullin Barens Sanford Financial & Insurance Services and was the President of the American Bugatti Club. And he had been an active participant and supporter of the Los Angeles Community. He was also a Knight of the Order of Arts and Letters for contributions to preserving French history and culture and was a founding partner in the Cotswold Automotive Park and Mullin Museum in Great Tew, UK.
Mullin was a founding board member of the Petersen Automotive Museum and was asked to rejoin the board as chair in 2013 in preparation for the museum's renovation. He envisioned the campaign 'Bold Moves,' that drove the focus, fundraising and timeline of the museum's total renovation inside and out. Mullin became a fixture at the museum during that time, leading the board, museum staff, designers and contractors to complete the project on time and on budget.
Mullin was a self-made man and his greatest joy was his beloved wife Merle, five children and 13 grandchildren. He was a generous philanthropist and died at the age of 82. He was a very successful businessman and he was just 28 when he founded Mullin Consulting in Los Angeles.
His love of cars began early in life and ultimately manifested in a deep appreciation for the art, beauty and design of pre-war French Art Deco cars. He and Merle built one of the world's preeminent French car collections, based out of the Mullin Automotive Museum in Oxnard, California. They showed many of his cars at events around the world, including the Goodwood Festival of Speed, and were frequent entrants at international Concours events, winning nearly every major award at Pebble Beach, Villa d'Este, Hampton Court, Salon Privé and more.
Mullin's passion for the automobile will live on at the museum through the Mullin Grand Salon, where some of his prized Molsheim masterpieces can be seen in the "Art of Bugatti" exhibition.
Visit Petersen Automotive Museum here.
Credits: Petersen Automotive Museum, Mullin Automotive Museum 
find more news here…
---