Luc Donckerwolke is considered one of the most important automotive ­designers of our time. As chief creative officer, he is not only responsible for the design of Genesis vehicles, but also for an entire brand world. Both are profoundly influenced by Korean culture. Which, in turn, is all about being there for others.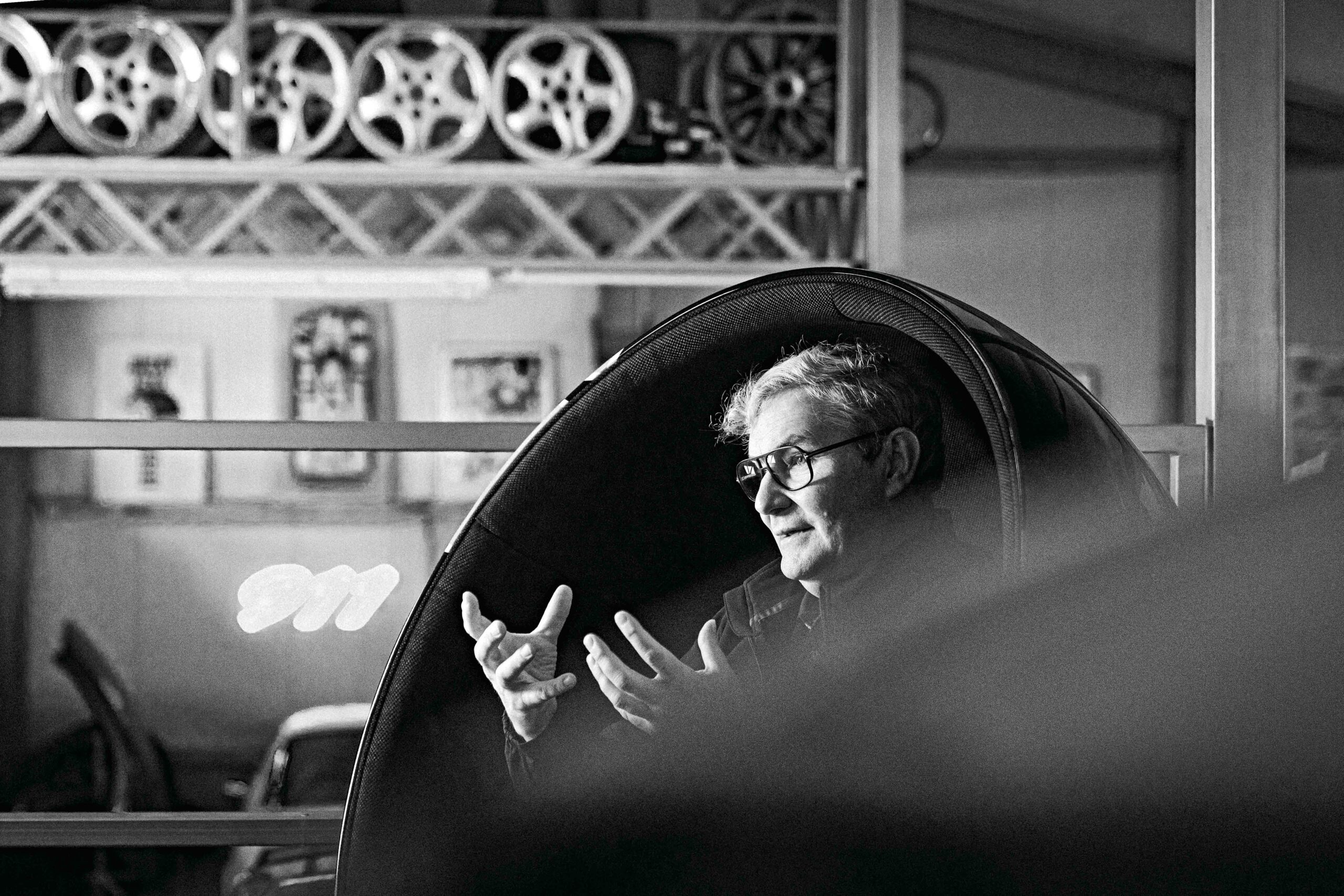 Mr. Donckerwolke, how important is automotive design in your life?
For me, it is a combination of my passion for cars and the gift of being able to draw, a way to illustrate things that didn't exist in my small world. I grew up in Africa and South America, where the roads were often in poor condition and you would see mainly Jeeps, Land Rovers and old pick-ups – but no Porsches, for example. So I started to draw them on paper. These drawings were my attempt at creating a world for myself, and that obsession continues to drive me to this day. Unfortunately, it doesn't always work.
Doesn't work? But here in your garage you've got six perfect Porsche 911s, from legendary classics to fairly modern models to highly sought-after collector's editions like a Speedster.
Well, yeah. But the problem is, you get used to things and then you want more. It's always like that.
Is this obsession with cars driven by their design or rather by the idea of the car as a symbol of freedom? Or is it a combination of both?
I think it's about my love for the product. Though I should elaborate on that a bit. Actually, I'm not all that interested in the finished car itself. For the most part, it's the process of designing and creating that I love. And I wouldn't confine that to only the design – that also applies to the product as a whole. Imagine taking a car apart and putting it back together again: I find every aspect of the car fascinating – the design, of course, but also the technology, the way a car functions mechanically. I love it when a product works. And that doesn't just apply to cars.
You work with nineteen design studios worldwide, a thousand people work for you. How do you manage all that? What do you see as your role here?
I see myself more as a kind of manager or coach, a trainer. I set the course and provide the motivation. I love working with such a big team because it gives me the opportunity to try out many different things. I'm very curious and want to see what happens when we try one thing or the other. And I always gamble on happy accidents.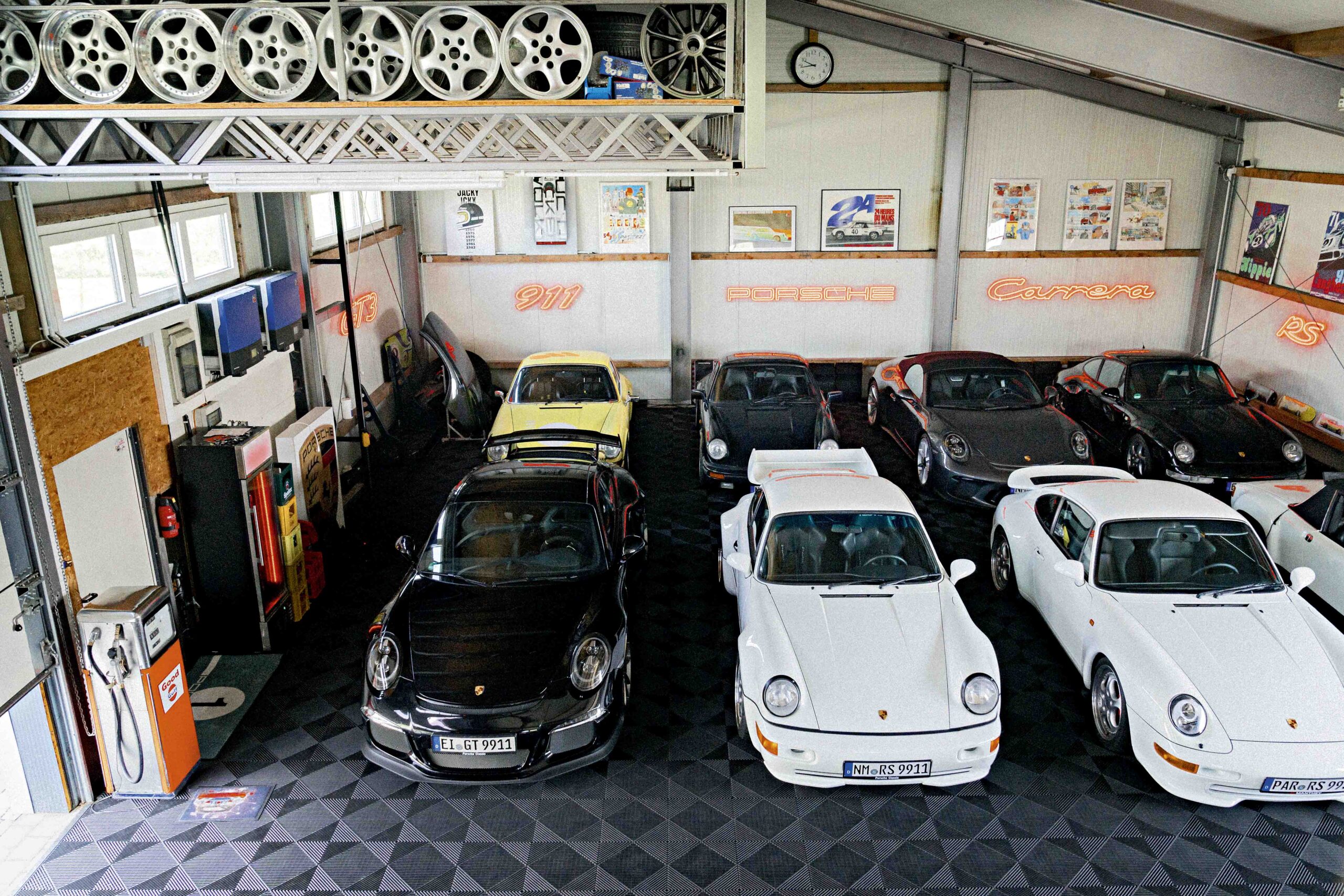 Playful invention?
Exactly. Wherever you see bad design – and this is true not only in the automotive industry – it can be due to bad designers, but it can also be an indication of poor -management. You need a form of management that places a high level of trust in the design department and gives them the freedom for inventive play. The awards I've won with my teams show that that's exactly what we have going for us. Yes, we have very good designers here, but we are also given the necessary freedom and trust. I have always worked a bit against the system. And here at Hyundai, I also understand my work in such a way that I manage my people as if it were my company, so I don't have the mindset of an employee. I've always done things that way. I didn't design the Lamborghini Murciélago for Lamborghini, I designed it for myself. [laughs] But I can only do that if I can identify with a product one hundred percent.
Though it is a bit unusual for a company like Hyundai to give you that kind of freedom, isn't it?
That's true. But I am also in a situation where I report directly to Chairman Chung Eui-sun. That means my boss is the owner himself. And he's a fantastic person whose main motivation is to make things that help people.
And what does that look like in practice?
Relatively unbureaucratic and probably somewhat unspectacular. Just one example: When I joined Kia in 2018, they weren't satisfied internally with the development of the Ioniq 6. I then secluded myself with three of the designers and we spent five weeks working intensely on this car. I kept sending our chairman some sketches and texted him play-by-play updates of our progress. And I always got immediate feedback. To put that into perspective, you have to understand that this guy runs a total of fifty-seven companies.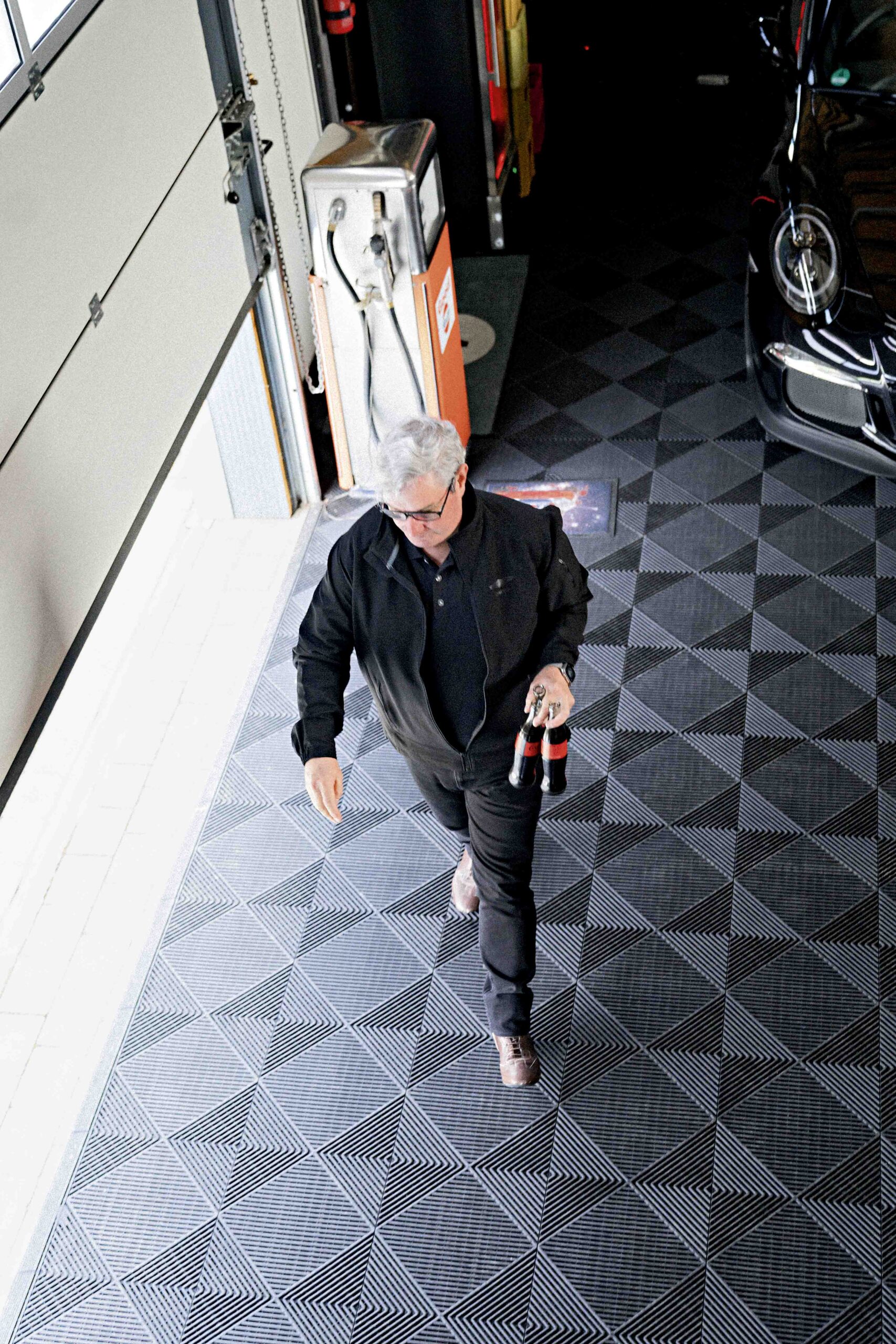 The Ioniq 6's design does in fact polarize public opinion . . .
That's true. Actually, it all goes back to a suggestion from our chairman. He showed us a picture and said, "I could imagine it looking like this." That led to quite some heated debate internally. Several people said it wouldn't sell.
And what did the boss say to that?
"Have you talked to the customers from 2030? No? Then you should do that!"
That's pretty amazing.
He's always thinking ahead. And he believes in the design departments. When the iPhone came out, for example, he gave one to every designer. He wanted them to learn from and engage with the device in their daily lives in order to understand it. Because he was convinced that the iPhone was going to change the world.
So it's all about integrating the customer experience?
Something like that. For me, design has become so important in recent years primarily because it defines and delivers the user experience and because this user experience, with all its new digital possibilities, has become so much more complex. With electric cars, we are also seeing some new freedom in terms of previous technical specifications. An electric -powertrain allows me to position the relevant components much more freely.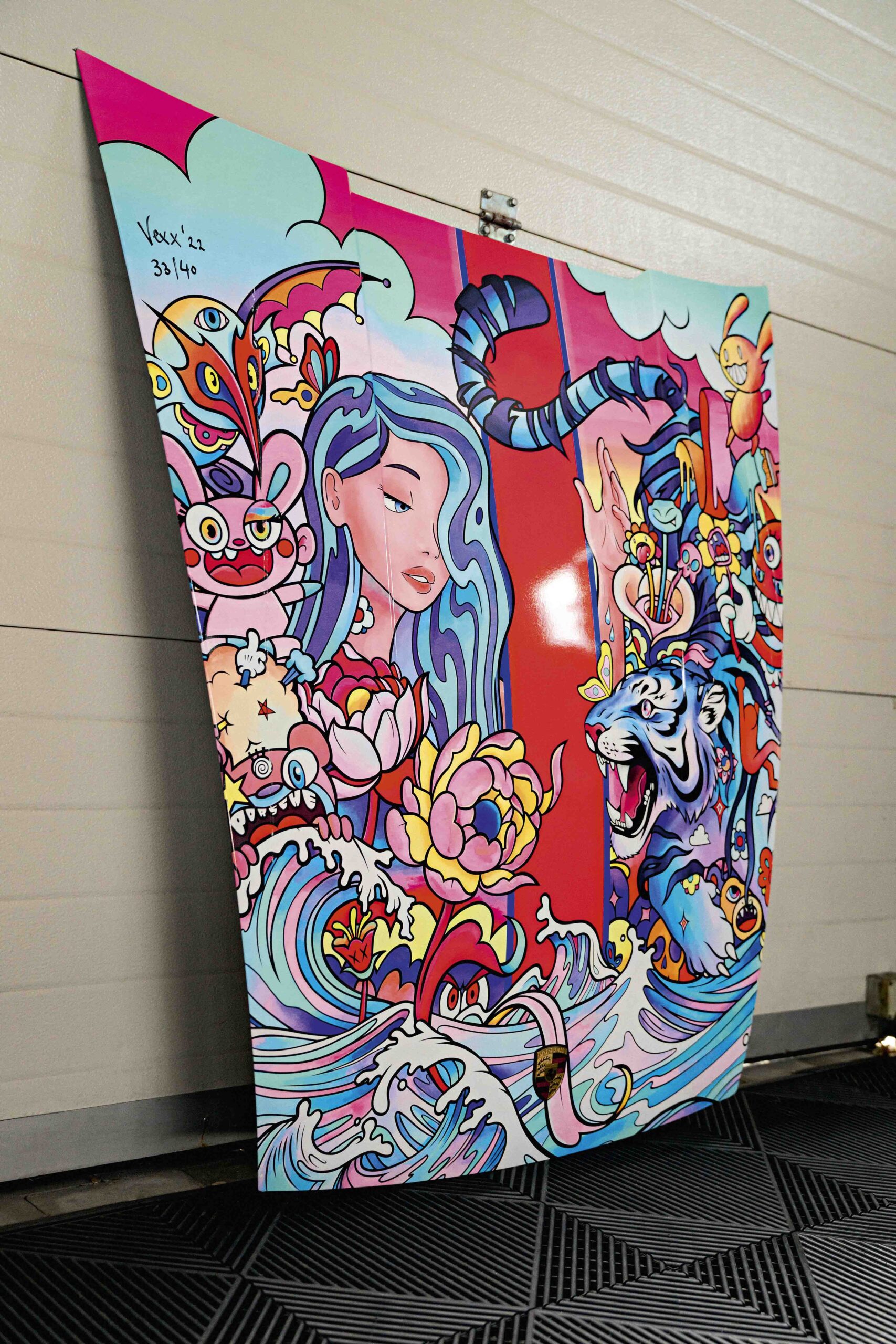 So a combination of functional quality and aesthetics. For a lot of people, this describes their understanding of luxury. What does luxury mean to you?
Quite simply and to the point: space, time and a sense of calm. No matter how fantastic your hotel room is, no matter how well you were taken care of on a flight or how expensive and exclusive your car is, if you don't have these three things, it's not luxury. So it's not only about material things. For me, luxury is something that I have to create myself because I'm responsible for making these three things happen. The greatest danger is being seduced by this and doing something just because you can. For me, the user experience and the formal implementation have to work together. They have to function together. Styling alone, just making something look good, isn't enough.
So it's about doing something for yourself?
Exactly. Of course, that isn't so easy when you live in a city with ten or twenty million other people. But here, too, I have to decide what's important to me. Let me give you another example: I had always dreamed of having HON Circle status at Lufthansa. Now I've been a member for the past seven years, enjoying all the first-class amenities, but I actually find the price to be too high. Because every time I get that new plastic card, all I can think is: "Oh dear, so much time wasted flying around all over the place instead of exploring the great outdoors or spending some quality time at home." I also don't like being constantly attended to by the flight attendants. I don't need that. It's these experiences from which I derive our understanding of luxury for Genesis.
Can you be more specific?
First of all, I'm reluctant to even use the word "luxury" when talking about Genesis. For me, Genesis is more about design, technology and hospitality. Why hospitality? Because I see this love of serving the guest as something deeply Korean, something I don't see in this form anywhere else. When it comes to hospitality, I haven't had a single negative experience in my seven years in Korea. Here in southern Germany, where I live, the Internet has been down for three weeks because a car crashed into some telecommunications box somewhere. When I called Deutsche Telekom, the first thing they did was to shift the responsibility back on me, telling me to buy a new router or get new cables. I had already done all that. But first I had to prove it. In Korea, that's one call: three hours later they're at my door and the matter is settled.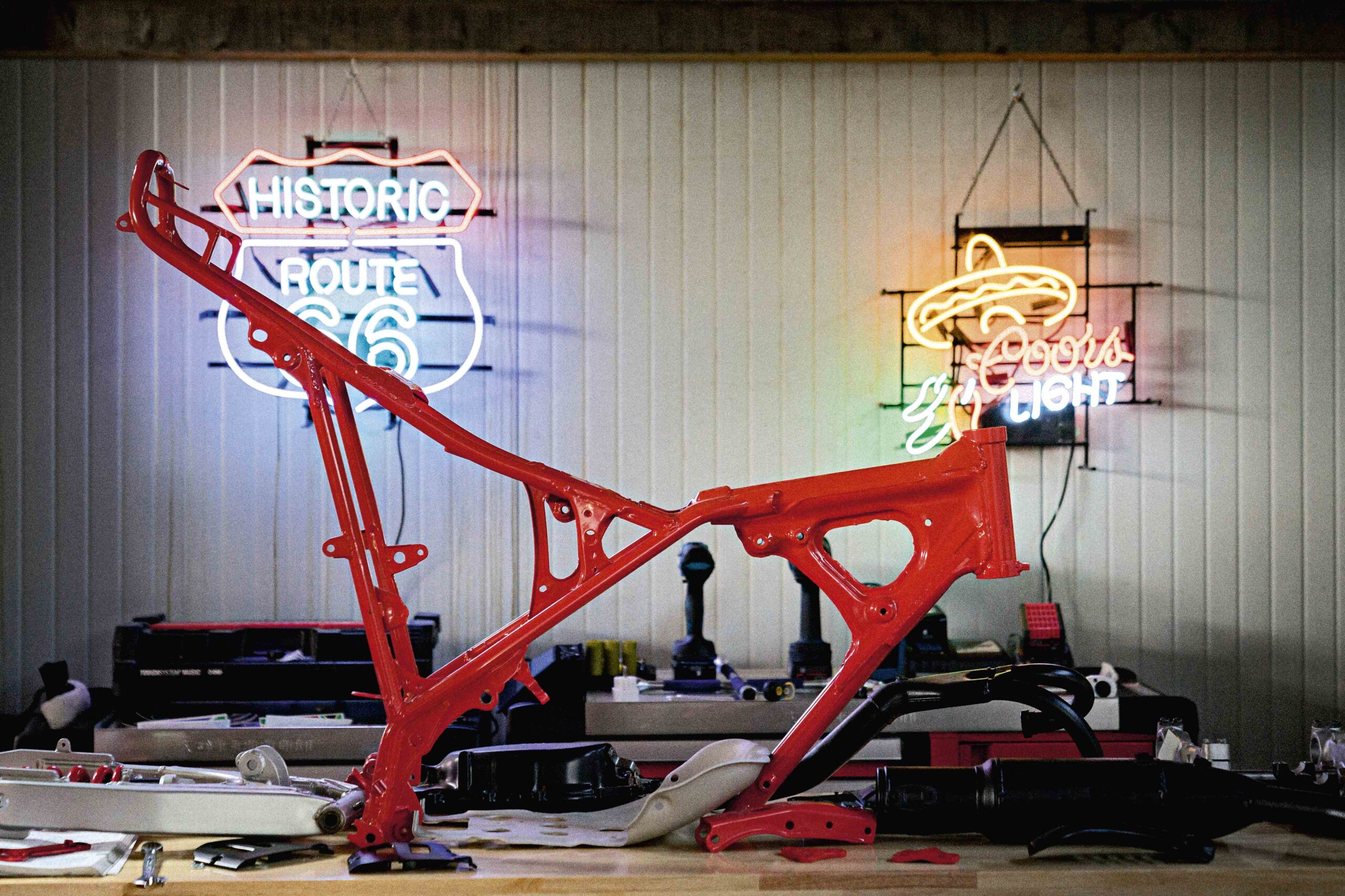 Sounds like confirmation of the cliché about Germany being a customer service wasteland.
But service is what it's all about! And that's why at Genesis the customer isn't simply called a customer, but a guest of honor, or sonnim in Korean. We do everything we can to bring that understanding to the road, which is why it might take a little longer. We don't have dealers. If you want to buy a Genesis, you call us or arrange a test drive online. The car is then dropped off at your place and picked up again later. It's the same with service and maintenance. You get a replacement car and don't have to worry about anything. For five years. As soon as you buy a car from us, you're our guest. That means everything is taken care of. For me, that's an enormously important topic that reflects exactly what I mean with luxury.
That's a clear explanation of your luxury understanding for the product. What about the brand?
Here we go several steps further. I'm actually an engineer and automotive designer, but the Genesis brand world also includes hotels and restaurants. Because those are part of the brand world as well. We have the Genesis Lounge at the Shilla Hotel in Seoul, for example. Here, too, we implement our ideas in a consistent manner. When you make a reservation, you get a table in a room all to yourself. It's the best hotel in Korea. We have exactly the same concept at our Genesis House in Manhattan, which is considered the best Korean restaurant in the world. And I'm learning a lot in the process. The -restaurant is always fully booked. When I asked for a report after six months on the job, I was surprised to read that we were far from breaking even every quarter. To my question as to how that could be, I was told, "You can't run a luxury restaurant, demand the highest standards of service, quality, staff and ingredients, and then aim for profit as your main goal."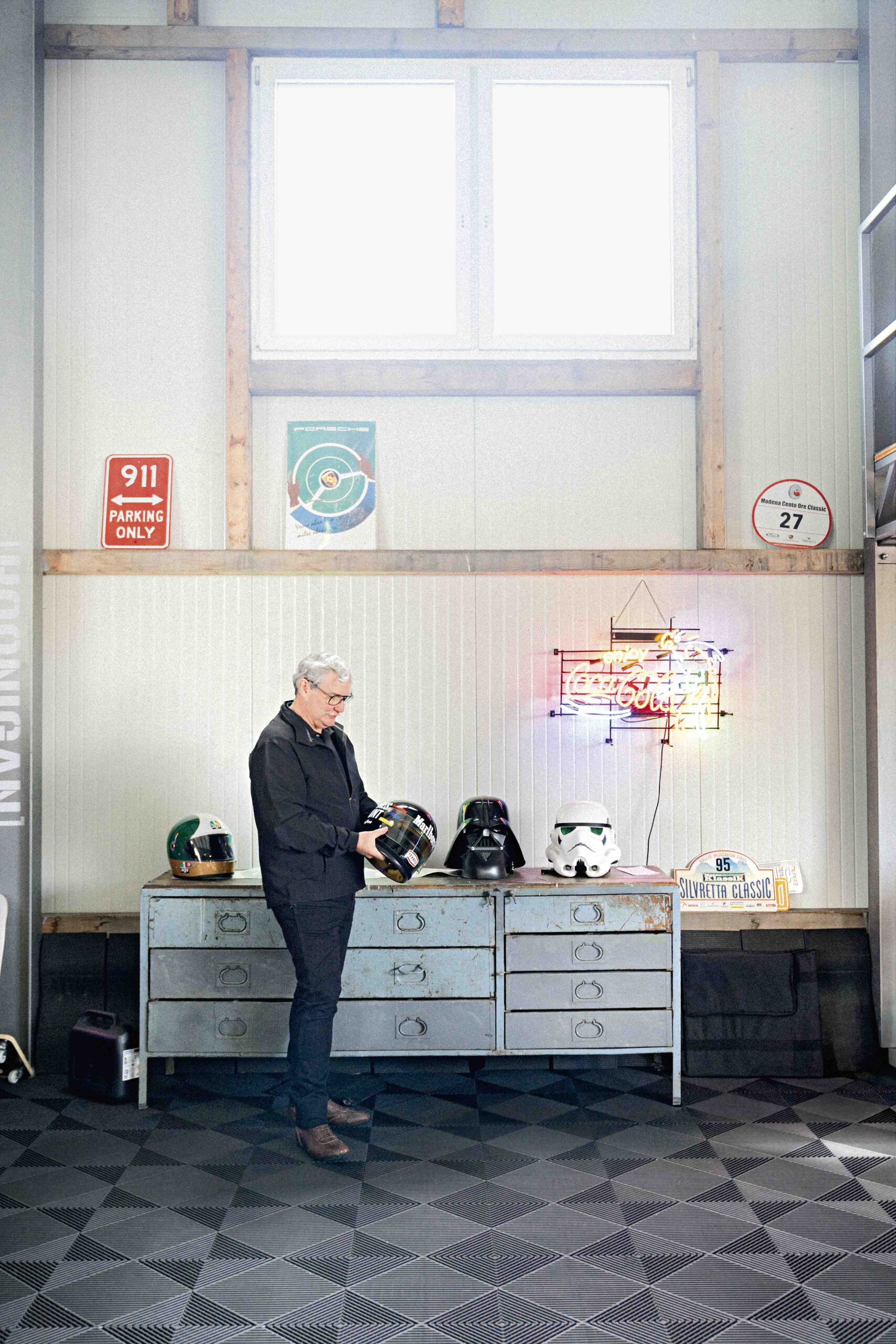 How did you react to that?
I don't ask for any more reports! [laughs] But seriously, the standards for the food and the staff – not to mention the rent – are so high there's no way the model can turn a profit. I think that describes part of our understanding of luxury. If you really take the guest of honor philosophy seriously, you don't always have profitability as your first priority.
We go over to the cars. A Porsche 911 G in mint condition, a 993, a white 964 RS. Donckerwolke could tell a story about each one. But he also says, "Most of them aren't even registered anymore because I just don't have the time." He explains why each car is different, why some require more time and effort to be road-certified, and why that can't just be done by the inspection station around the corner. Donckerwolke collects almost exclusively Porsches. Besides the models here, he has two or three more stored away in another garage. If you ask him – keep in mind, this is the chief creative officer of Hyundai Motor's Genesis brand – where he got his enthusiasm for Porsche, he will tell you the following story:
When I was a teenager, I was in Senegal with my parents, and the Dakar 6 Hours race wasn't far away. So I went there and looked at all the cars. One of them was a 1974 Porsche 911 RSR, three-liter engine, which roared to life right in front of me. That experience, that feeling, has stayed with me ever since.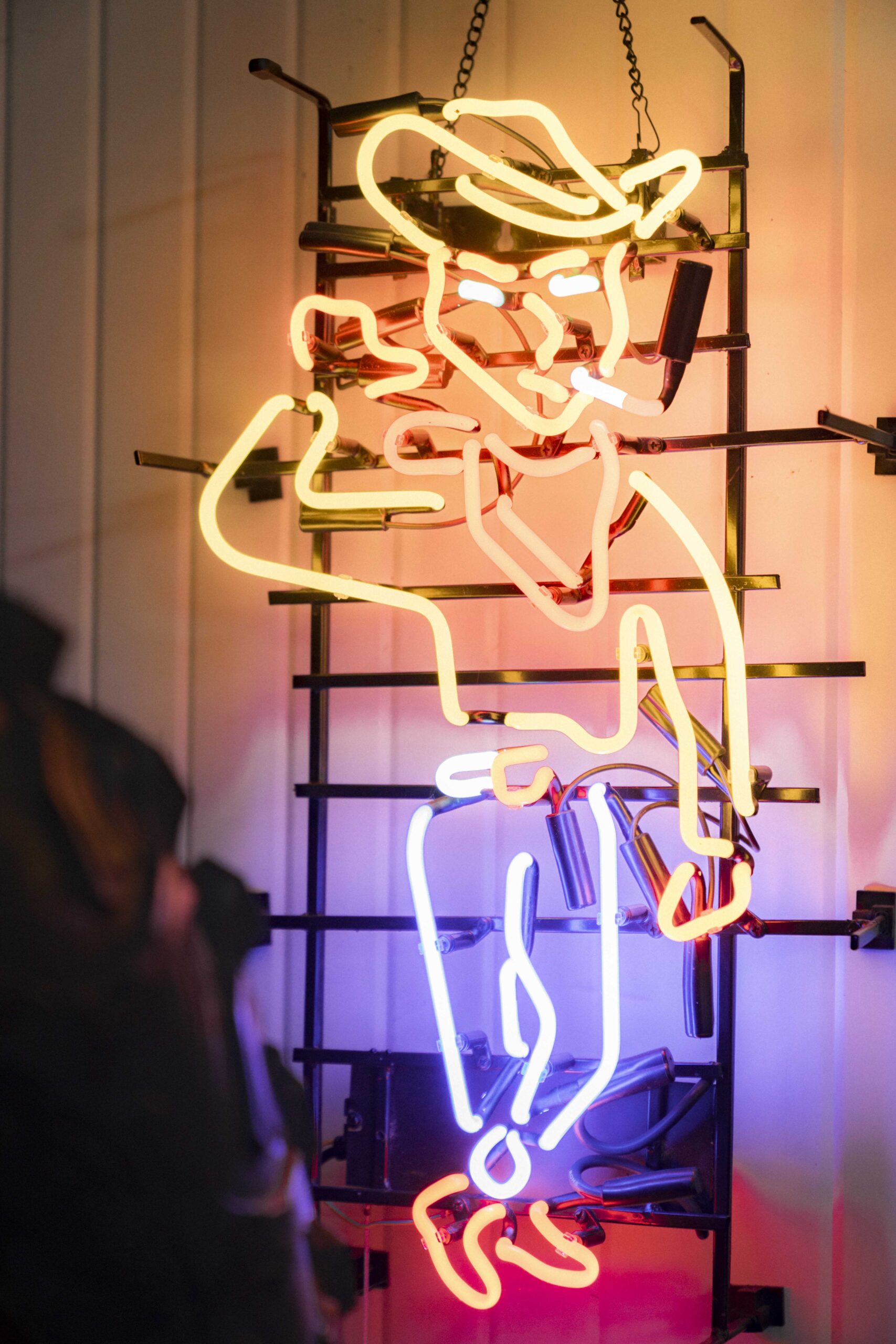 The spark that ignited your own enthusiasm, so to say.
Absolutely! And that enthusiasm remains alive and well. The sound of a 911 continues to have a profound effect on me. For my fourteenth birthday, I desperately wanted my parents to give me Paul Frère's book on the Porsche 911. It was in French. It became my bible. I knew it by heart.
By heart?
Word for word. Where we lived, as I said, there were no cars like that. Once a year my father had to go to Geneva for a debriefing at the UN. I stood all night at the window of the hotel and watched the cars drive by down on the street: Porsches, Ferraris, Lamborghinis, Maseratis. Then I started to draw the Porsche 911. It was a way for me to establish a -relationship with this car. And that relationship turned into a long platonic love affair.
When did that love become more physical?
That took a while. I chose German as my second foreign language at school because I really wanted to work for Porsche. I then became an engineer and later a designer. To be honest, I was really a bit afraid of buying a 911. It was always my big dream and I was worried that reality wouldn't be able live up to the fantasy.
But your concern was unfounded?
Yes, and today it is more unfounded than ever. I'm not just talking about the 911 from an aesthetic point of view. I love things that work well. And that's also the reason why I have always owned significantly more Porsche 911s than cars from other brands. The 911 is unlike any other car.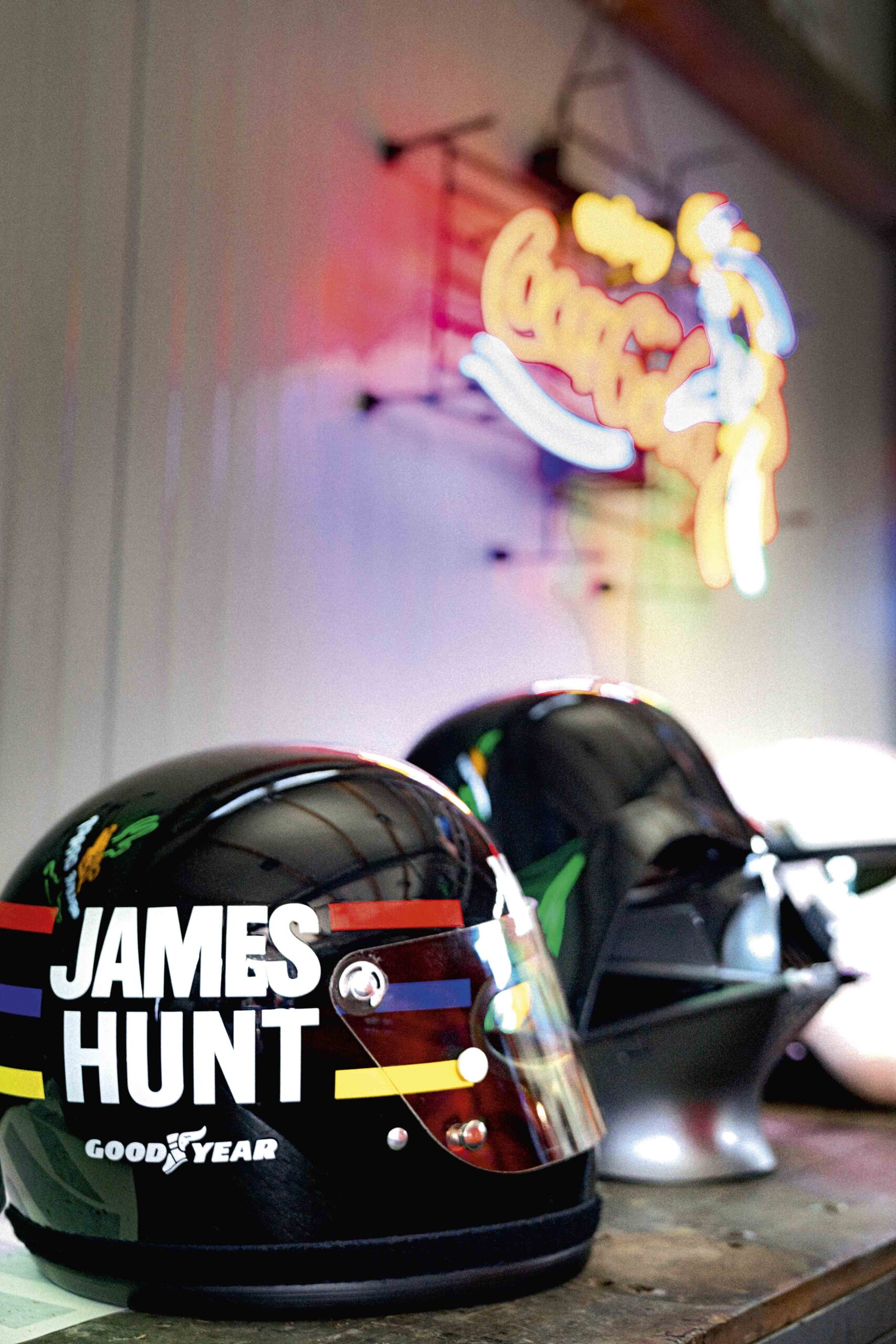 You own both classics as well as newer models.
That's right. And I love them all. Each car has its own unique personality. And I like changing which one I drive because then I can feel how the chassis works differently, how the weight of the engine is different in each case and how that affects things.
Do you have a favorite?
Tough one. I love the 964, it still has those two cannon-like front fenders. It looks like Superman in flight. The 993 introduced a lot of changes: flatter in the front, much more complex in its shape. Because although the shape of a 911 seems simple, it's actually quite hard to sketch. I tried to model a 993 when I was still a teenager. That's when I first noticed it and was fascinated. It's nice when something seems very simple, but there's actually a lot of art behind it. It's like a very good dancer: you never see him sweat, but a lot of work takes place behind the scenes to make his moves look so effortless.
So the challenge is to get to the heart of the matter.
Exactly. And that's what the 911 delivers like no other car – across all generations! The 911 is designed by engineers for engineers. You like it – or you don't. It was always evolving, even when Porsche itself no longer really believed in it. That's one of the reasons why I think the Porsche 911 is the first global automobile. It's not the result of a survey of the individual markets to see what they wanted.
Do you have a favorite color?
There really isn't any color at Porsche that is as amazing as Oak Green. With Slate Gray following in a close second. I still don't own a car in either color. I like white a lot because it's from the world of racing, black because it's very elegant.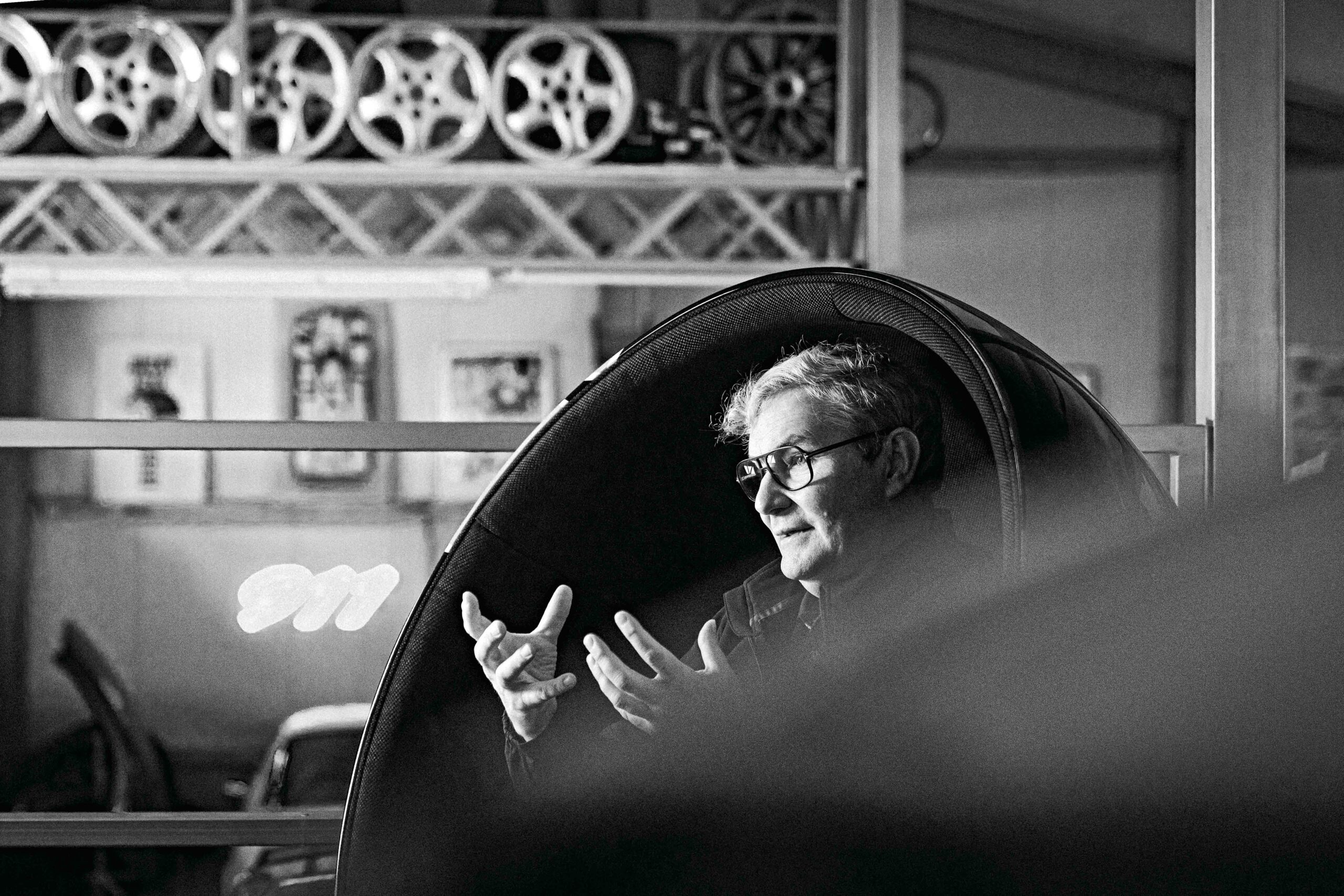 What is it about collecting that you find so fascinating?
I think it's the sheer pleasure. I always want more. Sometimes I think, "Okay, it's been a couple of years now, time to buy myself another Porsche." If it's a new car, I think to myself, I should go and buy another classic. And when I buy a classic, I think to myself, I should go and buy another new model.
LUC DONCKERWOLKE was born in Lima, Peru, in 1965 as the son of a Belgian diplomat. After studying in Brussels and at the ArtCenter College's former campus in Vevey, Switzerland, he began his career at Peugeot, moving on to Audi, Škoda and finally ­Lamborghini, where he first took on the position of chief ­designer, with responsibility for the design of the Lamborghini ­Murciélago and Gallardo, followed by positions at SEAT and Bentley. As chief creative officer of Hyundai Motor Group, he is in charge of the design language for Hyundai, Kia and Genesis and contributes creative input to corporate brands such as Boston Dynamics and the urban air mobility company Supernal.
Interview by Michael Köckritz for ramp
Photos by Matthias Mederer · ramp.pictures
rampstyle #29 All Summer Long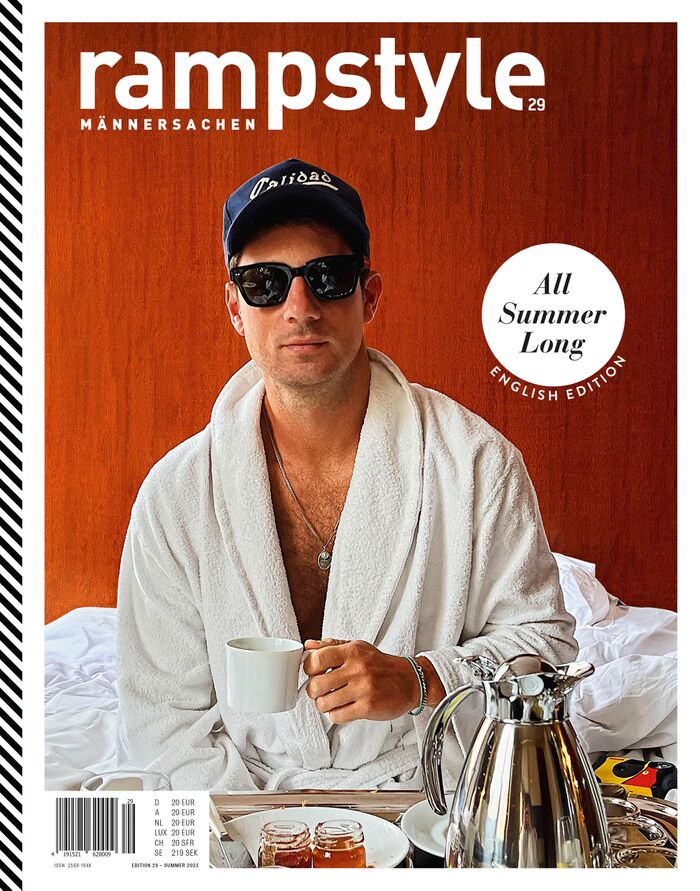 Barcelona in summer. With Alvaro Soler – and a Porsche 911 SC. An approach to the phenomenon and the person Yves Saint Laurent. We spoke with Udo Kier in Palm Springs, and Luc Donckerwolke in his garage. And then there's the cover – and the associated story of House of Spoils. Find out more