The summer is currently in top form – and we want to follow suit. With the best gadgets and must-haves for the most beautiful time of the year. Our guide for all those who still don't have the right swimsuit – or are looking for the perfect pair of sunglasses as well as the ideal entertainment.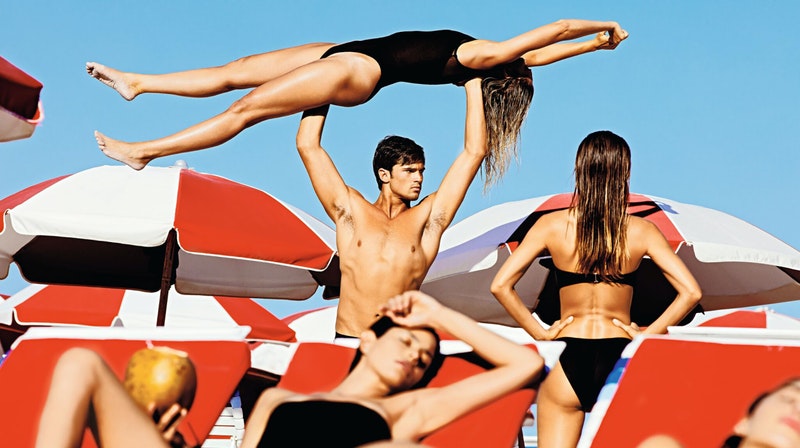 ASKET Swim Shorts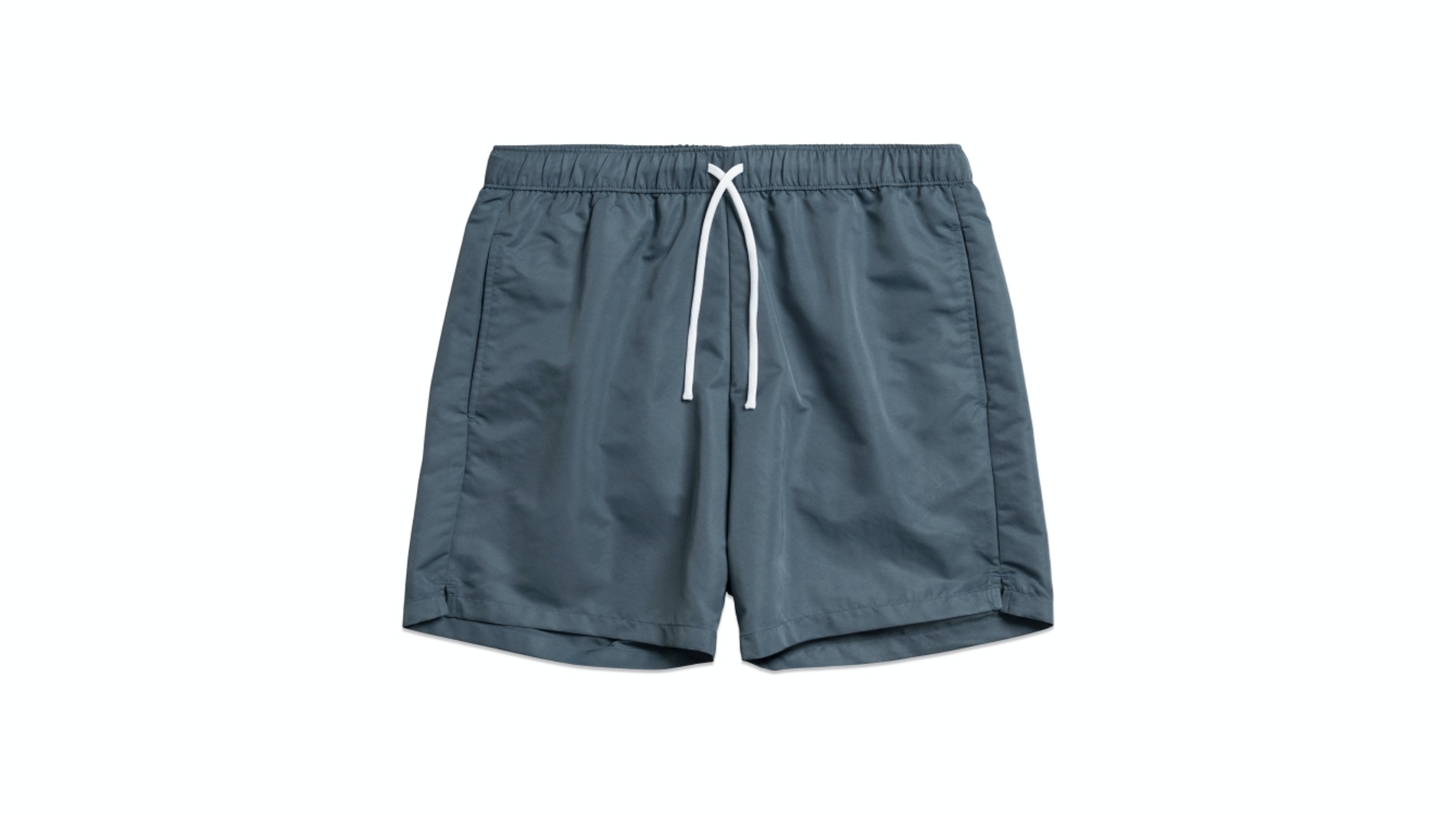 Actually, August Bard Bringéus and Jakob Dworsky only dreamed of the perfect white T-shirt. Then the two Swedes, who met at the Stockholm School of Economics, founded the fashion label Asket and began to radically rethink fashion. Oh, and they also developed timeless swim shorts – which also (and only logically) have been improved for the upcoming summer season.
Beach-Ball-Set Frescobol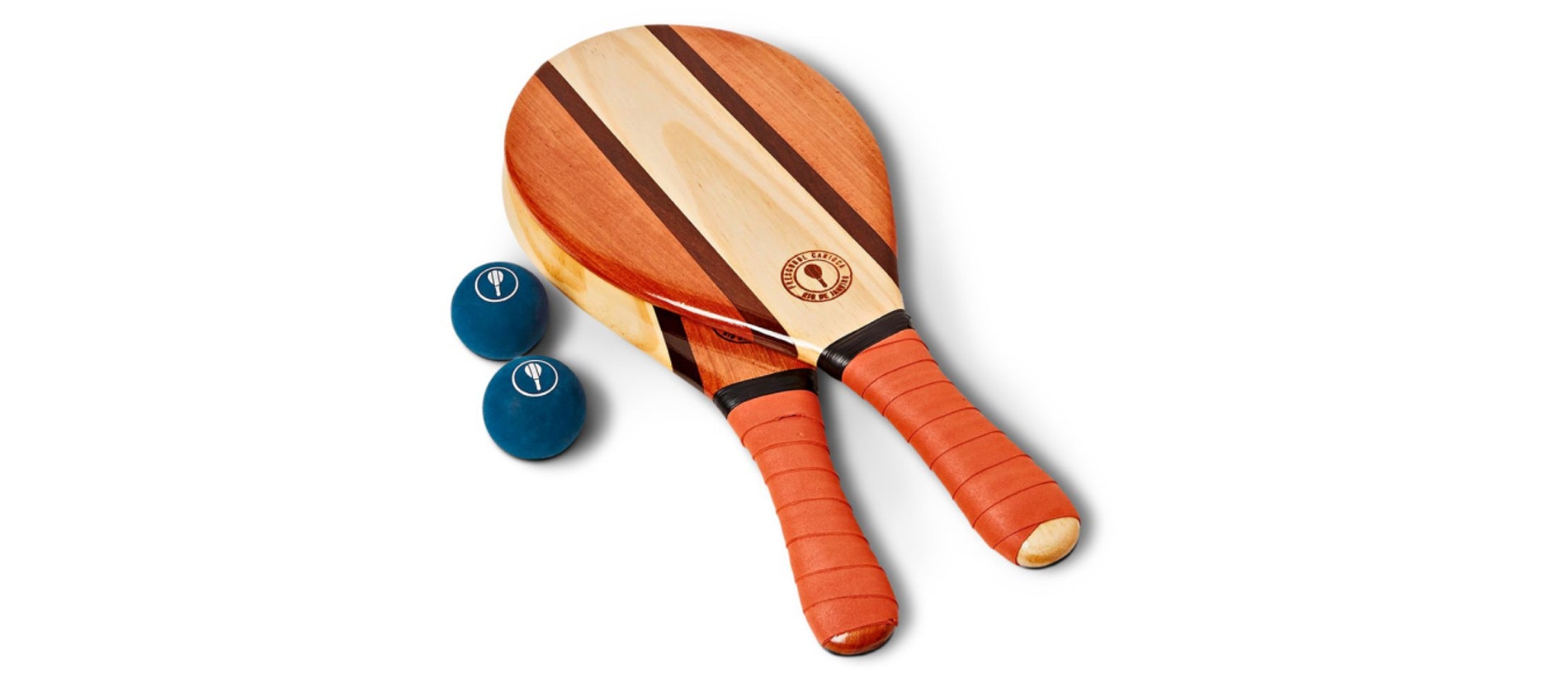 There are only two kinds of beach people: those who just lie around and those who play beach tennis near the surf. For the latter, Frescobol Carioca has designed the perfect racket. Each one is handmade, polished and glazed so that neither grains of sand nor salt water can harm it. So you can play your balls in style – and more easily ignore the fact that you're incredibly annoying to those who just want to lie on the beach.
Ökonomie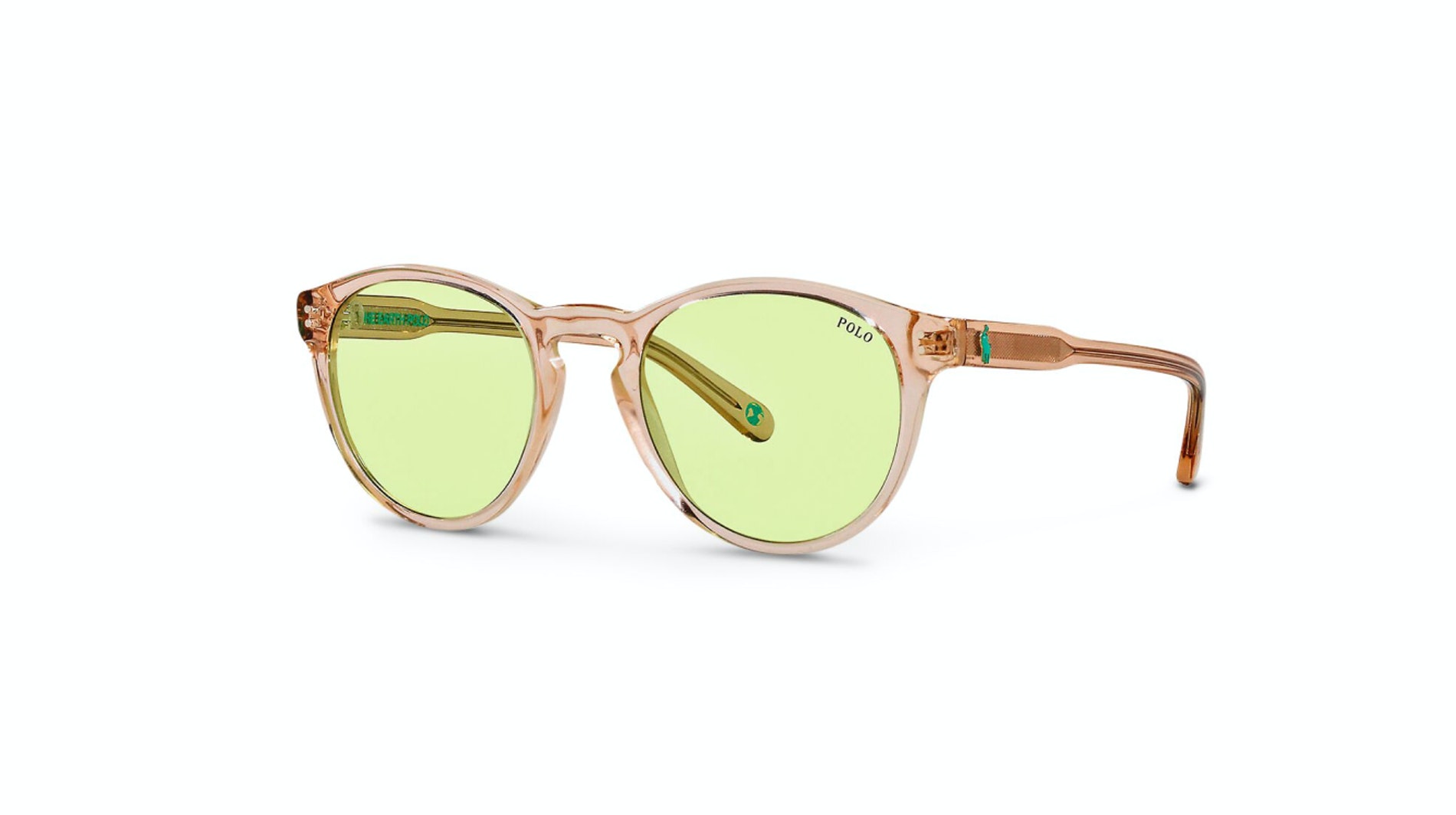 In economics, market equilibrium refers to the development of a market in which the quantity of supply equals the quantity of demand. Well, and these Ralph Lauren sunglasses are sold out right now. But will surely come back in.
Zenith Defy Extreme Carbon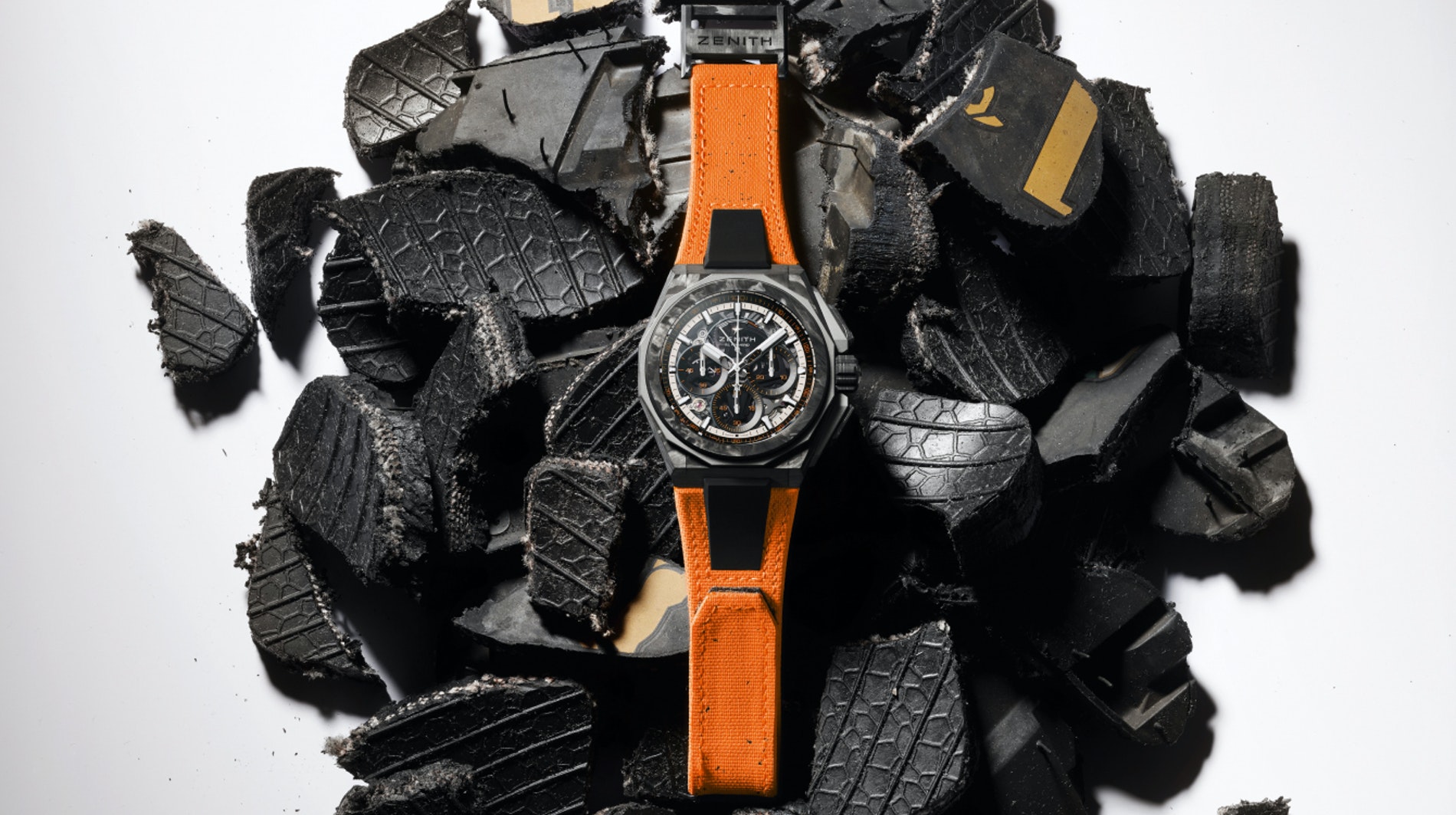 Even Aristotle from ancient Greece knew that "adventure is worth striving for." In Switzerland and at the traditional house Zenith, in turn, they know that adventure and sustainability complement each other well. Especially in the case of the "Defy Extreme Carbon Extreme E Special Edition." In concrete terms, this results in a limited edition watch to match the recent "Island X Prix" of the off-road electric racing series in Sardinia, water resistance to a depth of 200 meters, a bracelet with recycled tire particles from the vehicles – and a housing made of titanium and carbon. That's how you leave a lasting – and sustainable impression.
rampstyle #26: "Good News"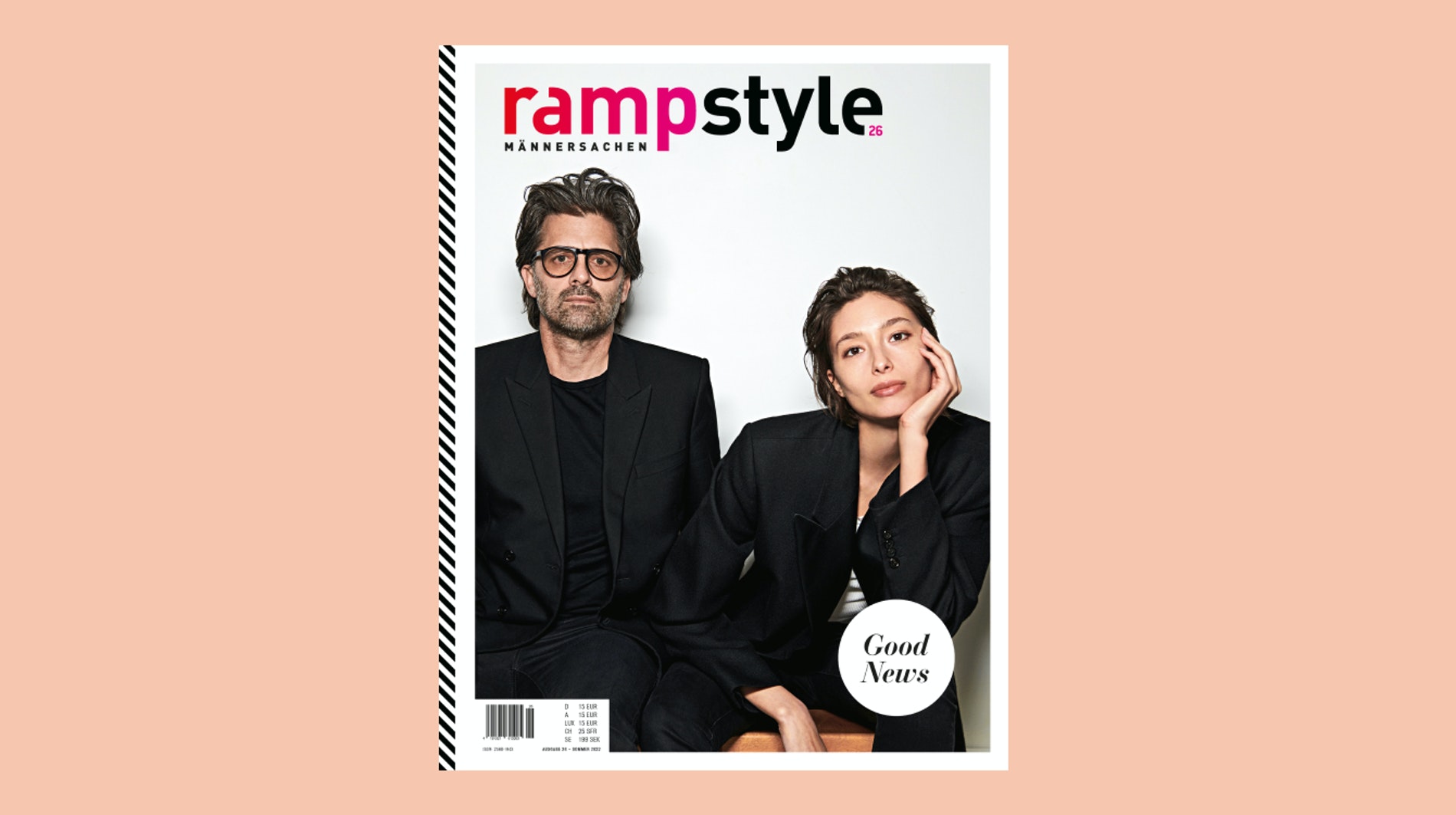 Good news: Just ten minutes of silliness can make the whole world a happier place. And if the term framing means anything to you, you'll know anyway: the tone makes the music. The other good news? They are lurking in rows and pages of the new rampstyle. And that's exactly what you want to read in the summer.
rampstyle #26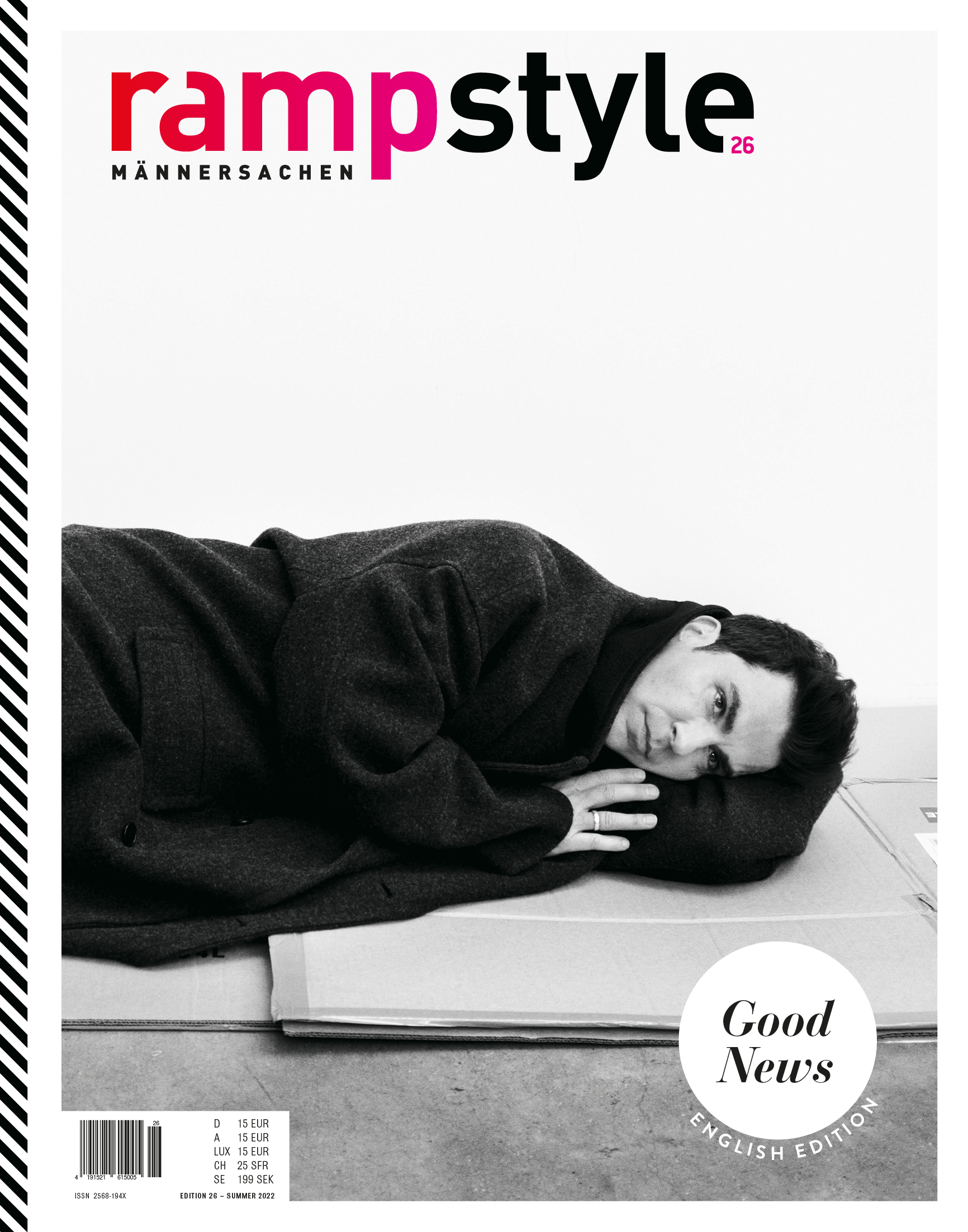 Two thin ovals far up inside a circle, a curved arc below, sketched on sunny yellow. In a split second, our brain has combined the elements into a smiling face, instantly putting us in a good mood. Wonderful! A smiley like that just feels good.
The smiley was invented twice: once in 1963 by Harvey Ball, a graphic designer and advertising expert, who was commissioned by a U.S. insurance company to create something to motivate its employees. The company paid $45 for it, but Ball never had the idea of applying for trademark protection. Franklin Loufrani, a French management consultant, was more enterprising. He placed his smiley in the newspaper »France Soir« in 1972 as an indication of good news and had it legally protected. So much for the first round of inventions. We owe the second invention to Scott Fahlman. The professor of computer science wrote on the Carnegie Mellon University electronic discussion forum on September 19, 1982: »"I propose the following character sequence for joke markers: :-). Read it sideways.« It was probably the ten silliest minutes of his life, Scott Fahlman revealed extremely gleefully in conversation. So let's take note right here: Just ten minutes of silliness can make the world a happier place.
With this in mind, we wish you a lot of fun!
Text: Jack Weil for ramp
Photo: Tony Kelly