Motul is broadening its product portfolio in the automotive sector by launching its new Car Care series. The unique cleaning and accessory products were developed based on Motul's many years of experience and in-depth expertise and provide effective and lasting care for the vehicle interior and exterior. The new Car Care product series comprises eleven different care and cleaning products as well as six accessories and will be available at specific retail partners from now on.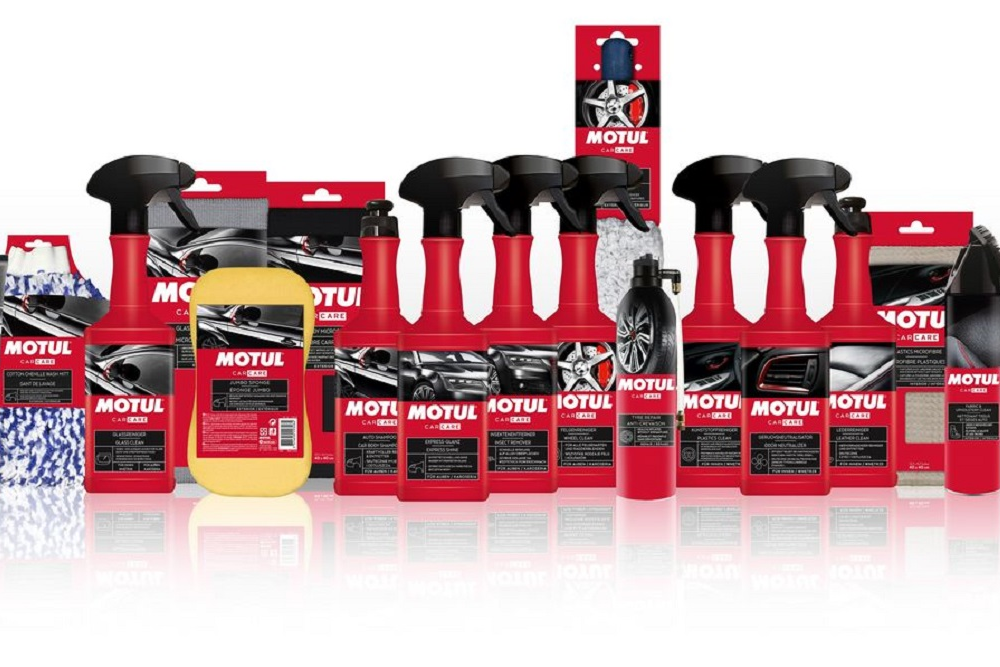 Motul is expanding its product line for the automotive market to include a new range of special care products. The care range not only features cleaning products, it also includes dedicated accessories such as microfiber cloths, sponges for bodywork, rim brushes, and wash mitts – for a gentle and thorough cleaning. Motul has also developed products for interim car repairs such as a tire puncture spray and a scratch remover.
"Our aim is to offer the highest quality products for every aspect related to motor vehicles, thus we have extended our product range by adding a complete care care series," says Armin Bolch, Managing Director of Motul Deutschland. "
"Since we have a very strong motorcycle care line, it seemed logical that this would be the next step. The knowledge we've gained from numerous partnerships with car manufacturers and racing teams has been a tremendous advantage in the development process, helping us to create the perfect product for car care and cleaning."

All products have been specifically adapted to suit the requirements of the different components and surfaces, and thus ensure cleanliness and care. The series includes the following products: glass cleaner, tire puncture spray, scratch remover, car shampoo, express shine, insect remover, rim cleaner, plastics cleaner, leather cleaner, upholstery cleaner, odor neutralizer, jumbo sponge wash mitt, rim brush, as well as microfiber cloths made especially for the bodywork, glass, and plastic components.
For further information and details about the new Motul Car Care series, please visit: www.motul.com
---
Report by motul.com
---