This extreme challenge was made possible by Valkyrie Racing's Chief Engineer Kieron Bradley. It took 2 years of development to turn their Porsche 356 into an ice ready beast fitted with skis and tracks fitted for the polar terrain.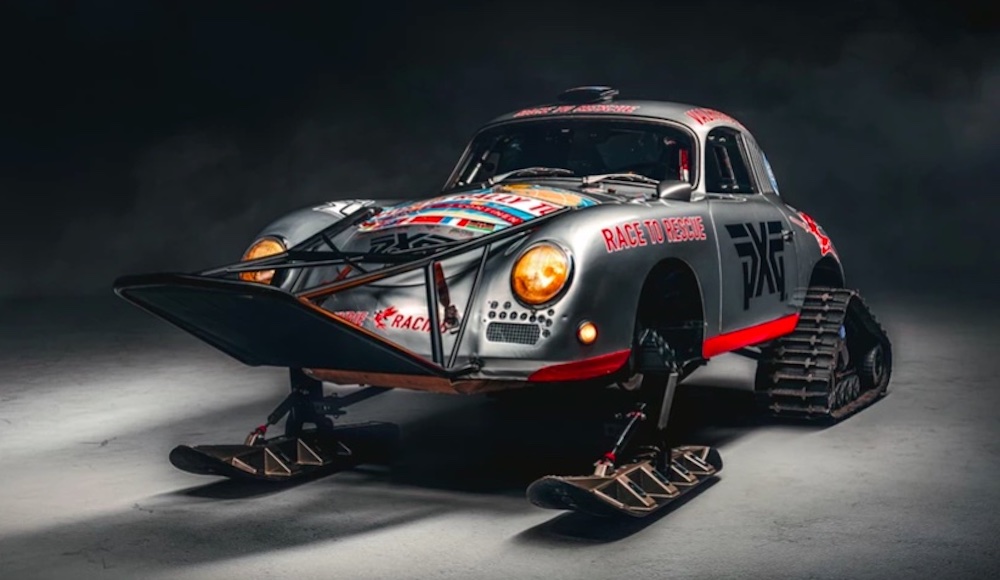 After more than 18-months of re-engineering the road-going vintage Porsche for Valkyrie Racing's coldest and most dangerous endeavor, UK-based Senior Chassis Deign Engineer Kieron Bradley has succeeded in creating a on-of-a-kind ice machine, it's an engineering marvel.
Details of the Porsche 356
With reinforcement to the chassis ranging from aesthetics to safety and environmental considerations, a combination of skis, tracks and a crevasse bar with a dual-sided solar panel are the outward retrofits first noticed, with a particularly bold and aggressive design for the overall exterior.
According to Bradley, not only do the skis make a good looking technologically advanced statement, but they were specifically designed to be supported by all the other components to make less of an impact on the snow than a footprint.
"The ski and track combination increase the flotation by a much as 300% when compared to Antarctic 4X4 support vehicles on the 42″ tires -and the 356 will be gliding and leading the tracks throughout the entire journey."
Click here for further information
more information: valkyrieracing.com
---