Gallery Aaldering is open for business –  Here is a special Maserati selection of cars that have recently arrived or are expected soon at partners of Gallery Aaldering. This preview allows you to be the first to indicate your interest in one of these cars. The showroom has reopened so you can visit it without having to make an appointment, but the website is still open 24/7. Do you want to hear more about these cars? Please send an e-mail to: info@gallery-aaldering.com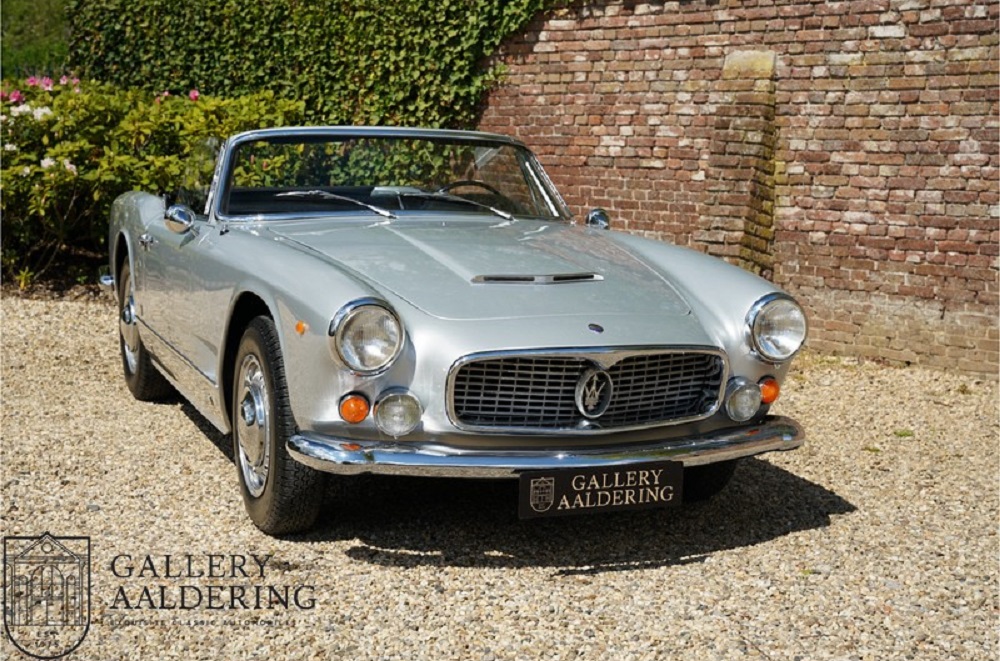 ---
Maserati 3500GT Vignale Spyder (1960)
Only 232 made, EU delivered and matching numbers and colours car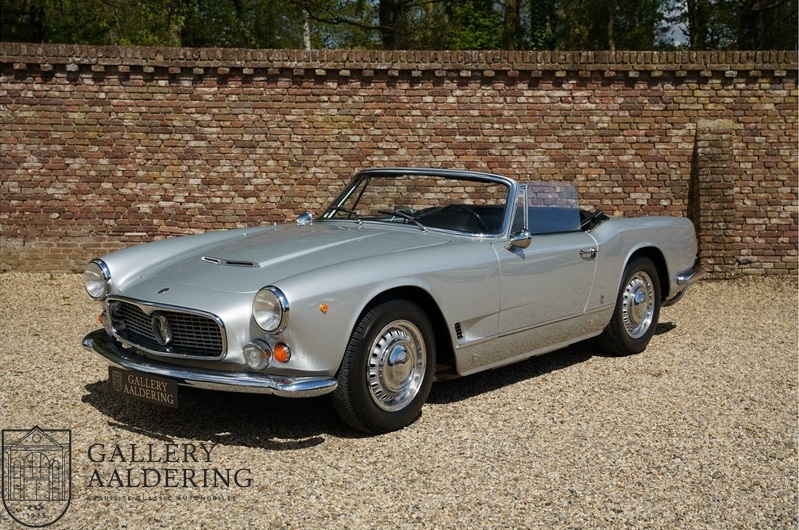 Between 1957 and 1964 Maserati built 1,976 3500GT'sCoupé with a Touring body. This convertible with a Vignale body on the other hand is much rarer with only 232 having been produced. Since this car first hit the roads in 1960 it has lost none of its beauty. What a gorgeous design! This car has recently been resprayed in her original "Grigio Platino" finish. The quality of the respray and its current condition is fantastic. The bodywork is as straight as can be with lovely thin and correctly aligned panelwork.
Price: € 625.000,-
---
Maserati Bora 4.9 (1973)
Great restored condition, only 275 made!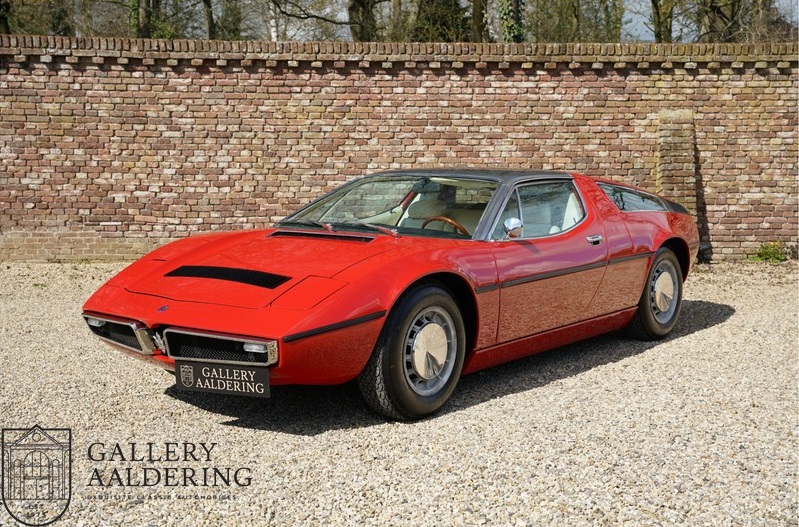 This 1973 Maserati Bora 4.9 was supplied from new in Miami, the United States. It has a "Verde Pino" finish. A few years ago this Maserati Bora underwent a complete restoration, and that shows! Both bodywork and chassis are in top quality condition. The panelwork is nice and thin and all the brightwork fits perfectly and is in good shape.
The respray was done very well and remains in good condition. The paintwork and stainless steel roof contrast nicely. The interior has been fully refurbished with light coloured carpets and supple Connolly leather in Maserati Avorio. That typical 70's flair just oozes out of the seats. Naturally, the correct Campagnolo wheels with their stainless steel centre form part of the car's make-up, fully in line with the window frames and stainless steel roof.
Price: € 169.500,-
---
Maserati Khamsin 4.9 (1977)
With great history, top condition example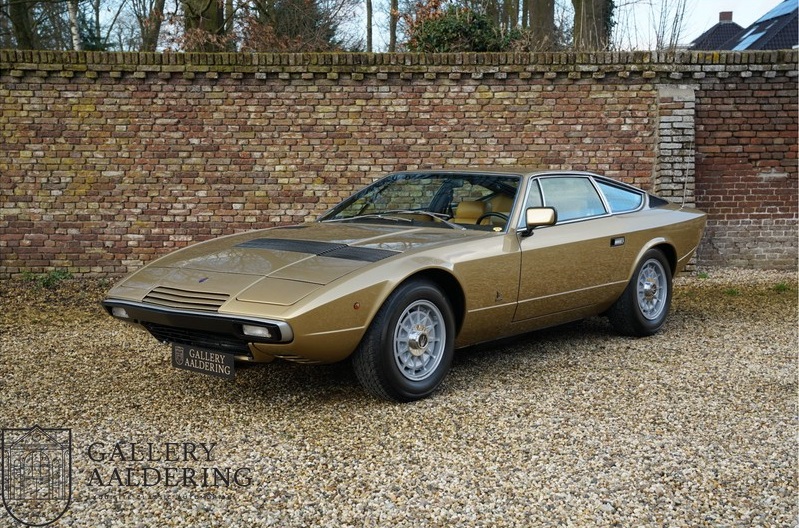 Where does one start when describing this wonderful Maserati Khamsin (Tipo AM120)? The car was supplied from new in the USA in 1977 and is one of only 430 Maserati Khamsin's produced. The car has recently been restored and finds itself in the best of health. Since work was completed in 2015 the car has only been used sparingly as well as having enjoyed perfect maintenance.
The bodywork was fully taken back to bare metal and repaired where necessary, leaving us with a top-quality specimen. The body is totally unmarked with lovely thin and correctly aligned panelwork. The "Oro Kelso" paintwork was freshly applied and remains equally unblemished.
Price: € 179.500,-
---
Maserati (factory) Ghibli Spyder (1970)
Matching numbers and colours, only 125 made, top condition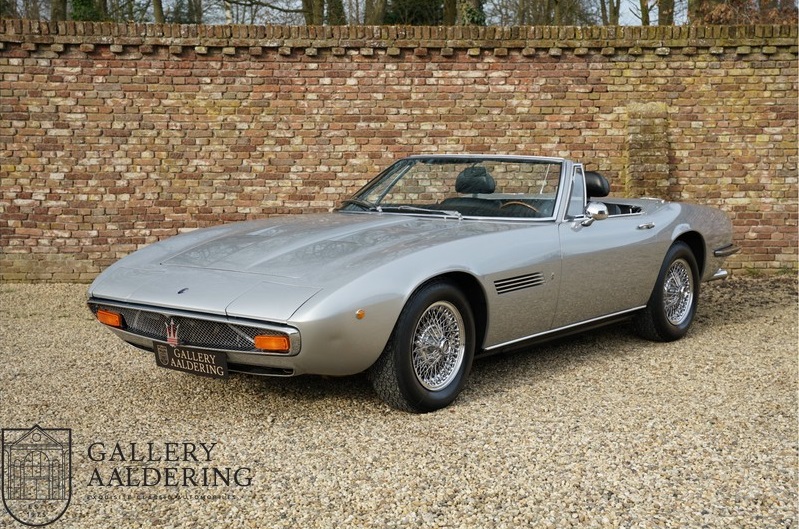 La Dolce Vita, it doesn't get any better than "La Dolce Vita". We have a 1970 Maserati Ghibli Spyder 4.7 with only 31,049 miles on the clock. This particular Maserati Ghibli Spyder is one of only 125 Spyders built by Maserati themselves. Giorgetto Giugiaro designed the Maserati Ghibli and Ghibli Spyder whilst still working for Ghia. It was also one of his last designs before starting up his own Italdesign company. The Ghibli is still considered to be a brilliant piece of design, still attracting many an admiring glance. This Ghibli Spyder has matching numbers and colours, which is just as good as the person who originally ordered the car managed to put a timeless vehicle together. Magnificent!
Price: € 699.000,-
---
Maserati Indy 4200 (1971)
Stunning restored condition, full matching numbers and colours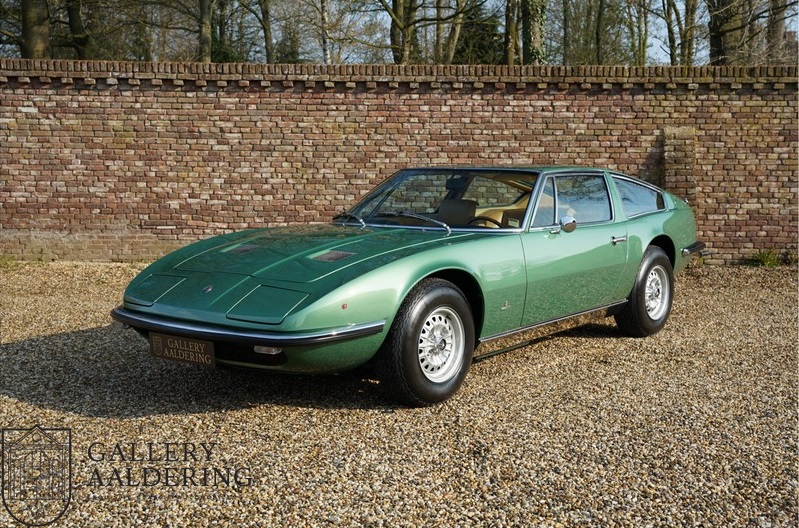 The Maserati Indy was introduced to the general public at theTurin car show of 1968. Not one but two prototypes were on show. At the time Maserati underheld good relationships with both Ghia and Vignale. The Ghia stand showed the Maserati Sinum, a 2+2 designed by Giorgetto Giugiaro just before he started out for himself.
The Vignale stand presented the Virginio Vario design. It would be his design that eventually became the production version of the Indy. Maserati was able to sell 1,104 Indy's between 1969 and 1975, including 440 Indy 4200's like this fine example. This Maserati Indy 4200 entered the Italian roads first on the 30th April 1971 in Bologna.
Price: € 89.950,-
---
Maserati Mistral 4000 (1967)
Nice drivers condition, well documented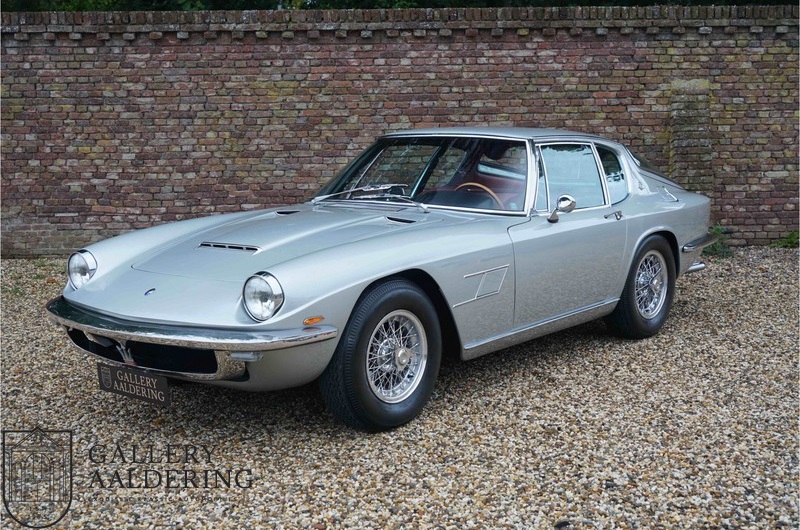 The Maserati Mistral is a brilliant car, don't you think? It is rare too! The Mistral was first introduced in 1963. Pietro Frua drew the design. Frua's designs are characterised by one mans hard work delivering exquisite tasteful design. The Mistral was the car that after a few one-offs revived the relationship between Maserati and Frua. It was also the the design that reconfirmed Frua's reputation as a designer. The Mistral presented Maserati in a different light as manufacturer of luxurious, powerful and especially demure refinement. The Maserati Mistral was the last one to be fitted with a straight-six engine and the first to be named after a famous wind.
Price: € 169.500,-
---
Maserati Khamsin 4.9 (1974)
Turin Motorshow car, Maserati certified, European delivered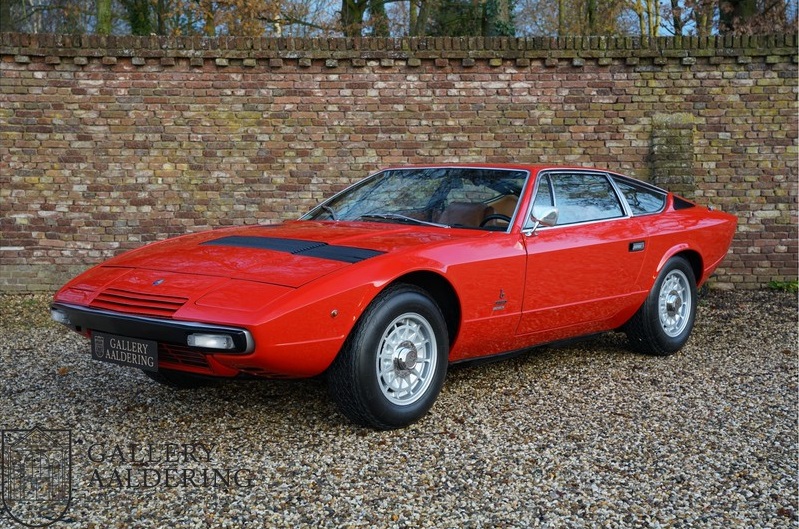 How great is this? When did you last clap eyes on a Maserati Khamsin? Do you know the model? Well, the Maserati Khamsin is the ultimate 70's Grand Tourer and was Maserati's idea of a car for transcontinental European travel at speed. This specific 1974 example has only clocked up 28,745 km and is in very good shape. Let's start by explaining why and how this model came into being. In 1972 Studio Bertone received its first ever order to develop a Maserati. The Khamsin was exhibited to the public at the 1972 Turin Auto Show as a concept car on Bertone's stand. It was well received and in March 1973 the production car took prize of place on the Maserati stand at the Paris Motor Show.
Price: € 137.500,-
---
Maserati Ghibli 4.9 SS (1971)
Original colour scheme, Maserati certified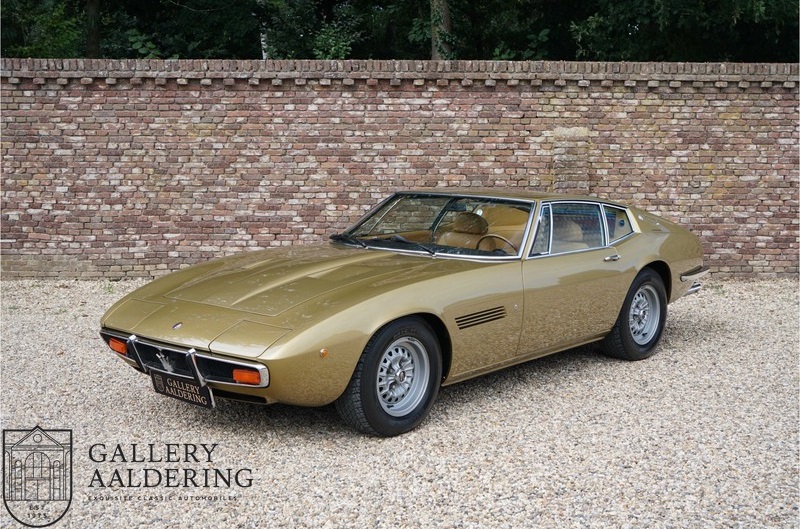 The Maserati Ghibli SS Coupé (type: AM115/49) is a rare, gorgeous, 70's, Italian supercar. This one was built and supplied in 1971. Since then she has only clocked up 47,086 miles. The SS edition of the Ghibli succeeded the standard Ghibli and had more power. This increase was due to the enlarged bore, going from 4.7 litres to 4.9 litres. If the standard Ghibli was pretty rare with only 1,170 made, the SS was even rarer with only 425 made. The car's first owner specified a brilliant car. This Maserati Ghibli SS Coupé has an "Oro Kelso" (gold, code:2463214) finish with a "Senape" (tan, Connolly, code: PAC.1775) interior trim. The car looks absolutely great.
Price: € 198.500,-
---
Find more about Gallery Aaldering here.
More Information: gallery-aaldering.com
---