Sitting boldly along the coastline, the Makena Residence is designed to balance openness with privacy, and sunlight with shadow. The street side of the house presents itself as a modest, single story structure defined by a board-formed concrete wall that wraps around the courtyard.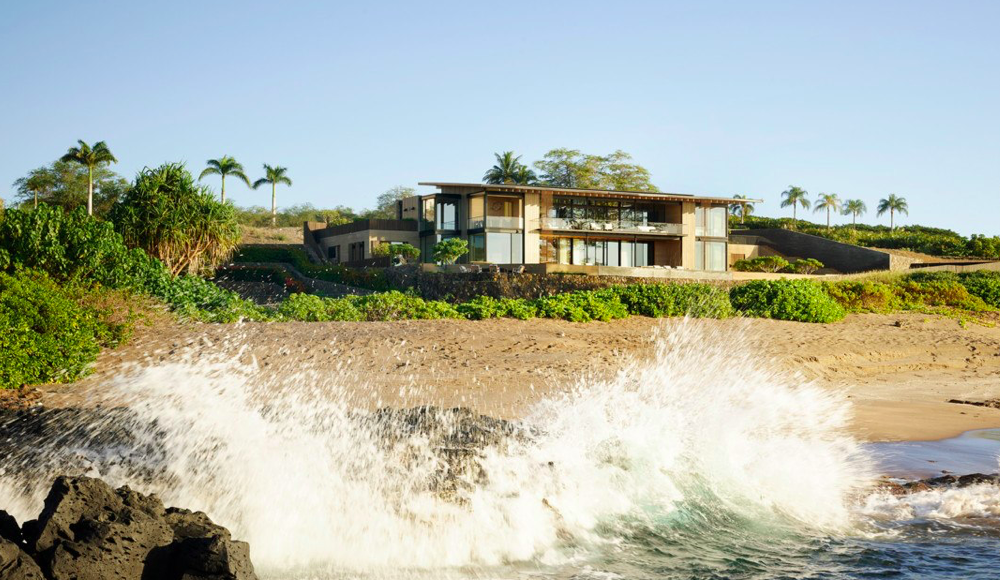 Behind the solidity of the front façade a full two-story program is revealed, lightly constructed of glass and steel, opening the living spaces and bedrooms to a vast seascape. To shelter against intense direct sun and tropical storms, ten foot roof overhangs and sliding screens offer an effective and elegant response to protect from the harsh coastal environment.
Draped from the roof are two copper mesh rain screens that direct rainwater runoff. Inside, the Hawaiian ocean breeze flows through the large sliding glass doors, assisted by ceiling fans to maximize natural ventilation and minimize energy use. These measures and more, taken together, culminate in a building that harnesses the elements and achieved a LEED Silver certification for its sustainable design strategies.
Click here for further information
more information: walkerwarner.com
---