Gooding & Company is pleased to present Geared Online June, a curated online only auction with viewing in the UK. The online only auction will begin on Friday, 11 June and run through Friday, 18 June.
Here are the top highlights of the Geared Online Auction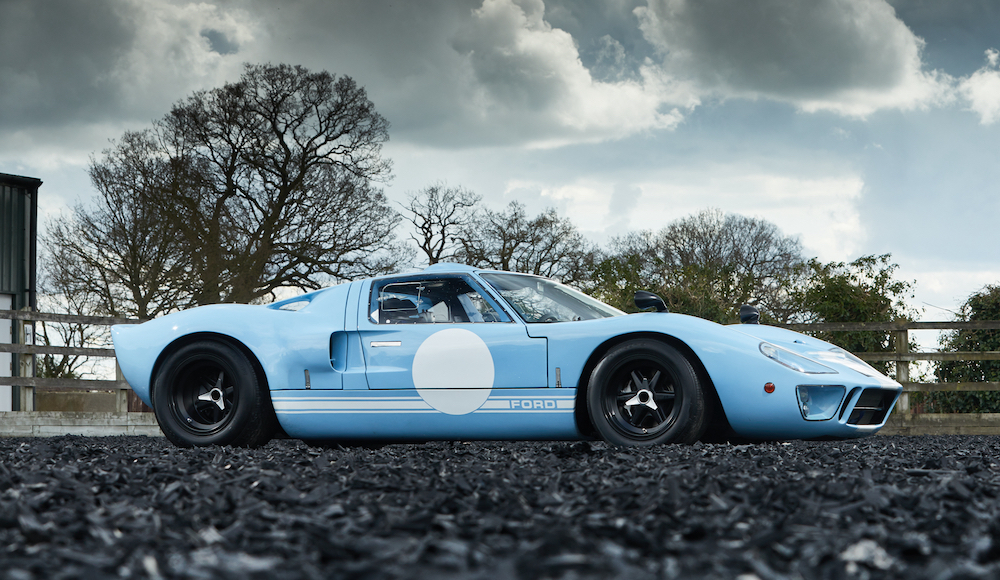 GT40 experts, such as historian Ronnie Spain, have verified this particular 1969 Ford GT40, chassis P/1085, as the last one ever made by Ford — making this auction opportunity a particularly exciting one for Ford enthusiasts. It was sold new as a rolling chassis to Sir Malcolm Gutherie, based in the UK, on behalf of Gil Jackson in New York, and it remained in storage untouched until the late 2000's when UK's Racing Fabrications commissioned the car to its rightful JWA specifications for use in historic racing and events. This historic model's chassis was still "as-new," presented in unmodified and original condition. The commissioned rebuild ensured that it retained its originality, encapsulating within this particular chassis the very last essence of authentic GT40 production.
This example, one of only 105 produced, is presented in 1968 JWA "Gulf Spec" and is fitted with a Gurney Weslake engine. It also boasts 10″ and 14″ wheels with vented disc brakes and four-pot calipers, much like the Le Mans-winning cars of 1968 and 1969. Chassis P/1085 is accompanied with original bodywork and a fascinating history file complete with period documentation. The car has been sparingly used over the past decade, receiving maintenance and servicing by Maxted-Page, and is eligible for countless prestigious events on the historic racing calendar. Its new owner will enjoy the pristine condition of the mid-century sports car, along with all of its historic value as the very last of an automotive legend.
This 1990 Porsche 962C, chassis 962-163, is one of seven customer cars produced by the factory based on the 1988 "Werks" racer, undoubtedly one of the most important racing cars of all time for the automotive powerhouse. Chassis 962-163 was one of three supplied to the Swiss-based Brun Motorsport. Although chassis 962-163 only competed in two World Sports-Prototype Championship races in the period, the resulting retention of originality in this example is unrivaled: it is a referential model of the Porsche race cars of the era, having remained untouched since its last racing event in 1990. This particular example presents a rare opportunity for a collector to obtain a pure example of one of Porsche's most successful competition cars ever produced.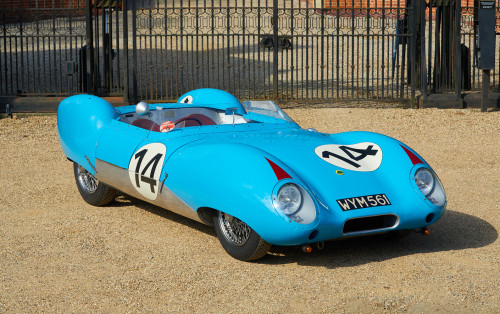 Designed by legendary English engineers Colin Chapman and Mike Costin, this 1957 Lotus Eleven, chassis 386, is a prime example of a highly versatile sports racing car. Chassis 386 started its journey at the Geneva Motor Show before enjoying local and national competition events in the UK throughout the 1960s. For more than 45 years, the car was owned by Lotus historian and author David Morgan, who used the car enthusiastically on roads and tracks throughout Europe.
Maintained in top condition by Neil Twyman Ltd. for the past 20 years, chassis 386 is presented in "road" trim and is ready to be entered in tours or rallies of its next owner's choosing. This Lotus Eleven also comes with single-seat bodywork for racing purposes and is eligible for a host of the top motor racing events across the globe.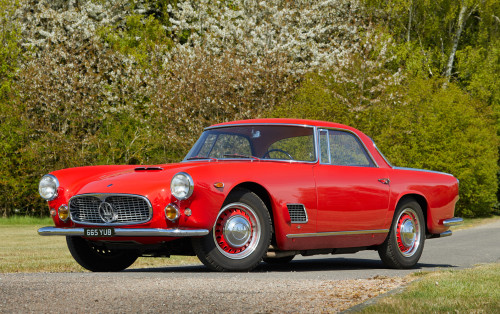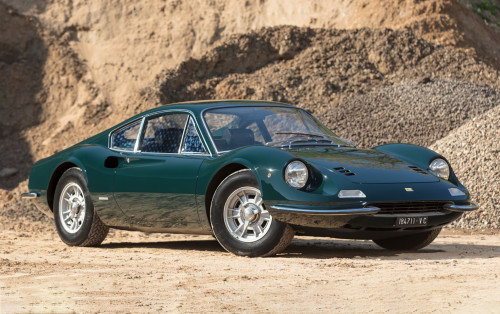 The Geared Online auction will begin on Friday, 11 June and run through Friday, 18 June.
Report by goodingco.com