In the early 1970s, Los Angeles' once bohemian, now rather dodgy neighborhood Venice became the center of an American cultural renaissance. While airbrush artists, car customizers and rock musicians shared the affordable houses and workshops around Abbott Kinney Boulevard with slackers and hustlers, local kids were shaping their own surfboards to ride the waves of the Pacific.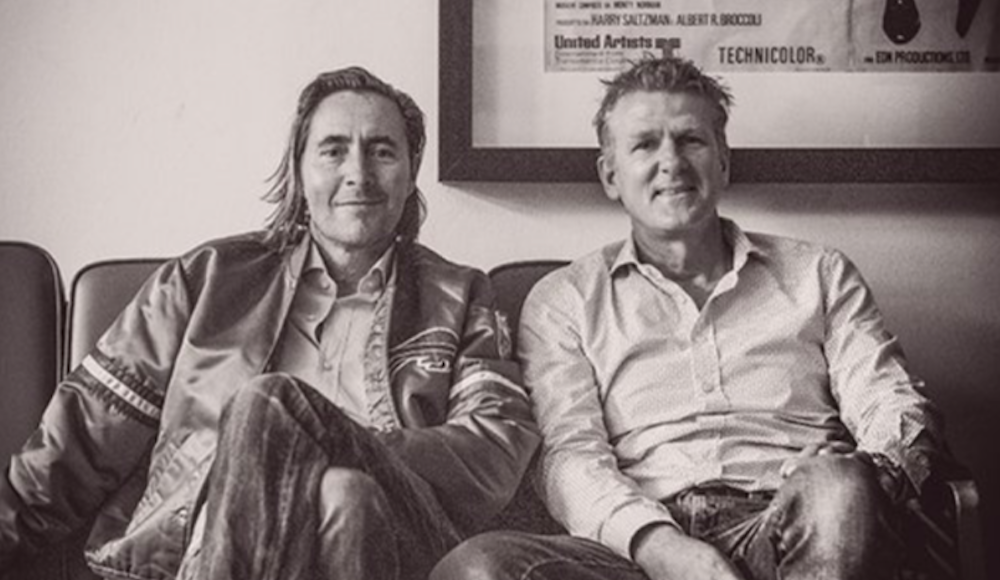 As summers got hot in Southern California and authorities cut down water supplies, it were the same cool, sun-burnt and long-haired 'dogtown boys' who surfed the concrete basins of drainage ditches and empty swimming pools with their skateboards.
When Cadillac Wheels introduced a new kind of soft polyurethane skateboard wheels in 1973, Venice youth finally had the right equipment to take their casual, low-slung surfing style to the streets – and stir up a worldwide skateboarding revolution.
From Dogtown to the suburbs of Munich
At the same time on the other side of the globe, two Bavarian teenagers spent their days skateboarding the streets of their village, pimping their bicycles, browsing counterculture fanzines and dreaming about the cool and casual California Way of Life.
Even if Bernd Georgi and Horst Kern never made it to Venice during the haydays of Skateboarding, they held on to their dreams of an unconventional life as they both pursued careers in lifestyle fashion, taking them to South Africa and Hong Kong. In 1996, they founded their own company, producing high-quality accessories and luggage for major brands around the globe.
An ode to Venice Beach Bohemia
With Floyd, they have distilled more than 20 years of experience in high-end luggage production to return to their roots. Their new brand and its unconventional travel cases on wheels are inspired and fuelled by the dreams of their teenage days. They are an ode to the spirit of Mid-1970s Venice Bohemia, to the flashy design language of skateboards, surfboards, streetwear, motorbikes and Kustom Kulture cars all created during Los Angeles' most vibrant decade.
At the same time, Floyd wants to give modern travelling its mojo back that has clearly been lost in the cheerless circle of conformist black business luggage rotating infinitively on baggage claims around the world. And if there is still a faint glimmer of coolness left in this dull and tiresome circus that was once known as travelling culture, Floyd's mission is to light it up again in spirit and style.
Click here for further information
Report by floyd.one
---