EarthCruiser's pioneering partnership with GMC introduces the extraordinary Hummer EV EarthCruiser Camper – an off-road marvel propelled by electric power, reshaping the concept of overlanding. Unveiled at the Overland Expo Mountain West, this groundbreaking conversion seamlessly integrates onto the new Hummer EV Pickup chassis, delivering cutting-edge technology, comfort, and unparalleled exploration possibilities.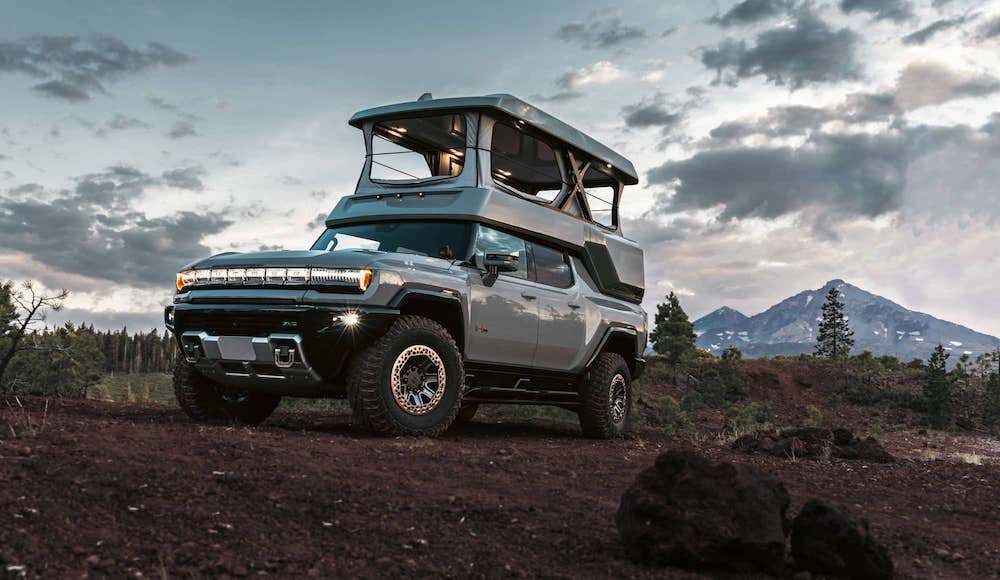 Meticulously crafted with precision and expertise, the Hummer EV EarthCruiser Camper features a carbon fiber dwelling fully incorporated within the chassis. Experience true liberation with its 605W built-in solar power and a robust 6 kWh lithium battery, guaranteeing a remarkable seven days of self-sustaining energy for essential appliances.
The insulated triple-layered pop-up roof empowers you to venture in any climate. The interior is a testament to intelligent design, offering amenities such as an adaptable indoor/outdoor shower, a well-equipped kitchen, versatile storage solutions, and a collapsible toilet. A full-size bed ensures ultimate comfort, while a 7-inch touchscreen control panel facilitates effortless operation.
Expected to be accessible by 2024, the Hummer EV EarthCruiser Camper epitomizes a groundbreaking amalgamation of innovation and adventure, forging new horizons in the world of exploration.
Click here for further information
more information: earthcruiser.com
---