Gallery Aaldering is offering this Ford Mustang Fastback GT 390 for sale.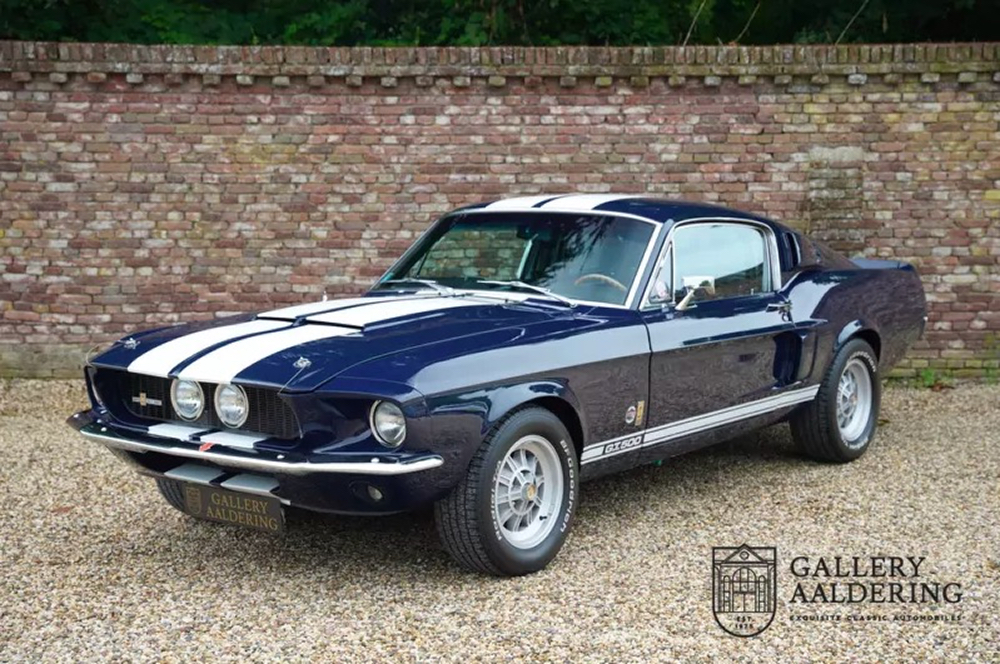 In the mid-1960s, Ford and Shelby were busy collaborating in building powerful and fast sports cars. The GT350 had been in production for some time when, in 1967, the GT500 was added to the lineup. The GT500 is considered by many to be the holy grail of classic Ford Mustangs.
This beautiful Ford Mustang began its life as a GT with the optional, highly powerful 390 cubic inch V8 engine. With approximately 325 horsepower, it was a powerhouse of a car and provided incredible performance in the late '60s. Not to mention the unmistakable sound produced by this American muscle car.
This GT underwent a complete restoration in the past, with a significant portion being fitted out with entirely new parts. The undercarriage was also fully restored and brought up to top condition. The restoration was done to replicate the appearance and interior of a Shelby GT500. This meant applying the characteristic white stripes on the exterior, which were coated with a clear layer along with the dark blue paint during the restoration. The wheels also stand out, as the GT wheels were replaced with 15″ Shelby wheels, including Shelby logos.
The interior was also customized to match the Shelby atmosphere. Besides the roll cage and other elements that contribute to the Shelby vibe, Procar bucket seats were installed. These seats offer excellent support, and while the classic character is preserved, the interior is in incredibly good condition, with the carpets, door panels, and dashboard only showing minimal wear or damage. Some modifications were made, including the addition of a digital trip meter, extra gauges, and switches. Notably, there's a Hurst gear knob as the car is equipped with a manual four-speed transmission with a Hurst shifter mechanism.
Now, moving on to the technical aspects: The Mustang delivers, as measured on the dynamometer, 382 horsepower to the rear wheels. That's considerably more than the stock version, and that's why we'd like to mention some factors contributing to this significant power increase. All these modifications were carried out by a well-known specialist in this field. Some notable upgrades include an MSD distributor, Holley EFI carburettor with electronic fuel injection, a Holley aluminium intake manifold, and Edelbrock E-street cylinder heads. The rockers, pushrods, radiator, complete exhaust system, and oil pan were also replaced with higher-performing and stronger parts.
To match the increased power output, the car was equipped with a fantastic Wilwood braking system. As you can imagine, this Mustang GT 390 provides an incredible and impressive driving experience. With more power than a Mustang GT500 Shelby from the same year, you'll understand that it's not a car to be handled lightly. Once on the road, it's an unforgettable experience.
With its fantastic appearance, incredible engine, and beautiful condition, this Mustang is a highly interesting car for enthusiasts who desire the thrill and looks of a Shelby but are less concerned about authenticity certificates. The GT 390 is already a remarkable car on its own, and the modifications and improvements turn it into an incredibly enjoyable machine. What a car!
Click here for further information 
---
collectorscarworld is partnering with the most renowned classic car specialists and dealer-ships in the world. We always offer selected rare and sought-after collectors cars and supercars for sale and every day a special car is featured for one of our partners. The passion for classic cars is diverse, sometimes it concerns the beauty of forms that can be admired at a concours, sometimes it is the smell of rubber , old leather and gasoline at a racing event or trip in the sunset.
Or its a classic car you have great memories with or which your parents owned a longtime ago. Classic cars and supercars are an expression of the lifestyle that someone shares with other petrolheads, and which is immortal, enduring and always a lot of fun. If you are looking for a special car or need support in the evaluation and history of cars, please contact us at info@collectorscarworld.com
---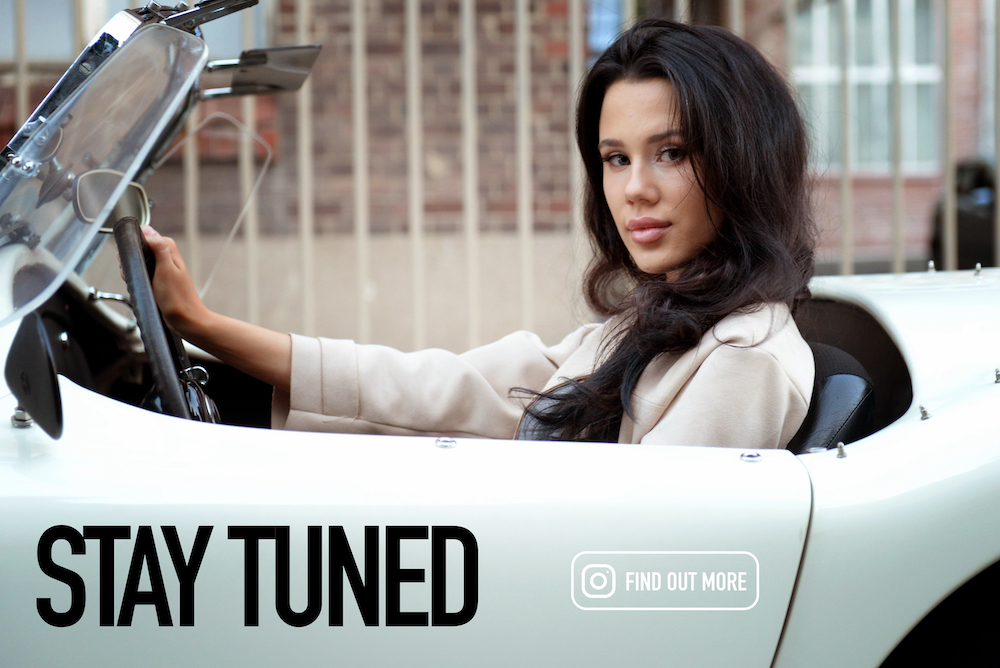 Interested in further "Cars For Sale"? Click here.