Besides being a successful business consultant, Frauke Feess has navigated a handful of Porsches through some of the toughest events in the world such as La Carrera Panamericana. Having recently completed the Tour Auto in the passenger seat of a Porsche 906, our partner MOTUL had to catch up with her for the full story.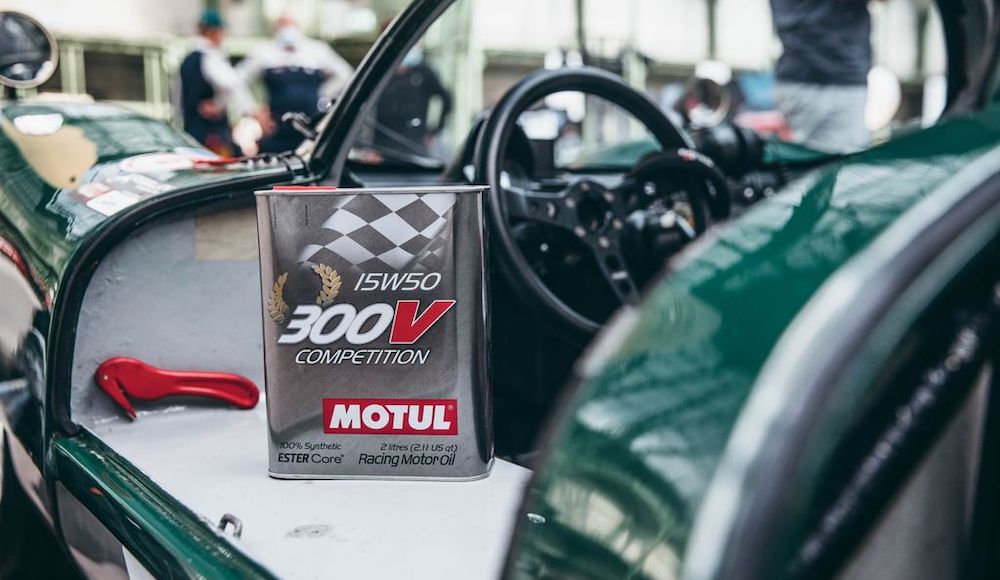 Frauke you are a woman of many talents. How did you get involved in the automotive world and classic cars?
I've been a strategic business consultant for over 20 years now, helping all sorts of businesses. Four years ago, I helped develop a luxury watch brand. Through this project I got introduced to the world of luxury. To go from luxury watches to luxury cars is only a small step and I totally fell in love with the world of classic cars. I could almost say I was infected. I started organising classic car events for the customers of the watch brand and I met more collectors. Which led me to start the Private Collectors Club. A group of friends and collectors who gather just for fun. There are no commercial dealers or auction houses allowed.
Find out more about the 300V COMPETITION 15W50 Racing Motor Oil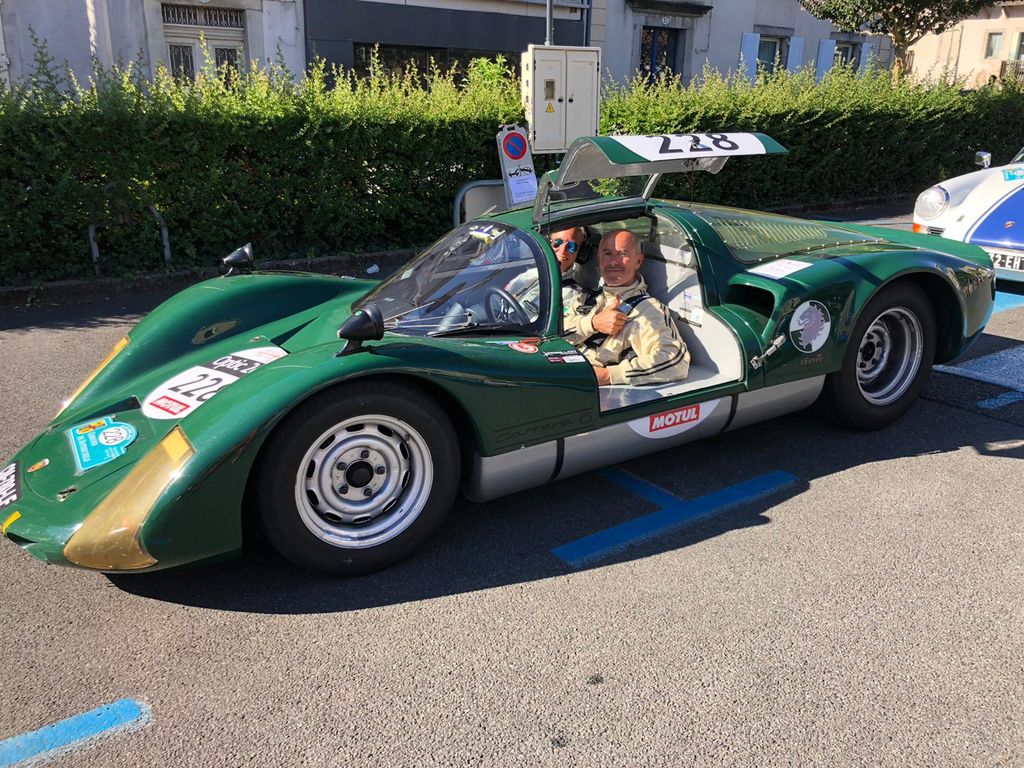 You take this passion very seriously; you've already participated in La Carrera Panamericana and the Tour Auto. These are not entry level events.
Yes, in both business and my passion, I love pace. Even in my consulting job I always want to be on the move. I feel there are so many similarities between the world of business and the world of cars. This is why I'm also very much attracted to be the navigator in a car because I get the same kind of feeling I get from navigating a company through a strategic maze. I always like to do things properly. The first rally I participated in was La Carrera Panamericana [laughs]. I love both these high risk, high challenge events as well as the relaxed champagne rallies where it's mostly about networking and meeting people.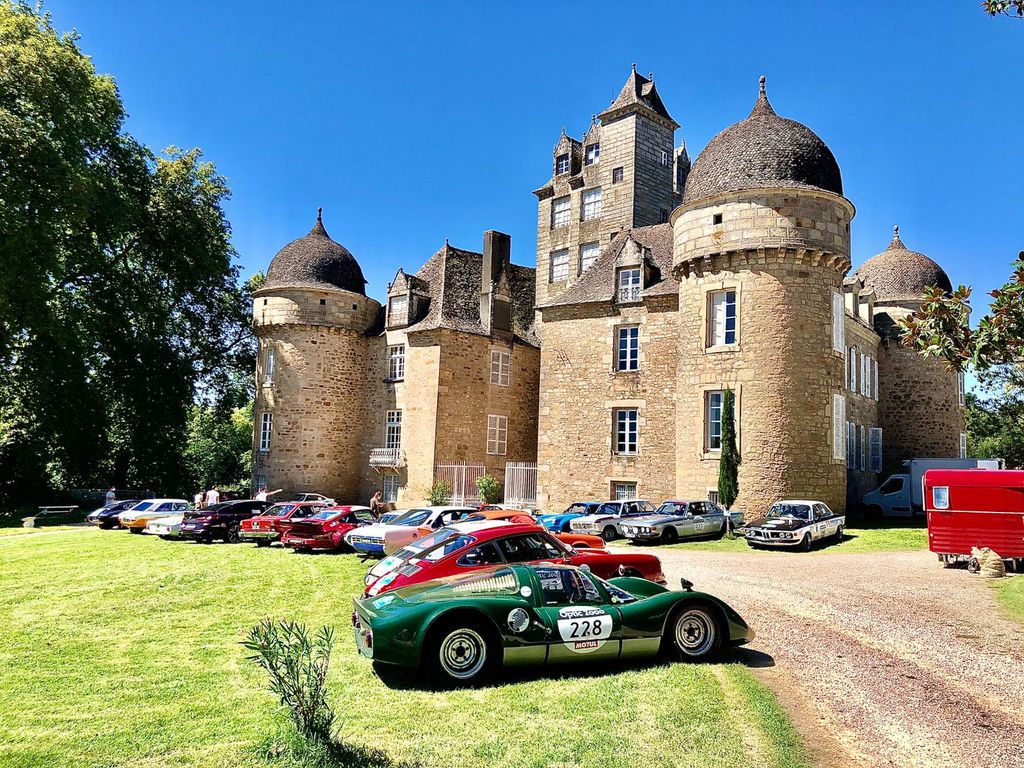 Speaking of Tour auto, you participated in the event in a very unique car. A Porsche 906 Carrera 6, but not just any 906.
No, this was in a Porsche 906 from 1965 and it was actually the very first 906 ever built. This is one of the reasons owner and driver Franck Trouillard was doubting whether or not he should bring the car to Tour Auto. It's a very valuable car. It's also a purebred race car, it's not a road car actually. When we got the call from Patrick Peter we couldn't resist.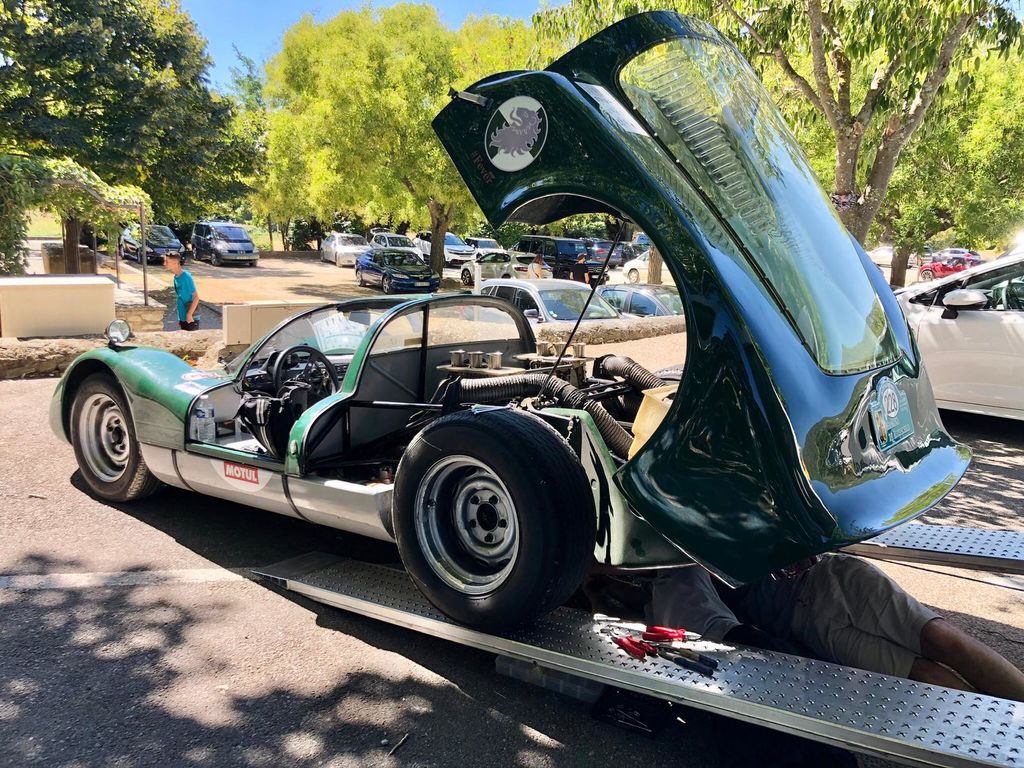 Talk me through the experience of spending 2.000 kilometres in the passenger seat of a race car crossing through France?
It's an incredible experience. It's very tough as well. Because it's race car, the mornings are very cold but when the sun comes out it gets hot very quickly. During the speed stages it can get up to 50°C in the car. Keeping in mind that because this is an official competition, we're wearing the race suit all day. On top of that I'm 1,78m tall and that is that maximum height for a person to fit in to this car. Apart from the physical challenge it's very hard on the entire team from a mental point, too. It's very loud in the car, the roads are bumpy and, because it's still a classic car, things go wrong. We had issues with the clutch cable which broke continuously and had to be fixed numerous times and had to skip lunches while our mechanics spent long hours fixing the car. The last day, especially, was extra testing as the cable broke four times, forcing us to miss out on the speed stage at Paul Ricard. But we wanted to finish whatever the cost and we did, and it made us very happy.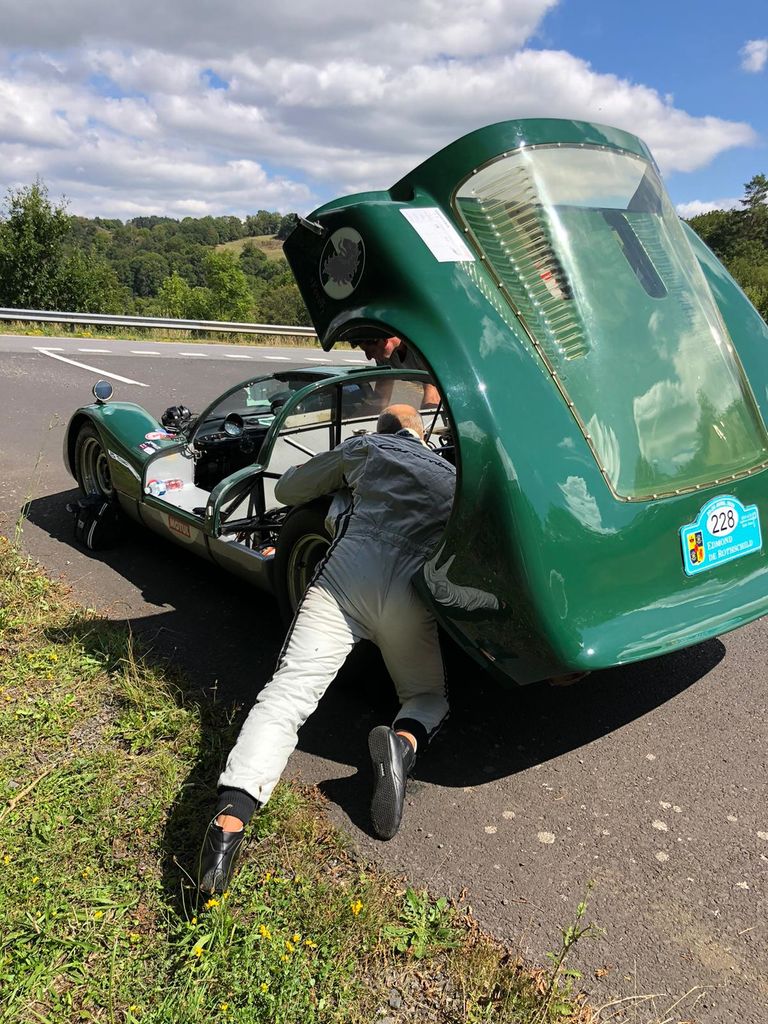 You've done La Carrera Panamericana, Tour Auto… what's next?
We're always working towards the next thing. Next week we'll be participating in the Tour de Corse Historique with a Porsche 2.7 RS, the perfect car for these roads. So I'm very much looking forward to that one.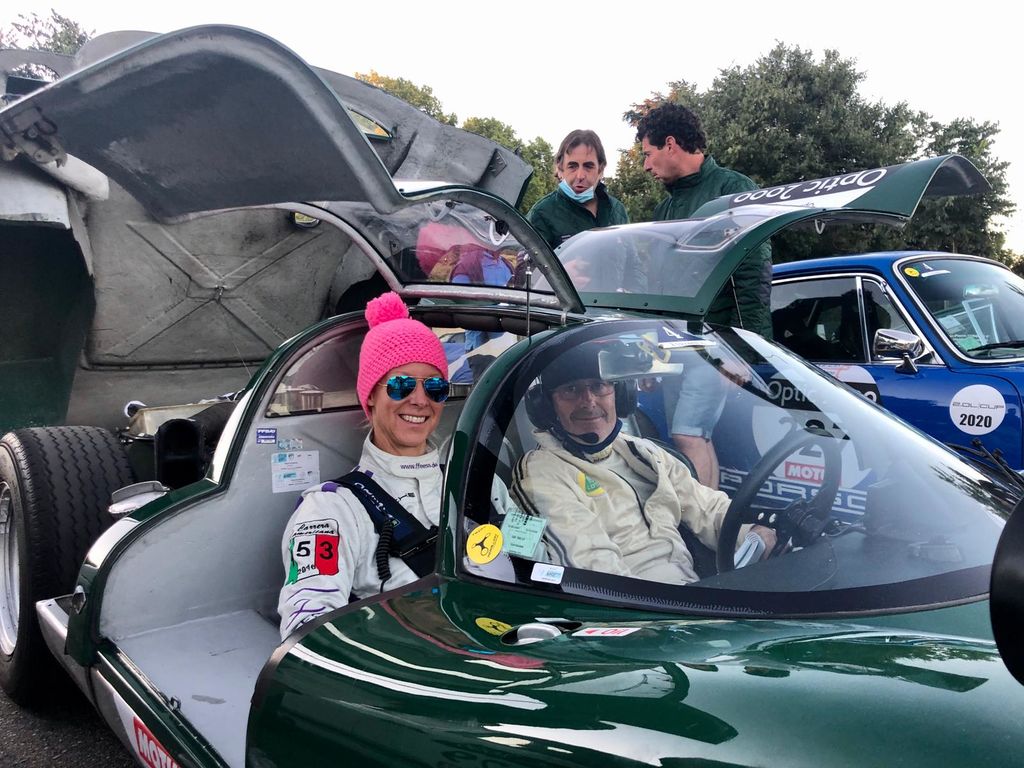 ---
300V COMPETITION 15W50 by MOTUL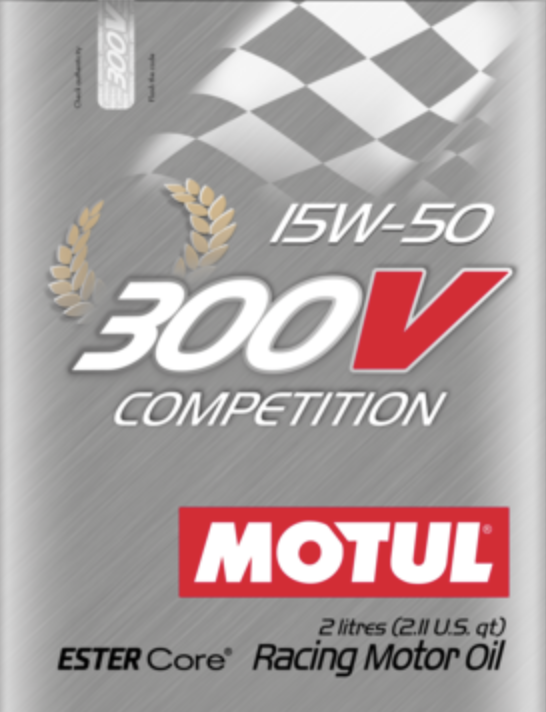 Synthese-Technologie racing motor oil. Based on ESTER Core® technology and above all existing motorsport standards. The 300V Motorsport COMPETITION 15W-50 was specially designed to be used for endurance racing, rally, as well as GT racing or historic racing cars with rebuilt engines.Through technical partnerships with most prestigious racing teams, MOTUL has developed a wide range of lubricants for Racing and Sport cars. By selecting esters over other high performance synthetic base stocks and combining them with an innovative additive package, MOTUL has created a perfect synergy.
This most advanced Ester Technology allows maximum power output of the engine without compromising reliability and wear. The 300V Motorsport COMPETITION 15W-50 reduces wear thanks to its maximum oil film resistance at high temperature. THis product is also formulated with friction modifier for maximum output and decrease operating temperature. Finally oil consumtion is reduced and oil pressure remains stable during severe conditions. This engine oil is made for race prepared engines operating over a wide range of rpm and temperatures, please consult your tuning partner for the appropriate drain interval. Find out more.
Report by motul.com
---