McLaren has its Longtail, Ferrari its FXX, Aston Martin its AMR Pro…and now Ford has joined the track-only supercar throng with the MkIV, a former Le Mans-winning Blue Oval nameplate that has been brought back for 2023 for the wild looking machine you see here.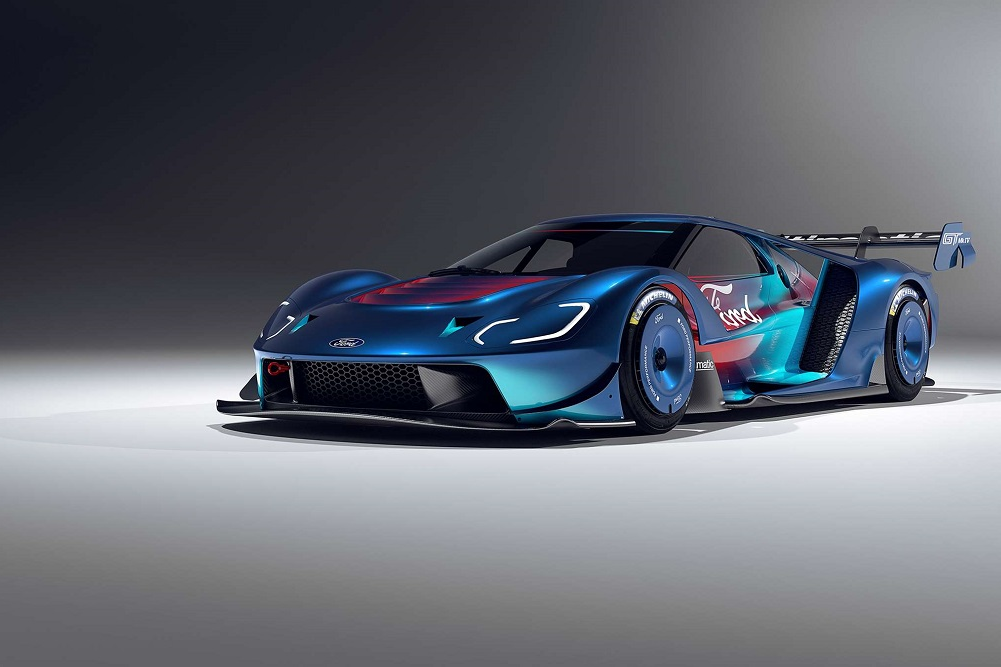 Just as the original MkIV was a development of the GT40 in the 1960s, so the new MkIV is a reworking of the current, third-gen of Ford's GT supercar. Strictly track-only, Ford says this final "send-off" version of the GT goes "all in" to be the fastest, best handling and most high-tech Ford GT ever.
Such an extreme focus obviously requires changes, and there have been a lot, mirroring the extensive redesign the GT40 was given to become the MkIV more than 50 years ago.
The new MkIV gets a unique long wheelbase chassis, an all-new carbon-fibre "longtail" body, new aero, unique engine and transmission and special Multimatic suspension in order to deliver what Ford says is unrestrained performance. Target power is 800PS (597kW), delivered by a specially engineered twin-turbo version of the EcoBoost engine. The whole car is being put together in Canada by Ford's build partner on the GT, Multimatic.
"The original GT Mk IV held nothing back for max track performance, and the new Ford GT Mk IV brings it in the same way," says Ford motorsport chief Mark Rushbrook. "The Mk IV is the ultimate send-off of the third-generation supercar."
Price of the GT MkIV is $1.7 million, about £1.4 million, and 67 are being built, a number that reflects the year 1967 when the 7.0-litre MkIV dominated the Le Mans 24 Hours with Dan Gurney and A. J. Foyt driving, providing the ideal follow-up to Ford's sensational 1-2-3 finish with the GT40 MkII at Le Mans the previous year. We can only dream that the new MkIV might have the same opportunity to prove itself in La Sarthe.
If you are interested in more news click here.
---