The first-ever 1000 Miglia Experience UAE took place from December 4-8 2022, with a special display evening on December 4 celebrating the unique and vibrant car culture of the United Arab Emirates.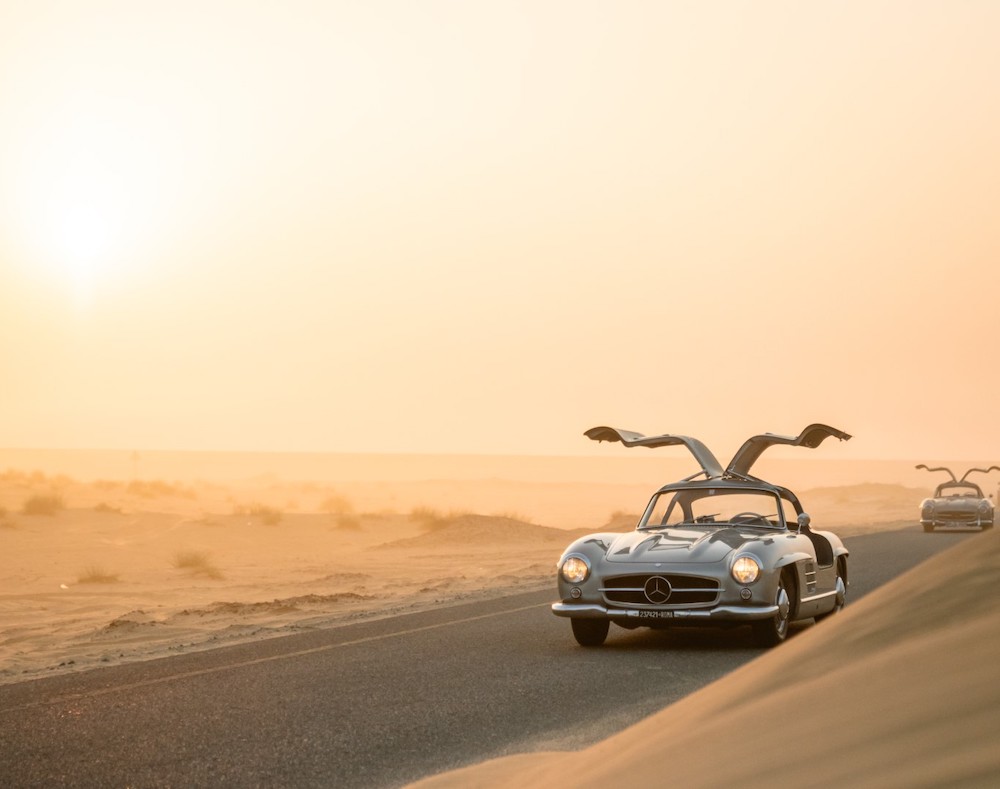 Over one hundred (100) cars began this historic journey at the Dubai Creek Golf Club on Monday December 5 – the largest classic motorsport event ever staged in the Middle East. In the style of and with the support of the original Mille Miglia, this event was held as a "regularity" event.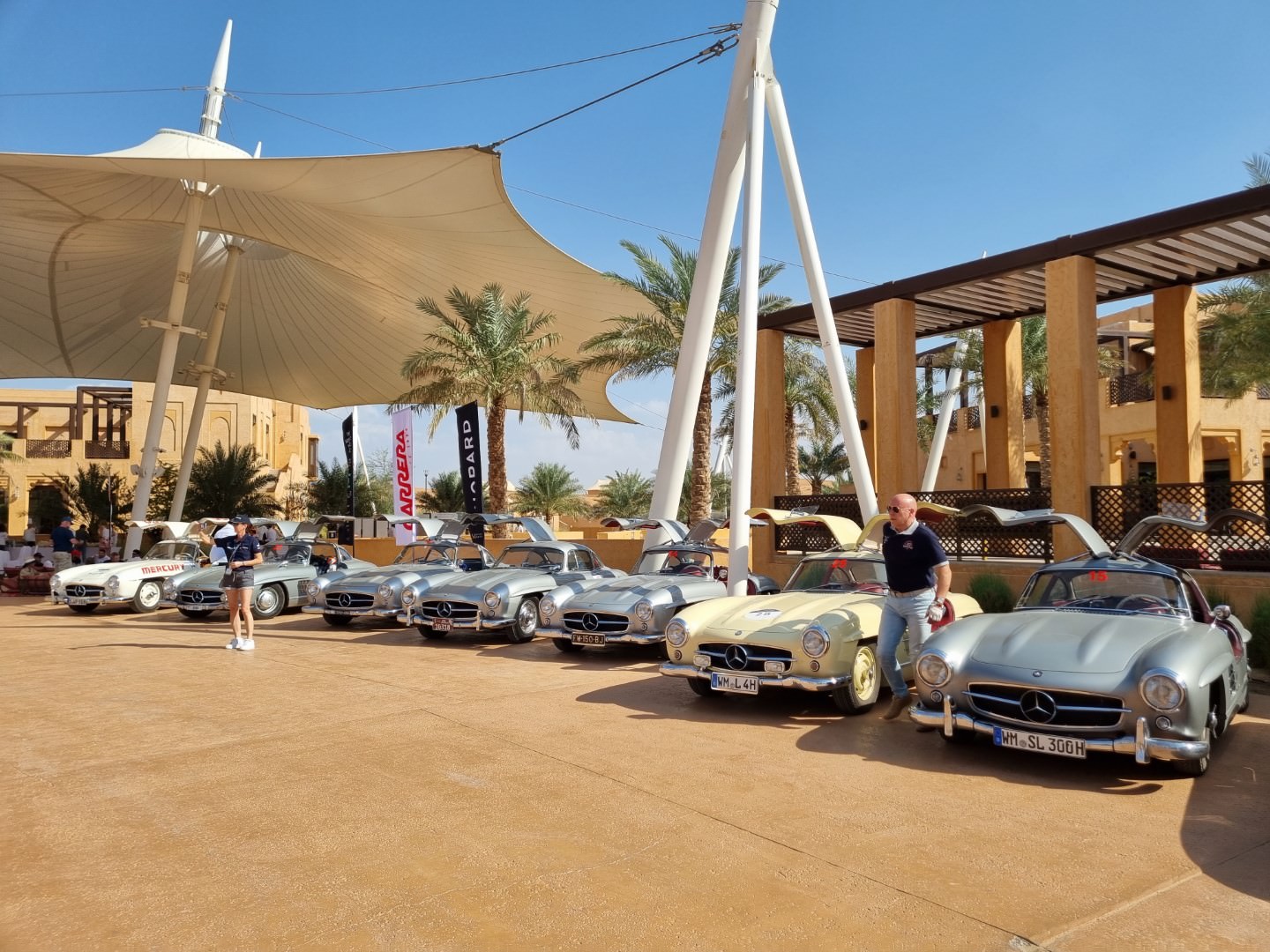 On the first day, the participants met at the Dubai Creek Golf Club, in a wonderful ambiance, for the registration and the "get together". The next four days were spent crisscrossing the country and vroom across 1,600 kilometres. Most impressive was the second day's stage, which led through to the mountainous northern emirates. The lunch stop was on the highest mountain of UAE – Jebel Jais. This mountain range forms the highest peak in Ras Al Khaimah, soaring at an impressive 1,934 meters.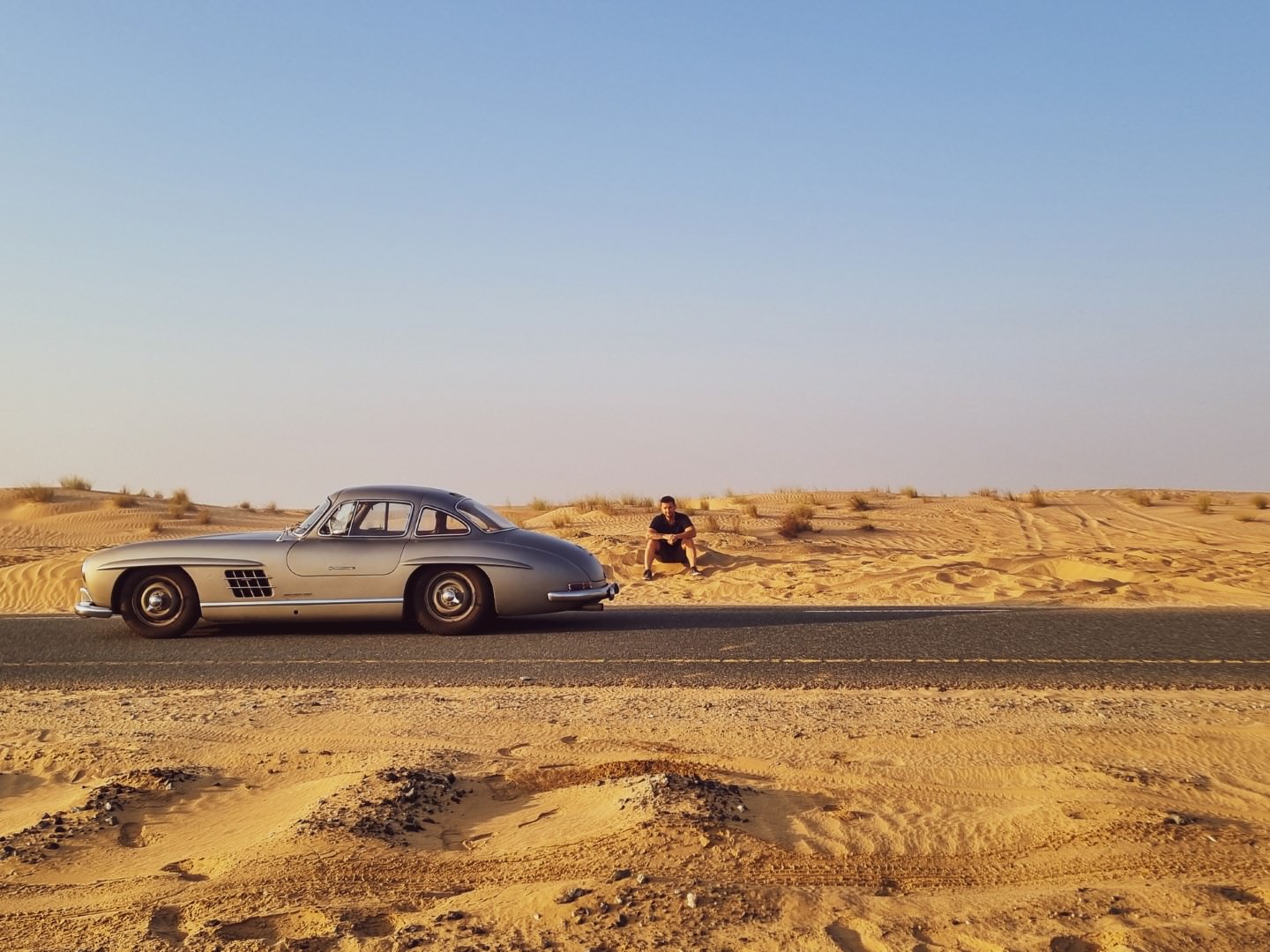 After a glorious night aboard the famous Queen Elizabeth 2 luxury liner, the rally teams travelled south to the UAE capital Abu Dhabi for a special stage on the famous Yas Marina Formula One Circuit, before concluding with the Gala Dinner at the stunning Emirates Palace Hotel in Abu Dhabi.
With a total of ten 300 SL cars, the Mercedes fan community was widely represented, plus many 111 convertibles and Pagodas.  The team from HK-Engineering was involved in the preparations of the event from the beginning and provided the service for the cars.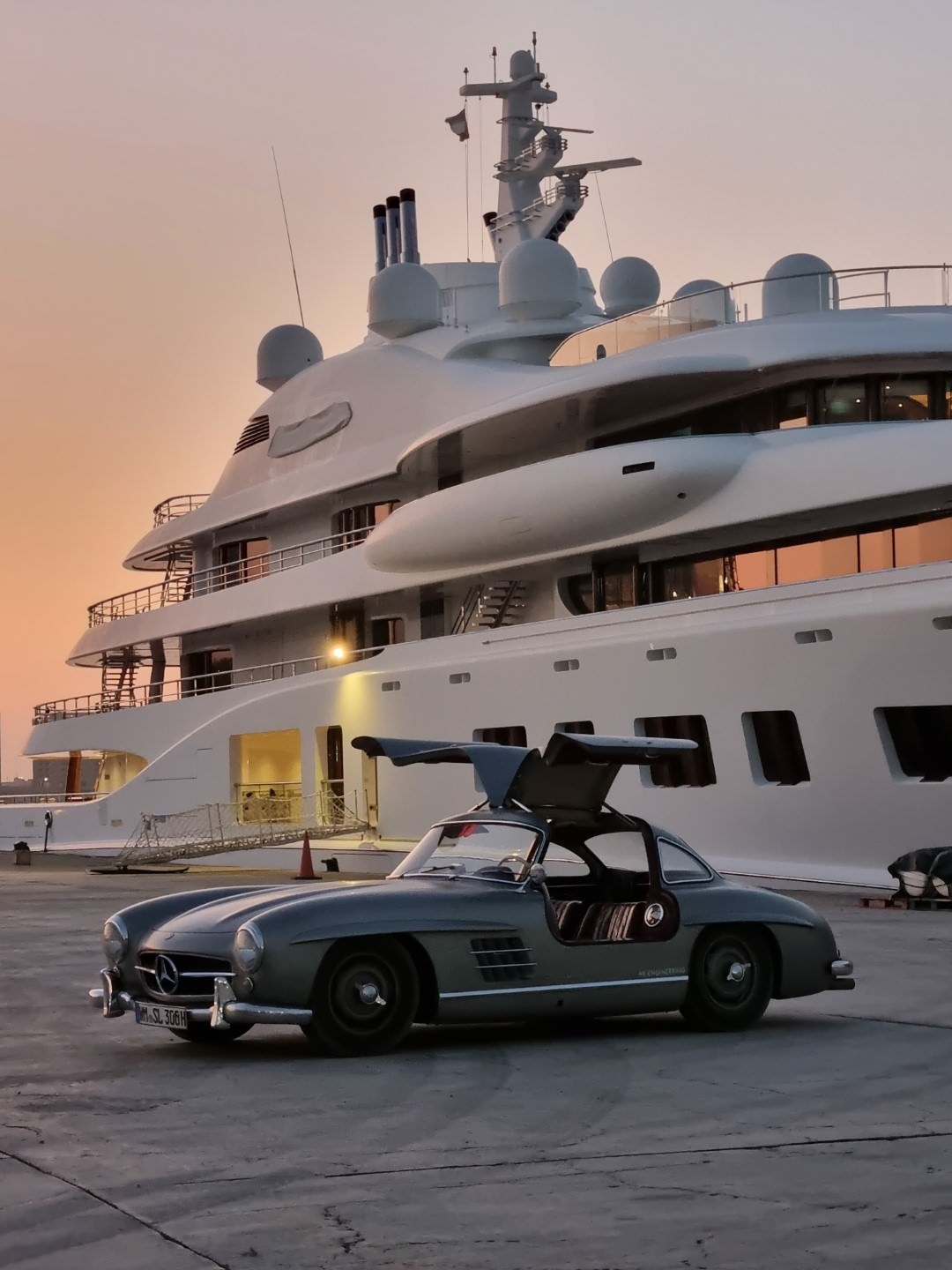 All cars were received with enthusiasm by the locals and were able to make many new contacts.
The event's organisers of Mille Miglia Experience hope the UAE can become an enduring home-away-from-home for the franchise. While its first instalments took place long before it was even a country, the UAE today is a car-lover's dream, whether because of cheap petrol, the need for off-road vehicles or the many international motorsports events that the nation now hosts, of which the Abu Dhabi Grand Prix is the pinnacle.
All participants were enthusiastic. This first event was just the beginning – in 2023, you can be sure that the 1000 Miglia Experience UAE will return as an absolute highlight of the global automotive calendar.