Almost by accident, the Ford Motor Company was responsible for one of the most iconic (and expensive) GT competition cars of all time – the GT40.  Created and funded by the corporate giant, the weight of expectation proved unrealisitic which threatened to cancel the multi-million dollar project before the car was properly developed.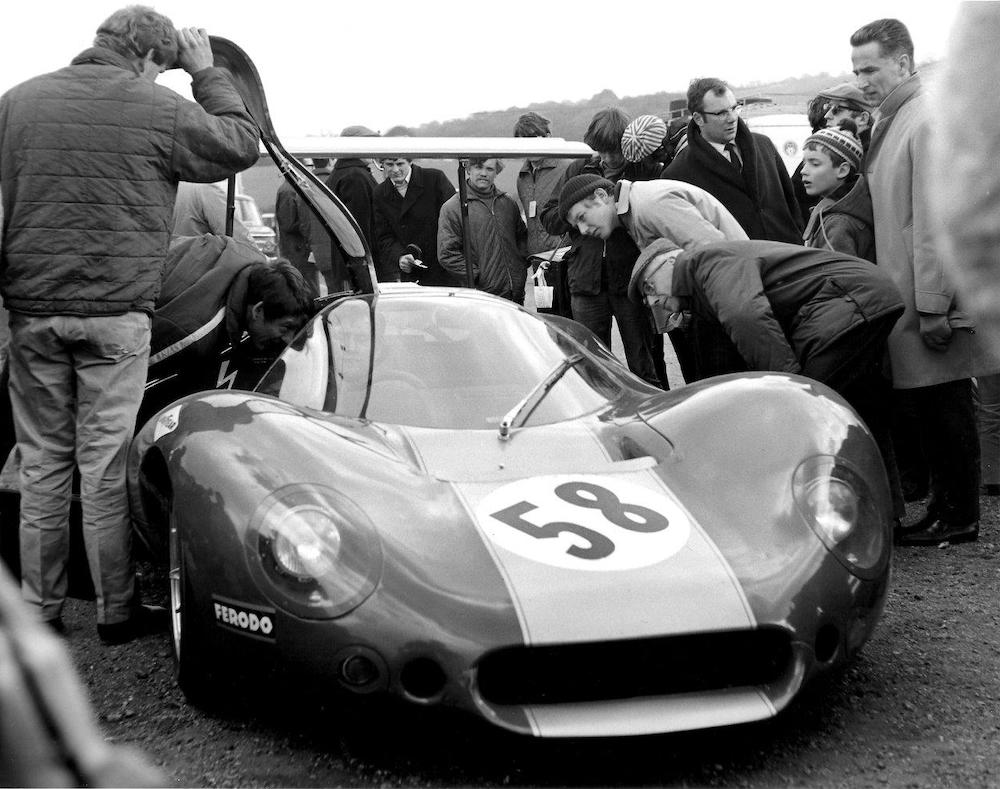 Ford F3L / P68
After two years of development in public – and with nothing to show for it – the Ford GT40 was handed over to Shelby American where it was rapidly turned into a race car, allowing it to finally proved its worth. Inevitably a new problem arose; how to replace such a car with another, equally successful race car once the opposition and technology has moved on, leaving the GT40 behind.
Ford also, unofficially, entered Formula 1 when it funded the all-conquering Cosworth DFV. To make further use of the engine, Ford commissioned Len Terry to design a sports car capable of using the DFV when the new FIA Group 6 regulations were announced at the end of the 1967 season, limiting sports cars to a maximum engine capacity of 3 litres. Alan Mann Racing of Byfleet was tasked with building the new Ford F3L (also referred to as the P68). The F3L looked promising; it was very low and aerodynamically sleek but the design created problems, not least Its very small cockpit. Of more concern, the majority of the downforce was centred over the front wheels instead of the rear which created stability issues at speed. Some notable drivers declined the offer to race it. Various wings and tabs were added in attempt to cure the problem which was highlighted when Chris Irwin crashed the car heavily at the Nurburgring in an accident that ended his career. Also, the engine was mounted in a cradle rather than being a stressed member of the car, as in Formula 1. This made working on the engine difficult due to lack of space and caused overheating issues that were never resolved. Two cars were built for the 1968 season with a third, known as the P69, for 1969. Over the two seasons, eight races were entered and despite the cars speed and impressive results in practice, no F3L ever finished a race.
The photograph above shows the F3L (P68) of Denny Hulme and Frank Gardner at the BOAC 500 World Championship round at Brands Hatch in 1969. The impressive red and gold car attracted a huge amount of interest and for this race it was fitted with a Formula 1-style high rear wing, added in a desperate attempt to cure rear-end lift. The car retired after 14 laps with oil pressure problems.
From 'Moments in Motorsport' by Trevor Legate. To purchase a copy contact tlegate@btinternet.com for details.