Photographer and chef Mary McCartney combines her two passions into an irresistible dish, preparing some of her favorite food for friends and family, photographing them, and sharing 60 of her delicious recipes. Featuring amongst others Michelle Yeoh, David Hockney, Drew Barrymore, and Elvis Costello enjoying her nutritious food and convivial chat.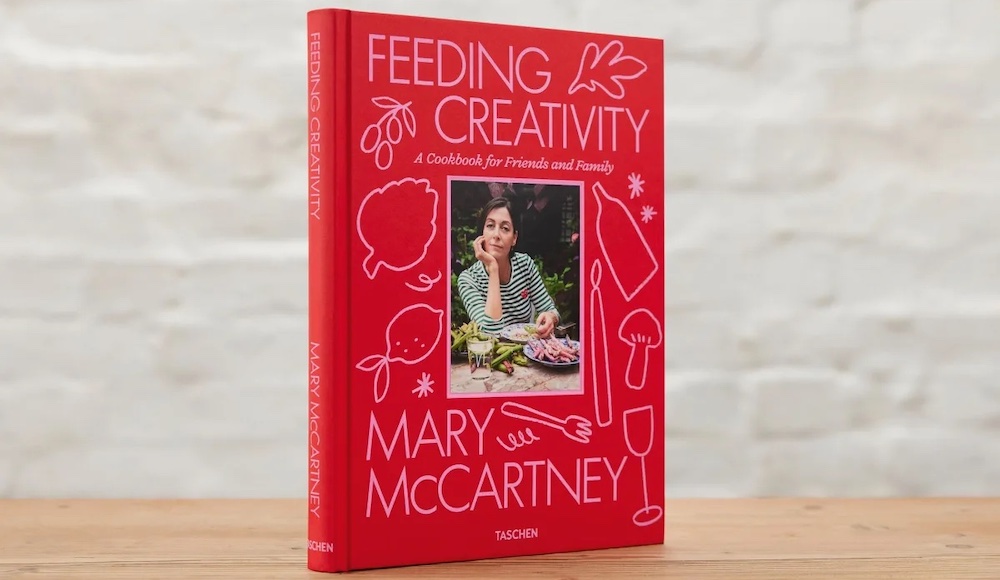 Mary McCartney dishes out her favorite recipes for friends, family, and visionaries
Mary McCartney is a photographer, filmmaker, TV cook and author. In Feeding Creativity she blends her passions for food and photography, cooking 60 of her favourite recipes for friends, family, musicians, actors, artists and visionaries. Mary makes each a specially prepared dish, which they eat together at their home or studio. Here, she shares her photographs, recipes, and anecdotes from those culinary encounters.
Mary caters for every eating occasion on her culinary voyage, from enjoying sheet pan pancakes with Cameron Diaz for breakfast to sharing globe artichoke appetisers with HAIM. She prepares an onion, pea, and spinach tart for lunch at David Hockney's LA studio and savours smokey dogs at home with Woody Harrelson. She meets Nile Rodgers at Abbey Road Studios with a roasted and toasted salad, makes a rainbow sprinkle cake for afternoon tea with Jeff Koons, and much more.
Feeding Creativity is a toast to easy and delicious plant-based food and a celebration of culinary conviviality.
The photographer and author
Mary McCartney (b. 1969) has been a prominent figure in the fields of photography, film and food for over three decades. McCartney is a Global Ambassador for Meat Free Monday and the host of the Emmy-nominated plant-based cooking show Mary McCartney Serves It Up!. In 2022, her debut documentary, If These Walls Could Sing, about the history of Abbey Road Studios, was released to critical acclaim. Her photography is held in major private and public permanent collections including the Victoria and Albert Museum, London; the National Portrait Gallery, London; The Royal Academy, London; and the Fondation d'entreprise Hermès, Paris.
Click here for further information
more information: taschen.com
---