Christophe Fenwick is passionate about classic cars and exceptional motorbikes. He has always collected them, hunting for vintage spare parts to repair, participating in races and road trips…

About Christophe Fenwick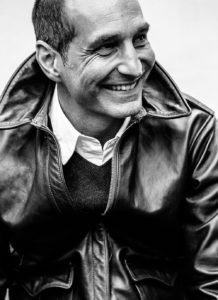 As a driver, he needed gloves but couldn't find the right pair. So he designed his own, inspired by the sixties, and found an exclusive method to apply a patina on the fine glove leather. This technique allows a unique vintage look with a legacy spirit. His friends and relatives were so immediately enthusiastic about his gloves that he decided to develop a whole collection.
Sensitive to beautifully crafted objects, he picked the finest materials such as lamb, deer, or peccary skins tanned in Italy, Scottish cashmere and cotton knit. He also chose a reputable and dedicated manufacturing house managed by the same family for generations, as well as a small dedicated workshop for the patina. The cars and motorbikes of his dreams are his chore inspiration, enhanced by a subtle array of colours. Each piece is manufactured and dyed separately. The obsession for quality and the timeless yet modern designs turn the gloves into exceptional objects, symbols of discreet and refined luxury.
"I am glad to see that my gloves are appreciated around the world by all kinds of enthusiasts, whether they are for driving or a more urban use."
Christophe Fenwick
For the very first time and for a limited period, the Christophe Fenwick collection of driving accessories line is available at exclusive conditions.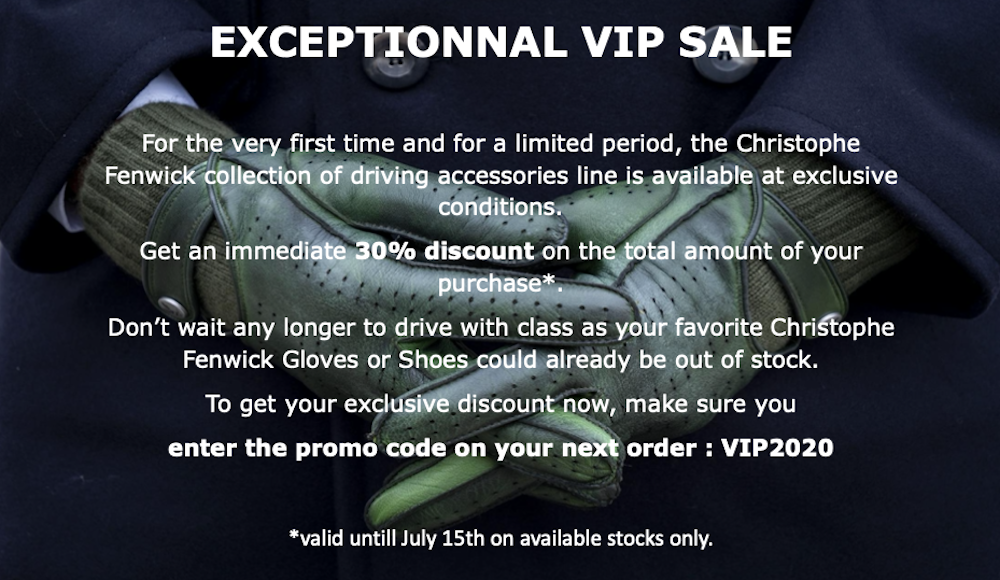 Click here to visit his full collection
Summer Men's Gloves
Men's Driving Shoes
Winter Men's Gloves
Report by christophefenwick.com
---