The last real Bentley before Herr Piech acquired the company and it became a small part of the Volkswagen empire was the model Azure. Built on the chassis of the Continental R, an in house design by Rolls Royce used exclusively as a Bentley and modifying the elegant line into a voluptuous convertible, the car's body was  built by Pininfarina in Italy and Crewe put in the smooth 6 ¾ litre turbocharged V8, axles and electrics, electronics and many yards of cowhide and woodwork.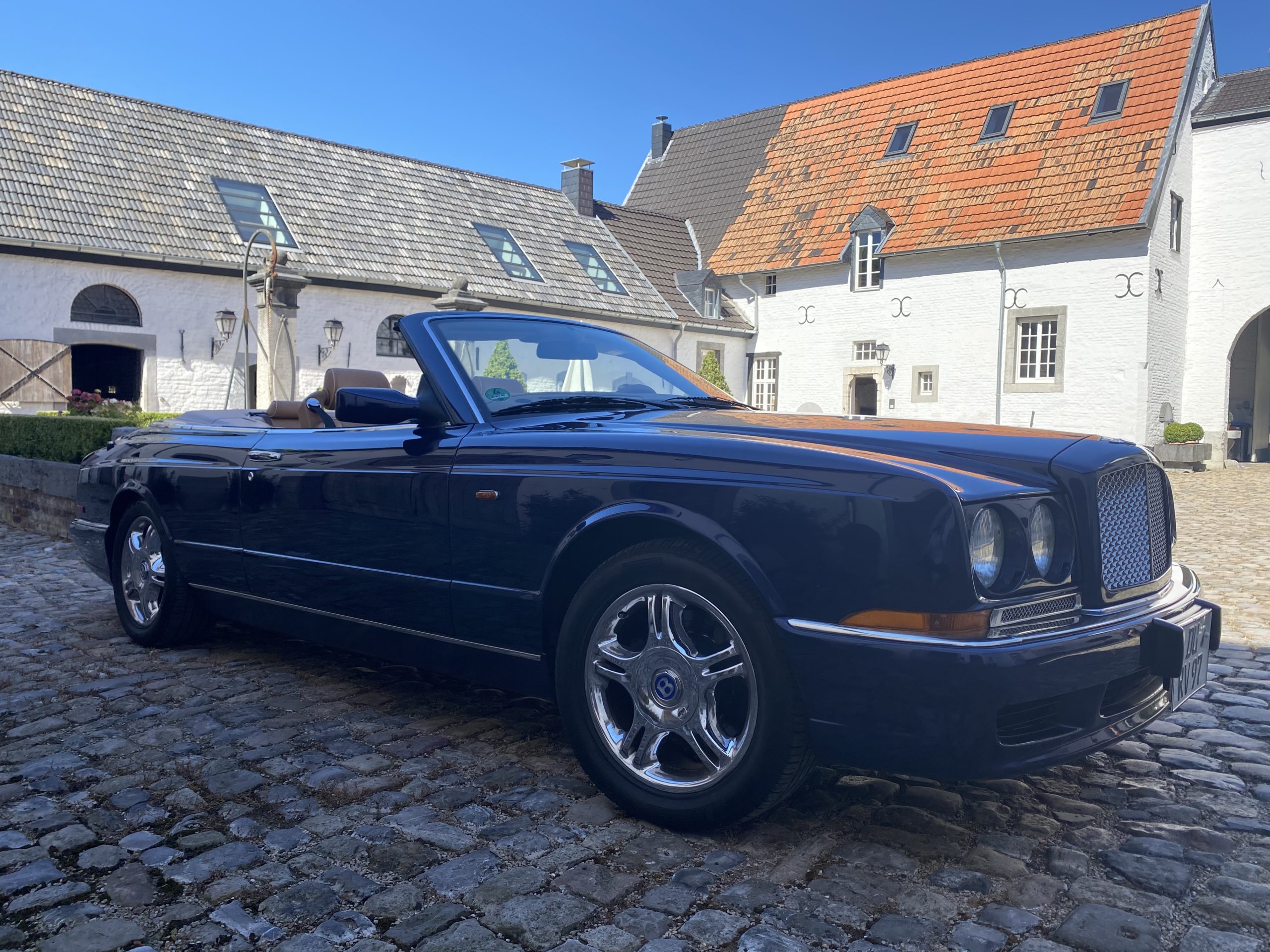 That all added up to 2.6 metric tonnes, 5,3 metres length and a production number of 1400 cars from 1995 until 2003. Recently while I filled her up a man passed by, fondled the radiator mask and said: Manufactur…… and that says it all. People love this car. No robot welded a seam, but instead I have a bundle of papers from Pininfarina signed by Luigi or Lorenzo, showing the progress of the building of my particular chassis in Italy.
But back to our tour, leading us from Aachen to the Ardennes and Spa, scouting for the snakebite 2020, a tour for some local AC Cobra afficionados. We start at lovely Gut Hausen, home to the Kölnberger family in Aachen. Here you find one of the largest collection of historic tiles, stones and fireplaces for sale to the interested client, some historic cars too.
Three tall boys fit perfectly well into the Azure and with open top and cosy 25 degrees Celsius we set of for the Ardennes in nearby Belgium. The Bentley has "sufficient" power and accelerates effortlessly to a cruising speed of 100 miles per hour on a short piece of Autobahn, then into the Ardennes along a river with many abandoned textile factories to a lunch stop in Tancremont, where they serve delicious tarts with framboises, apricots and fraises.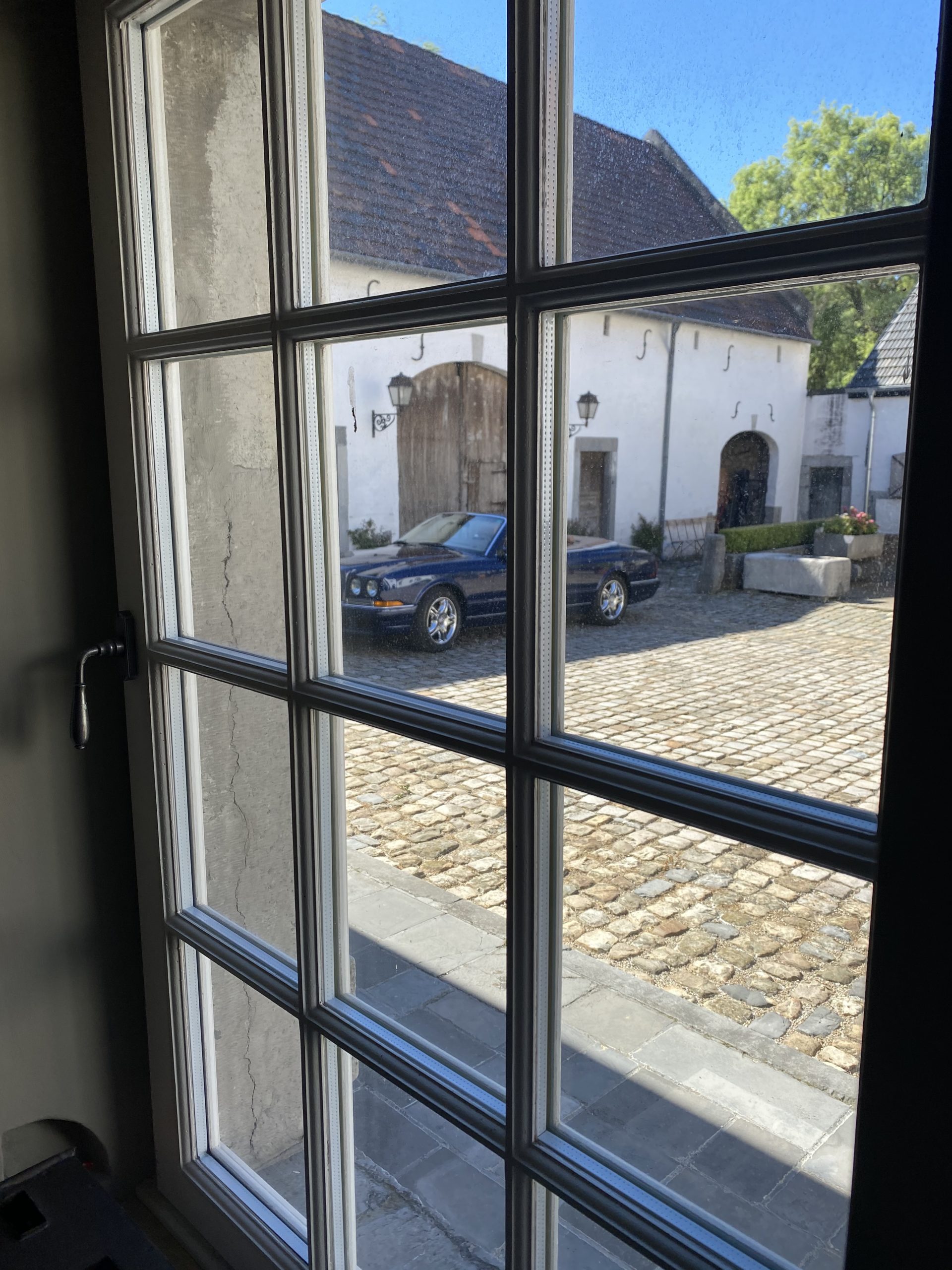 Along winding roads we continue to Stavelot. The Bentley shows remarkable roadholding and cruising abilities, the car has an active suspension and while I vividly remember its predecessors cornering and wallowing like a ship in heavy seas, this one holds it's line precisely with a nice feedback through the steering,
We visit the race-car museum in the Abbeye de Stavelot, worth a stopover and then continue to our final destination, the Manoir de Lebioles, near Creppe and Spa. This is a fine manor house located in beautiful countryside, not far from the famous race track near Spa. They have only 16 rooms a great kitchen and are the ideal destination for a private event like ours. The area is used to car noises and end of August we will add to that with our fine assembly of raucous V8's for our next Snakebite event.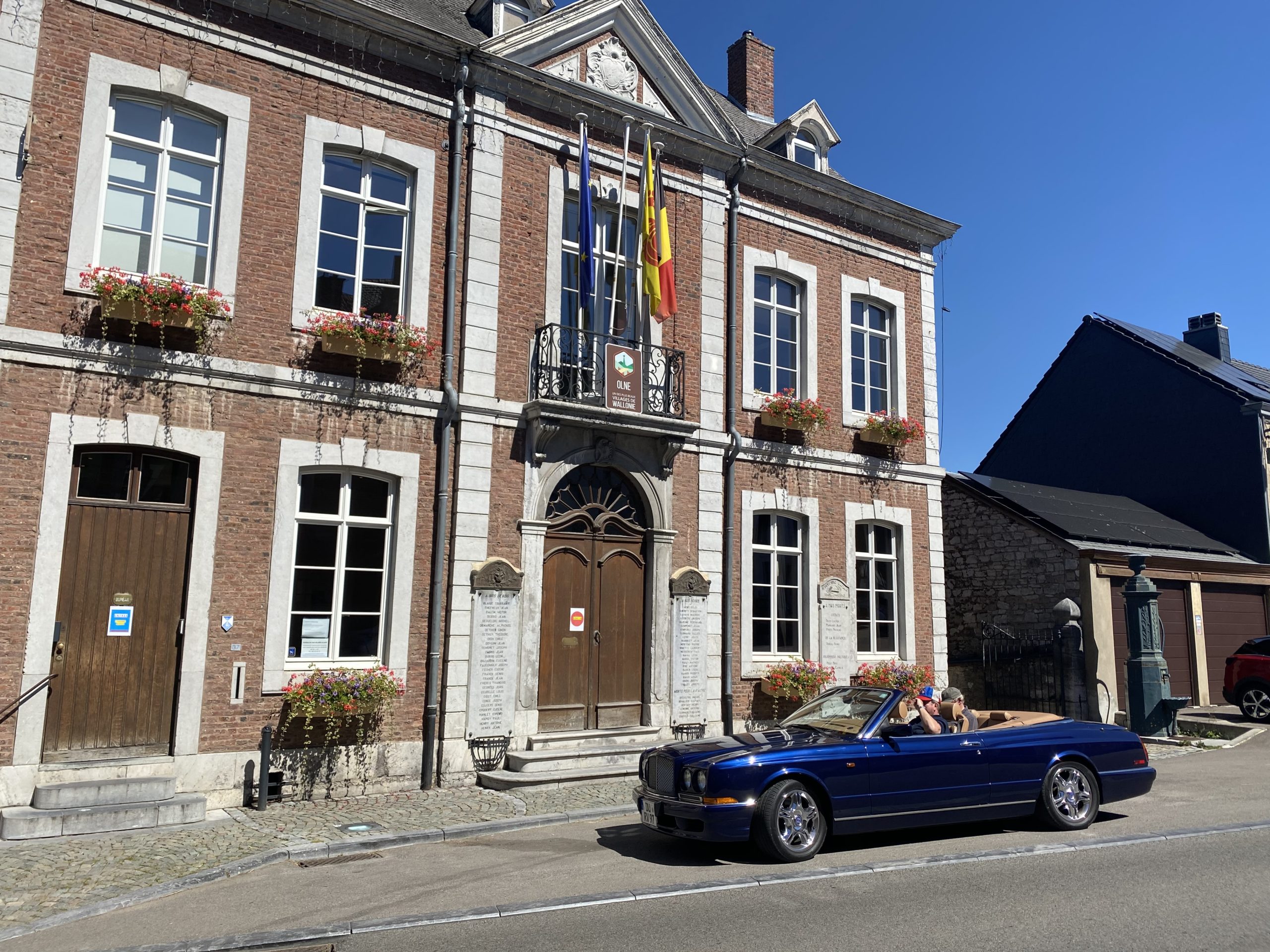 Report by Rolf Versen for collectorscarworld.com
---