Alexander Davidis, CEO of www.dfmedia.productions, opens the door to automotive passion with his 'Drive-In Chat' video series, which began as a fundraising tool for his involvement with non-profit Drive Toward a Cure, and starts off with the first in a series of nine inspirational vignettes that offer entry into the very inclusive car community.
Collectorscarworld will be releasing one new video ongoing over the next 9 weeks.
The mission for 'Drive-In Chats' was inspired to highlight collectors' affection for the vehicles most special to them, while raising funds for a good course. Deb Pollack, founder of Drive Toward a Cure, was seeking the ability for regional groups to support her organization's 'Access to Care' fund and aligned with philanthropic arm Rally Across America to raise awareness and dollars for local charitable needs.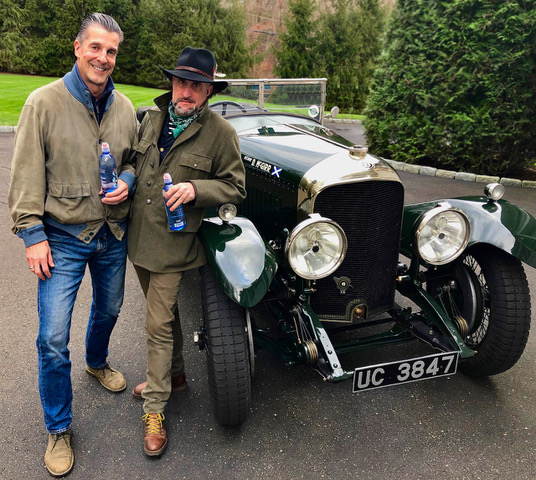 Her goal was to support various Parkinson Foundation Centers of Excellence throughout the country and prior programs all included physical drives. With the combination of limitations set by fewer gatherings due to draconian COVID-19-measures, and the challenges of weather in the winter, the idea of 'Drive-In Chats' in the Northeast soon became a longer-lasting reality.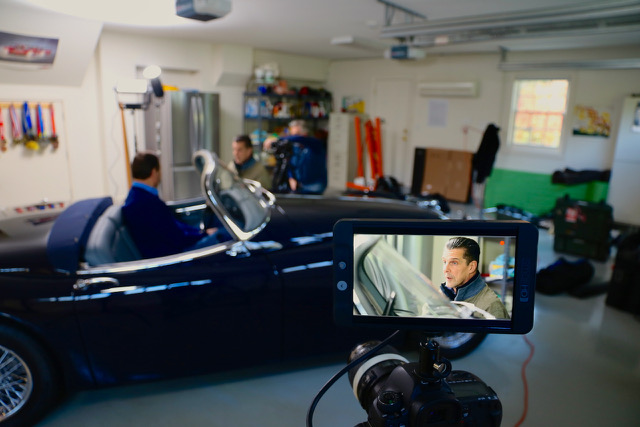 The mantra for Drive Toward a Cure has always been one of 'cars and camaraderie' and Jeff and Alexander were able to create an environment that could showcase the 'why' behind it all," said Pollack. Because of their connections within the classic car community,
an immediate buzz started, and the 1-day event was filled within 24 hours. The event brought together car collectors of exceptional vintage vehicles to share their stories and owner experiences while showcasing some beautiful and historically significant cars.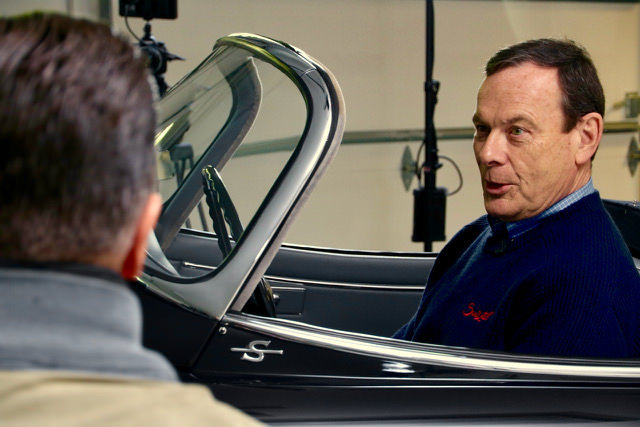 "Thanks to collector, racer and Connecticut resident David Porter's generosity, we were able to create a space for this first event last November, where owners could safely drive up and share how they first fell in love with cars, showcase their favorite ride and give back to the community," said Davidis. "We're looking forward to showcasing the entire effort and growing the program to further the car community's ability to help others at the same time. We're intentionally tapping into the creativity and good will of enthusiasts to channel positive energy toward helping those in need."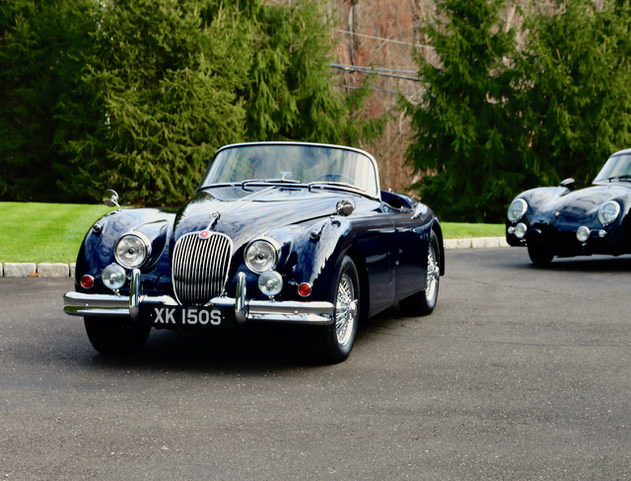 In this first episode David Porter is showing us his immaculate 1958 Jaguar XK150S and tells us the story behind it. The fundraising effort exceeded multiples of the initial monetary goals – with 100% of the proceeds benefitting the Division of Movement Disorders at Columbia University (NY), a Parkinson's Foundation Center of Excellence. And it was an equal success for the project's emotional goal, channeling the positive energy of car-culture toward 'doing good', during Thanksgiving's weekend of gratitude. Video stories to look forward to viewing will include:
• 1928 4.5-liter Bentley VDP Tourer
• 1946 Lancia Aprilla • 1958 Jaguar XK150
• 1958 Porsche 356 A Outlaw
• 1962 Aston Martin DB4
• 1970 MG MGB
• 1971 Maserati Ghibli Spyder
• 1972 DeTomaso Pantera
• 1991 Honda Beat Convertible
'Drive-In Chats' was sponsored by CarCulture.TV, Hagerty, Maserati, Mothers Polish, AQUAhydrate and DuPont Motoring.
Jeff Ehoodin for DF Media