Peter Auto is pleased to reveal the innovative classes of the Most Beautiful Cars in the World of Chantilly Arts & Elegance Richard Mille Concours d'Etat, to take place in one of the most beautiful locations in France, on the weekend of 25 September. The successful last edition in 2019 had gathered no less than 19,000 visitors to enjoy an elegant weekend in the countryside with automotive passion and French art of living as keywords.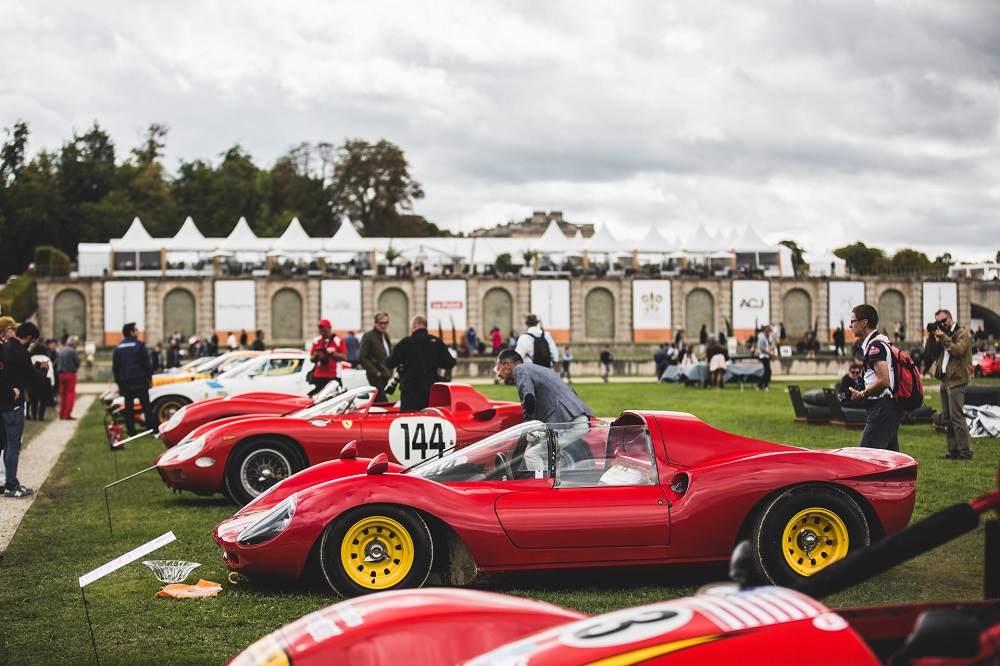 To celebrate the return of this unmissable event, Peter Auto has designed 17 classes as eclectic as emblematic. Because it is very difficult to compare an Atlantic Bugatti with a GTO Ferrari, the Concours d'Etat awards two Best of Shows, one for pre-war cars and another for post-war ones. Three classes will pay tribute to Roland D'Ieteren, who passed away due to the COVID: Pre-war, Post-war and the Touring bodyworkshop cars since the 2000s. This Belgian car group tycoon was indeed also the owner of one of the rare bodyworks still existing today.
The American open sports car class 'Tribute to Betty' is also dedicated to another friend of Peter Auto, Betty Kadoorie. Prestigious brands will be honored with a Bugatti 'Revival' class, or another one for Italian manufacturer De Tomaso with its sports and competition cars of yesterday and today. Another will feature racing cars from 1905 to 1925. Last but not least, to start the 24 Hours of Le Mans Centenary celebrations, two classes will highlight Speed & Aerodynamics on the Mulsanne Straight and the race to the Index of Performance.
The most beautiful cars in the world
'Tribute to Betty': American open sports cars
Preservation: Pre-war Unrestored Cars
Preservation: Post-war Unrestored Cars
Alpine: The Racing Cars
Tribute to Roland D'Ieteren: the touring bodywork shop (Pre-war)
Tribute to Roland D'Ieteren: the touring bodywork shop (Post-war)
Tribute to Roland D'Ieteren: the touring bodywork shop (Cars from the '2000s)
A make of car no longer in existence: Hispano-Suiza
Racing cars from 1905 to 1925
Pop cars from 1968 to 1980
The Barchettas: past, present, future
Bugatti: the Revival
The Bentley Continental 70th Anniversary
An Italian manufacturer: De Tomaso
Jean-Paul Belmondo's cars
If you are interested in more news click here.
---