Much like Scotland's Forth Bridge, updates to the Hagerty Price Guide are never really finished. Their analysts are constantly monitoring public sales, private listings, and their insurance data to keep tabs on values for 37,585 vehicles. The latest update (volume 46 for those keeping track) was one of the most active ever, reflecting a market that powered through the shut downs of the pandemic and continued to pick up steam through the summer. Here are some of the stats that jumped out to us, by the numbers: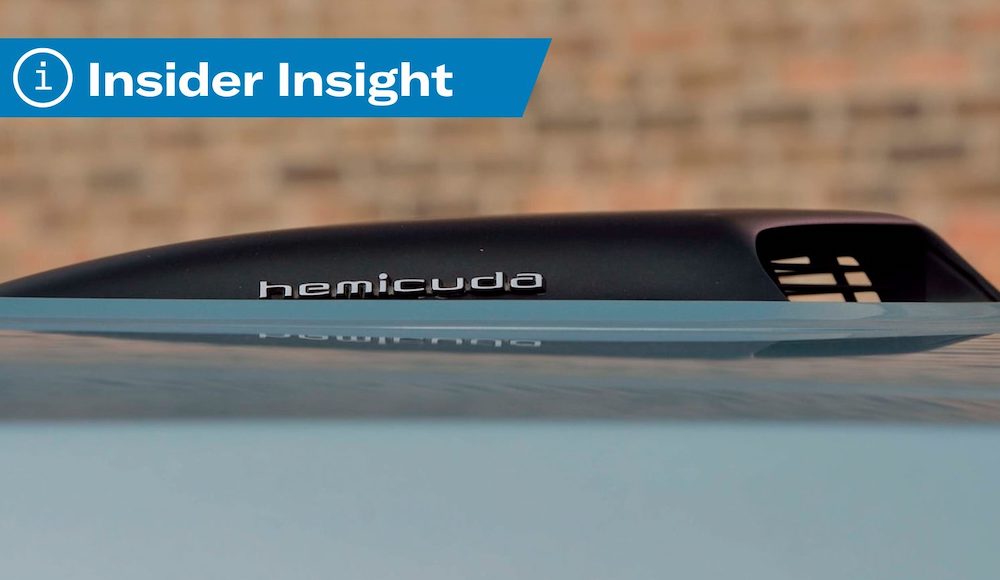 14,172
The number of vehicles that increased in value since Hagerty last updated the data four months ago. That's roughly 38 percent of the vehicles in the vast pool they track—the biggest share of gainers they have seen in a September update since early in the last decade, when the collector car market came roaring back form the Great Recession. Only 2346 decreased in value while the majority—21,067 vehicles—didn't change.
Almost 40 Percent Of Collector Cars Are Up In Value, and this one jumped by $1.3M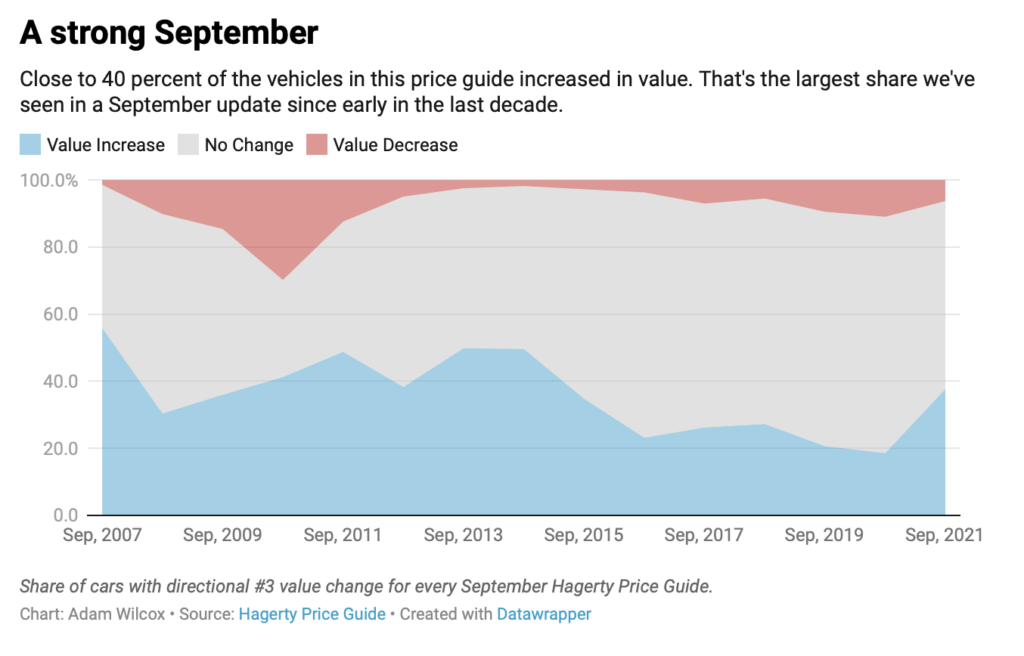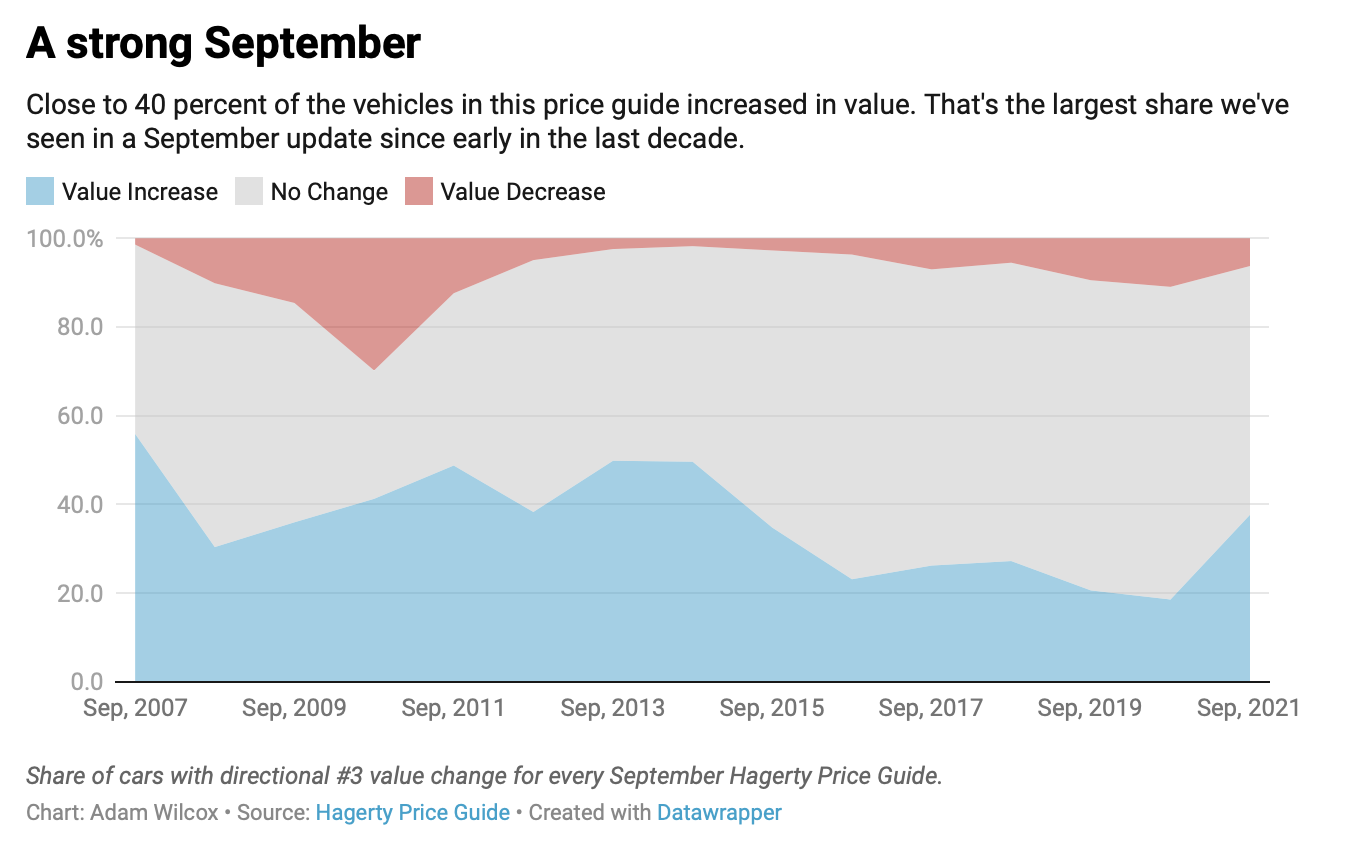 193
The percentage increase in average value for a 1996 Nissan Skyline GT-R NISMO 400R in #3 (Good) condition, representing a jump from $375,000 to $1,100,000. We've seen several big sales of Skylines this year, both online and in-person. Hagerty's import/export data, meanwhile, shows Skylines are the number one collector vehicles Americans are importing from around the globe.
1,350,000
The largest dollar increase of this latest pricing update, reflecting gains for the 1971 Plymouth Hemi Cuda Convertible (from $1,700,000 to $3,050,000). Muscle cars were big winners in this update, posting some of their biggest gains since the early 2000s.
100,000
The biggest dollar decrease, for the Ferrari 365 California Spider. It's now valued at "only" $3,750,000 in #3 (Good) condition, and an even larger drop of $200,000 for examples in #2 (Excellent) condition. That said, several Ferraris gained ground.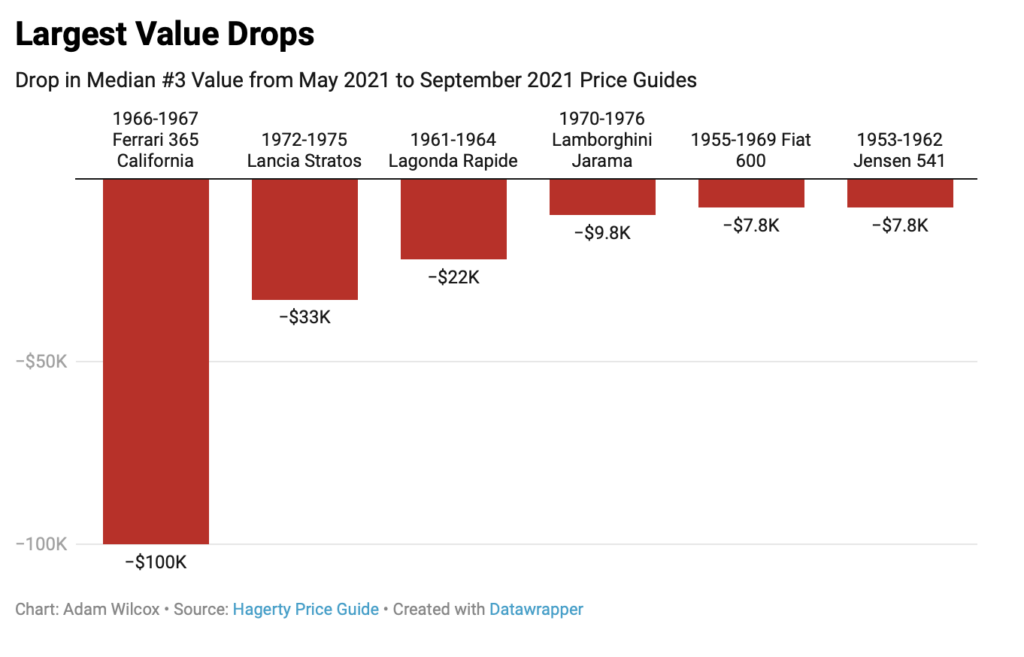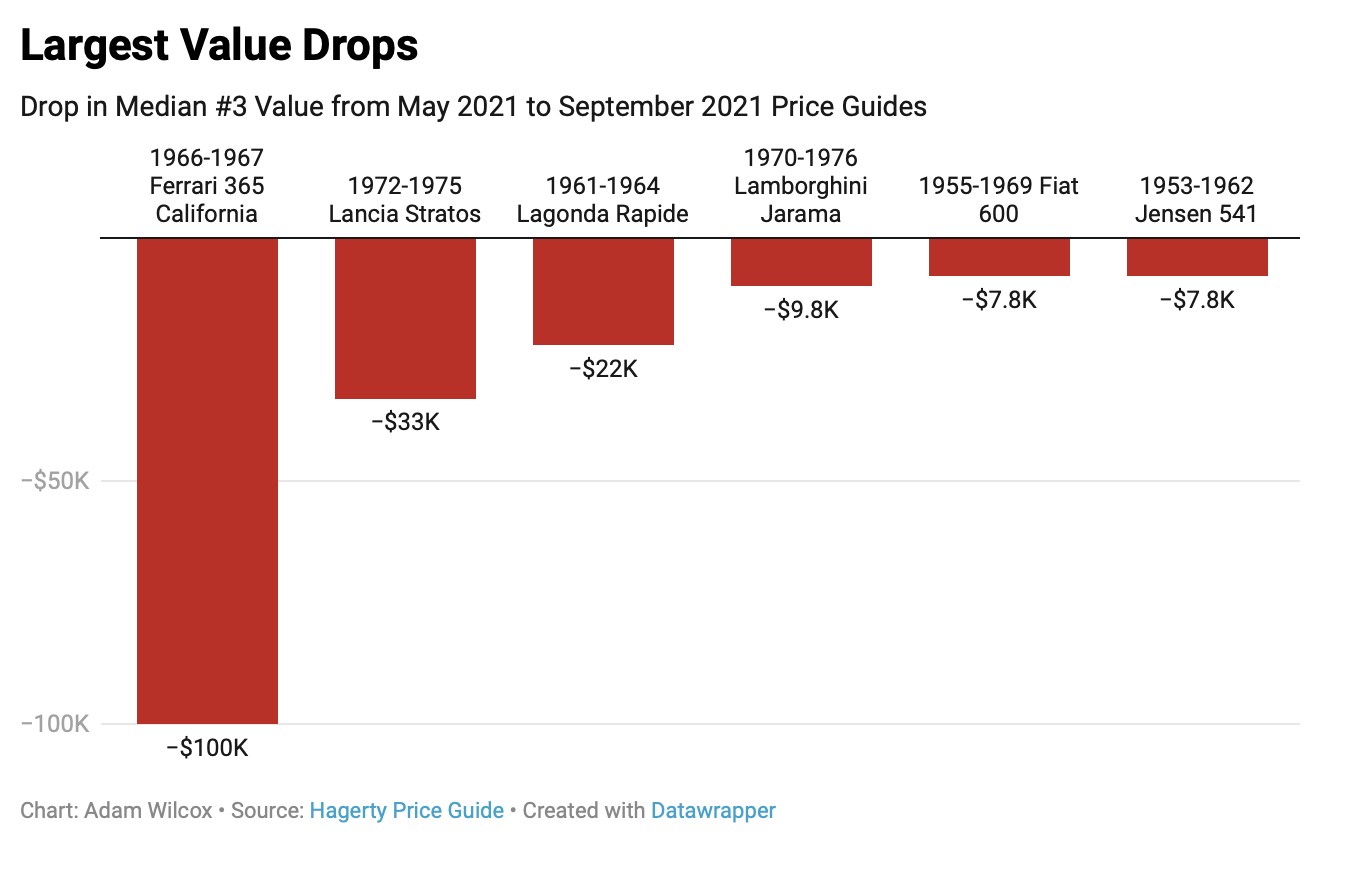 1, 2, 3, 4
It' all about condition. We know a Concours-condition vehicle (rated #1 and essentially a best-in-the-world example) is very different than a daily driver (condition #3) or a restoration project (condition #4)—and that they all carry different values. This summer, we've been hearing about two divergent trends: On the one hand, collectors are paying premiums for models in the absolute best condition and passing over anything with flaws or "stories." We saw some of this at Monterey, where the top sale was a barely-driven McLaren F1, as well as online, where so-called "wrapper cars" are attracting wild premiums. On the other hand, some dealers tell the experts that customers are increasingly after vehicles they can drive without worrying about every mile or rock chip. That might point to an increase in condition #3 values. The latter account may certainly be true for particular vehicles, but looking at the big picture, vehicles in the best condition continue to appreciate fastest.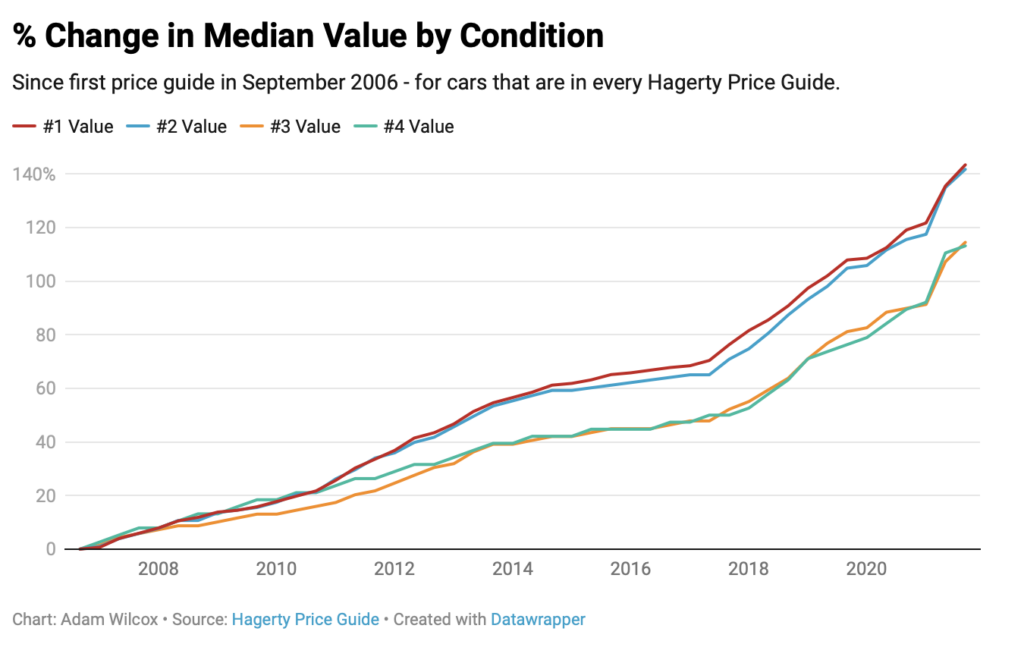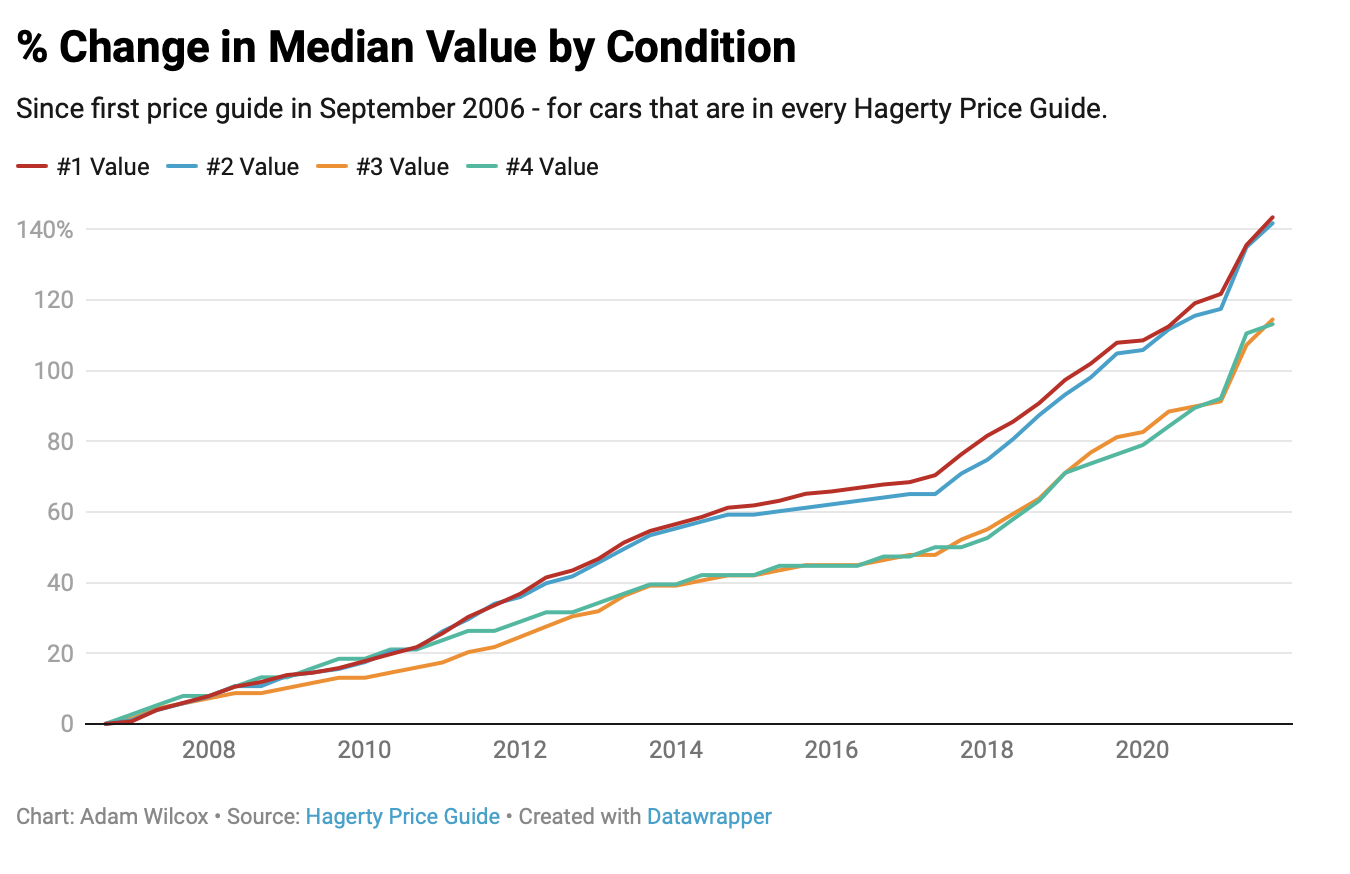 Mind you, this appreciation doesn't take into account the investment often required to restore a condition #3 or #4 vehicle into a condition #1 or #2.
1909
The oldest car in the price guide—the 1909 Ford Model T. Its value increased, slightly, to $30,800 for one in #3 condition.
2018
by Adam Wilcox