A Supercharged pre-war Mercedes Sports car, described as the 'acme of motor car perfection' will power into Monterey next month for the Bonhams Quail Lodge Auction on August 13, offered from more than 50 years of private family ownership.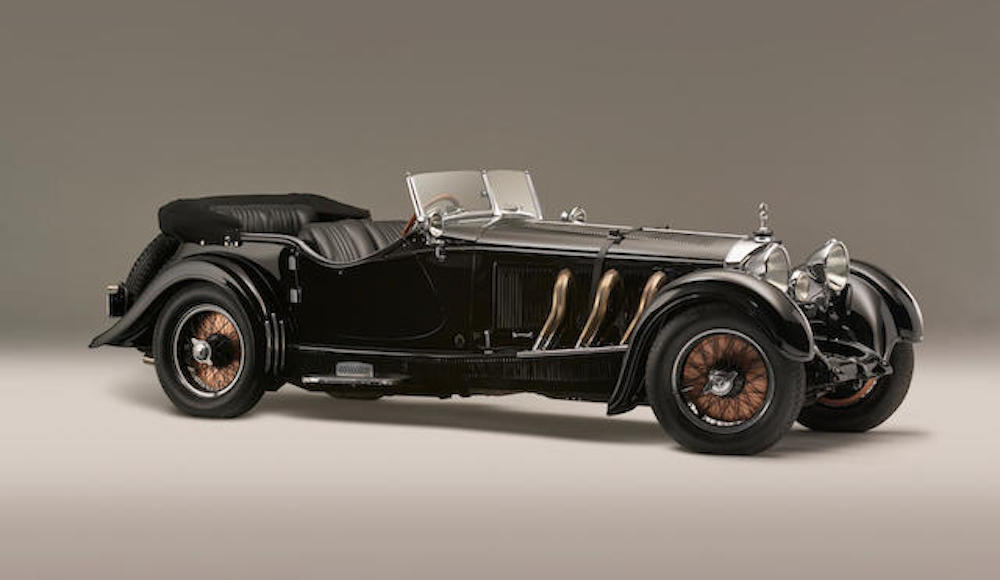 The 1928 Mercedes-Benz 26/120/180 S-Type Supercharged Sports Tourer is one of just 146 examples of the firm's flagship automobile built and acquired by royalty and the glitterati alike – with owners including Al Jolson, the Marx brothers, and land speed record holder Sir Malcolm Campbell – between 1927 and 1930 before the depression set in.
Created in a golden age for Mercedes-Benz, the model was engineered by none other than Ferdinand Porsche who built a powerful, yet versatile automobile, equally at home on the racetrack, at hill climbs, indeed winning its class on its debut race at the Nürburgring, or for providing spirited driving on the road. Its signature 'on demand' Roots Supercharger would boost power from its 6.8-litre engine from 120bhp to 180bhp in a matter of seconds.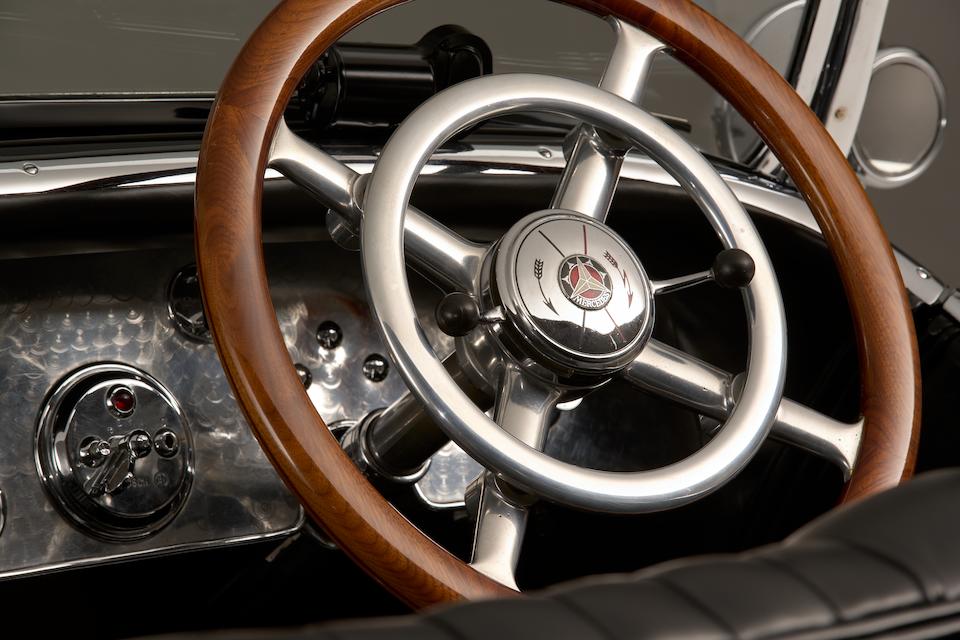 The example offered lives up to this 'all-rounder' reputation, having been owned for the past 57 years by the same family and over this time being pressed into service for the 'school run' as well as winning prestigious concours and competing in road rallies, most recently the Colorado Grand in 2015.
Quail Lodge Auction: 13 Aug 2021
Incredibly, this car was bought 'sight unseen' for $15,000 by the current owners' father in 1964 having been spotted in the showroom of the Vintage Car Store in Nyack, New York State, by his brother. Four years later, he commissioned an extensive restoration, with a distinctive two-tone colour scheme which it would wear for fifty years. The car was handed down to his children in 2016 who decided to repaint it in a striking raven black hue, simply accented by its copper brake drums and chrome accessories. It will be seen publicly in this guise for the very first time at The Quail Lodge Auction. Estimate on request.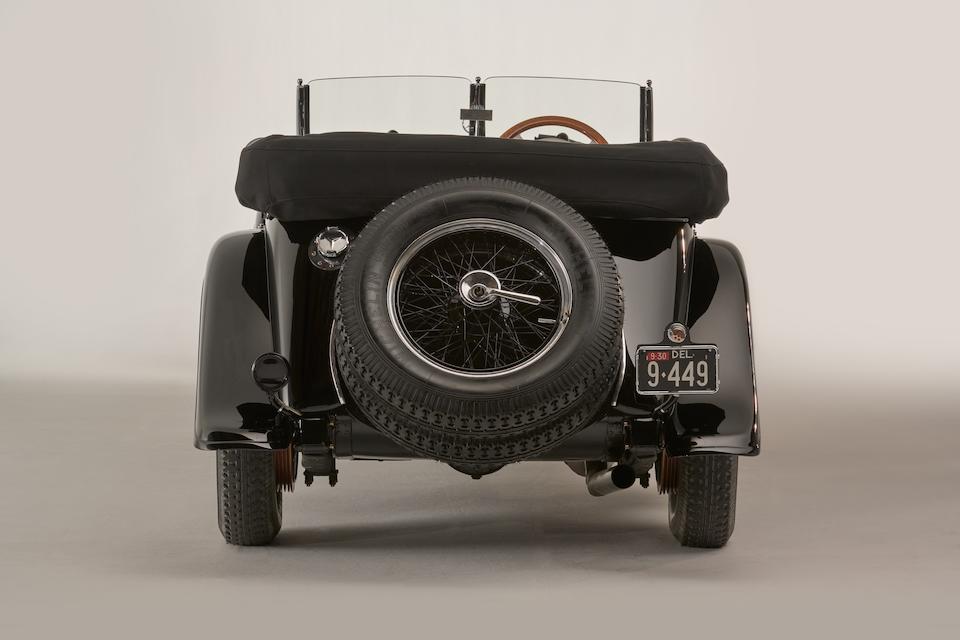 Rupert Banner, Bonhams Group Motoring Director, said: "The supercharged S-Type is one of the legendary models of Mercedes-Benz brand. This distinctive sports tourer has been part of the Classic Car community in America for more than five decades, always being awarded, prized and coveted. Freshly repainted in the strikingly beautiful black guise, its sale provides a 'baton-passing' generational opportunity for a new collector to continue to show or tour this wonderful Mercedes."
The S Type will line up with an exclusive array of collector motor cars when Bonhams returns to Carmel for its first sale at Quail Lodge since 2019. Other highlights include: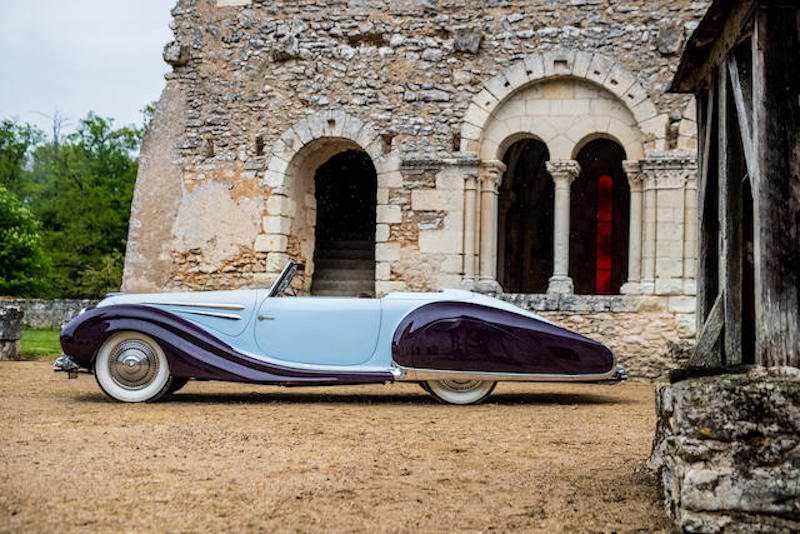 1948 Talbot-Lago T26 Record Sport Cabriolet Décapotable. Estimate on request. One of only two surviving bespoke T26 Record Cabriolets, designed by the celebrated carrossier Figoni et Falaschi and restored to concours condition.
1952 Ferrari 212 Europa Cabriolet, coachwork by Carrozzeria Ghia. Estimate on request. The 1952 Geneva and Torino Auto Show car is Ferrari-Classiche Red Book certified and retains matching numbers.
1955 Lancia Aurelia B24S Spider America, coachwork by Pinin Farina. Estimate on request. One of only 181 left-hand drive examples of this iconic sports car. A California car from new with well-documented history, it has been expertly restored.
Final consignments of collectors' motorcars and collections are currently being invited by the Bonhams US motorcar team to its flagship West Coast auction.