Bertone is celebrating its 110th anniversary with something of a rebirth, in the form of its first bespoke hypercar. This is the GB110, which will be limited to just 33 units and pack over 1,100PS.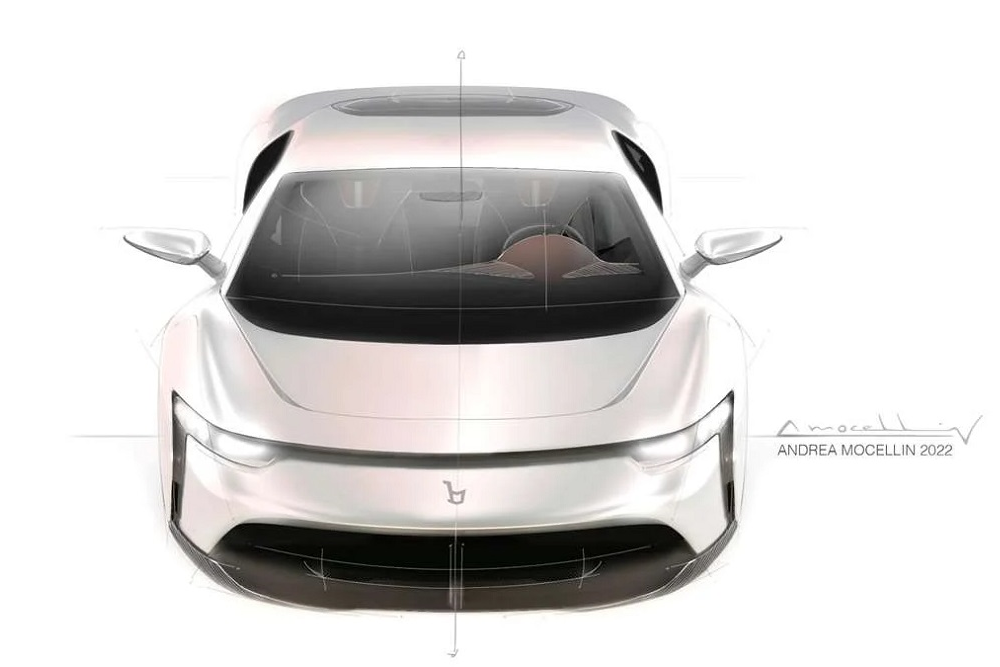 Of course Bertone is all about design and as an anniversary celebration, it references plenty of Bertone's past masterpieces, especially the Lancia Stratos Zero concept which is referenced in that side intake blade. Yet it presents as far more than a two-dimensional pastiche, with a chiselled nose featuring a raised wing, between the subtle front lights.
The silhouette is dominated by that intake, which while a nod to the one-off Stratos, also looks like a mix of the Bugatti Chiron and the most recent Ford GT. At the rear, the perforated darkened panel and slim lights up top smack slightly of McLaren. There's a prominent diffuser with highlighted vertically-stacked exhaust outlets. In all honesty, looking very closely at certain hard points and the silhouette, we low key suspect this car shares a relation with the Lamborghini Huracan.
There are no details on what exactly powers the GB110, only that it has over 1,100PS (suspiciously, exactly what a Huracan's 5.2-litre V10 will make with two turbos and a careful tune) and can run on fuel developed out of recycled plastic. Bertone is partnering with Select Fuel, a company that has developed a patented technology to convert polycarbonate materials into renewable fuel. Performance figures are targeted as follows: 0-62mph in 2.79 seconds, 124mph in 6.79 seconds and 236mph top end.
"The GB110 is an immensely powerful car." says Jean-Franck Ricci, CEO of Bertone. "What we are looking for is a strong acceleration and low weight for a maximum of pleasure. But at the same time it's designed for everyday use and built with ergonomics and comfort in mind."
"We are building this car for customers that appreciate the history and legacy of Bertone. And for connoisseurs who love sports cars with exceptional performance. It's not only about raw power and performance.It's about celebrating the long Italian tradition of timeless elegant cars."
If you are interested in more news click here.
---