What would you do after hours if you worked for Emory Motorsport? Well, Drew Hafner – A metal fabricator at Emory Motorsport – did what most of us would do and created his perfect Porsche 912.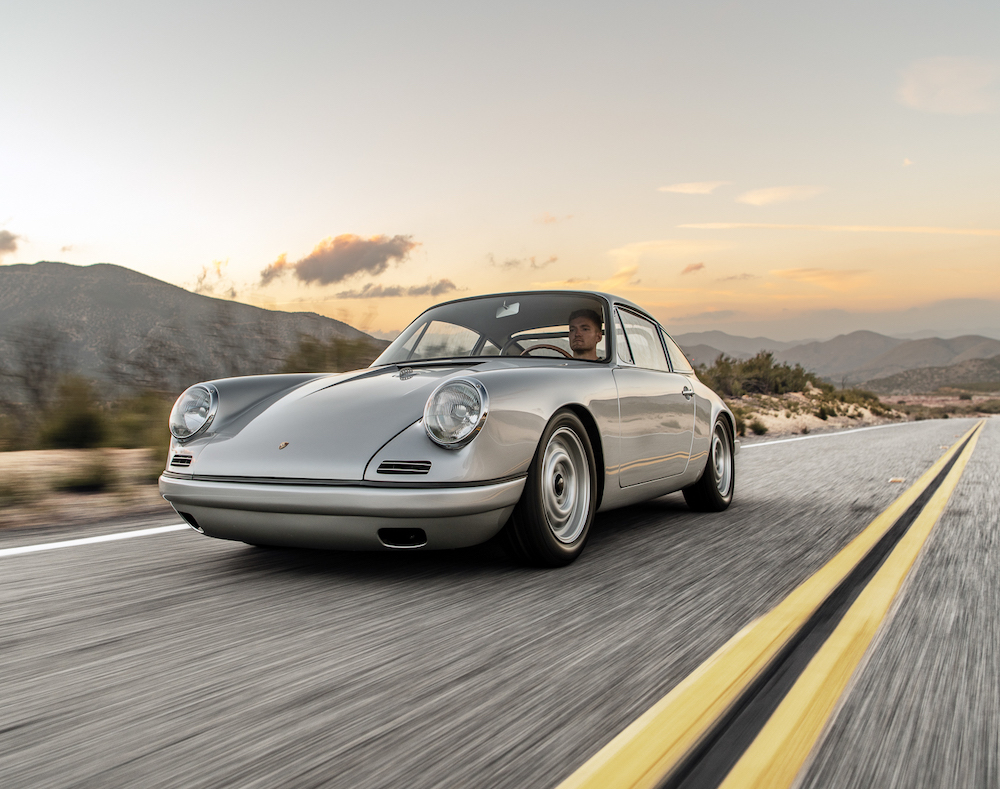 Drew was raised in Columbus, Ohio, where he worked alongside his father to restore cars and at an early age perfected the dying art of metal forming. With a short career in small body shops, his talent was very quickly recognized and he landed a dream job at Emory Motor Sport in California. Started in 1996, Emory Motorsports is highly regarded for creating some of the best Porsche in the business. To date, they have restored and improved more than 180 Porsche 356s and the occasional 911. Known as 'Outlaws' to some, Emory builds usually have some sort of modern or creative twist that makes them unique and one thing is certain every nut and bolt is absolute perfection. A perfect fit for Drew.
Working as a metal fabricator, Drew had access to traditional tools such as power hammers, planishing hammers, and English Wheels and built his knowledge of rust repair, welding, and fabrication. Clearly in awe of the projects he was working on during the day time, he wanted to get himself a Porsche to work on so Drew got himself a 912. The Porsche 912 is not always on the top of every Porsche collectors list. It was first released in 1965 as a successor to the iconic 356 models, offering more power from a 1.6-liter flat 4 Cylinder engine and better handling than its predecessor.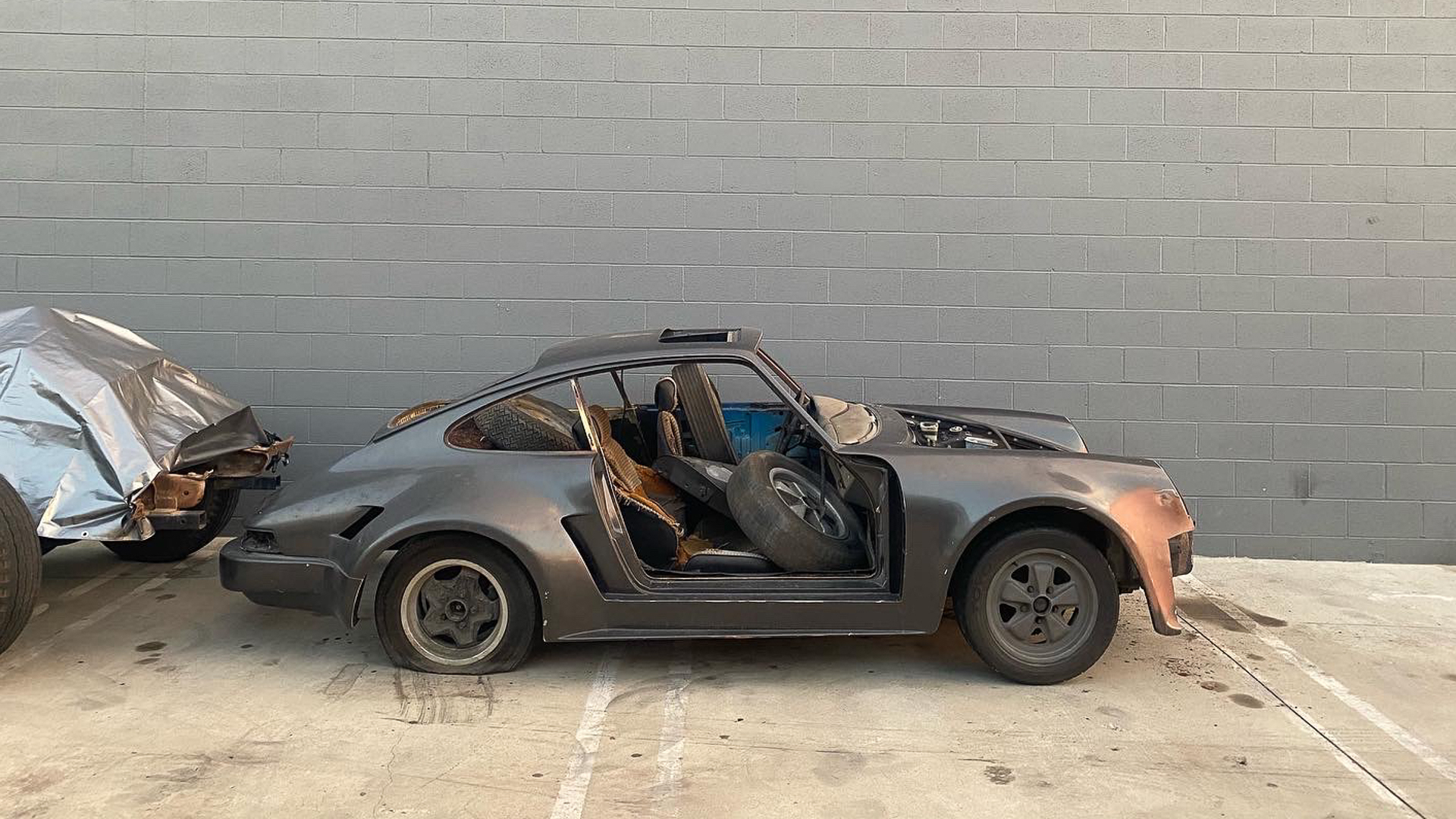 "I found the car at a shop in North Hollywood, covered in trash, animal droppings, and rust. I knew immediately that this was the car I'd been waiting for" – Drew Hafner
Needing to rebuild the car from the ground up, Drew's vision was to create a unique 912, incorporating elements of iconic Porsches like the 356 into the design. With all of his knowledge and resources at Emory, he got to work stripping the car down to a blank canvas. Now bare metal, he got to work creating his masterpiece after hours in the shop, working through the night at times and even sleeping on the workshop floor only to wake up and start again.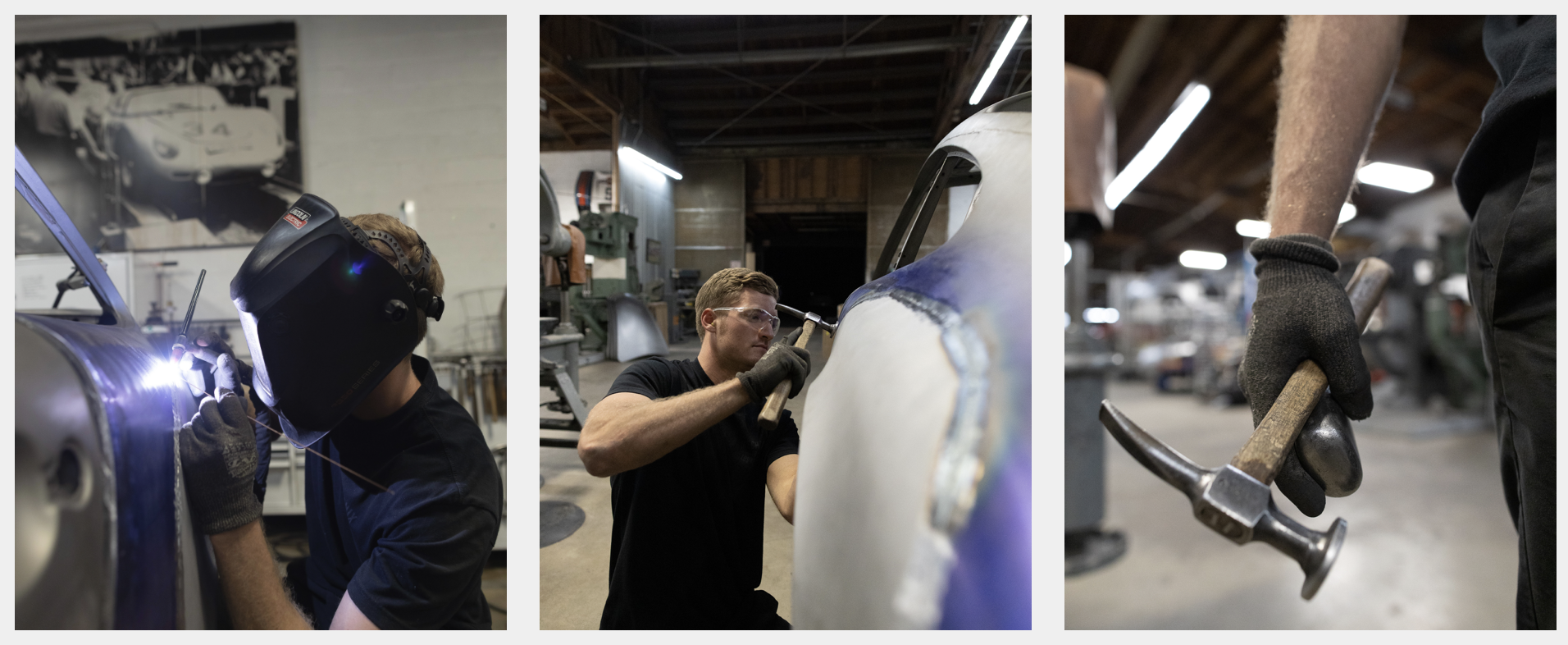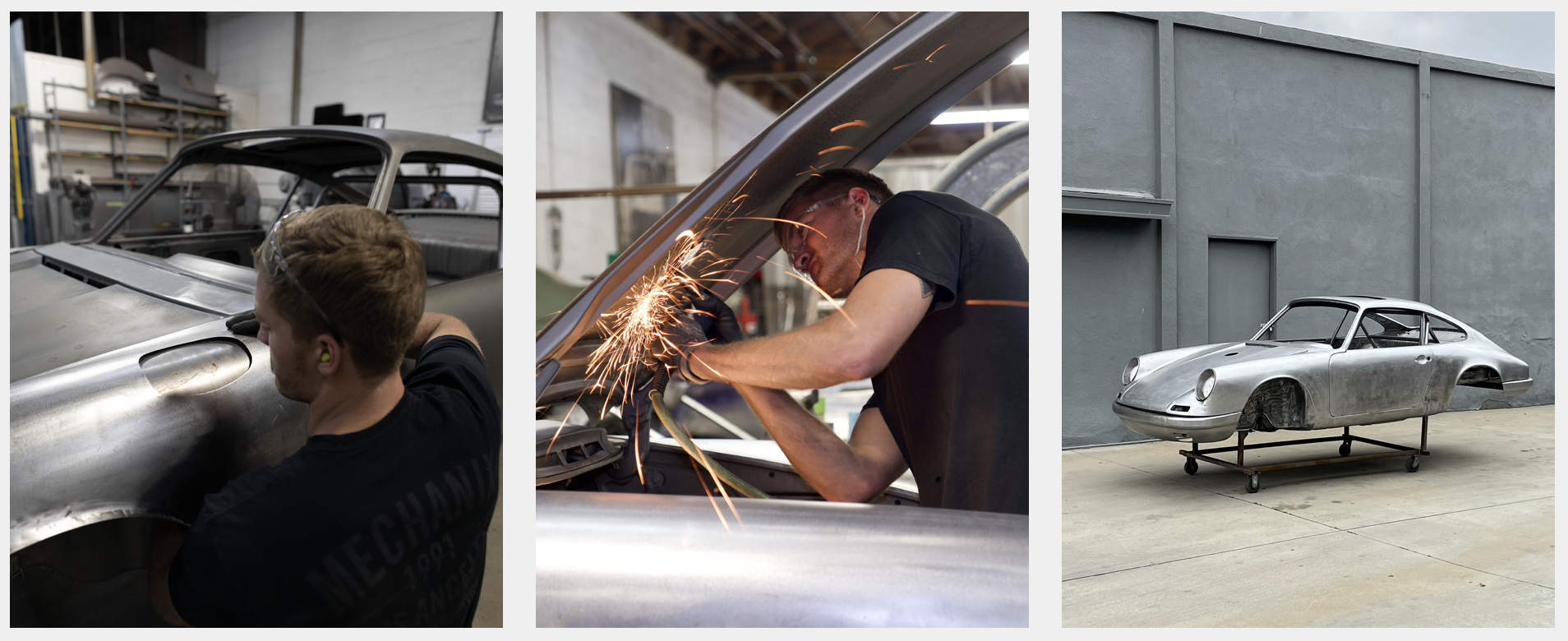 The final result is nothing short of a masterpiece. The attention to detail is second to none and the car has so much road presence that it's not even fair, a showcase of true dedication and skill. Find out more
Report by Hoodpin
Photos by Hoodpin Studios