Dick DeLuna's obsession with post-war-style hot rods began during his childhood in the central California city of Salinas. As a high school student, he'd man the timing lights at the Salinas airport when the local car clubs would hold drag races. Those hopped-up flathead racers always fascinated him. Although he eventually became a car collector, he never got around to owning his high school dream car. That is, until he attended a garage party around 2009—one of the gatherings Rolling Bones holds every February.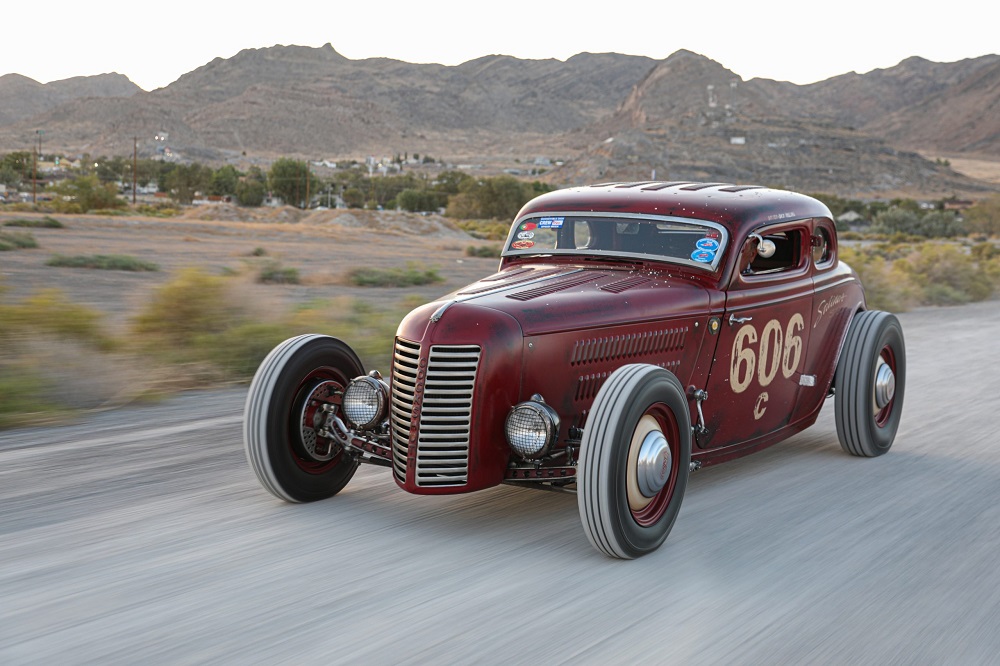 Rolling Bones Hot Rod Shop started off when Keith Cornell and Ken Schmidt built a pair of traditionally styled '32 Ford three-window coupes as their personal cars back in 2001. Land speed racer and car collector Dennis Varney insisted they build one for him as well. Once word got out, fans of traditional hot rods began lining up for a Rolling Bones creation of their own. Schmidt says the duo never had any intention of building cars for others, but at this point it's a full-time gig and has been for nearly 20 years. The two craftsmen have about 30 cars under their belts and typically finish two cars per year.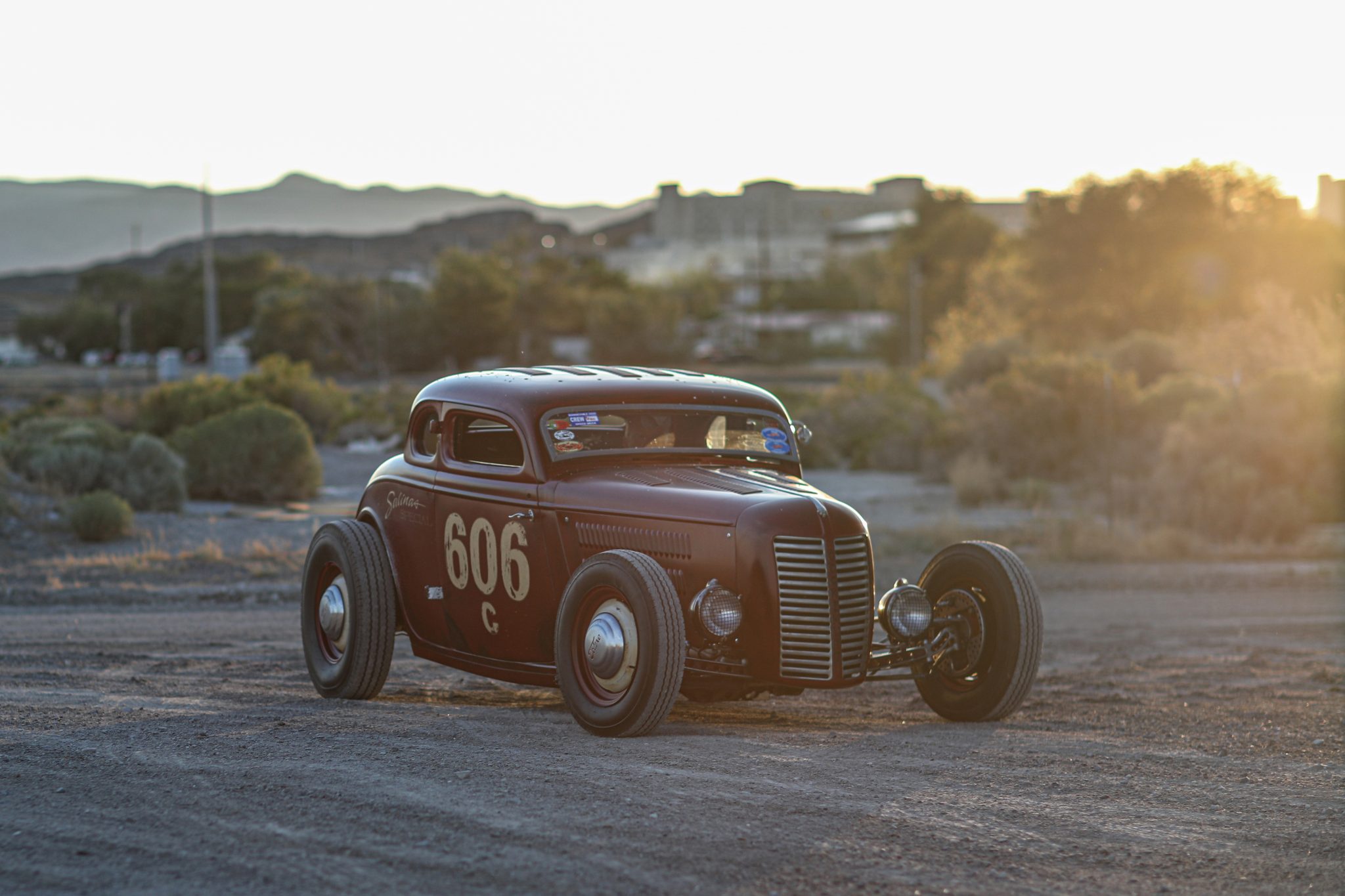 DeLuna was admiring some of the Rolling Bones creations at their shop party when he decided he'd get in line to have one built, just as he would have wanted it if the clock were turned back to 1951 and he had the means. DeLuna spotted a grille hanging up on the wall of the Rolling Bones shop—that's where he wanted to start for his hot rod. The piece comes from Cockshutt, a Canadian tractor brand, and the grille shell belonged to Varney. Fortunately, Varney and DeLuna are friends and struck a deal for the grille. The next step was to identify the right car to really get this project hot rod rolling.
After a bit of searching, DeLuna found a '34 five-window that a father and son had spent nearly 20 years restoring. It was almost complete. He told them his plans for the car and admitted that he aimed to chop the car, race it, and drive the wheels off. The two were glad to see it go to such an avid fan of '34 Fords.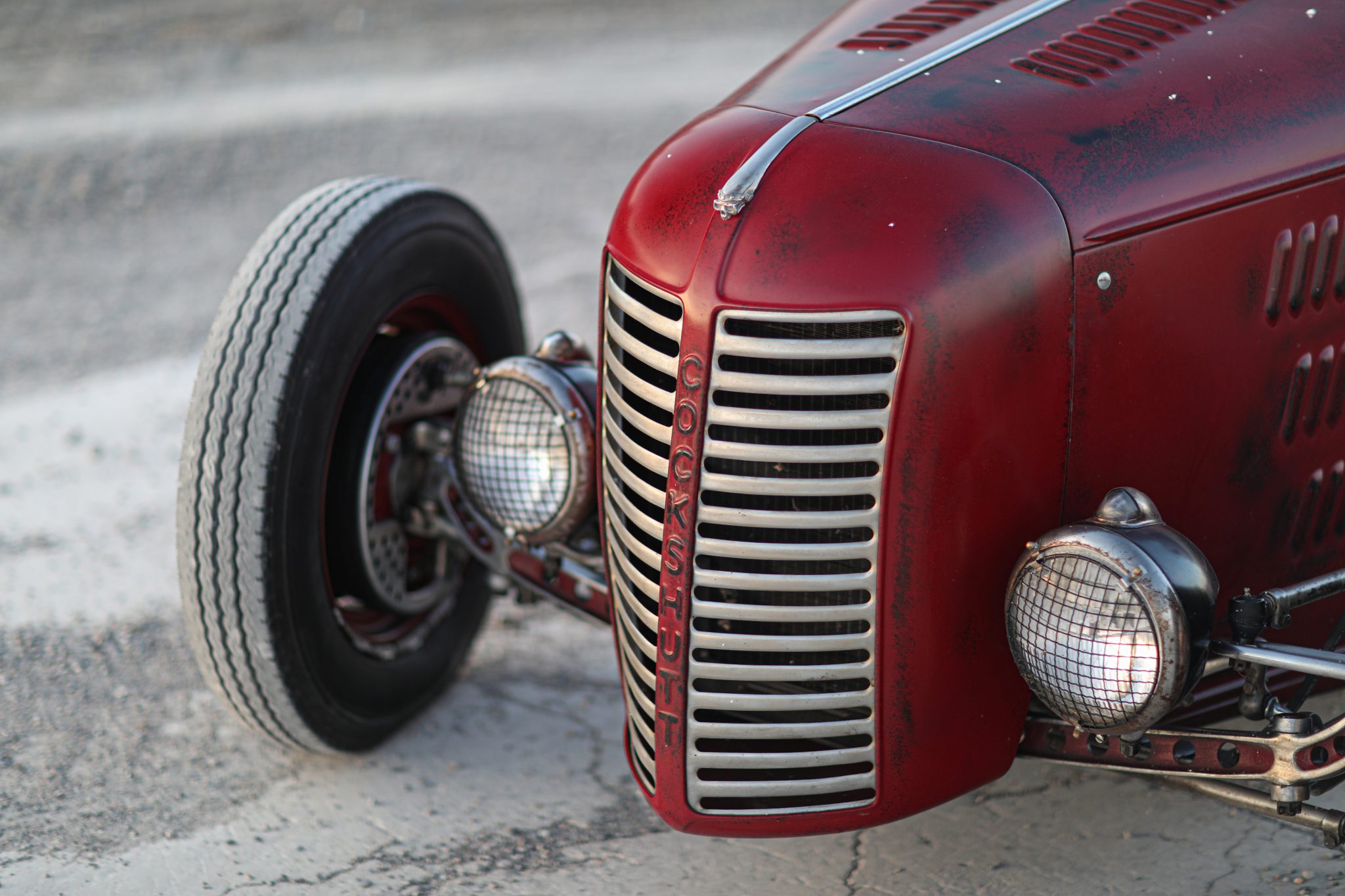 It's downright difficult to make a fenderless '33 or '34 Ford look as clean as a fenderless Model A or '32. All sorts of awkward lines reveal themselves once the fenders come off. The bottom of the cowl, for instance, curves up and there are blistered panels that bridge the gap between the hood sides and the frame. Rolling Bones knew just how to clean it all up, dropping the cowl four inches and flattening and pinching the front of the frame, which smoothed out the look. New hood sides help, too, fabricated to look similar to those on a Model A.
Although the coupe looks channeled, it isn't. Fabricated frame covers meld the rocker panel lines into the chassis.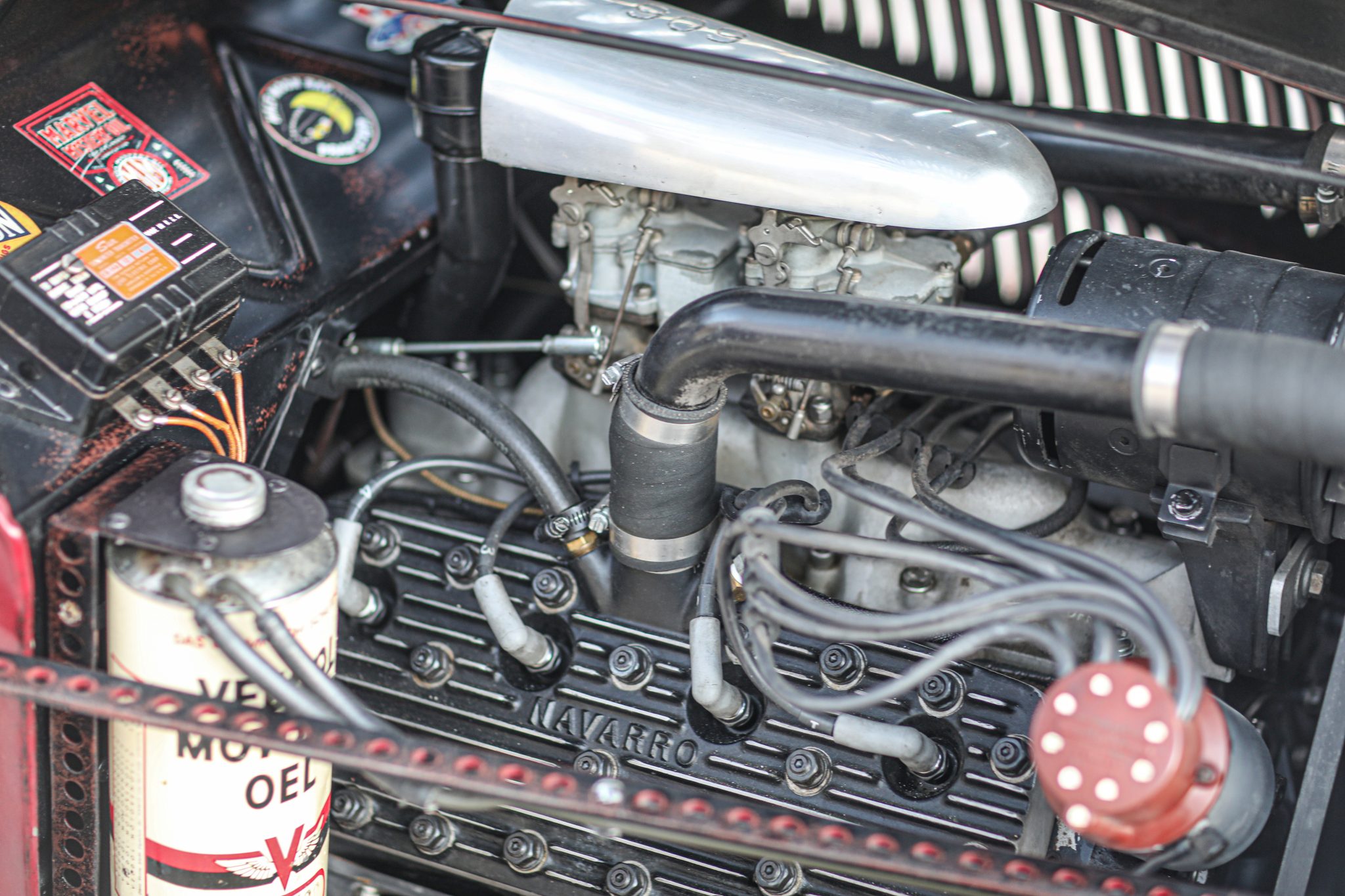 The most noticeable modification, perhaps, is the chopped top, which came down six inches. The windshield and doorposts were laid back to match. While some of the car's modifications were purely for aesthetics, the result is a car that clearly advertises its ambitions for speed. Schmidt summed it up nicely: "All of the car's major lines go forward to a vanishing point." Somehow, Rolling Bones engineered a fenderless '34 Coupe that is even sleeker than a full-fendered model.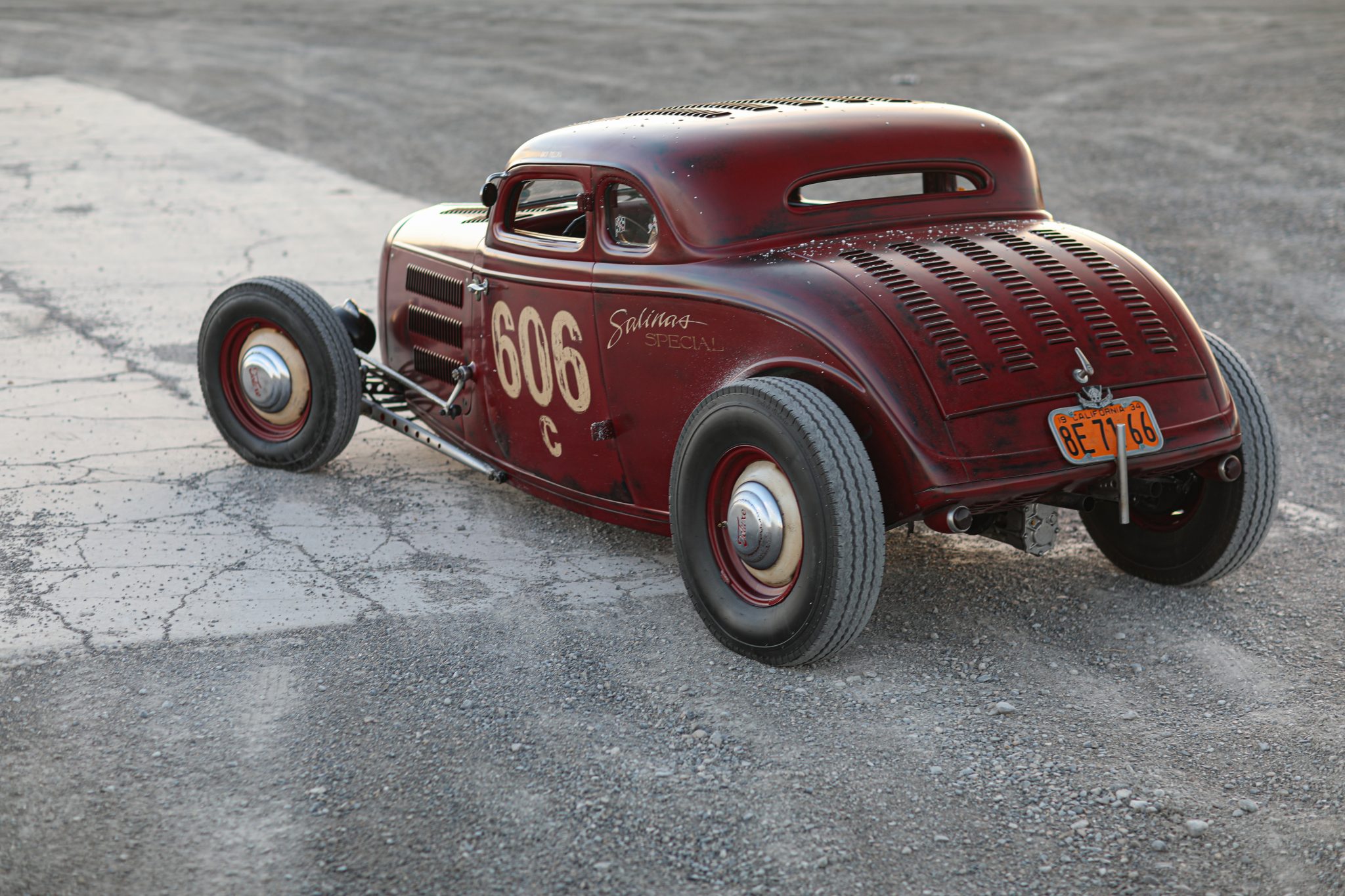 To DeLuna's great satisfaction, the shop turned out the exact car he would have built when he was in high school. In honor of his hometown, he's dubbed the '34 the Salinas Special. Underneath it boasts just a couple of minor improvements compared to his 1951 dream car. It runs a Ford flathead V-8 with a magneto and the proper speed equipment it would have worn in period, including the Navarro heads. Drum brakes sit at all four corners, and the rear axle is a quick-change perfect for tweaking gear ratios between the strip and dry lake bed. The only real concessions, included for modern cruising speeds and improved performance, are a T5 transmission from a Chevy S-10 pickup and more relaxed steering. The steering box, made by Joe Casanova, is just like the sprint car boxes favored by racers, albeit with a slower ratio for better street manners.
Ten years ago, when the car was finished, DeLuna arrived at Rolling Bones to pick it up on a Wednesday and took it for a drive around the block. Thursday, he and some friends pointed their cars west and headed for Bonneville. They put 600 miles on the car in one day, and the following day, Friday, they did it again. He hasn't let up on the car since.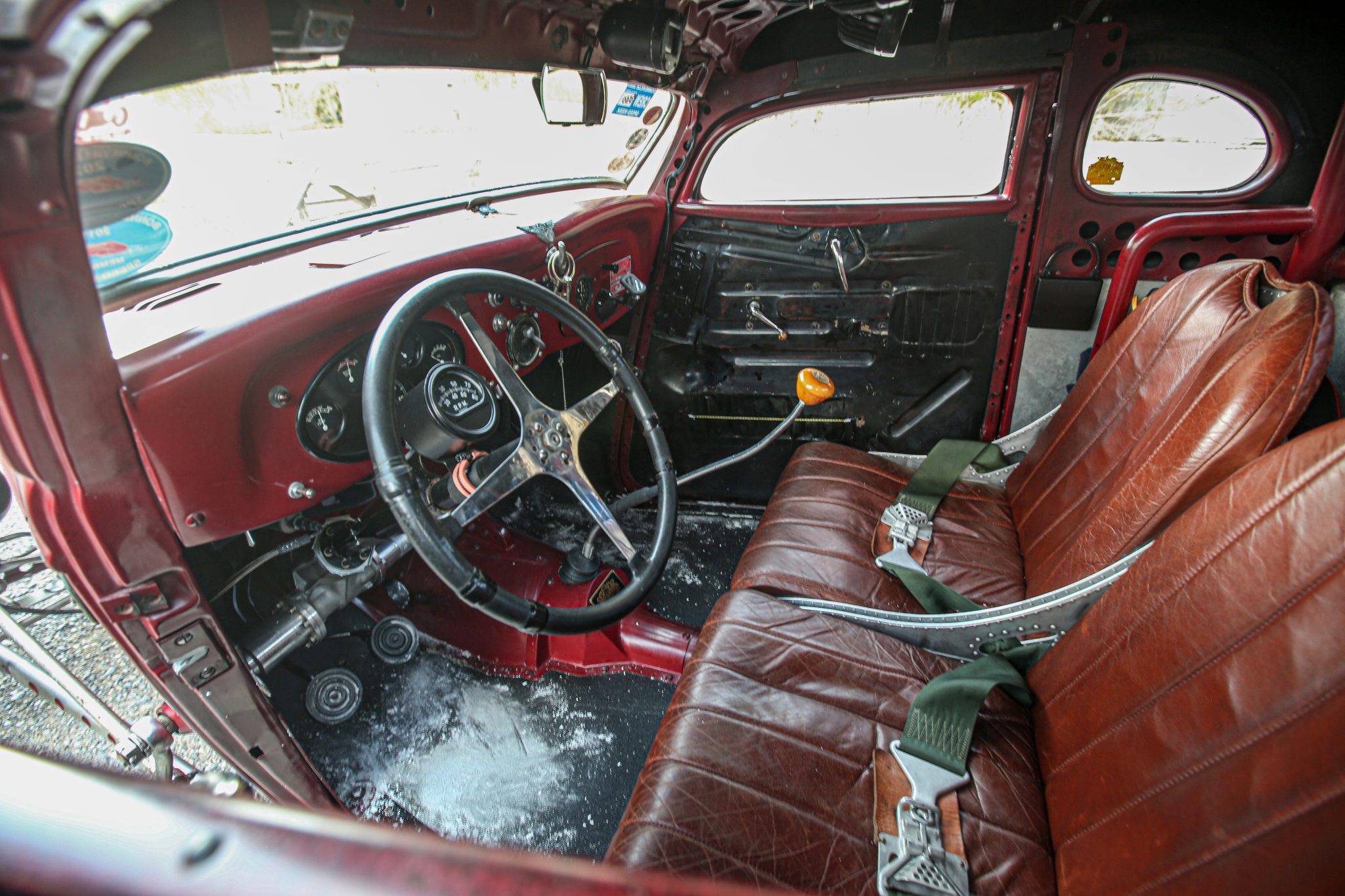 DeLuna would like to run the Salinas Special at Bonneville, but it would need a roll cage. He satiated his salt fever by racing a friend's car instead, choosing to keep the cage out of this coupe. He has driven the '34 at El Mirage and at has made five appearances with the car at The Race of Gentlemen, both in California and New Jersey.
With all of his cross-country trips, treks back and forth to Los Angeles from his home in northern California, and regular weekend jaunts, DeLuna admits that the Flathead is becoming a bit tired. Consequently, the coupe is in Visalia, California, right now getting a new flathead built by the legendary Ed Pink, making evermore DeLuna's dream machine. More racing and road trips are surely in store for the reborn coupe. "You can't get any better than an Ed Pink motor and you can't get any better than a Rolling Bones car."
---
Report by hagerty.com
Photos by Brandan Gillogly
---