Two of the greatest names in motoring history ­– Aston Martin and Jaguar – have confirmed their official presence at this month's exciting new The Classic Car Drive In Weekend. Appropriately both evocative British marques will be represented by their magical heritage departments: Aston Martin Works and Jaguar Classic.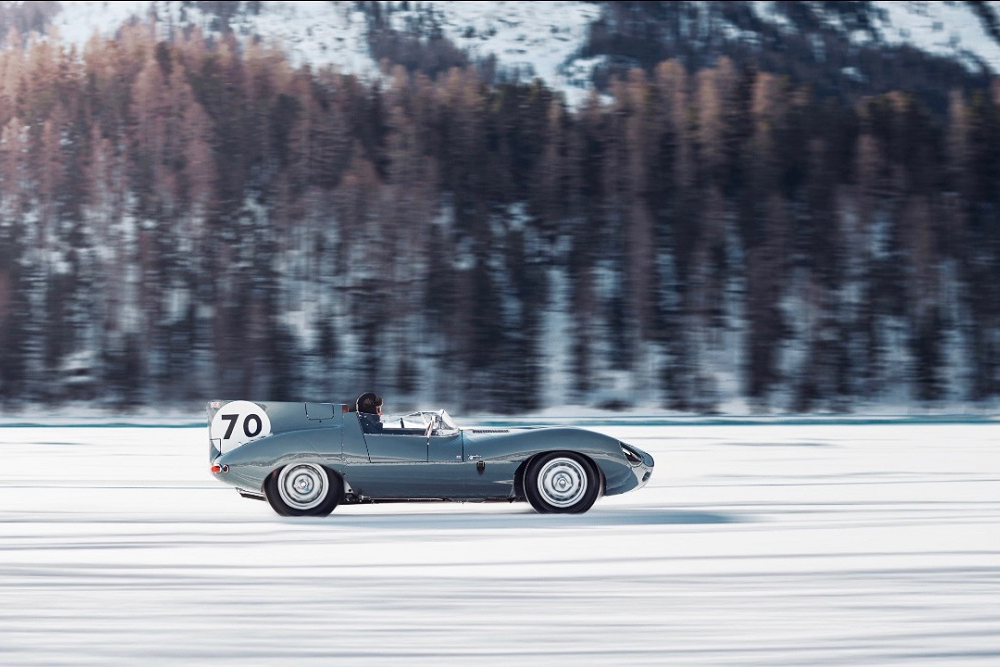 • Official representation from two of the UK's finest sporting brands 
• Excitement accelerates in the final build up to innovative outdoor festival    
• Offering the industry and enthusiasts a welcome late summer celebration
• Automotive icons on show, on sale, on track and on the silver screen     
• Ticket sales swell as more exhibitors and car clubs confirm attendance  
---
Based at the illustrious company's spiritual home in Newport Pagnell, Aston Martin Works is a world-renowned heritage service facility restoring cars from every era of Aston Martin's remarkable 107 year history. A number of its latest restoration projects will be on show for visitors to savour – and, perhaps, buy – at The Classic Car Drive In Weekend.
Jaguar Classic offers a similar bespoke service for 'Coventry Cats' and, like Aston Martin Works, also meticulously hand-builds some very special 'continuation' models… and one of these reinvented legends will be joining the sensational collection of 65 past motor sport icons as they rev-up five times a day on the Bicester Heritage test track, during the spectacular, Covid-compliant show.
Back in the fifties, Jaguar planned to build 100 of its thrice Le Mans 24 Hours winning D-types, but only 75 were completed. Now Jaguar Classic has lovingly recreated the final 25 period-correct sportscars and the first of these will be performing at The Classic Car Drive In Weekend.
"It's a great addition to what's already a fabulous feast of great race and rally cars," enthused show director Bas Bungish. "Moreover, with this year's postponed Le Mans taking place behind closed doors in France over the very same weekend, the D-type will take on even more significance."
Confirmation that both Aston Martin Works and Jaguar Classic will be attending the pioneering show further endorses Bungish's determination to establish a new style classic car event to meet today's challenges.
Allowing for social distancing, The Classic Car Drive In Weekend also features all the razzamatazz of a US-style drive in cinema experience with screenings of some of the best car-centric movies ever produced. These include classic heist capers such as The Italian Job and Gone In 60 Seconds as well as more recent blockbusters Senna, Baby Driver and, fittingly, Le Mans '66.
Running in parallel to the film screenings, a more traditional classic motor show will feature 500+ star cars, dealer displays, traders, a host of passionate and knowledgeable car clubs plus Bonham MPH's very first live, drive-through auction of the post lock-down era. All these elements are possible as the 444-acre Bicester Heritage airfield site offers plenty of Covid-compliant elbow room.
"After such a strange summer with literally thousands of events sadly being cancelled, The Classic Car Drive In Weekend is a long-awaited and timely boost for the whole classic car community," Bungish confirmed.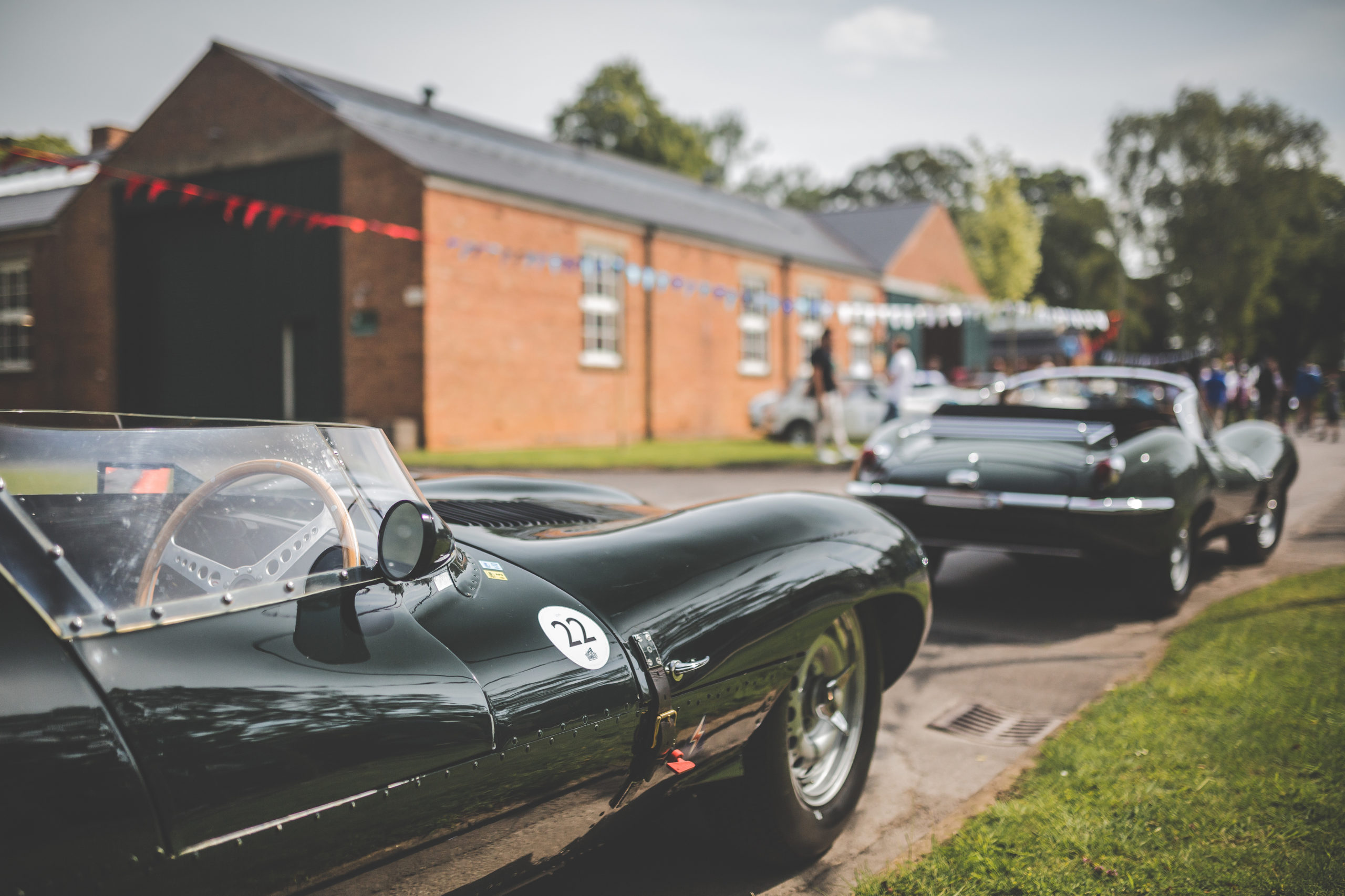 "Understandably there was some hesitancy when we first announced our ambitious plans but, as soon as people realised what was possible, interest immediately started to spiral on all fronts. Now, with less than two weeks until Bicester Heritage opens its gates it's all go, go, go. Tickets sales have taken off, distinguished companies such as Aston Martin Works and Jaguar Classic have jumped at the welcome opportunity and more and more dealers and car clubs are making last-minute plans to attend what's likely to be the biggest outdoor classic car celebration of the year."
Renowned for selling eye-catching Rolls Royce and Bentley models, Vintage and Prestige Cars is among the growing number of classic car specialists now coming to Bicester. Recent additions to the already impressive ranks of car clubs attending include the Bugatti Owners Club and the Vintage Sports-Car Club (VSCC). They join a rich roster of clubs representing much-loved brands such as BMW, Bristol, Corvette, Fiat, Jensen, Mustang, Nissan Figaro, Range Rover, Renault Alpine and Sunbeam Tiger.
Adult admission tickets are priced from just £10 for the drive in cinema alone and £18 for the accompanying classic car show. Full experience show tickets offer even greater value. Priced at just £25 for adults and £15 children (aged 5-15), these automatically give visitors access to the entire showground including one of the great drive in car-themed movies of their choice. Any remaining tickets will be available on the day but at a £5 premium so booking in advance is highly recommended.
For more information on The Classic Car Drive In Weekend and to purchase tickets visit: www.theclassiccarshowuk.com. The website also provides a full film schedule plus comprehensive information on all the Covid-compliant procedures being put in place to provide all-comers with a secure environment.
---
Report by theclassiccarshowuk.com

---